If picking out clothes for that fashionista in your life is too much pressure, we have you covered. What is better to accessorize an outfit than a good book?! They never go out of style and they can dress up, and down, an outfit. They also can be the best conversation starter or the best way to stop a conversation *opens book* 😏.
Miss del Río by Bárbara Mujica
1910, Mexico. As the country's revolution spreads, Dolores, the daughter of a wealthy banker, must flee her comfortable life in Durango or risk death. Her family settles in Mexico City, where, at sixteen, she marries the worldly Jaime del Río. But in a twist of fate, at a party she meets an influential American director who recognizes in her a natural performer. He invites her to Hollywood, and practically overnight, the famous Miss del Río is born.
In California, Dolores's star quickly rises, and her days become a whirlwind of moviemaking and glamorous events. Swept up in Tinseltown's glitzy inner circle, she takes her place among film royalty such as Marlene Dietrich and Orson Welles. But as her career soars to new heights, her personal life becomes increasingly complicated, with family tragedy, painful divorce, and real heartache. And when she's labeled box office poison amid growing prejudice before WWII, Dolores must decide what price she's willing to pay to achieve her dreams and if her heart and future instead lie where it all began…in Mexico.
Spanning half a century and narrated by Dolores's fictional hairdresser and longtime friend, Miss del Río traces the life of a trailblazing woman whose legacy in Hollywood and in Mexico still shines bright today.
Available at:
Amazon | Barnes & Noble | Google Play | Kobo | Apple Books | Indiebound | Indigo | Audible | Goodreads
Liking Myself Back by Jacey Duprie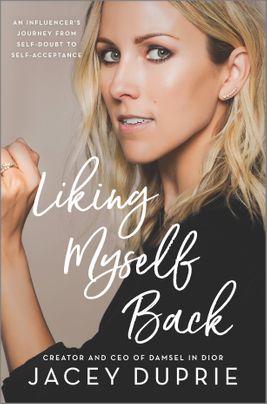 Entrepreneur and lifestyle influencer Jacey Duprie shares her inspiring journey of going from farm girl to fashion icon and her lessons about personal growth and self-made success.
With millions of followers and a thriving lifestyle brand, Damsel in Dior, Jacey Duprie is one of today's top fashion influencers. Her beautiful Instagram photos capture a life of glamour, luxury and elegance. But Jacey's life offline has been far from perfect.
In this candid memoir, Jacey reveals that behind her gorgeously curated photos was a woman struggling with deep insecurities. She shares intimate details of a difficult childhood growing up in rural Texas with an alcoholic father and her own battles with PTSD and mental health. Through resilience, hard work and self-reflection, Jacey eventually triumphed to become the strong, empowered woman she is today.
In Liking Myself Back, Jacey takes readers behind the scenes into the seductive world of fashion and influencing, and reveals how she overcame hardship to achieve her dreams. With raw emotional honesty, Jacey shows that conquering self-doubt and embracing your imperfect, authentic self is not only possible, but is the true key to happiness.
Available at:
Amazon | Barnes & Noble | Google Play | Kobo | Apple Books | Indiebound | Indigo | Audible | Goodreads
The Dachshund Wears Prada by Stefanie London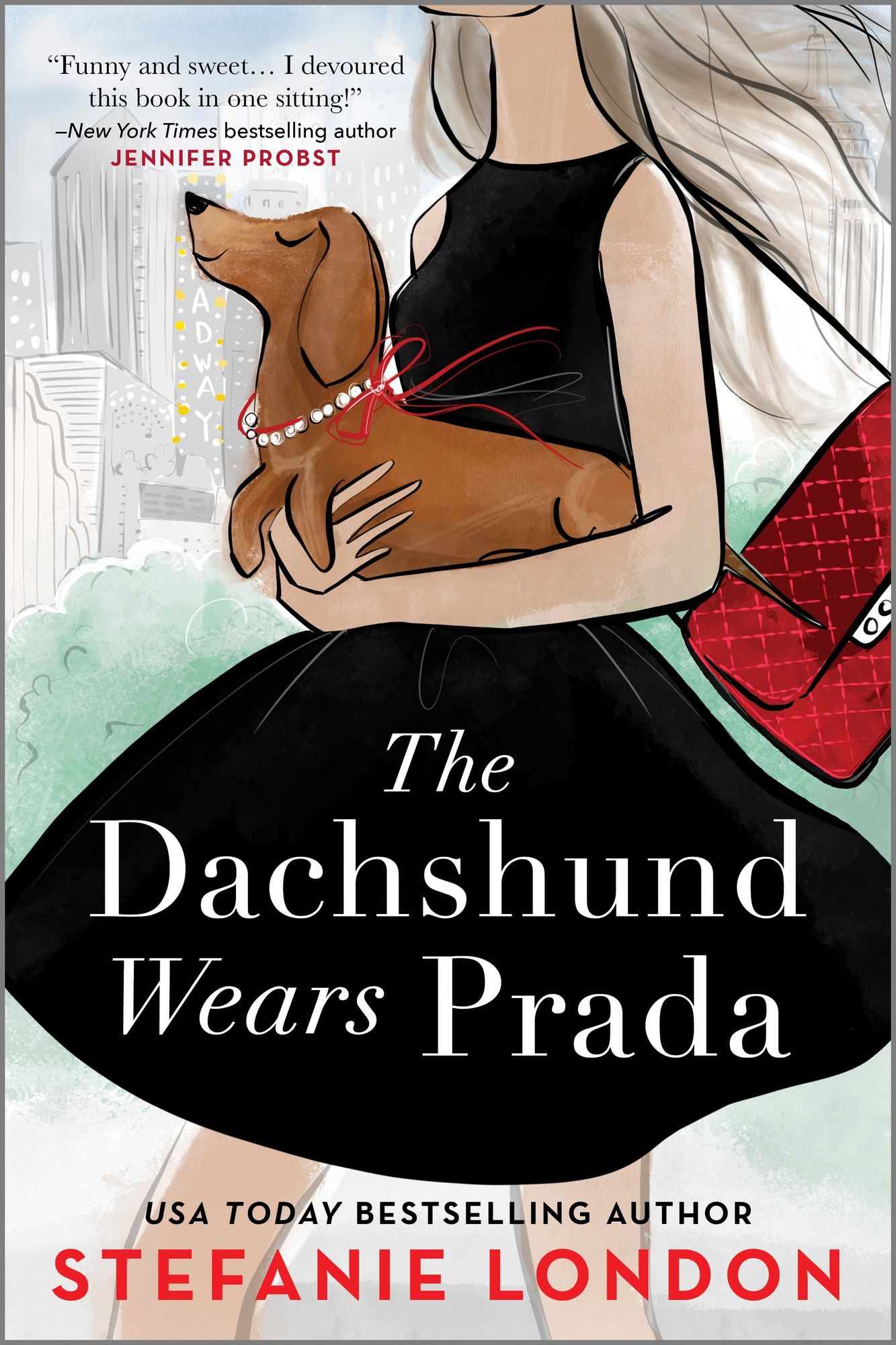 How do you start over when the biggest mistake of your life has more than one million views?
Forget diamonds—the internet is forever. Social media consultant Isla Thompson learned that lesson the hard way when she went viral for all the wrong reasons. A month later, Isla is still having nightmares about the moment she ruined a young starlet's career and made herself the most unemployable influencer in Manhattan. But she doesn't have the luxury of hiding until she's no longer Instagram poison. Not when her fourteen-year-old sister, Dani, needs Isla to keep a roof over their heads. So, she takes the first job she can get: caring for Camilla, a glossy-maned, foul-tempered hellhound.
After a week of ferrying Camilla from playdates to pet psychics, Isla starts to suspect that the dachshund's bark is worse than her bite—just like her owner, Theo Garrison. Isla has spent her career working to make people likable and here's Theo—happy to hide behind his reputation as a brutish recluse. But Theo isn't a brute—he's sweet and funny, and Isla should not see him as anything but the man who signs her paychecks. Because loving Theo would mean retreating to his world of secluded luxury, and Isla needs to show Dani that no matter the risk, dreams are always worth chasing.
Available at:
Amazon | Barnes & Noble | Google Play | Kobo | Apple Books | Indiebound | Indigo | Audible | Goodreads
Sister Stardust by Jane Green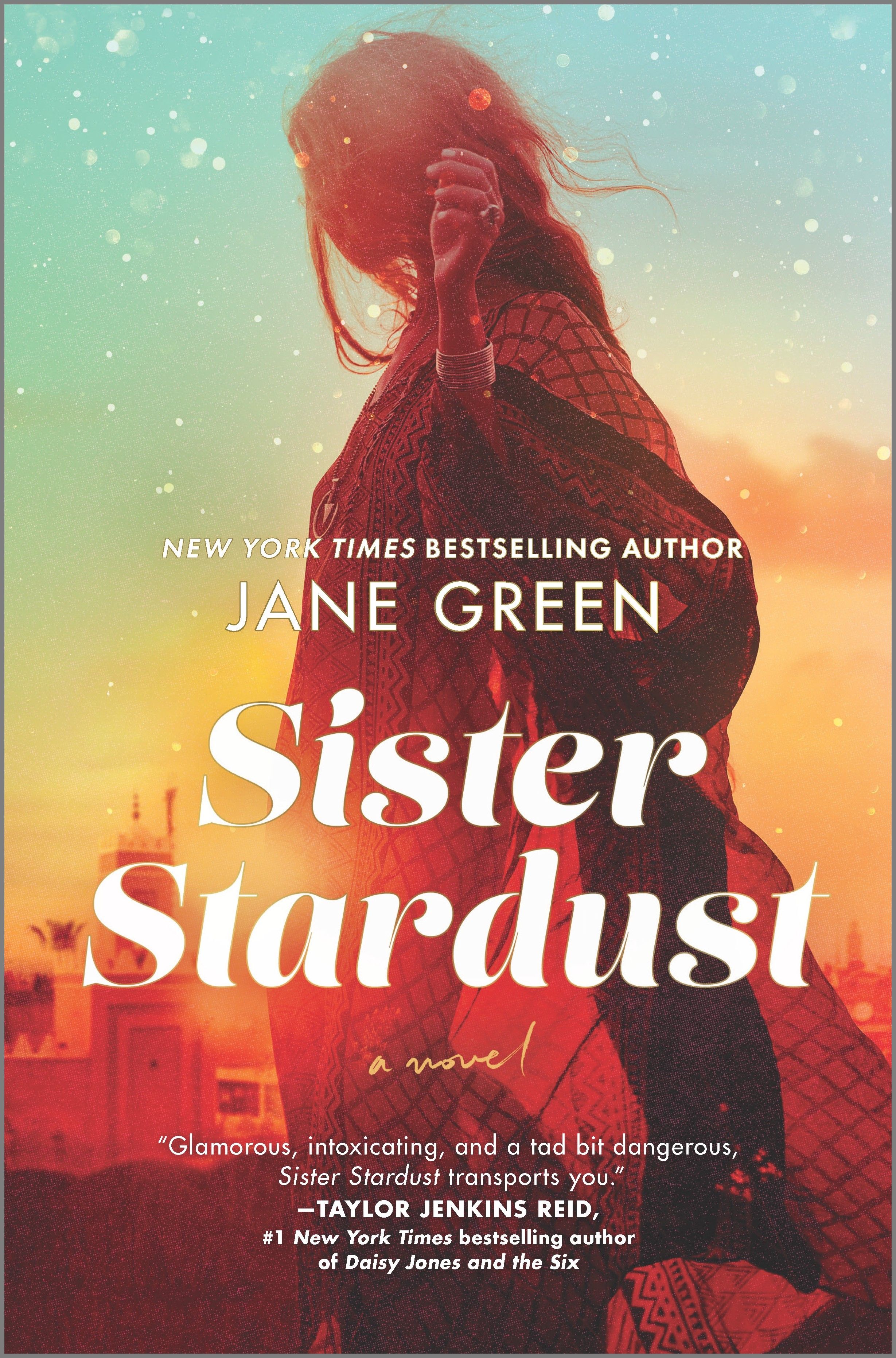 Jane Green reimagines the life of troubled icon Talitha Getty in this transporting story from a forgotten chapter of the Swinging '60s

Claire grew up in a small town, far from the glitz and glamour of London. On the cusp of adulthood, she yearns for the adventure and independence of a counterculture taking root across the world.

When she's offered the chance to start anew in Morocco, in a palace where famous artists and musicians—even the Rolling Stones—have been known to visit, she seizes the chance. Arriving in Marrakesh, she's quickly swept up in a heady world of music, drugs and communal living. And Talitha Getty, socialite wife of a famous oil heir, seems to preside over the whole scene. As Claire is pulled into her orbit, the realities of Talitha's precarious existence set off a chain of dangerous events that could alter Claire's life forever.
Available at:
Amazon | Barnes & Noble | Google Play | Kobo | Apple Books | Indiebound | Indigo | Audible | Goodreads
Smile and Look Pretty by Amanda Pellegrino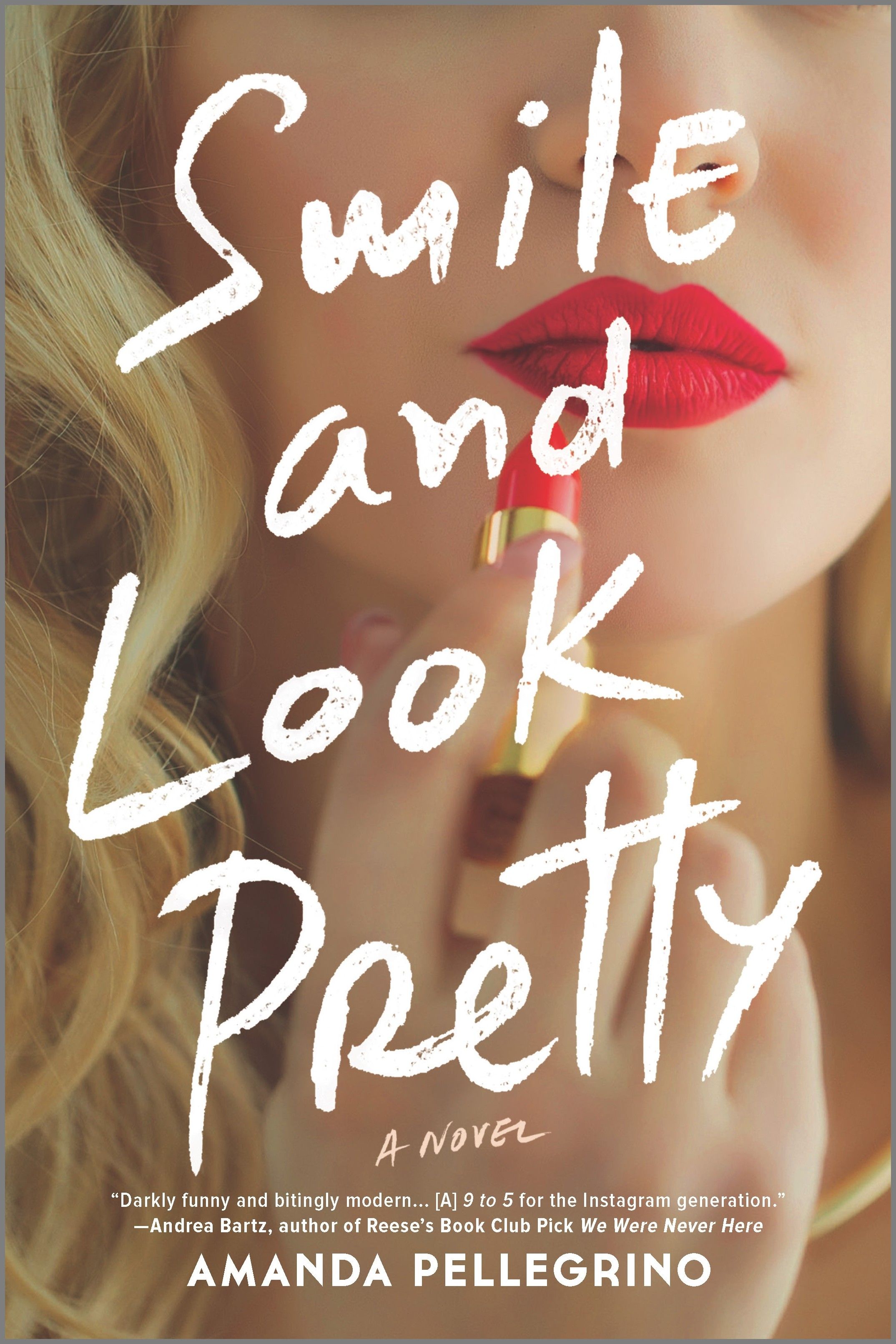 "[A] 9 to 5 for the Instagram generation… Darkly funny and bitingly modern." —Andrea Bartz, author of Reese's Book Club Pick We Were Never Here

HIGHLY ANTICIPATED BY FORTUNE ⋅ FEMINIST BOOK CLUB ⋅ THE NERD DAILY ⋅ BOOKISH ⋅ MOTHERLY

What happens when four assistants risk everything to say enough is enough?
Best friends Cate, Lauren, Olivia and Max are overworked and underpaid assistants to some of the most powerful people in the entertainment industries. Like the assistants who came before them, the women know they have to pay their dues and abide the demeaning tasks and verbal abuse from their bosses in order to climb the ladders to their dream jobs.
But as they are passed over for promotions and the toxic office environments reach a breaking point, the women secretly start an anonymous blog detailing their experiences, which snowballs into hundreds of others coming forward with stories of their own. Confronted with newfound viral fame and the possibility of their identities being revealed, the assistants have to contend with the life-changing consequences of speaking out against those who refuse to share the power.
Available at:
Amazon | Barnes & Noble | Google Play | Kobo | Apple Books | Indiebound | Indigo | Audible | Goodreads
The Liz Taylor Ring by Brenda Janowitz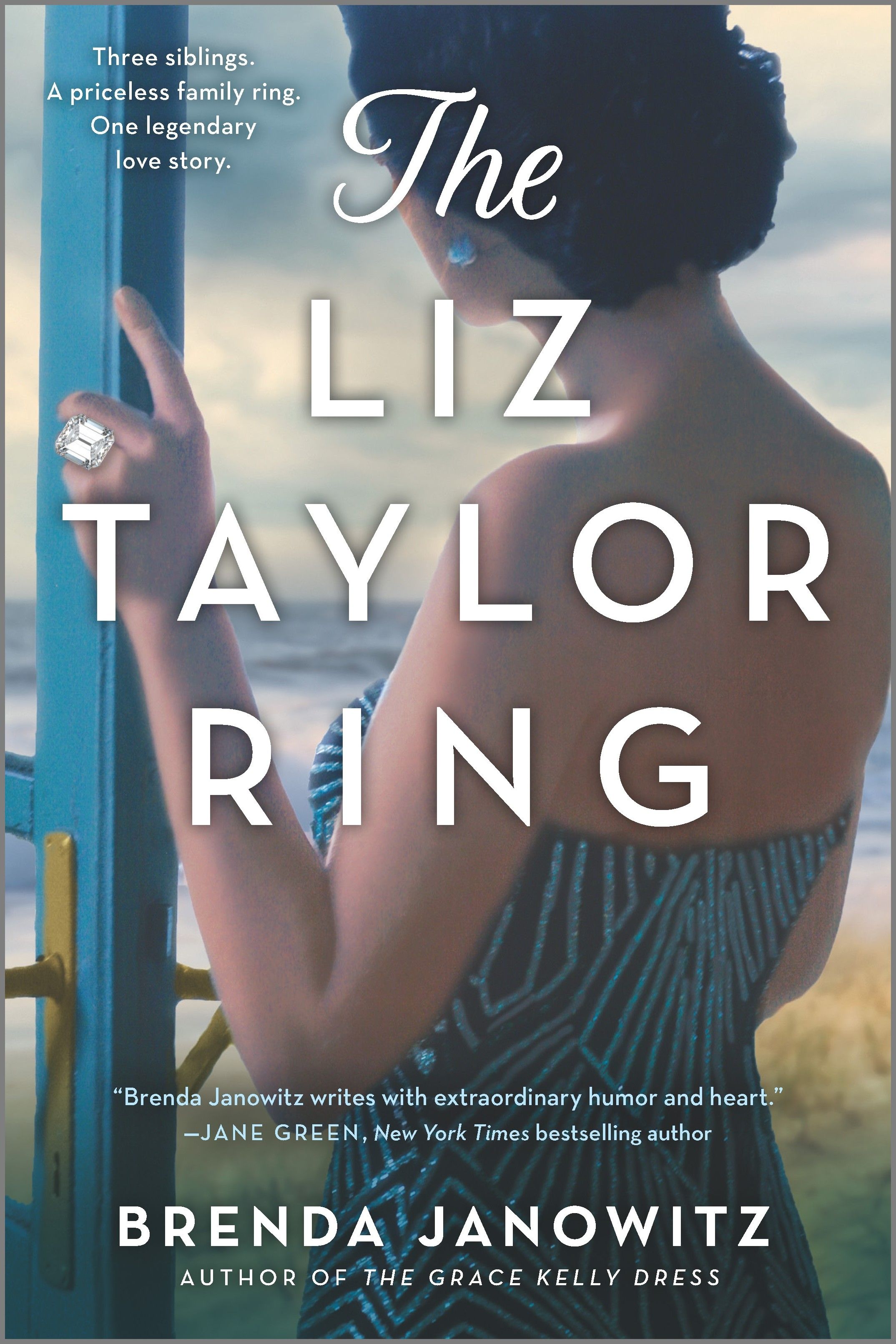 "Brenda Janowitz writes with extraordinary humor and heart." —JANE GREEN, New York Times bestselling author
Three siblings. A priceless family ring. One legendary love story.
In 1978, Lizzie Morgan and Ritchie Schneider embark on a whirlwind romance on the bright beaches and glamorous yachts of Long Island. Over the years, their relationship has its share of ups and downs, including a nine-month hiatus that ends with a stunning eleven-carat ring—one that looks just like the diamond Richard Burton gifted Liz Taylor after their own separation. Like the famous couple, despite the drama that would unfold throughout the Schneiders' marriage, the ring would be there as a symbol of their love…until it wasn't.
Decades later, when the lost ring unexpectedly resurfaces, the Schneiders' three children gather under one roof for the first time in years, eager to get their hands on this beloved, expensive reminder of their departed parents. But determining the fate of the heirloom is no simple task, unearthing old wounds and heartaches the siblings can't ignore. And when the ring reveals a secret that challenges everything they thought they knew about their parents' epic love story, they'll have to decide whether to move forward as a family or let the ring break them once and for all.
Available at:
Amazon | Barnes & Noble | Google Play | Kobo | Apple Books | Indiebound | Indigo | Audible | Goodreads