Ah, back to school. You either loved it or hated it as a kid…but you can't deny feeling a little bit nostalgic during this time of the year. There's just so many feelings to unpack, from nervous butterflies to hopeful new beginnings and all the (sometimes crazy) ups and downs in between. That's why we've compiled a list of some books that give us those back to school vibes…and then some!
Counting Down with You by Tashie Bhuiyan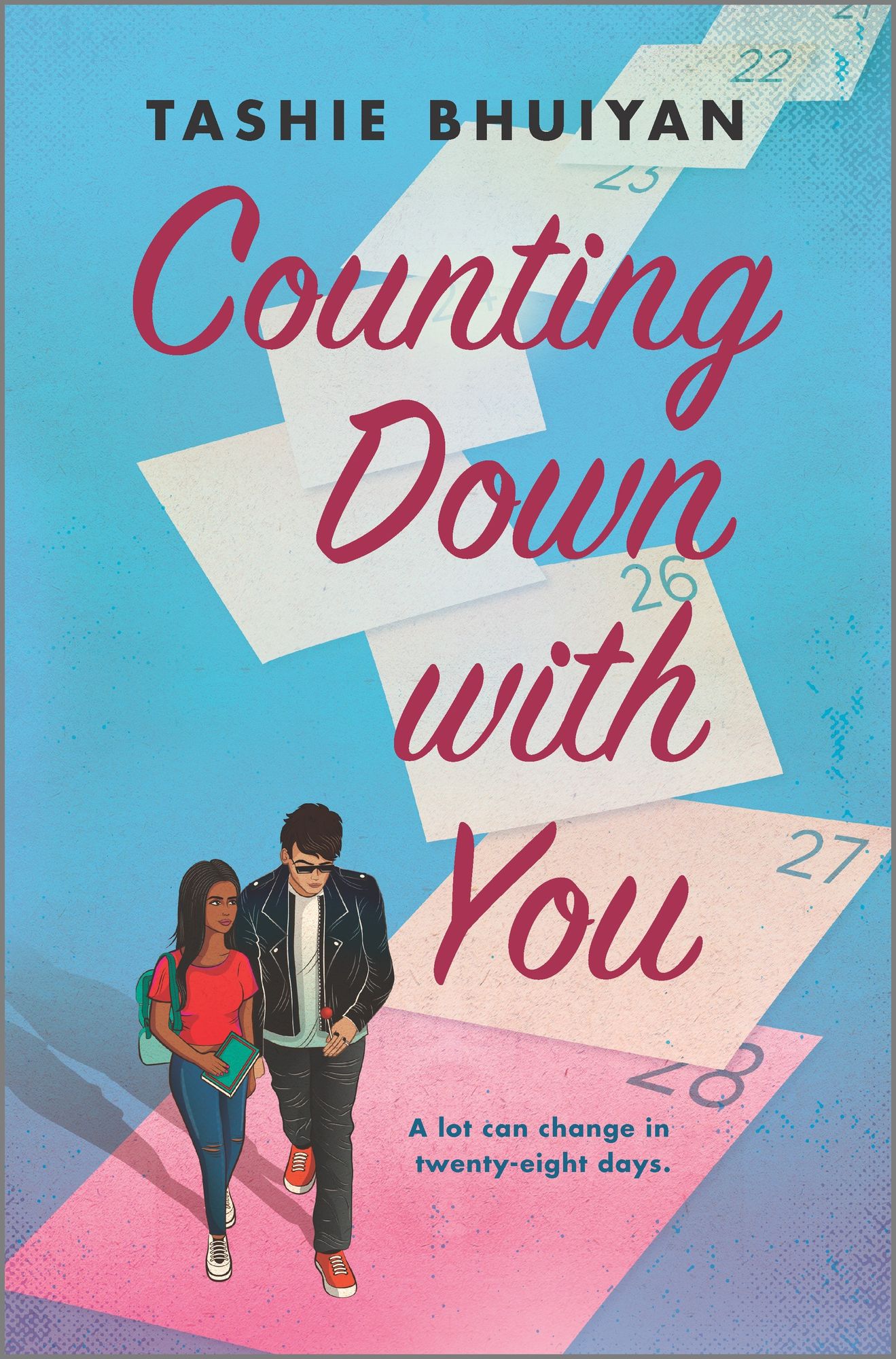 "A witty, romantic, deeply insightful debut." —Emma Lord, author of Tweet Cute

In this sparkling and romantic YA debut, a reserved Bangladeshi teenager has twenty-eight days to make the biggest decision of her life after agreeing to fake date her school's resident bad boy.

How do you make one month last a lifetime?
Karina Ahmed has a plan. Keep her head down, get through high school without a fuss, and follow her parents' rules—even if it means sacrificing her dreams. When her parents go abroad to Bangladesh for four weeks, Karina expects some peace and quiet. Instead, one simple lie unravels everything.
Karina is my girlfriend.
Tutoring the school's resident bad boy was already crossing a line. Pretending to date him? Out of the question. But Ace Clyde does everything right—he brings her coffee in the mornings, impresses her friends without trying, and even promises to buy her a dozen books (a week) if she goes along with his fake-dating facade. Though Karina agrees, she can't help but start counting down the days until her parents come back.
T-minus twenty-eight days until everything returns to normal—but what if Karina no longer wants it to?
"I. Love. This. Book." —Mark Oshiro, award-winning author of Anger Is a Gift and Each of Us a Desert
"A must-have addition to any YA bookshelf." —Sabina Khan, author of Zara Hossain Is Here and The Love and Lies of Rukhsana Ali
"Hand to fans of Netflix hit Never Have I Ever." —Booklist
Available at:
Amazon | Barnes & Noble | Google Play | Kobo | Apple Books | Indiebound | Indigo | Audible | Goodreads
One of the Good Ones by Maika Moulite and Maritza Moulite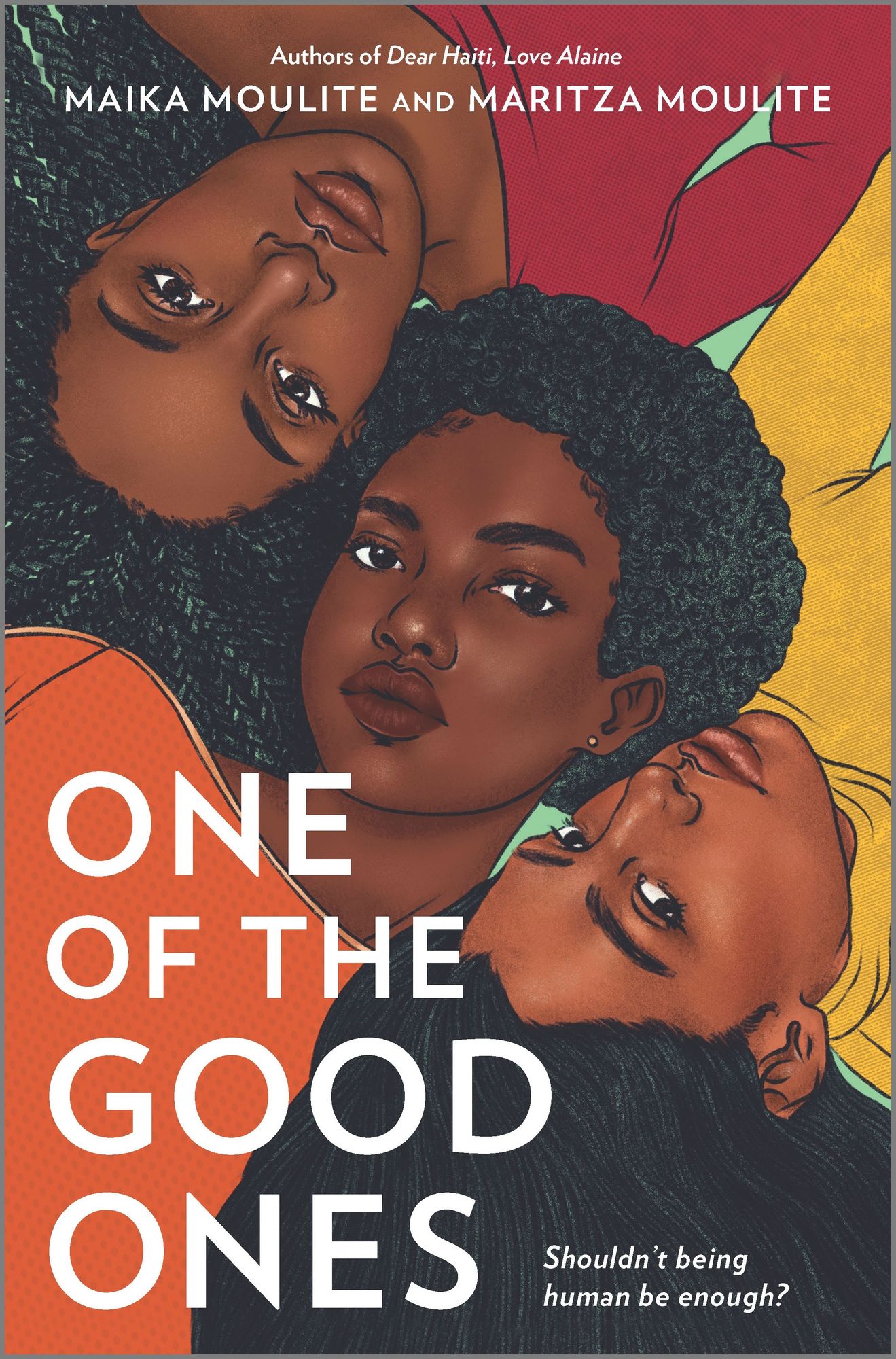 A shockingly powerful exploration of the lasting impact of prejudice and the indomitable spirit of sisterhood that will have readers questioning what it truly means to be an ally, from sister-writer duo Maika Moulite and Maritza Moulite, authors of Dear Haiti, Love Alaine.
ISN'T BEING HUMAN ENOUGH?
When teen social activist and history buff Kezi Smith is killed under mysterious circumstances after attending a social justice rally, her devastated sister Happi and their family are left reeling in the aftermath. As Kezi becomes another immortalized victim in the fight against police brutality, Happi begins to question the idealized way her sister is remembered. Perfect. Angelic.
One of the good ones.
Even as the phrase rings wrong in her mind—why are only certain people deemed worthy to be missed?—Happi and her sister Genny embark on a journey to honor Kezi in their own way, using an heirloom copy of The Negro Motorist Green Book as their guide. But there's a twist to Kezi's story that no one could've ever expected—one that will change everything all over again.
Available at:
Amazon | Barnes & Noble | Google Play | Kobo | Apple Books | Indiebound | Indigo | Audible | Goodreads
Smash It! by Francina Simone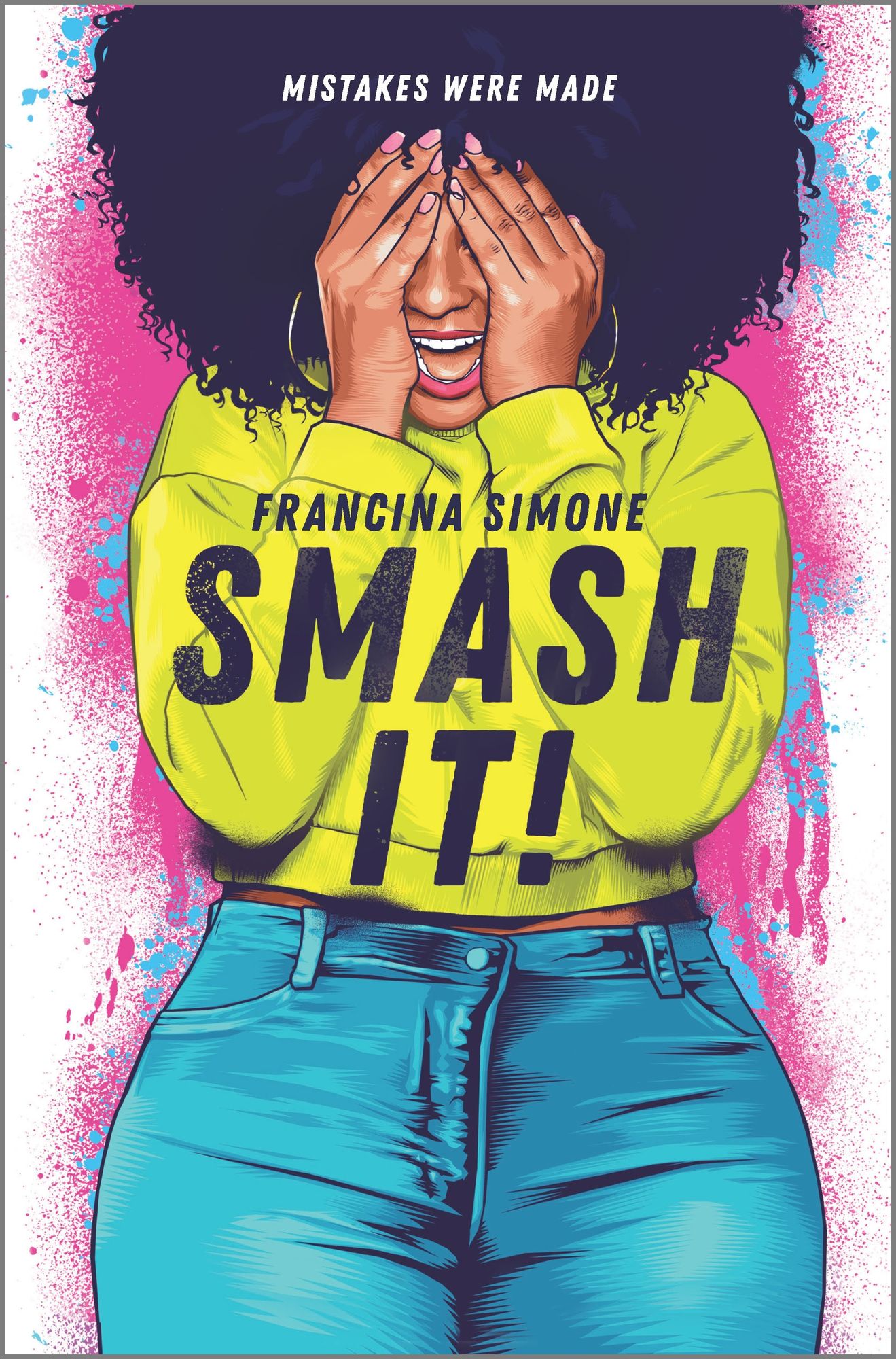 Refreshingly authentic and bold… Don't miss this smashing #ownvoices novel from Francina Simone, filled with heart, humor and a heroine to root for!
Olivia "Liv" James is done with letting her insecurities get the best of her. So she does what any self-respecting hot mess of a girl who wants to SMASH junior year does…
After Liv shows up to a Halloween party in khaki shorts—why, God, why?—she decides to set aside her wack AF ways. She makes a list—a F*ck-It list.
1. Be bold—do the thing that scares me.
2. Learn to take a compliment.
3. Stand out instead of back.
She kicks it off by trying out for the school musical, saying yes to a date and making new friends. Life is great when you stop punking yourself! However, with change comes a lot of missteps, and being bold means following her heart. So what happens when Liv's heart is interested in three different guys—and two of them are her best friends? What is she supposed to do when she gets dumped by a guy she's not even dating? How does one Smash It! after the humiliation of being friend-zoned?
In Liv's own words, "F*ck it. What's the worst that can happen?"
A lot, apparently.
#SMASHIT
Available at:
Amazon | Barnes & Noble | Google Play | Kobo | Apple Books | Indiebound | Indigo | Audible | Goodreads
Come On In by Adi Alsaid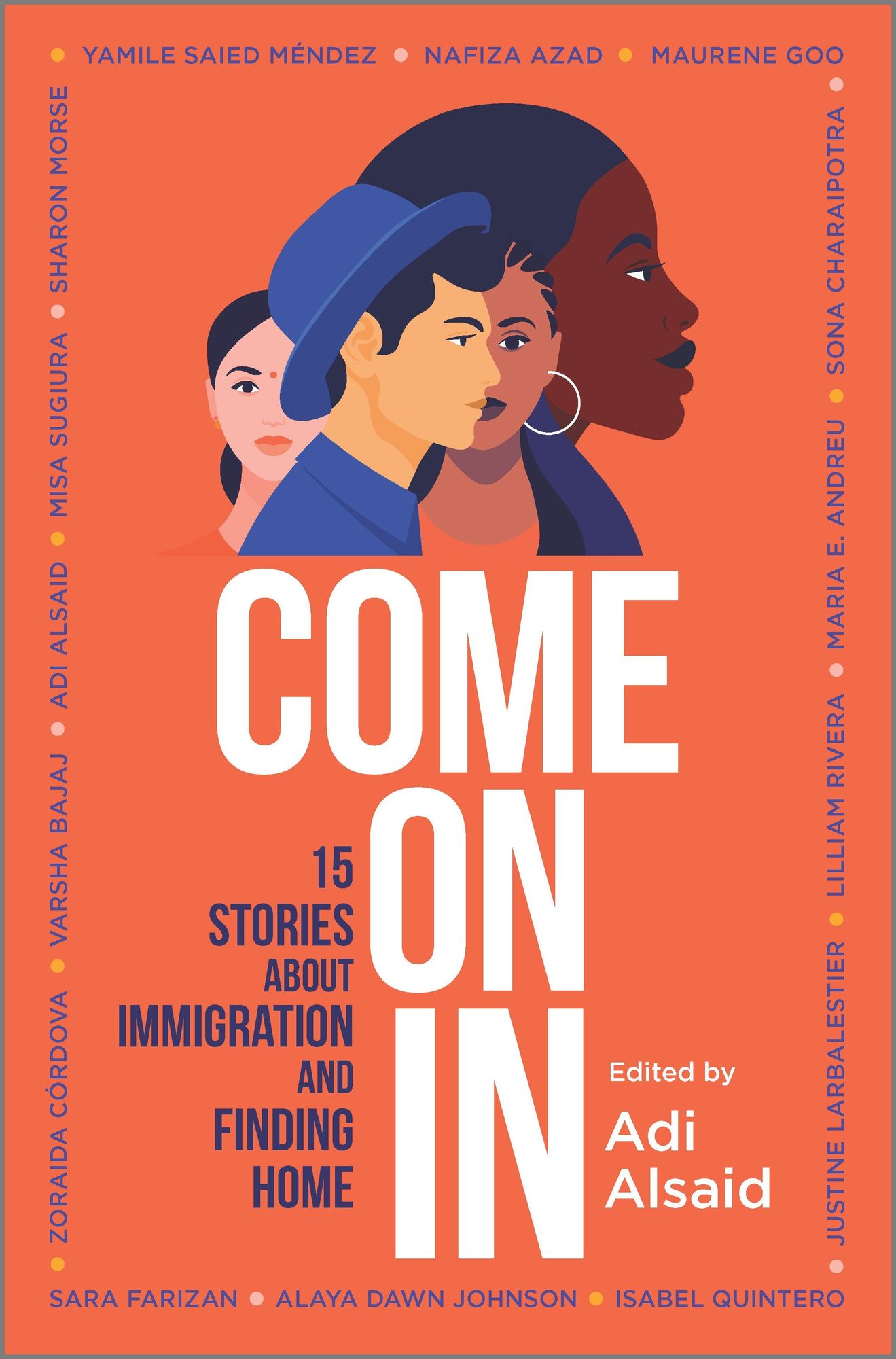 This exceptional and powerful anthology explores the joys, heartbreaks and triumphs of immigration, with stories by critically acclaimed and bestselling YA authors who are shaped by the journeys they and their families have taken from home—and to find home.
WELCOME

From some of the most exciting bestselling and up-and-coming YA authors writing today…journey from Ecuador to New York City and Argentina to Utah…from Australia to Harlem and India to New Jersey…from Fiji, America, Mexico and more… Come On In.
With characters who face random traffic stops, TSA detention, customs anxiety, and the daunting and inspiring journey to new lands…who camp with their extended families, dance at weddings, keep diaries, teach ESL…who give up their rooms for displaced family, decide their own answer to the question "where are you from?" and so much more… Come On In illuminates fifteen of the myriad facets of the immigrant experience, from authors who have been shaped by the journeys they and their families have taken from home—and to find home.
Available at:
Amazon | Barnes & Noble | Google Play | Kobo | Apple Books | Indiebound | Indigo | Goodreads
Breath Like Water by Anna Jarzab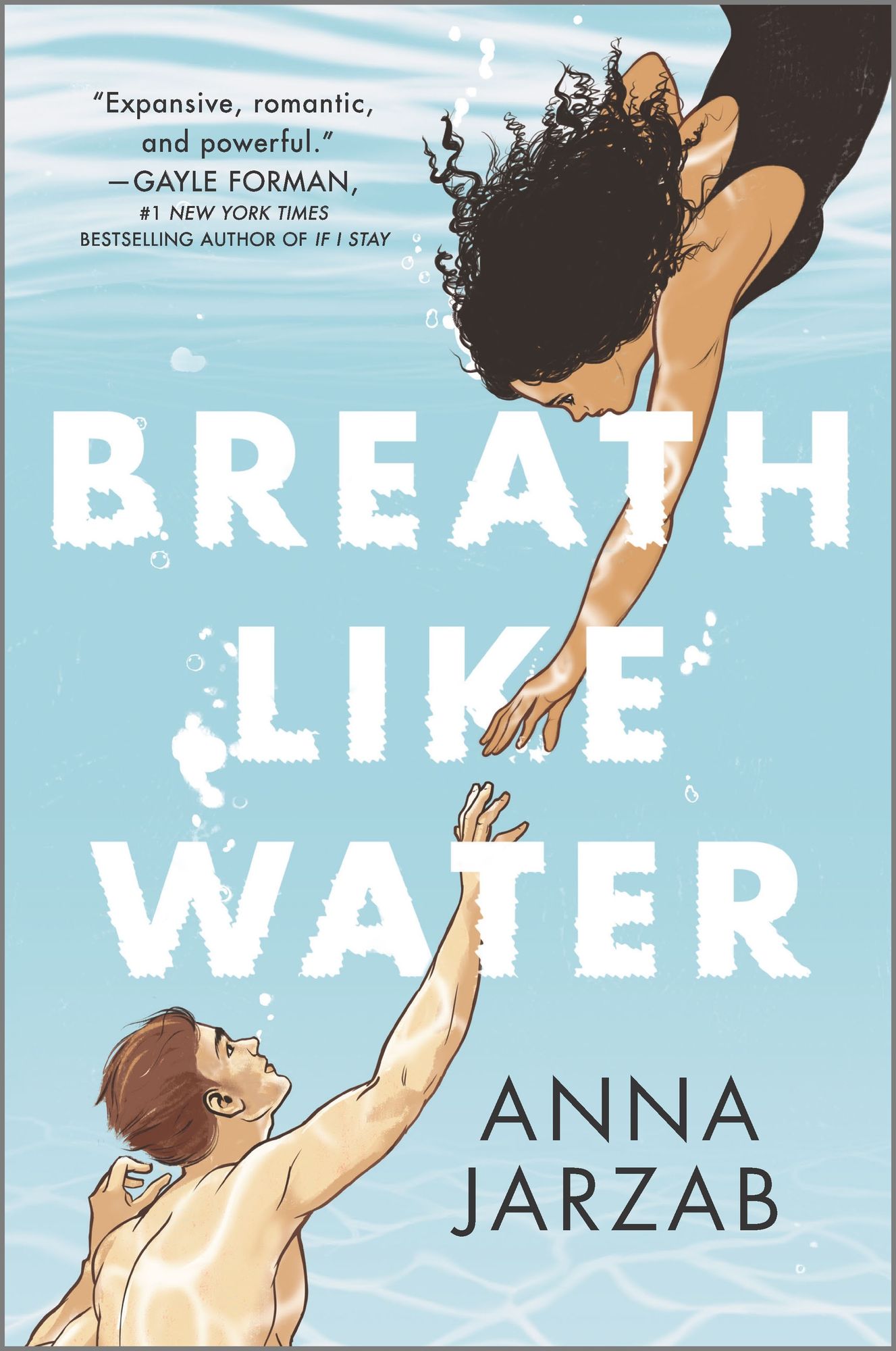 "Expansive, romantic, and powerful." —Gayle Forman, #1 New York Times bestselling author of If I Stay and I Have Lost My Way
Susannah Ramos has always loved the water. A swimmer whose early talent made her a world champion, Susannah was poised for greatness in a sport that demands so much of its young. But an inexplicable slowdown has put her dream in jeopardy, and Susannah is fighting to keep her career afloat when two important people enter her life: a new coach with a revolutionary training strategy, and a charming fellow swimmer named Harry Matthews.
As Susannah begins her long and painful climb back to the top, her friendship with Harry blossoms into passionate and supportive love. But Harry is facing challenges of his own, and even as their bond draws them closer together, other forces work to tear them apart. As she struggles to balance her needs with those of the people who matter most to her, Susannah will learn the cost—and the beauty—of trying to achieve something extraordinary.
Available at:
Amazon | Barnes & Noble | Google Play | Kobo | Apple Books | Indiebound | Indigo | Goodreads
Never Saw Me Coming by Vera Kurian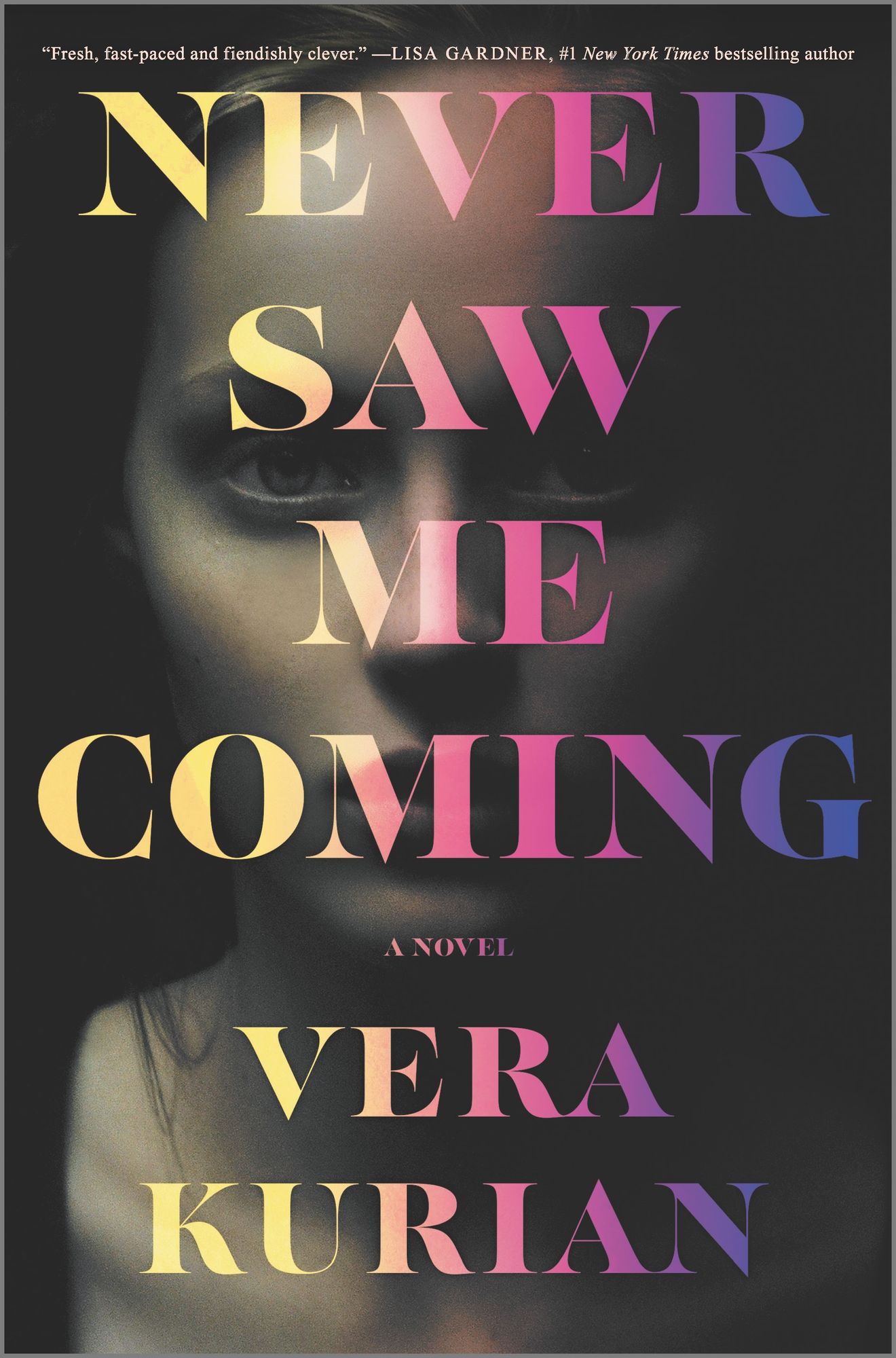 "Fresh, fast-paced and fiendishly clever! If you love watching true crime and wonder about the psychopaths among us, this is the book for you!" — Lisa Gardner, #1 New York Times bestselling author

Never Saw Me Coming is a compulsive, voice-driven thriller by an exciting new talent in fiction that will keep you pinned to the page and rooting for a would-be killer.

You should never trust a psychopath. But what if you had no choice?
It would be easy to underestimate Chloe Sevre… She's a freshman honor student, a legging-wearing hot girl next door, who also happens to be a psychopath. She spends her time on yogalates, frat parties and plotting to kill Will Bachman, a childhood friend who grievously wronged her.
Chloe is one of seven students at her DC-based college who are part of an unusual clinical study of psychopaths—students like herself who lack empathy and can't comprehend emotions like fear or guilt. The study, led by a renowned psychologist, requires them to wear smart watches that track their moods and movements.
When one of the students in the study is found murdered in the psychology building, a dangerous game of cat and mouse begins, and Chloe goes from hunter to prey. As she races to identify the killer and put her own plan for revenge into action, she'll be forced to decide if she can trust any of her fellow psychopaths—and everybody knows you should never trust a psychopath.
Available at:
Amazon | Barnes & Noble | Google Play | Kobo | Apple Books | Indiebound | Indigo | Audible | Goodreads
What book's going to be put on your reading list this season? Let us know in the comments below