Fall's fast approaching and while we may be dreading going back to work or back to school, at least we've got a lot of new books to look forward to! We've got a fast-paced, thrilling debut from Vera Kurian and a coming-of-age story by singer-songwriter Josh Ritter. We're even ending the month with some sweet holiday romances from Susan Mallery and Sarah Morgan…because we all know December will be here before you know it!
Never Saw Me Coming by Vera Kurian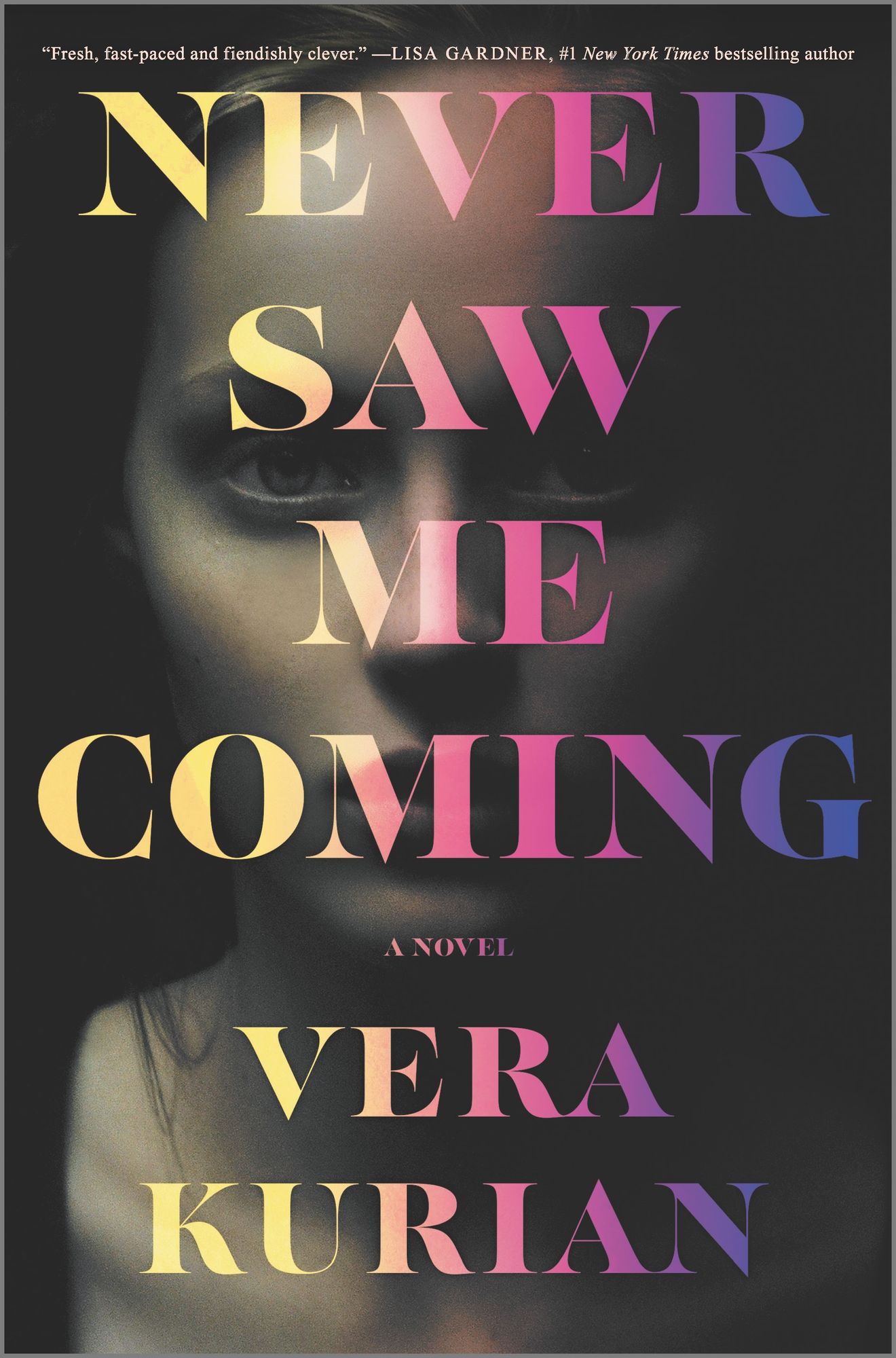 "Fresh, fast-paced and fiendishly clever! If you love watching true crime and wonder about the psychopaths among us, this is the book for you!" — Lisa Gardner, #1 New York Times bestselling author

Never Saw Me Coming is a compulsive, voice-driven thriller by an exciting new talent in fiction that will keep you pinned to the page and rooting for a would-be killer.

You should never trust a psychopath. But what if you had no choice?
It would be easy to underestimate Chloe Sevre… She's a freshman honor student, a legging-wearing hot girl next door, who also happens to be a psychopath. She spends her time on yogalates, frat parties and plotting to kill Will Bachman, a childhood friend who grievously wronged her.
Chloe is one of seven students at her DC-based college who are part of an unusual clinical study of psychopaths—students like herself who lack empathy and can't comprehend emotions like fear or guilt. The study, led by a renowned psychologist, requires them to wear smart watches that track their moods and movements.
When one of the students in the study is found murdered in the psychology building, a dangerous game of cat and mouse begins, and Chloe goes from hunter to prey. As she races to identify the killer and put her own plan for revenge into action, she'll be forced to decide if she can trust any of her fellow psychopaths—and everybody knows you should never trust a psychopath.
Available September 7:
Amazon | Barnes & Noble | Google Play | Kobo | Apple Books | Indiebound | Indigo | Audible | Goodreads
The Great Glorious Goddamn of It All by Josh Ritter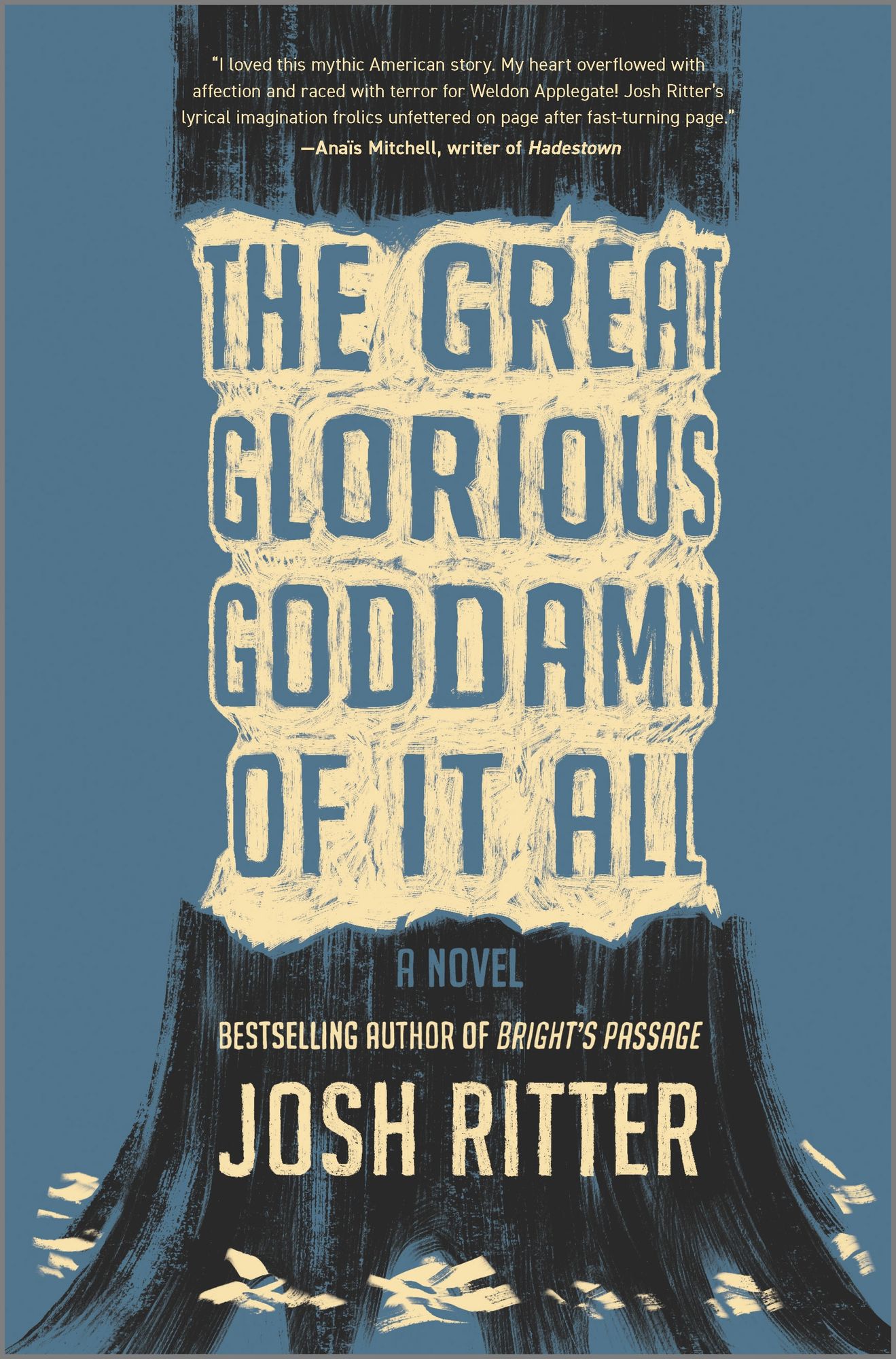 From singer-songwriter Josh Ritter, a lyrical, sweeping novel about a young boy's coming-of-age during the last days of the lumberjacks.
In the tiny timber town of Cordelia, Idaho, ninety-nine year old Weldon Applegate recounts his life in all its glory, filled with tall tales writ large with murder, mayhem, avalanches and bootlegging. It's the story of dark pine forests brewing with ancient magic, and Weldon's struggle as a boy to keep his father's inherited timber claim, the Lost Lot, from the ravenous clutches of Linden Laughlin.
Ever since young Weldon stepped foot in the deep Cordelia woods as a child, he dreamed of joining the rowdy ranks of his ancestors in their epic axe-swinging adventures. Local legend says their family line boasts some of the greatest lumberjacks to ever roam the American West, but at the beginning of the twentieth century, the jacks are dying out, and it's up to Weldon to defend his family legacy.
Braided with haunting saloon tunes and just the right dose of magic, The Great Glorious Goddamn of It All is a novel bursting with heart, humor and an utterly transporting adventure that is sure to sweep you away into the beauty of the tall snowy mountain timber.
Available September 7:
Amazon | Barnes & Noble | Google Play | Kobo | Apple Books | Indiebound | Indigo | Audible | Goodreads
The Inheritance by JoAnn Ross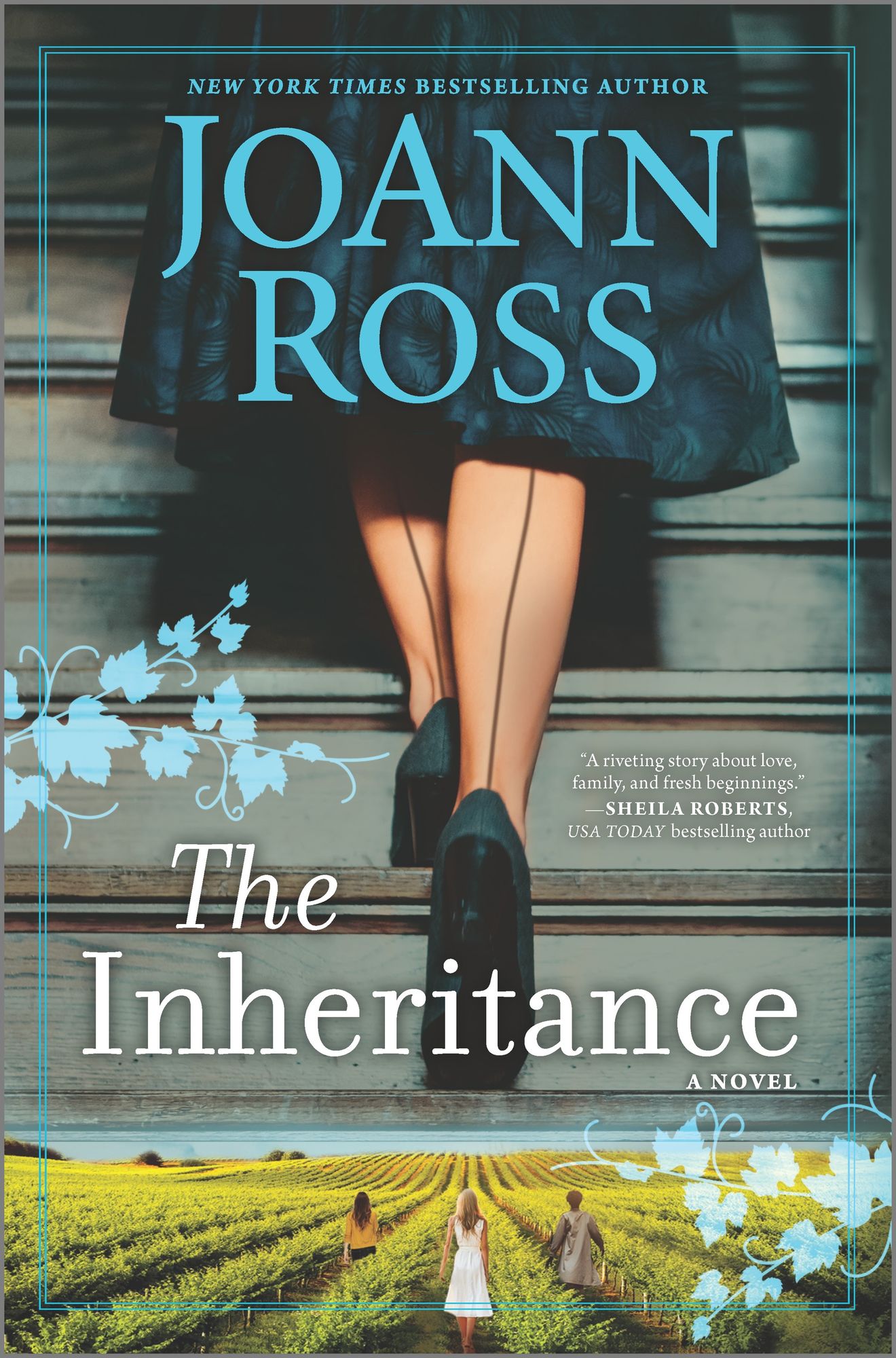 With a dramatic wartime love story woven through, JoAnn Ross's brilliant new novel is a gorgeous generational saga about the rivalry, history and loyalty that bond sisters together
When conflict photographer Jackson Swann dies, he leaves behind a conflict of his own making when his three daughters, each born to a different mother, discover that they're now responsible for the family's Oregon vineyard—and for a family they didn't ask for.
After a successful career as a child TV star, Tess is, for the first time, suffering from a serious identity crisis, and grieving for the absent father she's resented all her life.
Charlotte, brought up to be a proper Southern wife, gave up her own career to support her husband's political ambitions. On the worst day of her life, she discovers her beloved father has died, she has two sisters she never knew about and her husband has fallen in love with another woman.
Natalie, daughter of Jack's longtime mistress, has always known about her half sisters, and has dreaded the day when Tess and Charlotte find out she's the daughter their father kept.
As the sisters reluctantly gather at the vineyard, they're soon enchanted by the Swann family matriarch and namesake of Maison de Madeleine wines, whose stories of bravery in WWII France and love for a wounded American soldier will reveal the family legacy they've each inherited and change the course of all their lives.
Available September 7:
Amazon | Barnes & Noble | Google Play | Kobo | Apple Books | Indiebound | Indigo | Audible | Goodreads
The Perfect Day to Boss Up by Rick Ross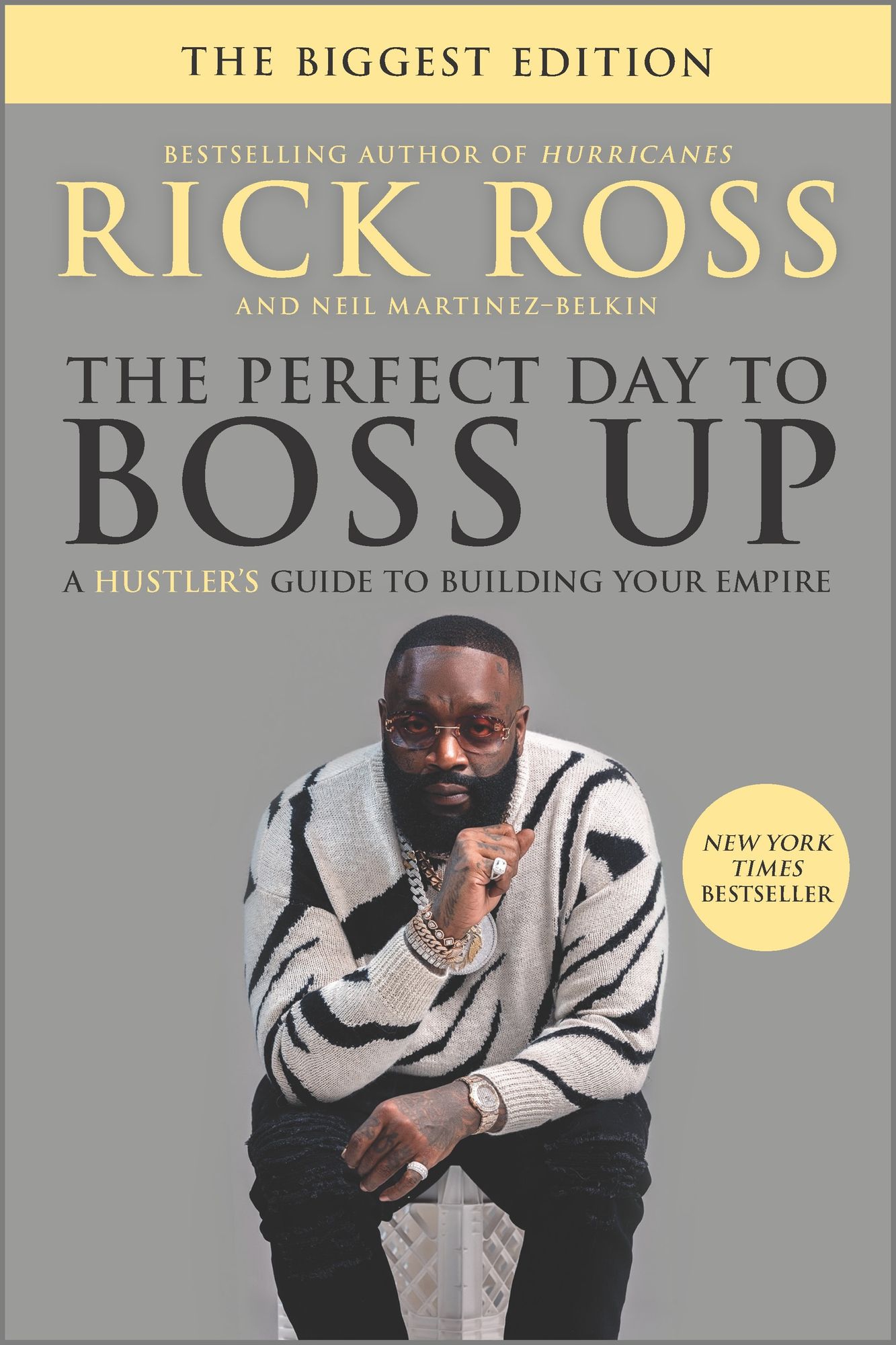 A captivating and inspiring guide to building an untouchable empire from mud to marble, no matter what obstacles stand in the way
Rick Ross is a hip-hop icon and a towering figure in the business world, but his path to success was not always easy. Despite adversity and setbacks, Ross held tight to his vision and never settled for anything less than greatness. Now, for the first time, he shares his secrets to success, offering his own life as a road map to readers looking to build their own empire. Along the way he reveals:
How to turn your ambition into action
Tips for managing and investing your money
Inside stories from his business and music ventures
Why failure is central to success
Secrets to handling stressful situations
How to build the perfect team
As Ross explains, "It doesn't matter what's going on. Even the most dire situation is just another opportunity to boss up." Intimate, insightful and brimming with no-nonsense advice, The Perfect Time to Boss Up is the ideal book for hustlers everywhere.
Available September 7:
Amazon | Barnes & Noble | Google Play | Kobo | Apple Books | Indiebound | Indigo | Audible | Goodreads
The Night She Disappeared by Lisa Jewell
From the #1 New York Times bestselling author of Then She Was Gone comes another riveting work of psychological suspense about a beautiful young couple's disappearance on a gorgeous summer night, and the mother who will never give up trying to find them…
On a beautiful summer night in a charming English suburb, a young woman and her boyfriend disappear after partying at the massive country estate of a new college friend.
One year later, a writer moves into a cottage on the edge of the woods that border the same estate. Known locally as the Dark Place, the dense forest is the writer's favorite area for long walks and it's on one such walk that she stumbles upon a mysterious note that simply reads, "DIG HERE."
Could this be a clue towards what has happened to the missing young couple? And what exactly is buried in this haunted ground?
With her signature "rich, dark, and intricately twisted" (Ruth Ware, New York Times bestselling author) prose, Lisa Jewell has crafted a dazzling work of suspense that will keep you on the edge of your seat until the final page.
Available September 7:
Amazon | Barnes & Noble | Google Play | Kobo | Apple Books | Indiebound | Indigo | Audible | Goodreads
Beautiful World, Where Are You by Sally Rooney
Beautiful World, Where Are You is a new novel by Sally Rooney, the bestselling author of Normal People and Conversations with Friends.
Alice, a novelist, meets Felix, who works in a warehouse, and asks him if he'd like to travel to Rome with her. In Dublin, her best friend, Eileen, is getting over a break-up, and slips back into flirting with Simon, a man she has known since childhood.
Alice, Felix, Eileen, and Simon are still young—but life is catching up with them. They desire each other, they delude each other, they get together, they break apart. They have sex, they worry about sex, they worry about their friendships and the world they live in. Are they standing in the last lighted room before the darkness, bearing witness to something? Will they find a way to believe in a beautiful world?
Available September 7:
Amazon | Barnes & Noble | Google Play | Kobo | Apple Books | Indiebound | Indigo | Audible | Goodreads
Rock Paper Scissors by Alice Feeney
Rock Paper Scissors is the latest exciting domestic thriller from the queen of the killer twist, New York Times bestselling author Alice Feeney.
Think you know the person you married? Think again…
Things have been wrong with Mr and Mrs Wright for a long time. When Adam and Amelia win a weekend away to Scotland, it might be just what their marriage needs. Self-confessed workaholic and screenwriter Adam Wright has lived with face blindness his whole life. He can't recognize friends or family, or even his own wife.
Every anniversary the couple exchange traditional gifts–paper, cotton, pottery, tin–and each year Adam's wife writes him a letter that she never lets him read. Until now. They both know this weekend will make or break their marriage, but they didn't randomly win this trip. One of them is lying, and someone doesn't want them to live happily ever after.
Ten years of marriage. Ten years of secrets. And an anniversary they will never forget.
Available September 7:
Amazon | Barnes & Noble | Google Play | Kobo | Apple Books | Indiebound | Indigo | Audible | Goodreads
Kneel by Candace Buford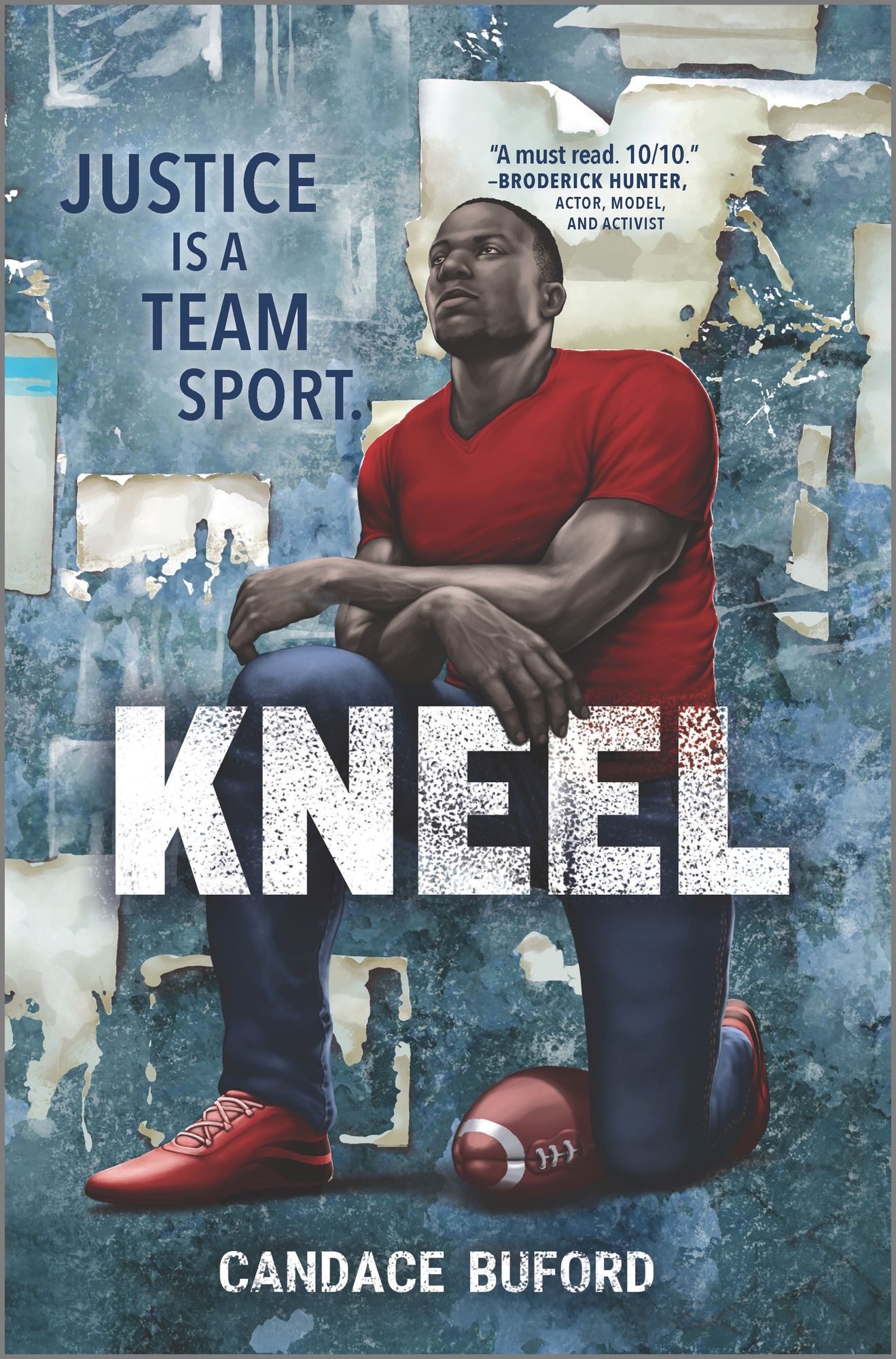 This fearless debut novel explores racism, injustice, and self-expression through the story of a promising Black football star in Louisiana.
The system is rigged.
For guys like Russell Boudreaux, football is the only way out of their small town. As the team's varsity tight end, Rus has a singular goal: to get a scholarship and play on the national stage. But when his best friend is unfairly arrested and kicked off the team, Rus faces an impossible choice: speak up or live in fear.
"Please rise for the national anthem."
Desperate for change, Rus kneels during the national anthem. In one instant, he falls from local stardom and becomes a target for hatred. But he's not alone. With the help of his best friend and an unlikely ally, Rus will fight for his dreams, and for justice.
Available September 14:
Amazon | Barnes & Noble | Google Play | Kobo | Apple Books | Indiebound | Indigo | Audible | Goodreads
The Actual Star by Monica Byrne
David Mitchell's Cloud Atlas meets Octavia Butler's Earthseed series, as acclaimed author Monica Byrne (The Girl in the Road) spins a brilliant multigenerational saga spanning two thousand years, from the collapse of the ancient Maya to a far-future utopia on the brink of civil war.
The Actual Star takes readers on a journey over two millennia and six continents —telling three powerful tales a thousand years apart, all of them converging in the same cave in the Belizean jungle.
Braided together are the stories of a pair of teenage twins who ascend the throne ofa Maya kingdom; a young American woman on a trip of self-discovery in Belize; and two dangerous charismatics vying for the leadership of a new religion and racing toward a confrontation that will determine the fate of the few humans left on Earth after massive climate change.
In each era, a reincarnated trinity of souls navigates the entanglements of tradition and progress, sister and stranger, and love and hate—until all of their age-old questions about the nature of existence converge deep underground, where only in complete darkness can they truly see.
The Actual Star is a feast of ideas about where humanity came from, where we are now, and where we're going—and how, in every age, the same forces that drive us apart also bind us together.
Available September 14:
Amazon | Barnes & Noble | Google Play | Kobo | Apple Books | Indiebound | Indigo | Audible | Goodreads
Apples Never Fall by Liane Moriarty
From #1 New York Times bestselling author Liane Moriarty comes a novel that looks at marriage, siblings, and how the people we love the most can hurt us the deepest in Apples Never Fall.
The Delaney family love one another dearly—it's just that sometimes they want to murder each other . . .
If your mother was missing, would you tell the police? Even if the most obvious suspect was your father?
This is the dilemma facing the four grown Delaney siblings.
The Delaneys are fixtures in their community. The parents, Stan and Joy, are the envy of all of their friends. They're killers on the tennis court, and off it their chemistry is palpable. But after fifty years of marriage, they've finally sold their famed tennis academy and are ready to start what should be the golden years of their lives. So why are Stan and Joy so miserable?
The four Delaney children—Amy, Logan, Troy, and Brooke—were tennis stars in their own right, yet as their father will tell you, none of them had what it took to go all the way. But that's okay, now that they're all successful grown-ups and there is the wonderful possibility of grandchildren on the horizon.
One night a stranger named Savannah knocks on Stan and Joy's door, bleeding after a fight with her boyfriend. The Delaneys are more than happy to give her the small kindness she sorely needs. If only that was all she wanted.
Later, when Joy goes missing, and Savannah is nowhere to be found, the police question the one person who remains: Stan. But for someone who claims to be innocent, he, like many spouses, seems to have a lot to hide. Two of the Delaney children think their father is innocent, two are not so sure—but as the two sides square off against each other in perhaps their biggest match ever, all of the Delaneys will start to reexamine their shared family history in a very new light.
Available September 14:
Amazon | Barnes & Noble | Google Play | Kobo | Apple Books | Indiebound | Indigo | Audible | Goodreads
An Impossible Promise by Jude Deveraux and Tara Sheets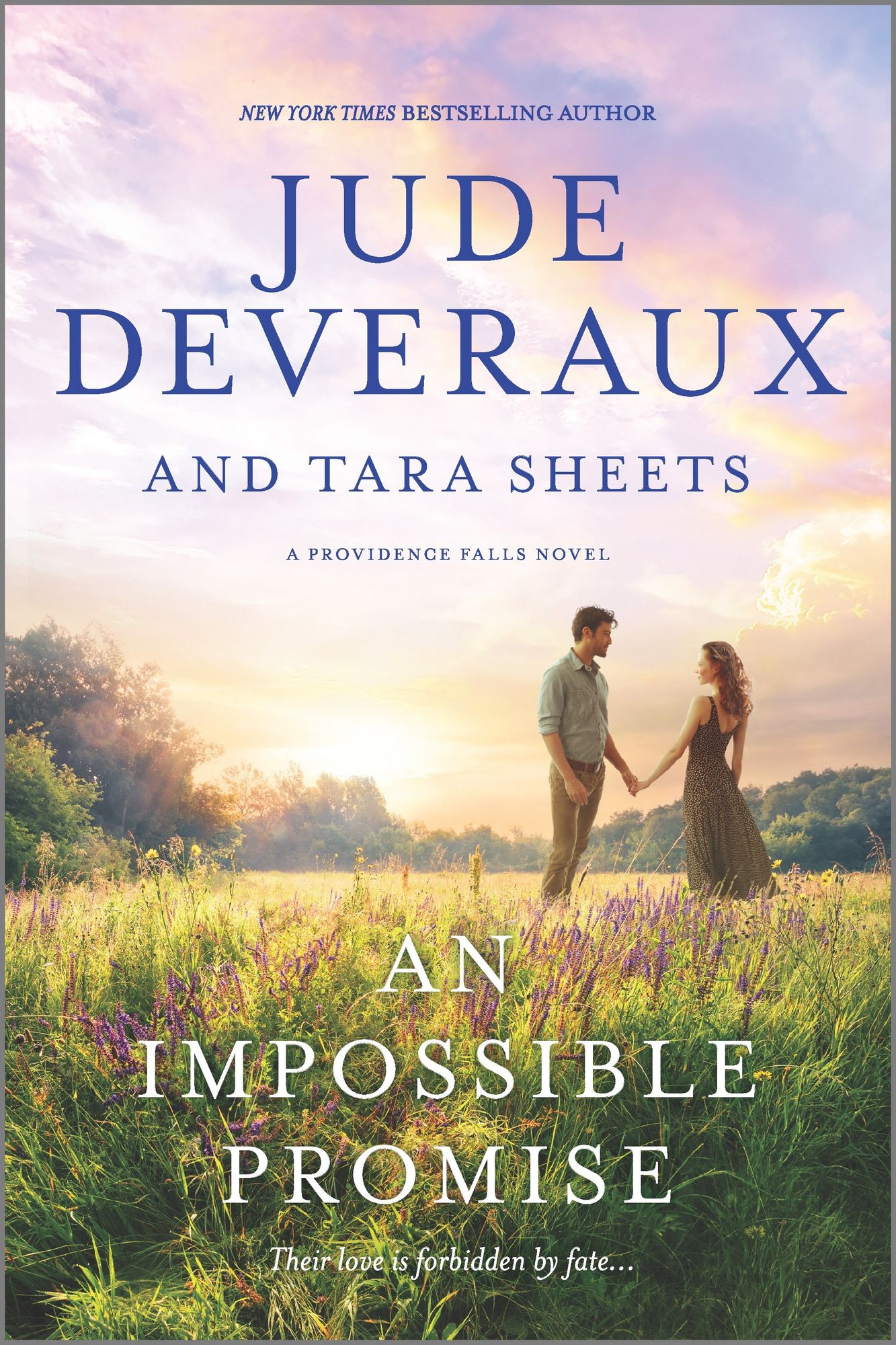 "Time travel romance at its best!"—Fresh Fiction on Chance of a Lifetime
They can't be together, but they can't stay apart…
Liam O'Connor has one purpose in this life—to push the woman he loves into the arms of another man. The Irish rogue unknowingly changed the course of destiny when he fell in love with Cora McLeod over a century ago. Their passion was intense, brief and tragic. And the angels have been trying to restore the balance of fate ever since.
Now police officers in Providence Falls, North Carolina, Liam and Cora are partners on a murder investigation. The intensity of the case has drawn them closer together—exactly what Liam is supposed to avoid. The angels have made it clear Cora must be with Finley Walsh. But headstrong Cora makes her own decisions and she's starting to have feelings for Liam—the only thing he's ever really wanted.
Liam knows this is the last chance to save his soul. But does he love Cora enough to let her go?
Available September 21:
Amazon | Barnes & Noble | Google Play | Kobo | Apple Books | Indiebound | Indigo | Audible | Goodreads
This Is Why We Lie by Gabriella Lepore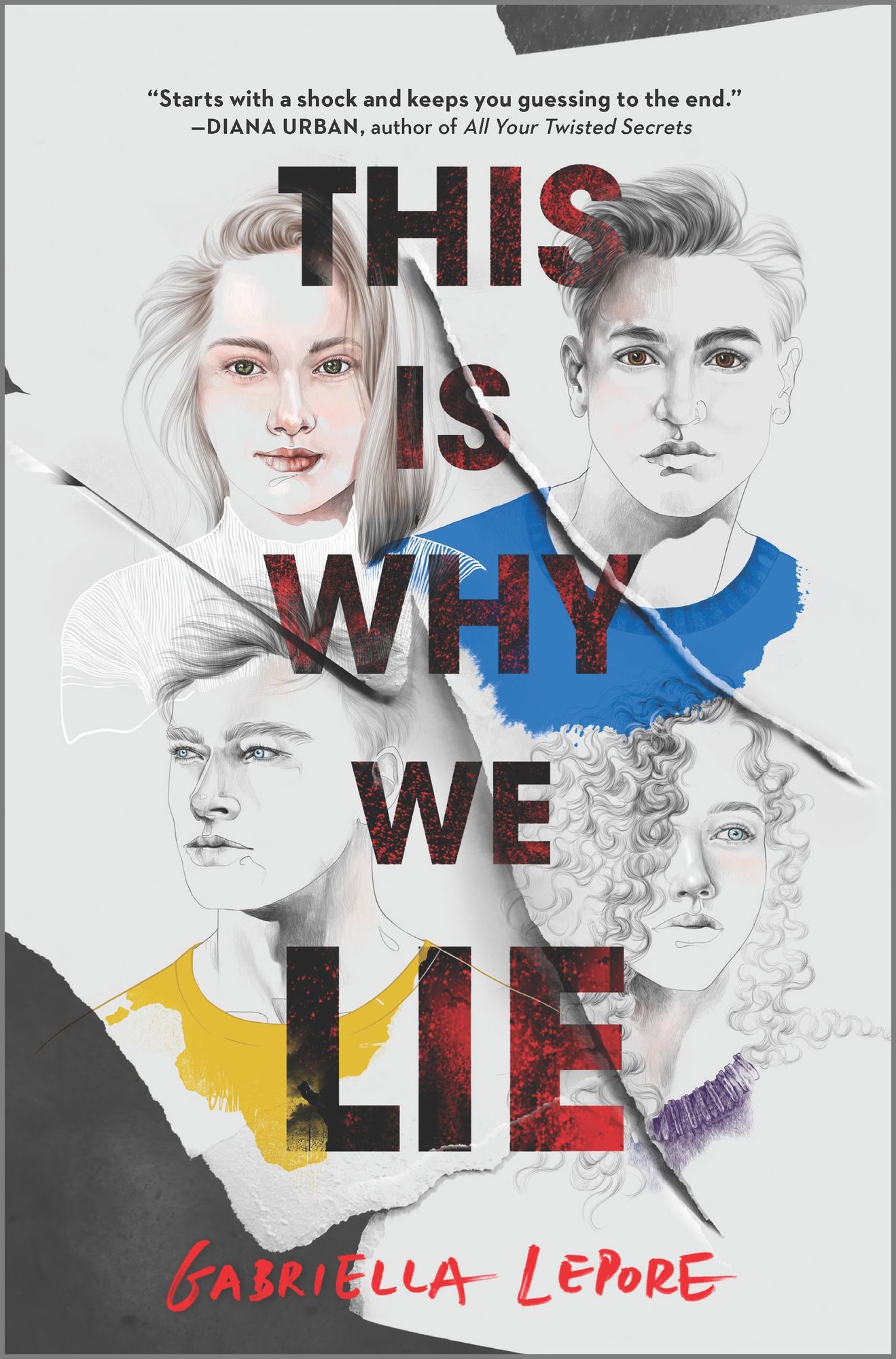 Everyone in Gardiners Bay has a secret.
When Jenna Dallas and Adam Cole find Colleen O'Dell's body floating off the shore of their coastal town, the community of Gardiners Bay is shaken. But even more shocking is the fact that her drowning was no accident.
Once Jenna's best friend becomes a key suspect, Jenna starts to look for answers on her own. As she uncovers scandals inside Preston Prep School leading back to Rookwood reform school, she knows she needs Adam on her side.
As a student at Rookwood, Adam is used to getting judgmental looks, but now his friends are being investigated by the police. Adam will do whatever he can to keep them safe, even if that means trusting Jenna.
As lies unravel, the truth starts to blur. Only one thing is certain: somebody must take the fall.
Available September 21:
Amazon | Barnes & Noble | Google Play | Kobo | Apple Books | Indiebound | Indigo | Audible | Goodreads
City on Fire by Don Winslow
From the #1 internationally bestselling author of the Cartel Trilogy (The Power of the Dog, The Cartel, and The Border), The Force, and Broken comes the first novel in an epic new triad.
"One of America's greatest storytellers." – Stephen King
Two criminal empires together control all of New England.
Until a beautiful modern-day Helen of Troy comes between the Irish and the Italians, launching a war that will see them kill each other, destroy an alliance, and set a city on fire.
Danny Ryan yearns for a more "legit" life and a place in the sun. But as the bloody conflict stacks body on body and brother turns against brother, Danny has to rise above himself. To save the friends he loves like family and the family he has sworn to protect, he becomes a leader, a ruthless strategist, and a master of a treacherous game in which the winners live and the losers die.
From the gritty streets of Providence to the glittering screens of Hollywood to the golden casinos of Las Vegas, Danny Ryan will forge a dynasty.
Exploring the classic themes of loyalty, betrayal, and honor, City on Fire is a contemporary Iliad, a saga that spans generations—a towering achievement of storytelling genius from Don Winslow, "America's greatest living crime writer" (Jon Land, Providence Journal).
Available September 21:
Amazon | Barnes & Noble | Google Play | Kobo | Apple Books | Indiebound | Indigo | Audible | Goodreads
Vanderbilt: The Rise and Fall of an American Dynasty by Anderson Cooper and Katherine Howe
New York Times bestselling author and journalist Anderson Cooper teams with New York Times bestselling historian and novelist Katherine Howe to chronicle the rise and fall of a legendary American dynasty—his mother's family, the Vanderbilts.
When eleven-year-old Cornelius Vanderbilt began to work on his father's small boat ferrying supplies in New York Harbor at the beginning of the nineteenth century, no one could have imagined that one day he would, through ruthlessness, cunning, and a pathological desire for money, build two empires—one in shipping and another in railroads—that would make him the richest man in America. His staggering fortune was fought over by his heirs after his death in 1877, sowing familial discord that would never fully heal. Though his son Billy doubled the money left by "the Commodore," subsequent generations competed to find new and ever more extraordinary ways of spending it. By 2018, when the last Vanderbilt was forced out of The Breakers—the seventy-room summer estate in Newport, Rhode Island, that Cornelius's grandson and namesake had built—the family would have been unrecognizable to the tycoon who started it all.
Now, the Commodore's great-great-great-grandson Anderson Cooper, joins with historian Katherine Howe to explore the story of his legendary family and their outsized influence. Cooper and Howe breathe life into the ancestors who built the family's empire, basked in the Commodore's wealth, hosted lavish galas, and became synonymous with unfettered American capitalism and high society. Moving from the hardscrabble wharves of old Manhattan to the lavish drawing rooms of Gilded Age Fifth Avenue, from the ornate summer palaces of Newport to the courts of Europe, and all the way to modern-day New York, Cooper and Howe wryly recount the triumphs and tragedies of an American dynasty unlike any other.
Written with a unique insider's viewpoint, this is a rollicking, quintessentially American history as remarkable as the family it so vividly captures.
Available September 21:
Amazon | Barnes & Noble | Google Play | Kobo | Apple Books | Indiebound | Indigo | Audible | Goodreads
When Ghosts Come Home by Wiley Cash
The eagerly awaited novel from the New York Times bestselling author of A Land More Kind Than Home, a tender and haunting story of a father and daughter, crime and forgiveness, race and memory
When the roar of a low-flying plane awakens him in the middle of the night, Sheriff Winston Barnes knows something strange is happening at the nearby airfield on the coast of North Carolina. But nothing can prepare him for what he finds: a large airplane has crash-landed and is now sitting sideways on the runway, and there are no signs of a pilot or cargo. When the body of a local man is discovered—shot dead and lying on the grass near the crash site—Winston begins a murder investigation that will change the course of his life and the fate of the community that he has sworn to protect.
Everyone is a suspect, including the dead man. As rumors and accusations fly, long-simmering racial tensions explode overnight, and Winston, whose own tragic past has followed him like a ghost, must do his duty while facing the painful repercussions of old decisions. Winston also knows that his days as sheriff may be numbered. He's up for re-election against a corrupt and well-connected challenger, and his deputies are choosing sides. As if these events weren't troubling enough, he must finally confront his daughter Colleen, who has come home grieving a shattering loss she cannot fully articulate.
As the suspense builds and this compelling mystery unfolds, Wiley Cash delves deep into the hearts of these richly drawn, achingly sympathetic characters to reveal the nobility of an ordinary man struggling amidst terrifying, extraordinary circumstances.
Available September 21:
Amazon | Barnes & Noble | Google Play | Kobo | Apple Books | Indiebound | Indigo | Audible | Goodreads
The Matzah Ball by Jean Meltzer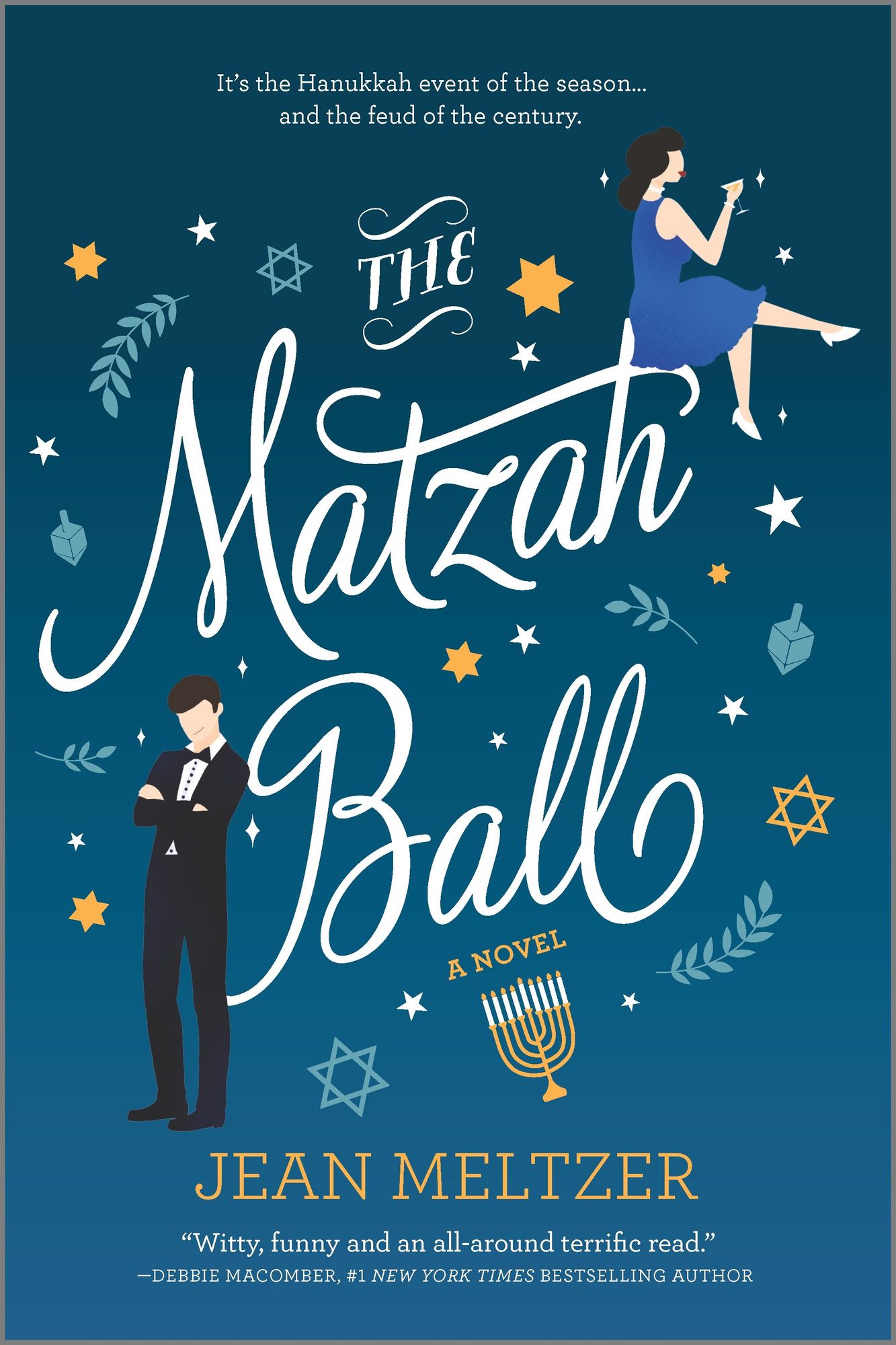 "The Matzah Ball had me laughing out loud…an all-around terrific read."—Debbie Macomber, #1 New York Times bestselling author

Oy! to the world
Rachel Rubenstein-Goldblatt is a nice Jewish girl with a shameful secret: she loves Christmas. For a decade she's hidden her career as a Christmas romance novelist from her family. Her talent has made her a bestseller even as her chronic illness has always kept the kind of love she writes about out of reach.
But when her diversity-conscious publisher insists she write a Hanukkah romance, her well of inspiration suddenly runs dry. Hanukkah's not magical. It's not merry. It's not Christmas. Desperate not to lose her contract, Rachel's determined to find her muse at the Matzah Ball, a Jewish music celebration on the last night of Hanukkah, even if it means working with her summer camp archenemy—Jacob Greenberg.
Though Rachel and Jacob haven't seen each other since they were kids, their grudge still glows brighter than a menorah. But as they spend more time together, Rachel finds herself drawn to Hanukkah—and Jacob—in a way she never expected. Maybe this holiday of lights will be the spark she needed to set her heart ablaze.
"A luminous celebration of all types of love, threaded with the message that everyone is worthy of it."—Rachel Lynn Solomon, author of The Ex Talk
Available September 28:
Amazon | Barnes & Noble | Google Play | Kobo | Apple Books | Indiebound | Indigo | Audible | Goodreads
The Christmas Wedding Guest by Susan Mallery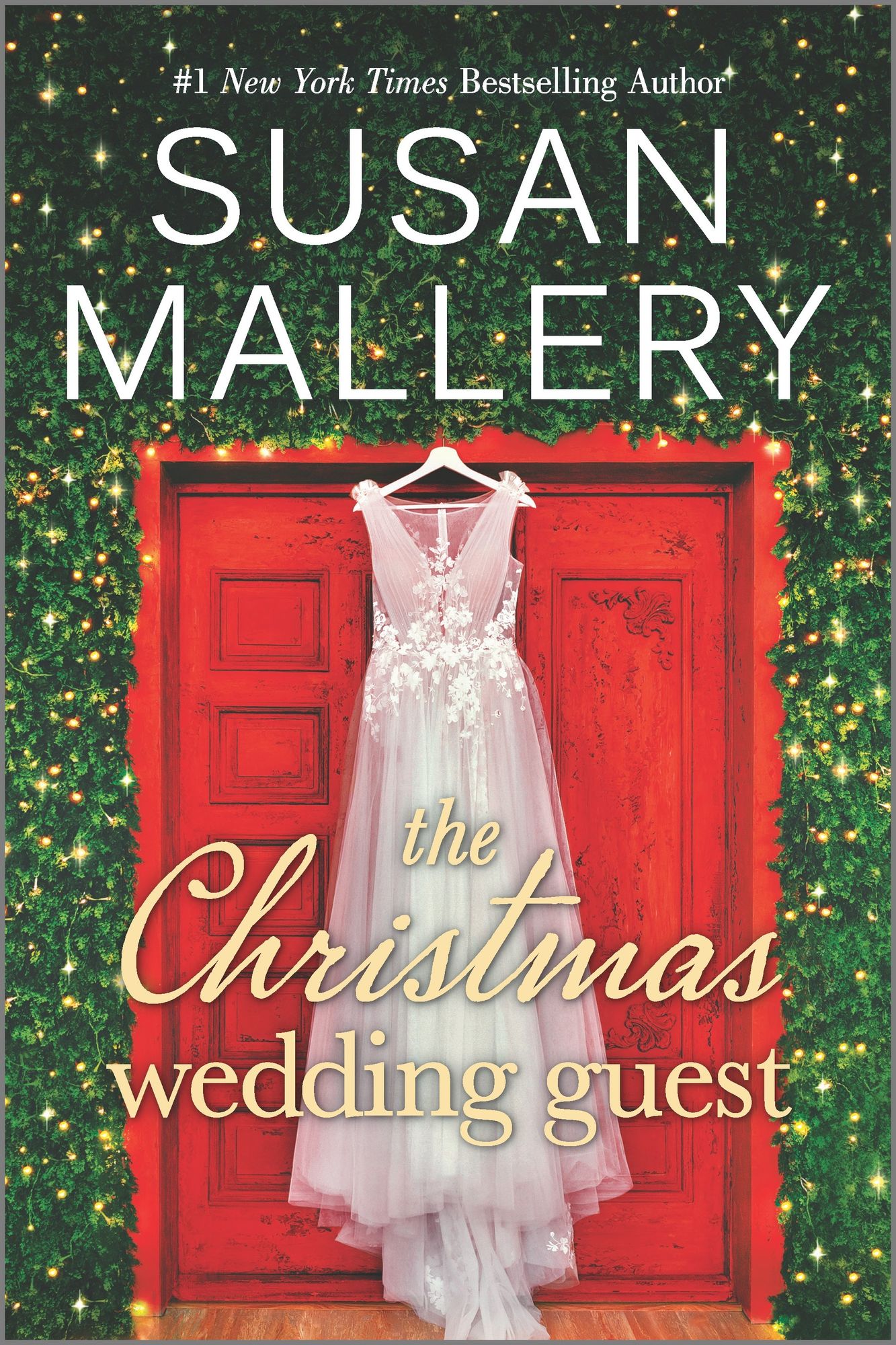 Susan Mallery, author of the Fool's Gold romances, cheerfully invites you to Wishing Tree, where Christmas comes to life…
The Somerville sisters believe in love, but they've lost faith it will happen for them. Reggie hasn't been home since the end of the world's shortest engagement. When her parents decide to renew their vows, she buffs up her twinkle to help with the Christmas wedding. Unexpectedly, Toby, her first love, is back too, and the spark between them shines as brightly as ever. In the spirit of the season, will they let go of past hurts and greet the New Year together?
Done waiting for the one, Dena is pregnant and on her own—on purpose. But then a gorgeous, sad-eyed songwriter checks into a room at her inn. Micah, unable to write since he lost his wife, finds inspiration in Dena's determination to be a mom. One snowflake-speckled kiss and he's a goner. But Dena is afraid to believe that a rock star could fall for a cookie-cutter small-town girl like her.
As the Christmas wedding draws closer, these two sisters just might unwrap the most treasured gift of all—love.
Available September 28:
Amazon | Barnes & Noble | Google Play | Kobo | Apple Books | Indiebound | Indigo | Audible | Goodreads
Meet Me in London by Georgia Toffolo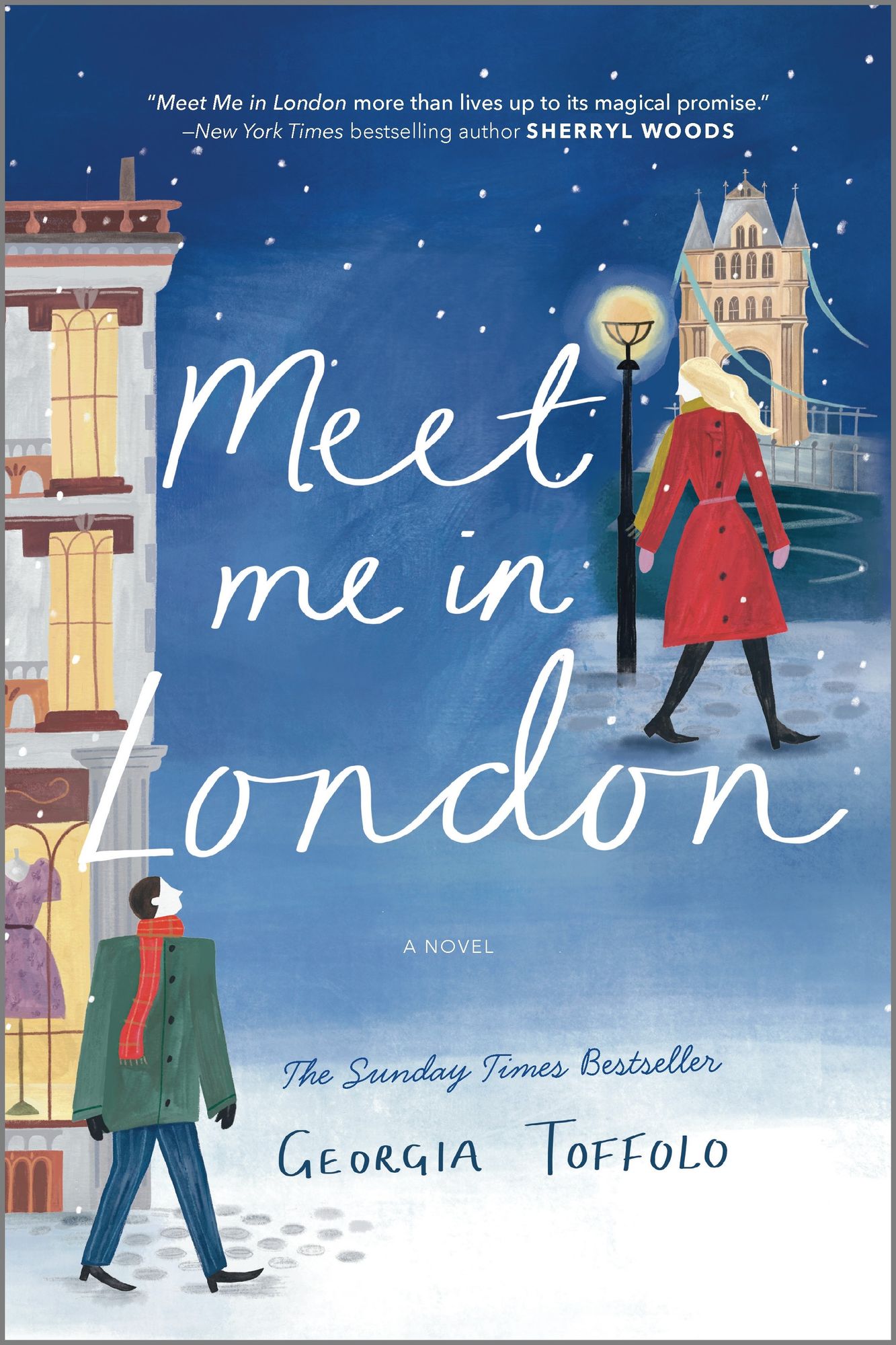 Fans of Josie Silver's One Day in December and Christina Lauren's In a Holidaze will adore watching Victoria and Oliver's pretend engagement dissolve as their very real chemistry threatens to upend all their carefully laid-out secrets. Set against the most charming London backdrop, Meet Me in London is an irrisistable seasonal treat!
What do you do when your fake engagement starts to feel too real…
Aspiring clothes designer Victoria Scott spends her days working in a bar in Chelsea and her evenings designing vintage clothes, dreaming of one day opening her own boutique. But these aspirations are under threat from the new department store opening at the end of her road. She needs a Christmas miracle, but one is not forthcoming.
Oliver Russell's Christmas is not looking very festive right now. His family's new London department store opening is behind schedule, and on top of that his interfering, if well-meaning, mother is pressing him to introduce his girlfriend to her over the holidays—a girlfriend who does not exist. He needs a diversion…something to keep his mother from meddling while he focuses on the business.
When Oliver meets Victoria, he offers a proposition: pretend to be his girlfriend at the opening of his store and he will provide an opportunity for Victoria to showcase her designs. But what starts as a business arrangement soon becomes something more tempting as the fake relationship starts to feel very real. But when secrets in Victoria's past are exposed, will Oliver walk away, or will they both follow their hearts and find what neither knew they were looking for…?
"An ideal Christmas escape!"—Laura Jane Williams, Bestselling author of Our Stop
Available September 28:
Amazon | Barnes & Noble | Google Play | Kobo | Apple Books | Indiebound | Indigo | Audible | Goodreads
Keep Me Warm at Christmas by Brenda Novak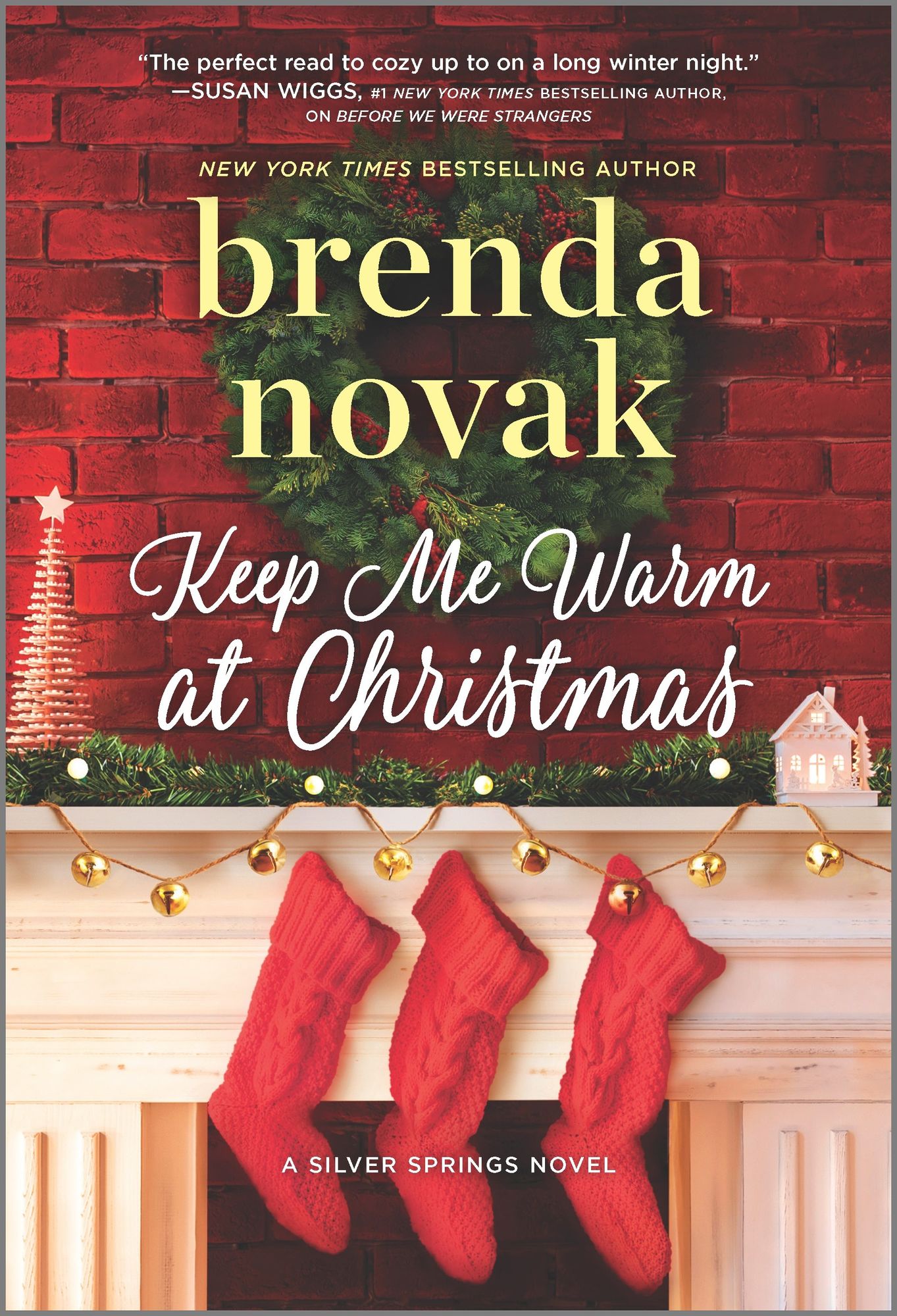 Maybe this Christmas can thaw his frozen heart—and heal hers.
Hollywood starlet Tia Beckett knows one moment can change your life. Her career had been on the fast track before a near-fatal accident left her with a debilitating facial scar. Certain her A-lister dreams are over, she agrees to house-sit at her producer's secluded estate in Silver Springs. It's the escape from the limelight Tia's been craving, until she discovers she's not the only houseguest for the holidays. And her handsome new roomie is impossible to ignore.
Artist Seth Turner has good reason to keep his distance. Losing his wife after only a few years of marriage has left a deep scar, even if he is still happy to spend a semester teaching art classes at the New Horizons Boys Ranch for troubled teens. Despite nursing her own wounds, Tia finds her curiosity piqued by enigmatic Seth, whom she recognizes as something of a kindred soul. Maybe spending Christmas together could be another game changer for both of them—this time, for good.
Available September 28:
Amazon | Barnes & Noble | Google Play | Kobo | Apple Books | Indiebound | Indigo | Audible | Goodreads
A Little Christmas Spirit by Sheila Roberts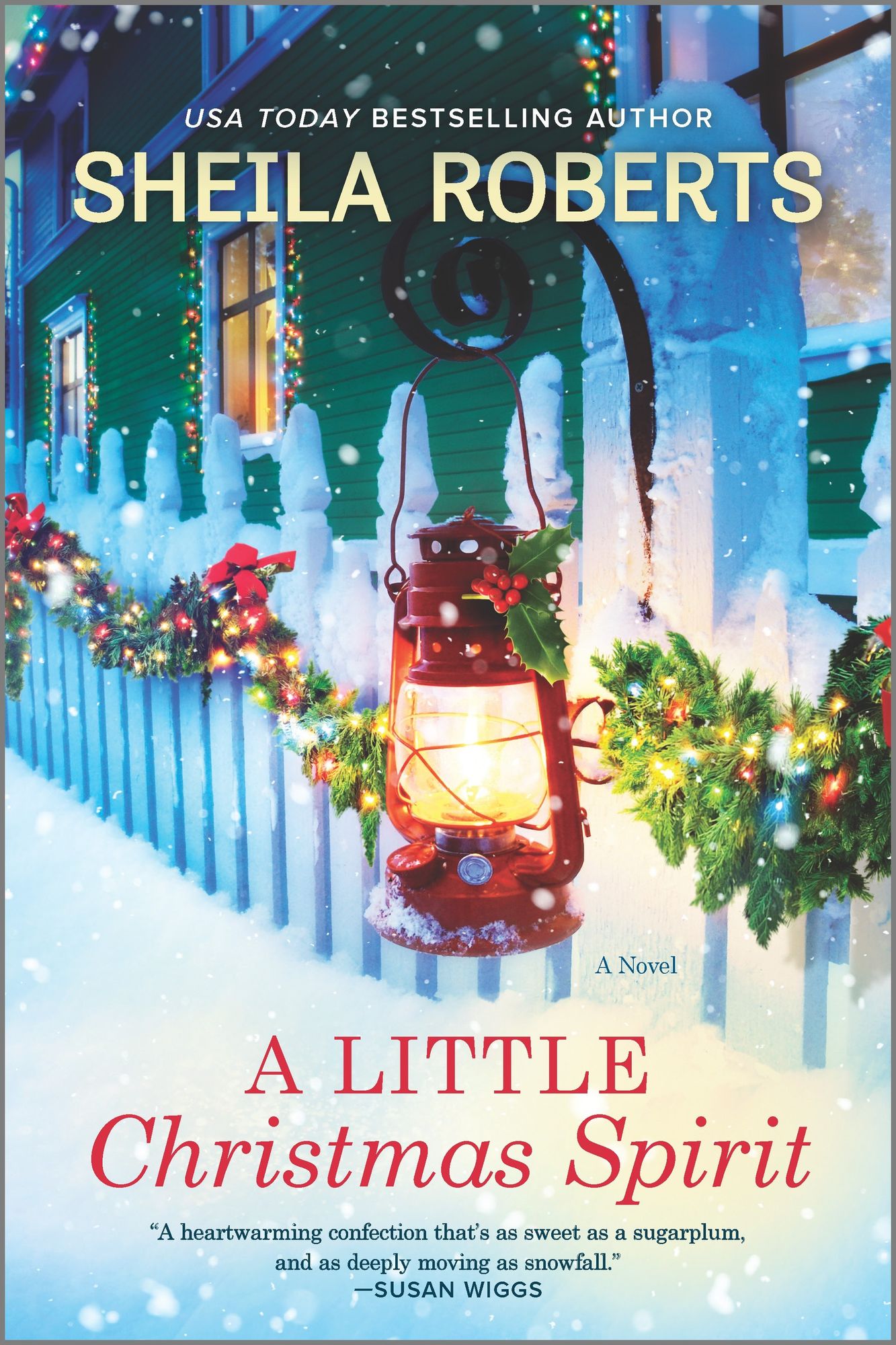 The best Christmas gifts—family, friendship and second chances—are all waiting to be unwrapped in this sparkling new novel from USA TODAY bestselling author Sheila Roberts.

Single mom Lexie Bell hopes to make this first Christmas in their new home special for her six-year-old son, Brock. Festive lights and homemade fudge, check. Friendly neighbors? Uh, no. The reclusive widower next door is more grinchy than nice. But maybe he just needs a reminder of what matters most. At least sharing some holiday cheer with him will distract her from her own lack of romance…
Stanley Mann lost his Christmas spirit when he lost his wife and he sees no point in looking for it. Until she shows up in his dreams and informs him it's time to ditch his scroogey attitude. Stanley digs in his heels, but she's determined to haunt him until he wakes up and rediscovers the joys of the season. He can start by being a little more neighborly to the single mom next door. In spite of his protests, he's soon making snowmen and decorating Christmas trees. How will it all end?
Merrily, of course. A certain Christmas ghost is going to make sure of that!
Available September 28:
Amazon | Barnes & Noble | Google Play | Kobo | Apple Books | Indiebound | Indigo | Audible | Goodreads
Black Girls Must Die Exhausted by Jayne Allen
The first novel in a captivating three-book series about modern womanhood, in which a young Black woman must rely on courage, laughter, and love—and the support of her two longtime friends—to overcome an unexpected setback that threatens the most precious thing she's ever wanted.
Tabitha Walker is a black woman with a plan to "have it all." At 33 years old, the checklist for the life of her dreams is well underway. Education? Check. Good job? Check. Down payment for a nice house? Check. Dating marriage material? Check, check, and check. With a coveted position as a local news reporter, a "paper-perfect" boyfriend, and even a standing Saturday morning appointment with a reliable hairstylist, everything seems to be falling into place.
Then Tabby receives an unexpected diagnosis that brings her picture-perfect life crashing down, jeopardizing the keystone she took for granted: having children. With her dreams at risk of falling through the cracks of her checklist, suddenly she is faced with an impossible choice between her career, her dream home, and a family of her own.
With the help of her best friends, the irreverent and headstrong Laila and Alexis, the mom jeans-wearing former "Sexy Lexi," and the generational wisdom of her grandmother and the nonagenarian firebrand Ms. Gretchen, Tabby explores the reaches of modern medicine and tests the limits of her relationships, hoping to salvage the future she always dreamed of. But the fight is all consuming, demanding a steep price that forces an honest reckoning for nearly everyone in her life. As Tabby soon learns, her grandmother's age-old adage just might still be true: Black girls must die exhausted.
Available September 28:
Amazon | Barnes & Noble | Google Play | Kobo | Apple Books | Indiebound | Indigo | Audible | Goodreads
Cloud Cuckoo Land by Anthony Doerr
From the Pulitzer Prize–winning author of All the Light We Cannot See, perhaps the most bestselling and beloved literary fiction of our time, comes the highly anticipated Cloud Cuckoo Land.
Set in Constantinople in the fifteenth century, in a small town in present-day Idaho, and on an interstellar ship decades from now, Anthony Doerr's gorgeous third novel is a triumph of imagination and compassion, a soaring story about children on the cusp of adulthood in worlds in peril, who find resilience, hope—and a book. In Cloud Cuckoo Land, Doerr has created a magnificent tapestry of times and places that reflects our vast interconnectedness—with other species, with each other, with those who lived before us, and with those who will be here after we're gone.
Thirteen-year-old Anna, an orphan, lives inside the formidable walls of Constantinople in a house of women who make their living embroidering the robes of priests. Restless, insatiably curious, Anna learns to read, and in this ancient city, famous for its libraries, she finds a book, the story of Aethon, who longs to be turned into a bird so that he can fly to a utopian paradise in the sky. This she reads to her ailing sister as the walls of the only place she has known are bombarded in the great siege of Constantinople. Outside the walls is Omeir, a village boy, miles from home, conscripted with his beloved oxen into the invading army. His path and Anna's will cross.
Five hundred years later, in a library in Idaho, octogenarian Zeno, who learned Greek as a prisoner of war, rehearses five children in a play adaptation of Aethon's story, preserved against all odds through centuries. Tucked among the library shelves is a bomb, planted by a troubled, idealistic teenager, Seymour. This is another siege. And in a not-so-distant future, on the interstellar ship Argos, Konstance is alone in a vault, copying on scraps of sacking the story of Aethon, told to her by her father. She has never set foot on our planet.
Like Marie-Laure and Werner in All the Light We Cannot See, Anna, Omeir, Seymour, Zeno, and Konstance are dreamers and outsiders who find resourcefulness and hope in the midst of gravest danger. Their lives are gloriously intertwined. Doerr's dazzling imagination transports us to worlds so dramatic and immersive that we forget, for a time, our own. Dedicated to "the librarians then, now, and in the years to come," Cloud Cuckoo Land is a beautiful and redemptive novel about stewardship—of the book, of the Earth, of the human heart.
Available September 28:
Amazon | Barnes & Noble | Google Play | Kobo | Apple Books | Indiebound | Indigo | Audible | Goodreads
The Wish by Nicholas Sparks
From the author of The Longest Ride and The Return comes a novel about the enduring legacy of first love, and the decisions that haunt us forever.

1996 was the year that changed everything for Maggie Dawes. Sent away at sixteen to live with an aunt she barely knew in Ocracoke, a remote village on North Carolina's Outer Banks, she could think only of the friends and family she left behind . . . until she met Bryce Trickett, one of the few teenagers on the island. Handsome, genuine, and newly admitted to West Point, Bryce showed her how much there was to love about the wind-swept beach town—and introduced her to photography, a passion that would define the rest of her life.
By 2019, Maggie is a renowned travel photographer. She splits her time between running a successful gallery in New York and photographing remote locations around the world. But this year she is unexpectedly grounded over Christmas, struggling to come to terms with a sobering medical diagnosis. Increasingly dependent on a young assistant, she finds herself becoming close to him.
As they count down the last days of the season together, she begins to tell him the story of another Christmas, decades earlier—and the love that set her on a course she never could have imagined.
With travel photos and a special letter from the Author.
Available September 28:
Amazon | Barnes & Noble | Google Play | Kobo | Apple Books | Indiebound | Indigo | Audible | Goodreads
What are you looking forward to reading this month? Let us know in the comments below.