Having friends to talk books with is nothing short of amazing and that's why we've been known to convert a few non-reader friends into full-on book lovers. Want to "lit" up your inner circle? Here are a few books that will appeal to a variety of non-readers, including those looking for a quick read, a showstopper, or something to just make them feel nice and cozy.
The Lost Apothecary by Sarah Penner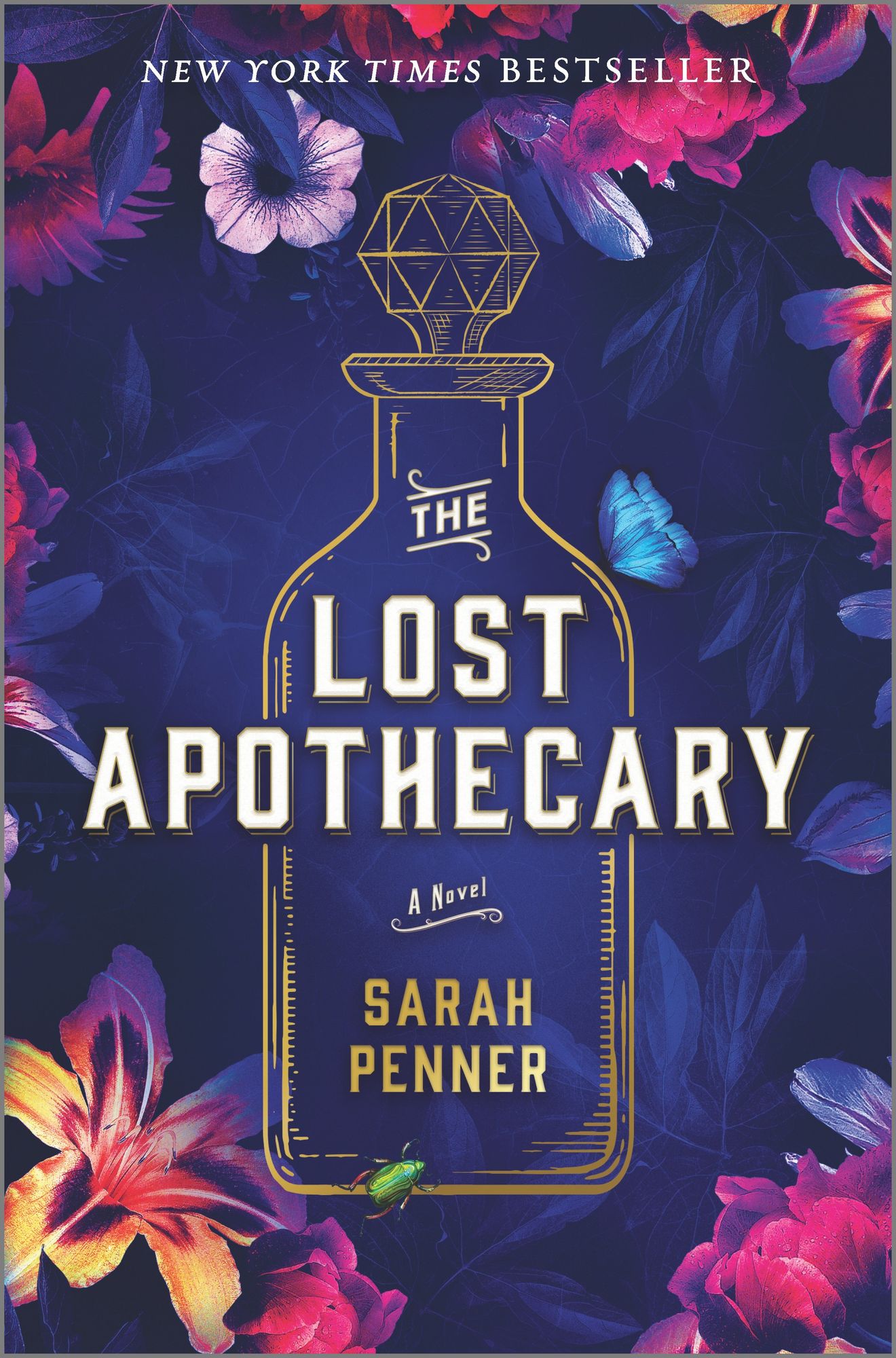 For friends who just need to read a great bestseller to be shown the magic of books
INSTANT NEW YORK TIMES BESTSELLER
Named Most Anticipated of 2021 by Newsweek, Good Housekeeping, Hello! magazine, Oprah.com, Bustle, Popsugar, Betches, Sweet July, and GoodReads!
"A bold, edgy, accomplished debut!" —Kate Quinn, New York Times bestselling author of The Alice Network and The Huntress
A forgotten history. A secret network of women. A legacy of poison and revenge. Welcome to The Lost Apothecary…
Hidden in the depths of eighteenth-century London, a secret apothecary shop caters to an unusual kind of clientele. Women across the city whisper of a mysterious figure named Nella who sells well-disguised poisons to use against the oppressive men in their lives. But the apothecary's fate is jeopardized when her newest patron, a precocious twelve-year-old, makes a fatal mistake, sparking a string of consequences that echo through the centuries.
Meanwhile in present-day London, aspiring historian Caroline Parcewell spends her tenth wedding anniversary alone, running from her own demons. When she stumbles upon a clue to the unsolved apothecary murders that haunted London two hundred years ago, her life collides with the apothecary's in a stunning twist of fate—and not everyone will survive.
With crackling suspense, unforgettable characters and searing insight, The Lost Apothecary is a subversive and intoxicating debut novel of secrets, vengeance and the remarkable ways women can save each other despite the barrier of time.
Available at:
Amazon | Barnes & Noble | Google Play | Kobo | Apple Books | Indiebound | Indigo | Audible | Goodreads
The One by John Marrs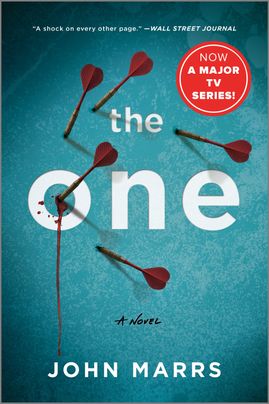 For friends who love watching scary shows and movies (hello, The One Netflix watchers)
Now on Netflix!

The USA Today bestseller
"A shock on every other page." —Wall Street Journal
How far would you go to find The One?
A simple DNA test is all it takes. Just a quick mouth swab and soon you'll be matched with your perfect partner—the one you're genetically made for.
That's the promise made by Match Your DNA. A decade ago, the company announced that they had found the gene that pairs each of us with our soul mate. Since then, millions of people around the world have been matched. But the discovery has its downsides: test results have led to the breakup of countless relationships and upended the traditional ideas of dating, romance and love.
Now five very different people have received the notification that they've been "Matched." They're each about to meet their one true love. But "happily ever after" isn't guaranteed for everyone. Because even soul mates have secrets. And some are more shocking than others…
A word-of-mouth hit in the United Kingdom, The One is a fascinating novel that shows how even the simplest discoveries can have complicated consequences.
Available at:
Amazon | Barnes & Noble | Google Play | Kobo | Apple Books | Indiebound | Indigo | Audible | Goodreads
Virgin River by Robyn Carr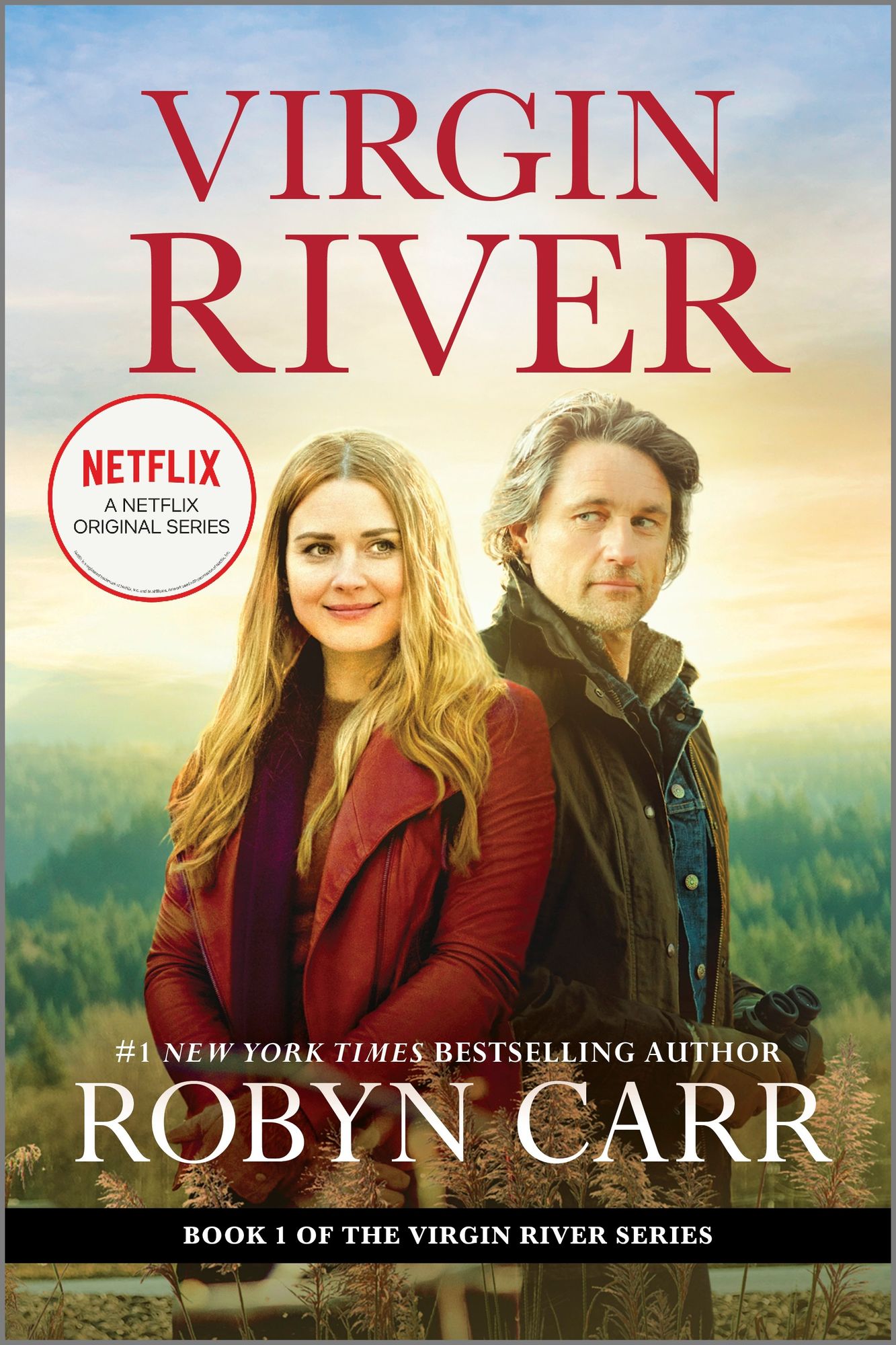 For friends who would benefit from a feel-good read (any may already be a fan of the Virgin River Netflix series)
"The Virgin River books are so compelling—I connected instantly with the characters and just wanted more and more and more." —#1 New York Times bestselling author Debbie Macomber
Welcome back to Virgin River with the book that inspired the hit Netflix series…
Wanted: Midwife/nurse practitioner in Virgin River, population six hundred. Make a difference against a backdrop of towering California redwoods and crystal clear rivers. Rent-free cabin included.
When the recently widowed Melinda Monroe sees this ad, she quickly decides that the remote mountain town of Virgin River might be the perfect place to escape her heartache and to reenergize the nursing career she loves. But her high hopes are dashed within an hour of arriving—the cabin is a dump, the roads are treacherous and the local doctor wants nothing to do with her. Realizing she's made a huge mistake, Mel decides to leave town the following morning.
But a tiny baby abandoned on a front porch changes her plans…and former marine Jack Sheridan cements them into place.
Available at:
Amazon | Barnes & Noble | Google Play | Kobo | Apple Books | Indiebound | Indigo | Audible | Goodreads
The Great Goddamn Glorious of It All by Josh Ritter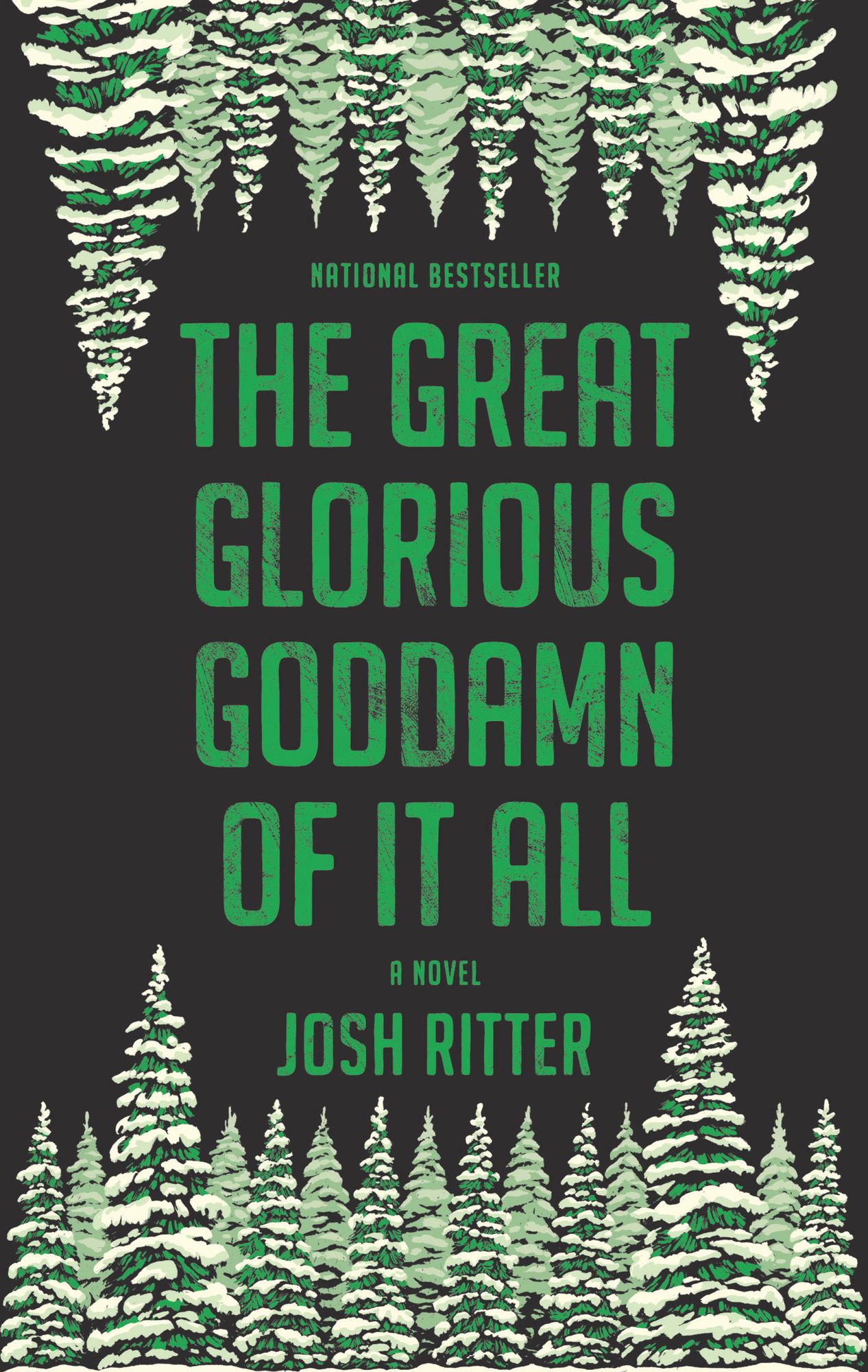 For friends who have a lot of interests (like music!) and haven't given reading a go in a while
From singer-songwriter Josh Ritter, a lyrical, sweeping novel about a young boy's coming-of-age during the last days of the lumberjacks.
In the tiny timber town of Cordelia, Idaho, ninety-nine year old Weldon Applegate recounts his life in all its glory, filled with tall tales writ large with murder, mayhem, avalanches and bootlegging. It's the story of dark pine forests brewing with ancient magic, and Weldon's struggle as a boy to keep his father's inherited timber claim, the Lost Lot, from the ravenous clutches of Linden Laughlin.
Ever since young Weldon stepped foot in the deep Cordelia woods as a child, he dreamed of joining the rowdy ranks of his ancestors in their epic axe-swinging adventures. Local legend says their family line boasts some of the greatest lumberjacks to ever roam the American West, but at the beginning of the twentieth century, the jacks are dying out, and it's up to Weldon to defend his family legacy.
Braided with haunting saloon tunes and just the right dose of magic, The Great Glorious Goddamn of It All is a novel bursting with heart, humor and an utterly transporting adventure that is sure to sweep you away into the beauty of the tall snowy mountain timber.
Available at:
Amazon | Barnes & Noble | Google Play | Kobo | Apple Books | Indiebound | Indigo | Audible | Goodreads
Honey Girl by Morgan Rogers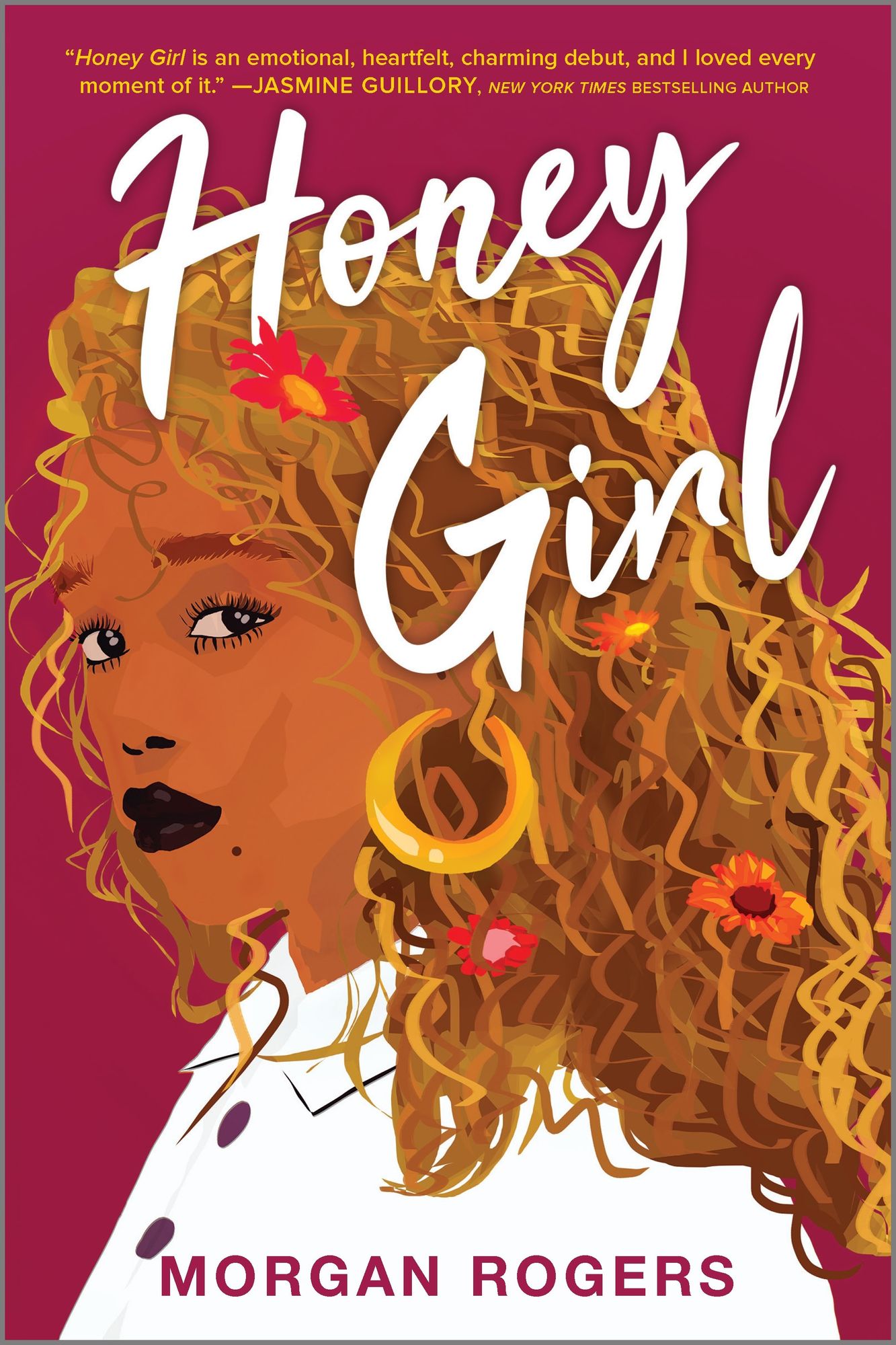 For friends who are feeling a little lost or unmotivated and would love a quick read
Named Most Anticipated of 2021 by Oprah Magazine * Marie Claire * Ms. Magazine * E! * Parade Magazine * Buzzfeed * Cosmo * The Rumpus * GoodReads * Autostraddle * Brit & Co * Refinery29 * Betches * BookRiot and others!
"HONEY GIRL is an emotional, heartfelt, charming debut, and I loved every moment of it."— Jasmine Guillory, New York Times bestselling author of The Proposal
When becoming an adult means learning to love yourself first.
With her newly completed PhD in astronomy in hand, twenty-eight-year-old Grace Porter goes on a girls' trip to Vegas to celebrate. She's a straight A, work-through-the-summer certified high achiever. She is not the kind of person who goes to Vegas and gets drunkenly married to a woman whose name she doesn't know…until she does exactly that.
This one moment of departure from her stern ex-military father's plans for her life has Grace wondering why she doesn't feel more fulfilled from completing her degree. Staggering under the weight of her parent's expectations, a struggling job market and feelings of burnout, Grace flees her home in Portland for a summer in New York with the wife she barely knows.
In New York, she's able to ignore all the constant questions about her future plans and falls hard for her creative and beautiful wife, Yuki Yamamoto. But when reality comes crashing in, Grace must face what she's been running from all along—the fears that make us human, the family scars that need to heal and the longing for connection, especially when navigating the messiness of adulthood.
Available at:
Amazon | Barnes & Noble | Google Play | Kobo | Apple Books | Indiebound | Indigo | Audible | Goodreads
Never Saw Me Coming by Vera Kurian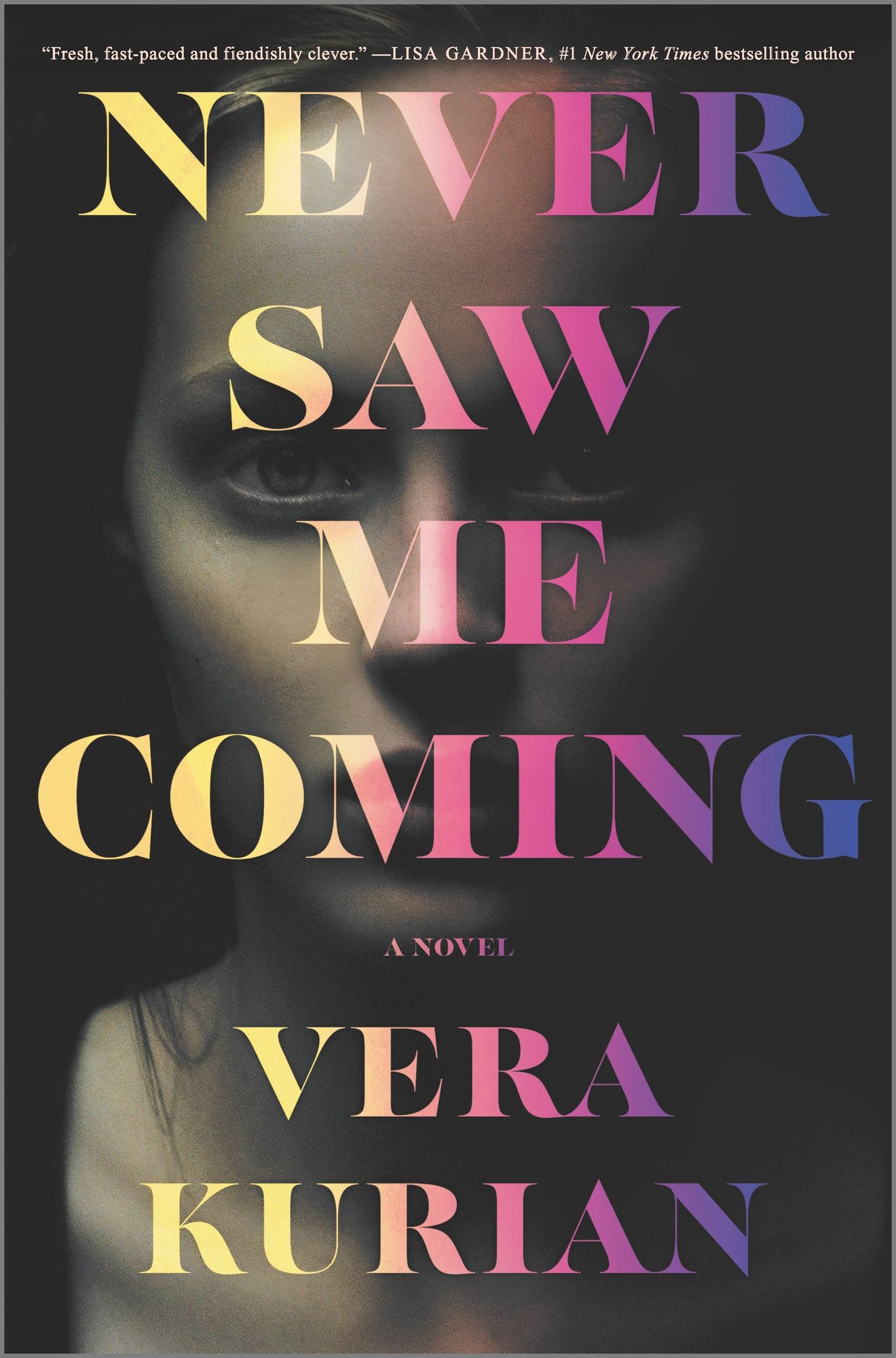 For friends who need a real attention-grabbing page-turner
"Fresh, fast-paced and fiendishly clever! If you love watching true crime and wonder about the psychopaths among us, this is the book for you!" — Lisa Gardner, #1 New York Times bestselling author

Never Saw Me Coming is a compulsive, voice-driven thriller by an exciting new talent in fiction that will keep you pinned to the page and rooting for a would-be killer.

You should never trust a psychopath. But what if you had no choice?
It would be easy to underestimate Chloe Sevre… She's a freshman honor student, a legging-wearing hot girl next door, who also happens to be a psychopath. She spends her time on yogalates, frat parties and plotting to kill Will Bachman, a childhood friend who grievously wronged her.
Chloe is one of seven students at her DC-based college who are part of an unusual clinical study of psychopaths—students like herself who lack empathy and can't comprehend emotions like fear or guilt. The study, led by a renowned psychologist, requires them to wear smart watches that track their moods and movements.
When one of the students in the study is found murdered in the psychology building, a dangerous game of cat and mouse begins, and Chloe goes from hunter to prey. As she races to identify the killer and put her own plan for revenge into action, she'll be forced to decide if she can trust any of her fellow psychopaths—and everybody knows you should never trust a psychopath.
Available at:
Amazon | Barnes & Noble | Google Play | Kobo | Apple Books | Indiebound | Indigo | Audible | Goodreads
I Left My Homework in the Hamptons by Blythe Grossberg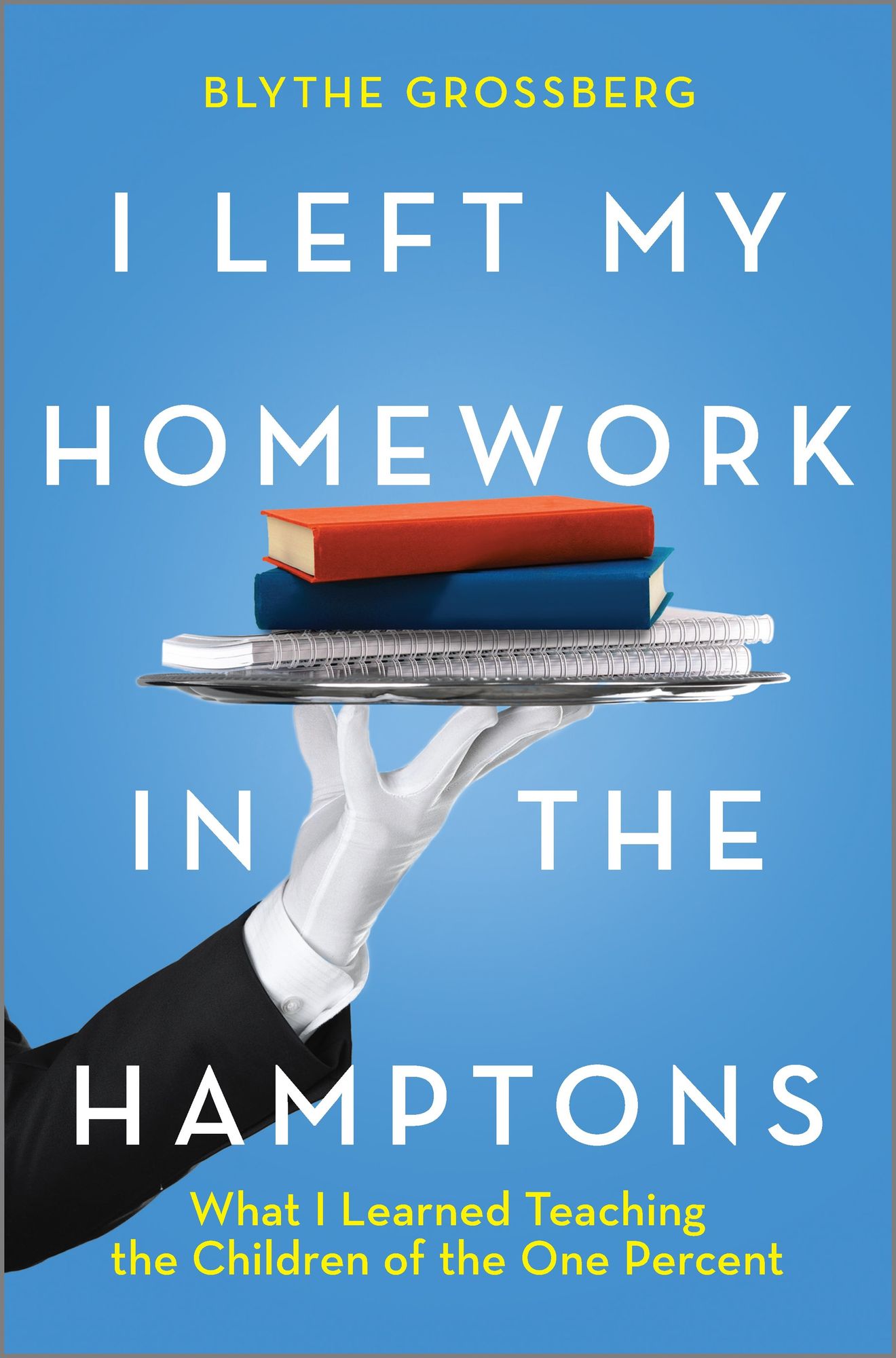 For friends who watch too many documentaries or too much reality TV
A captivating memoir about tutoring for Manhattan's elite, revealing how a life of extreme wealth both helps and harms the children of the one percent.
Ben orders daily room service while living in a five-star hotel. Olivia collects luxury brand sneakers worn by celebrities. Dakota jets off to Rome when she needs to avoid drama at school.
Welcome to the inner circle of New York's richest families, where academia is an obsession, wealth does nothing to soothe status anxiety and parents will try just about anything to gain a competitive edge in the college admissions rat race.
When Blythe Grossberg first started as a tutor and learning specialist, she had no idea what awaited her inside the high-end apartments of Fifth Avenue. Children are expected to be as efficient and driven as CEOs, starting their days with 5:00 a.m. squash practice and ending them with late-night tutoring sessions. Meanwhile, their powerful parents will do anything to secure one of the precious few spots at the Ivy Leagues, whatever the cost to them or their kids.
Through stories of the children she tutors that are both funny and shocking, Grossberg shows us the privileged world of America's wealthiest families and the systems in place that help them stay on top.
Available at:
Amazon | Barnes & Noble | Google Play | Kobo | Apple Books | Indiebound | Indigo | Audible | Goodreads
What book made you become a reader? Let us know in the comments below.