We're all about strong female reads here at BookClubbish! We love when women take control over their fictional or real lives and really defy what society expects from them.
Take these two examples. Inspired by the real Women's Air Raid Defense, Radar Girls shows us how female recruits forged a place in WWII history. Moving over to nonfiction, Women in White Coats highlights three Victorian women who broke down barriers and became the first female doctors.
Clearly Beyoncé was right when she said who runs the world (girls!) when it comes to these six reads.
Radar Girls by Sara Ackerman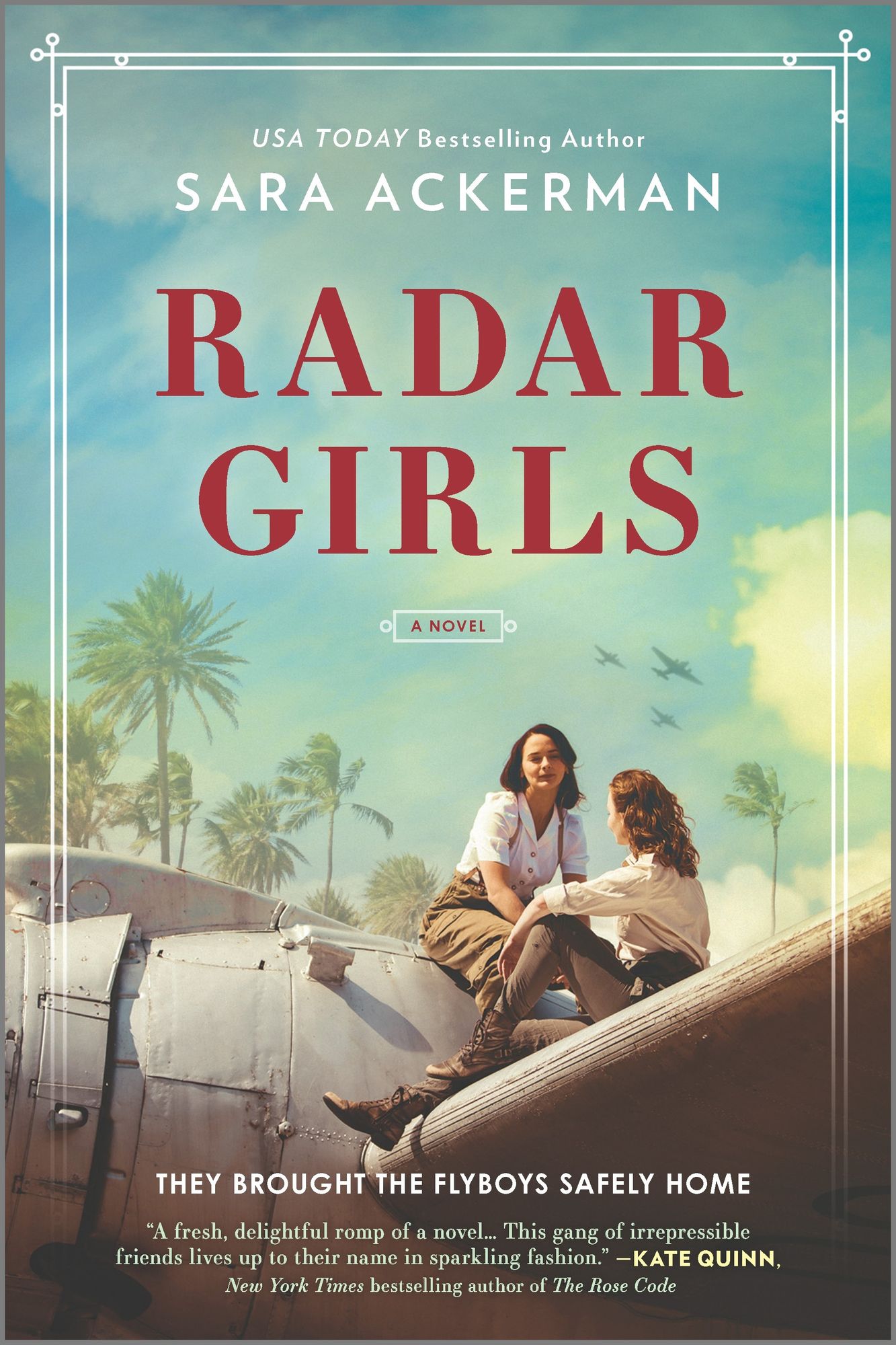 "A fresh, delightful romp of a novel… this gang of irrepressible friends lives up to their name in sparkling fashion."—Kate Quinn, New York Times bestselling author of The Rose Code
An extraordinary story inspired by the real Women's Air Raid Defense, where an unlikely recruit and her sisters-in-arms forge their place in WWII history.
Daisy Wilder prefers the company of horses to people, bare feet and salt water to high heels and society parties. Then, in the dizzying aftermath of the attack on Pearl Harbor, Daisy enlists in a top secret program, replacing male soldiers in a war zone for the first time. Under fear of imminent invasion, the WARDs guide pilots into blacked-out airstrips and track unidentified planes across Pacific skies.
But not everyone thinks the women are up to the job, and the new recruits must rise above their differences and work side by side despite the resistance and heartache they meet along the way. With America's future on the line, Daisy is determined to prove herself worthy. And with the man she's falling for out on the front lines, she cannot fail. From radar towers on remote mountaintops to flooded bomb shelters, she'll need her new team when the stakes are highest. Because the most important battles are fought—and won—together.
This inspiring and uplifting tale of pioneering, unsung heroines vividly transports the reader to wartime Hawaii, where one woman's call to duty leads her to find courage, strength and sisterhood.
Available at:
Amazon | Barnes & Noble | Google Play | Kobo | Apple Books | Indiebound | Indigo | Audible | Goodreads
The Lost Girls of Paris by Pam Jenoff
A New York Times Bestseller
"Fraught with danger, filled with mystery, and meticulously researched, The Lost Girls of Paris is a fascinating tale of the hidden women who helped to win the war." —Lisa Wingate, New York Times bestselling author of Before We Were Yours
From the author of the runaway bestseller The Orphan's Tale comes a remarkable story of friendship and courage centered around three women and a ring of female secret agents during World War II.
1946, Manhattan
One morning while passing through Grand Central Terminal on her way to work, Grace Healey finds an abandoned suitcase tucked beneath a bench. Unable to resist her own curiosity, Grace opens the suitcase, where she discovers a dozen photographs—each of a different woman. In a moment of impulse, Grace takes the photographs and quickly leaves the station.
Grace soon learns that the suitcase belonged to a woman named Eleanor Trigg, leader of a network of female secret agents who were deployed out of London during the war. Twelve of these women were sent to Occupied Europe as couriers and radio operators to aid the resistance, but they never returned home, their fates a mystery. Setting out to learn the truth behind the women in the photographs, Grace finds herself drawn to a young mother turned agent named Marie, whose daring mission overseas reveals a remarkable story of friendship, valor and betrayal.
Vividly rendered and inspired by true events, New York Times bestselling author Pam Jenoff shines a light on the incredible heroics of the brave women of the war and weaves a mesmerizing tale of courage, sisterhood and the great strength of women to survive in the hardest of circumstances.
Available at:
Amazon | Barnes & Noble | Google Play | Kobo | Apple Books | Indiebound | Indigo | Audible | Goodreads
Savage News by Jessica Yellin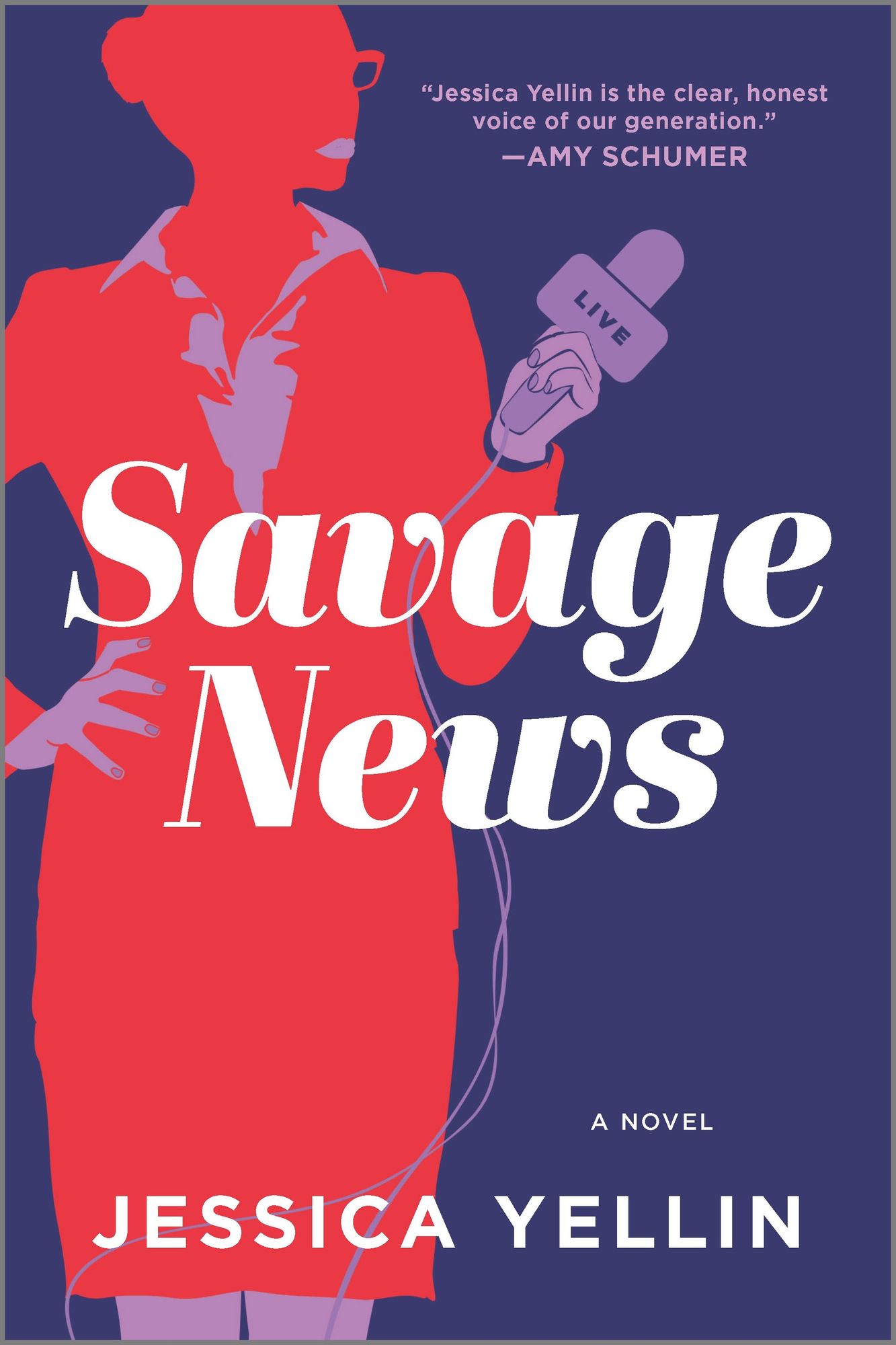 "Jessica Yellin is the clear honest voice of our generation."—Amy Schumer
Be noisy. Natalie Savage grew up hearing these words from her beloved father, who admired Walter Cronkite so much he named the family dog after him. Natalie—who spent her twenties missing out on life's benchmarks—finally sees her efforts pay off when she's assigned to cover the White House for her network, ATN. The problem? The position is only temporary, a test to see if she has what it takes. She has always relied on her grit, her principles and her news sense to gain success. But now her competition is a twenty-six-year-old spoiled frat boy who got his big television break by eating raw animal parts on a reality show.
Of course, he's winning.
Natalie, along with her scrappy production team, has to navigate ratings wars, workplace sexual harassment and an international political crisis in order to prove herself. But the closer she gets to achieving her dream job, the more she wonders if it is worth all the compromise.
Timely, funny and smart, this juicy debut is the perfect tonic for readers contending with today's politics and the #MeToo movement. Natalie Savage will be sure to join the ranks of our favorite fictional heroines as she figures out that having it all doesn't mean giving up everything she stands for.
Available at:
Amazon | Barnes & Noble | Google Play | Kobo | Apple Books | Indiebound | Indigo | Audible | Goodreads
Women in White Coats by Olivia Campbell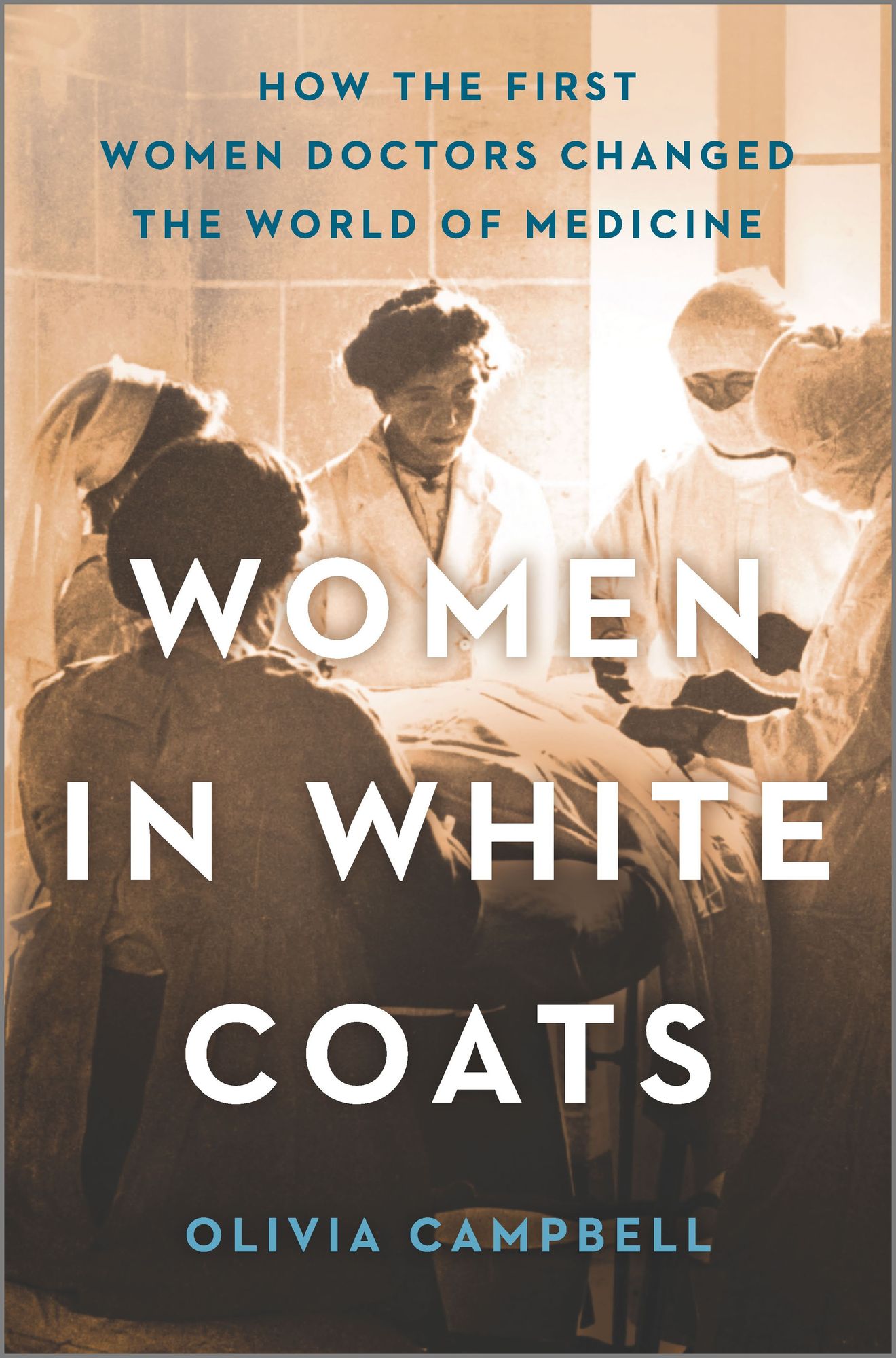 For fans of Hidden Figures and Radium Girls comes the remarkable story of three Victorian women who broke down barriers in the medical field to become the first women doctors, revolutionizing the way women receive health care.
In the early 1800s, women were dying in large numbers from treatable diseases because they avoided receiving medical care. Examinations performed by male doctors were often demeaning and even painful. In addition, women faced stigma from illness—a diagnosis could greatly limit their ability to find husbands, jobs or be received in polite society.
Motivated by personal loss and frustration over inadequate medical care, Elizabeth Blackwell, Elizabeth Garrett Anderson and Sophia Jex-Blake fought for a woman's place in the male-dominated medical field. For the first time ever, Women in White Coats tells the complete history of these three pioneering women who, despite countless obstacles, earned medical degrees and paved the way for other women to do the same. Though very different in personality and circumstance, together these women built women-run hospitals and teaching colleges—creating for the first time medical care for women by women.
With gripping storytelling based on extensive research and access to archival documents, Women in White Coats tells the courageous history these women made by becoming doctors, detailing the boundaries they broke of gender and science to reshape how we receive medical care today.
Available at:
Amazon | Barnes & Noble | Google Play | Kobo | Apple Books | Indiebound | Indigo | Audible | Goodreads
The Lady from the Black Lagoon by Mallory O'Meara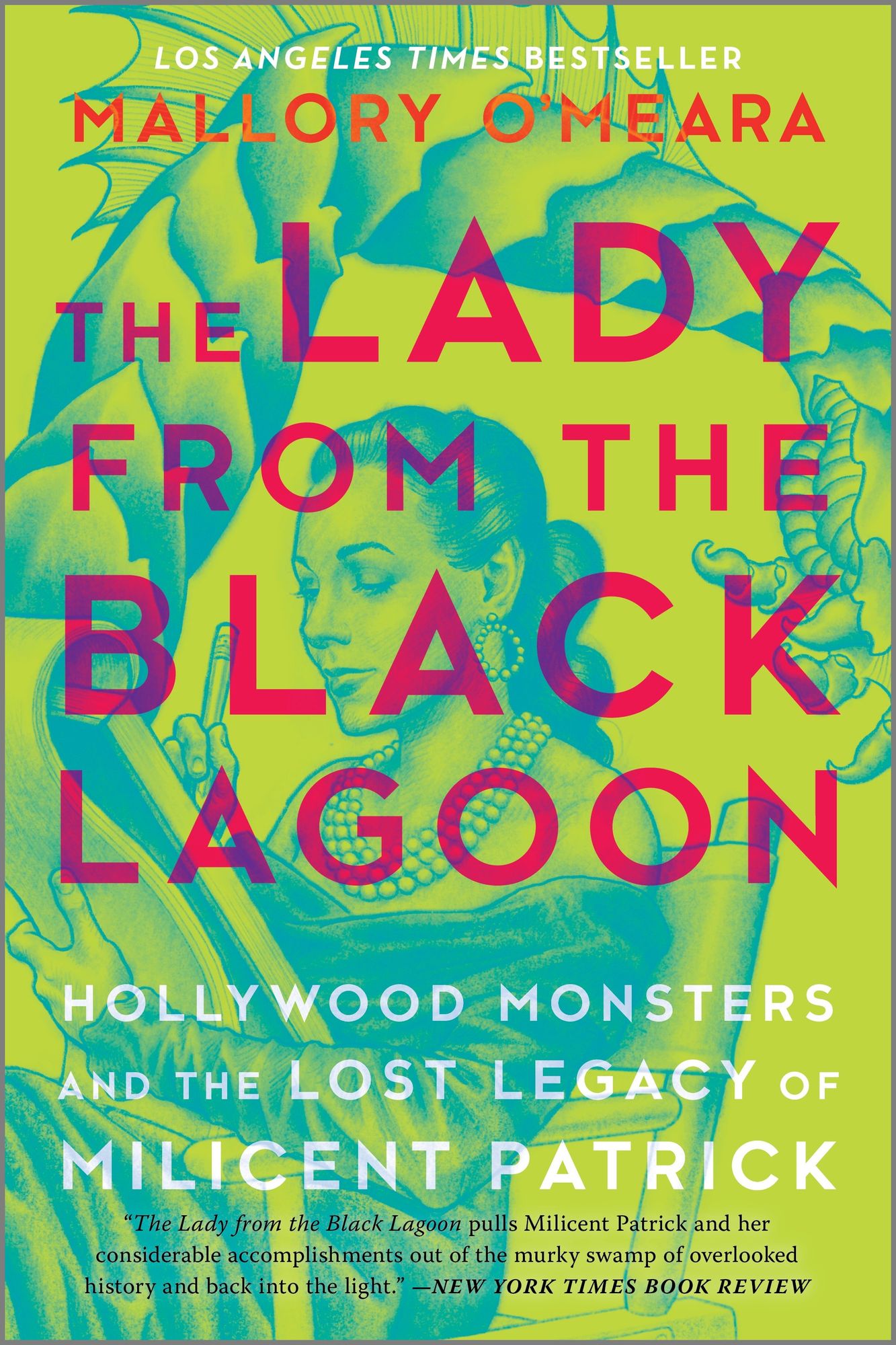 2019 SCIBA Book Award Winner for Biography
The Lady from the Black Lagoon uncovers the life and work of Milicent Patrick—one of Disney's first female animators and the only woman in history to create one of Hollywood's classic movie monsters
As a teenager, Mallory O'Meara was thrilled to discover that one of her favorite movies, Creature from the Black Lagoon, featured a monster designed by a woman, Milicent Patrick. But for someone who should have been hailed as a pioneer in the genre, there was little information available. For, as O'Meara soon discovered, Patrick's contribution had been claimed by a jealous male colleague, her career had been cut short and she soon after had disappeared from film history. No one even knew if she was still alive.
As a young woman working in the horror film industry, O'Meara set out to right the wrong, and in the process discovered the full, fascinating story of an ambitious, artistic woman ahead of her time. Patrick's contribution to special effects proved to be just the latest chapter in a remarkable, unconventional life, from her youth growing up in the shadow of Hearst Castle, to her career as one of Disney's first female animators. And at last, O'Meara discovered what really had happened to Patrick after The Creature's success, and where she went.
A true-life detective story and a celebration of a forgotten feminist trailblazer, Mallory O'Meara's The Lady from the Black Lagoon establishes Patrick in her rightful place in film history while calling out a Hollywood culture where little has changed since.
Available at:
Amazon | Barnes & Noble | Google Play | Kobo | Apple Books | Indiebound | Audible | Goodreads
Moving Forward by Karine Jean-Pierre
An inspiring political memoir from Karine Jean-Pierre, Chief Public Affairs Officer for MoveOn, chronicling her path from New York's Haitian community to working in the Obama White House, and offering a blueprint for anyone who wants to change the face of politics.
Most political origin stories have the same backbone. A bright young person starts reading the Washington Post in elementary school. She skips school to see a presidential candidate. In middle school she canvasses door-to-door. The story can be intimidating. It reinforces the feeling that politics is a closed system: if you weren't participating in debate club, the Young Democrats and Model UN you have no chance.
Karine Jean-Pierre's story breaks the mold. In Moving Forward, she tells how she got involved, showing how politics can be accessible to anyone, no matter their background. In today's political climate, the need for all of us to participate has never been more crucial. This book is her call to arms for those who know that now is the time for us to act.
Available at:
Amazon | Barnes & Noble | Google Play | Kobo | Apple Books | Indiebound | Indigo | Audible | Goodreads
Share with us in the comments below: Who's your favorite fictional or real female role model?