Fashion Week is just around the corner (February 28 to March 8, to be exact)! So while you steam those dresses and press on those nails, we've rounded up six dazzling reads that will transport you to runways around the world! From the Swinging '60s in Morocco to Paris in the '50s, from Chanel to Vogue; these books have it all! So save on the airfare and grab one of these books; leave the transporting to us!
SISTER STARDUST BY JANE GREEN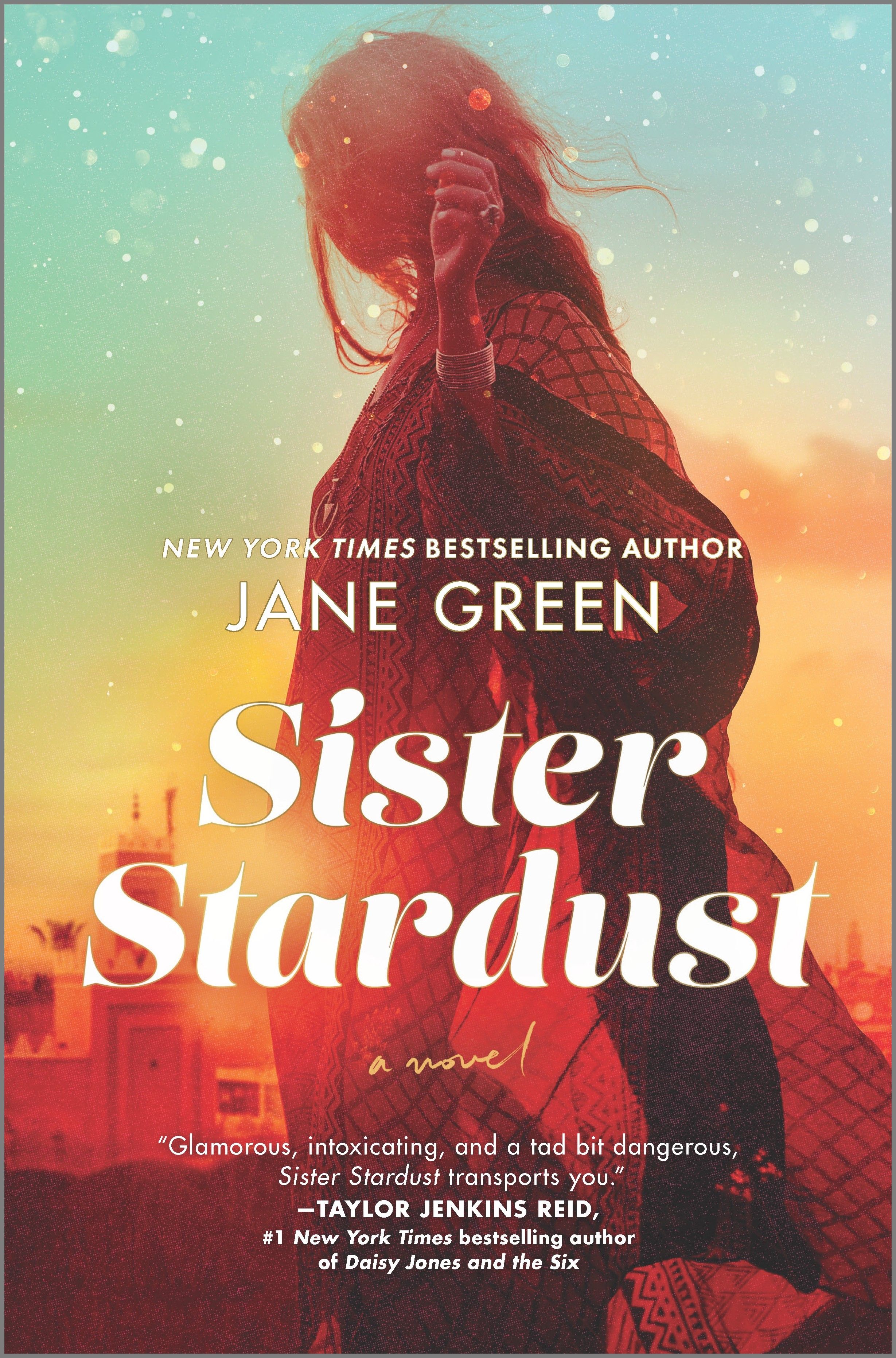 Jane Green reimagines the life of troubled icon Talitha Getty in this transporting story from a forgotten chapter of the Swinging '60s.

Claire grew up in a small town, far from the glitz and glamour of London. On the cusp of adulthood, she yearns for the adventure and independence of a counterculture taking root across the world.

When she's offered the chance to start anew in Morocco, in a palace where famous artists and musicians—even the Rolling Stones—have been known to visit, she seizes the chance. Arriving in Marrakesh, she's quickly swept up in a heady world of music, drugs and communal living. And Talitha Getty, socialite wife of a famous oil heir, seems to preside over the whole scene. As Claire is pulled into her orbit, the realities of Talitha's precarious existence set off a chain of dangerous events that could alter Claire's life forever.
Available April 5, 2022:
Amazon | Barnes & Noble | Google Play | Kobo | Apple Books | Indiebound | Indigo | Audible | Goodreads
THE LIZ TAYLOR RING BY BRENDA JANOWITZ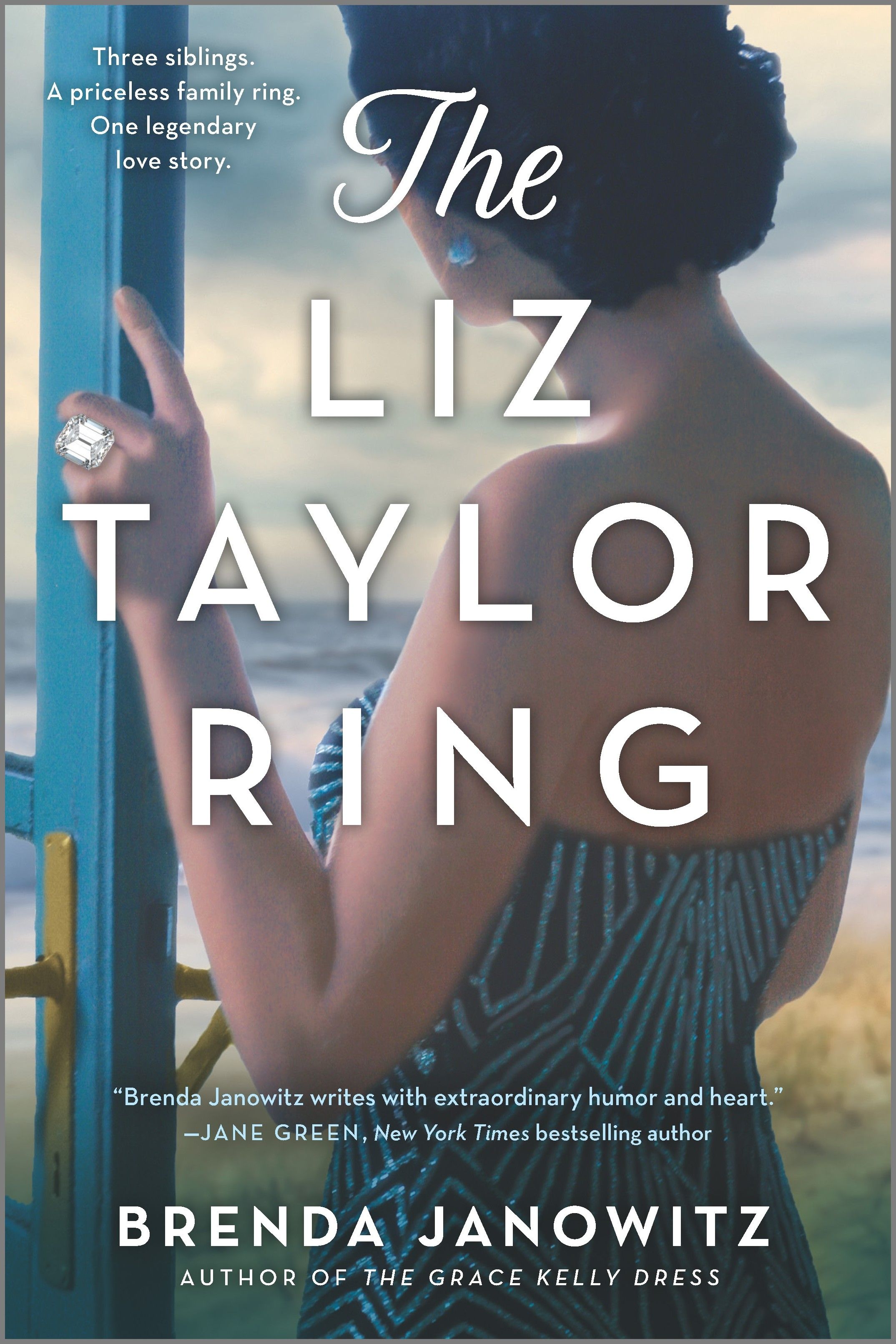 "Brenda Janowitz writes with extraordinary humor and heart." —JANE GREEN, New York Times bestselling author
Three siblings. A priceless family ring. One legendary love story.
In 1978, Lizzie Morgan and Ritchie Schneider embark on a whirlwind romance on the bright beaches and glamorous yachts of Long Island. Over the years, their relationship has its share of ups and downs, including a nine-month hiatus that ends with a stunning eleven-carat ring—one that looks just like the diamond Richard Burton gifted Liz Taylor after their own separation. Like the famous couple, despite the drama that would unfold throughout the Schneiders' marriage, the ring would be there as a symbol of their love…until it wasn't.
Decades later, when the lost ring unexpectedly resurfaces, the Schneiders' three children gather under one roof for the first time in years, eager to get their hands on this beloved, expensive reminder of their departed parents. But determining the fate of the heirloom is no simple task, unearthing old wounds and heartaches the siblings can't ignore. And when the ring reveals a secret that challenges everything they thought they knew about their parents' epic love story, they'll have to decide whether to move forward as a family or let the ring break them once and for all.
Available at:
Amazon | Barnes & Noble | Google Play | Kobo | Apple Books | Indiebound | Indigo | Audible | Goodreads
THE CHANEL SISTERS BY JUDITHE LITTLE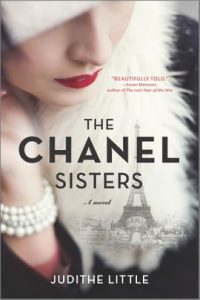 A novel of survival, love, loss, triumph—and the sisters who changed fashion forever
Antoinette and Gabrielle "Coco" Chanel know they're destined for something better. Abandoned by their family at a young age, they've grown up under the guidance of nuns preparing them for simple lives as the wives of tradesmen or shopkeepers. At night, their secret stash of romantic novels and magazine cutouts beneath the floorboards are all they have to keep their dreams of the future alive.
The walls of the convent can't shield them forever, and when they're finally of age, the Chanel sisters set out together with a fierce determination to prove themselves worthy to a society that has never accepted them. Their journey propels them out of poverty and to the stylish cafés of Moulins, the dazzling performance halls of Vichy—and to a small hat shop on the rue Cambon in Paris, where a boutique business takes hold and expands to the glamorous French resort towns.
But the sisters' lives are again thrown into turmoil when World War I breaks out, forcing them to make irrevocable choices, and they'll have to gather the courage to fashion their own places in the world, even if apart from each other.
"The Chanel Sisters explores with care the timeless need for belonging, purpose, and love, and the heart's relentless pursuit of these despite daunting odds. Beautifully told to the last page." —Susan Meissner, bestselling author of The Last Year of the War
Available at:
Amazon | Barnes & Noble | Google Play | Kobo | Apple Books | Indiebound | Indigo | Audible | Goodreads
The Dachshund Wears Prada by Stefanie London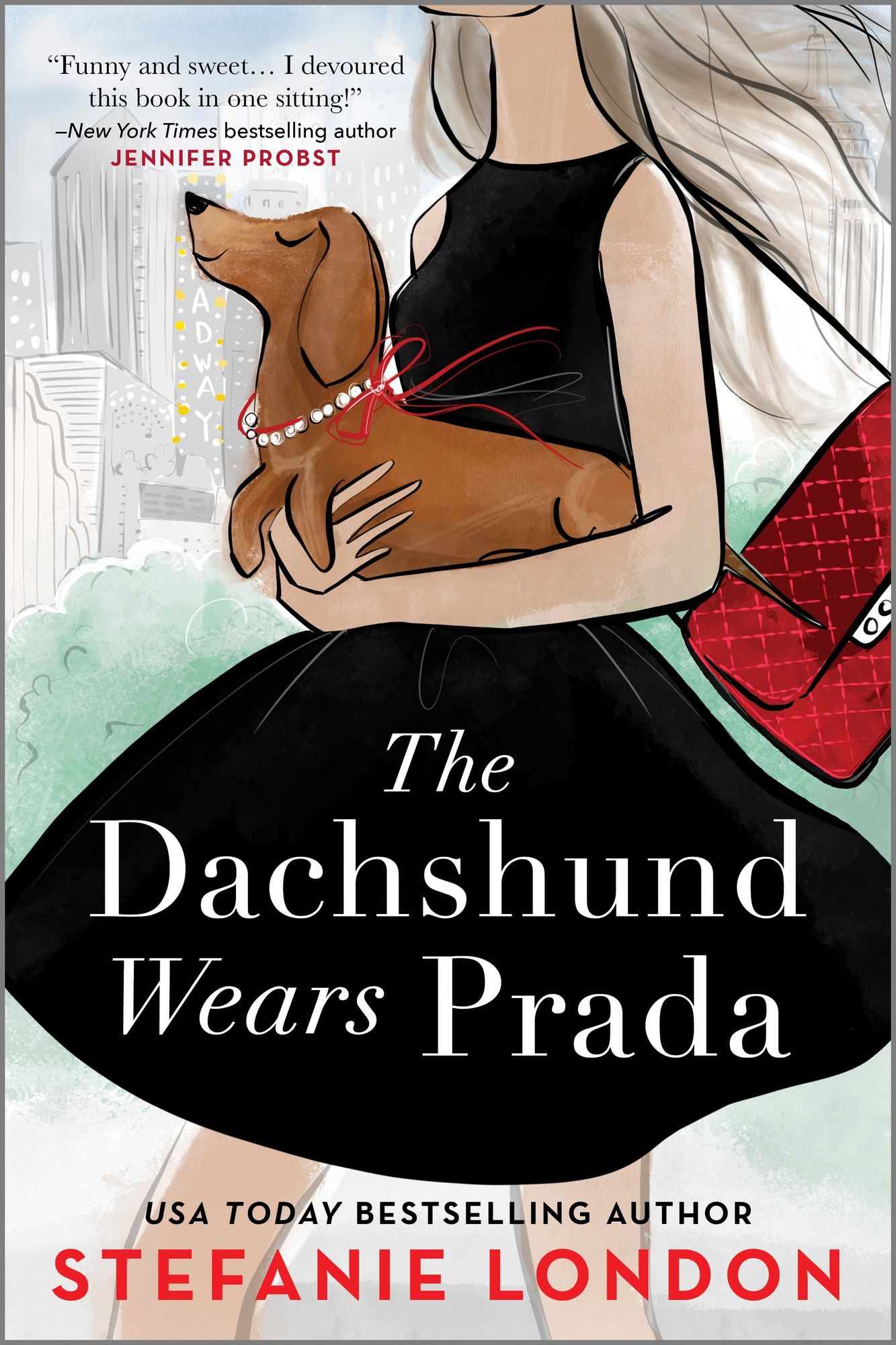 How do you start over when the biggest mistake of your life has more than one million views?
Forget diamonds—the internet is forever. Social media consultant Isla Thompson learned that lesson the hard way when she went viral for all the wrong reasons. A month later, Isla is still having nightmares about the moment she ruined a young starlet's career and made herself the most unemployable influencer in Manhattan. But she doesn't have the luxury of hiding until she's no longer Instagram poison. Not when her fourteen-year-old sister, Dani, needs Isla to keep a roof over their heads. So, she takes the first job she can get: caring for Camilla, a glossy-maned, foul-tempered hellhound.
After a week of ferrying Camilla from playdates to pet psychics, Isla starts to suspect that the dachshund's bark is worse than her bite—just like her owner, Theo Garrison. Isla has spent her career working to make people likable and here's Theo—happy to hide behind his reputation as a brutish recluse. But Theo isn't a brute—he's sweet and funny, and Isla should not see him as anything but the man who signs her paychecks. Because loving Theo would mean retreating to his world of secluded luxury, and Isla needs to show Dani that no matter the risk, dreams are always worth chasing.
Available May 3, 2022:
Amazon | Barnes & Noble | Google Play | Kobo | Apple Books | Indiebound | Indigo | Audible | Goodreads
Grace: A Memoir By Grace Coddington
Grace Coddington, at age 70, has been the Creative Director of Vogue magazine for the past 20 years. Her candour, her irascibility, her commitment to her work, and her always fresh and original take on fashion has made her, after Anna Wintour, the most powerful person in fashion. Acquired after an intense auction among every major publisher, this woman who became an unwilling celebrity captured the hearts of everyone when she was revealed in the movie as the creative force behind the throne at Vogue. Having grown up on a backwater island in Wales, she came to London just in time to be discovered as a dazzling model by the famous Norman Parkinson, then went on to shape the pages Vogue for 19 years where she worked as Creative Director with many luminaries including the young Wintour. Lured by Calvin Klein to run his New York operation she then jumped back to American Vogue when Wintour returned to America in 2003. She has been there ever since.
Available at:
Amazon | Barnes & Noble | Google Play | Kobo | Apple Books | Indiebound | Indigo | Audible | Goodreads
THE GRACE KELLY DRESS BY BRENDA JANOWITZ
Two years after Grace Kelly's royal wedding, her iconic dress is still all the rage in Paris—and one replica, and the secrets it carries, will inspire three generations of women to forge their own paths in life and in love.
Paris, 1958: Rose, a seamstress at a fashionable atelier, has been entrusted with sewing a Grace Kelly—look-alike gown for a wealthy bride-to-be. But when, against better judgment, she finds herself falling in love with the bride's handsome brother, Rose must make an impossible choice, one that could put all she's worked for at risk: love, security and of course, the dress.
Sixty years later, tech CEO Rachel, who goes by the childhood nickname "Rocky," has inherited the dress for her upcoming wedding in New York City. But there's just one problem: Rocky doesn't want to wear it. A family heirloom dating back to the 1950s, the dress just isn't her. Rocky knows this admission will break her mother Joan's heart. But what she doesn't know is why Joan insists on the dress—or the heartbreaking secret that changed her mother's life decades before, as she herself prepared to wear it.
As the lives of these three women come together in surprising ways, the revelation of the dress's history collides with long-buried family heartaches. And in the lead-up to Rocky's wedding, they'll have to confront the past before they can embrace the beautiful possibilities of the future.
Available at:
Amazon | Barnes & Noble | Google Play | Kobo | Apple Books | Indiebound | Indigo | Audible | Goodreads
Let me know what is your favourite fashion statement! I'm always looking to expand my closet, and of course, my bookshelf!
Have you joined our new Facebook group yet? It has everything a romance-lover wants!