Here me out, I know it's March and winter is far from over, but let's focus on the beauty of winter, shall we? The sparkling of fresh powder, the silence when the flakes are gently floating down, the laughter of kids rolling snow balls (as long as they are not flying in the trajectory of your head). There are many beautiful things about winter, and if you need a reminder, here are five titles that will warm and entertain you on the chilliest of days!
POWDER DAYS BY HEATHER HANSMAN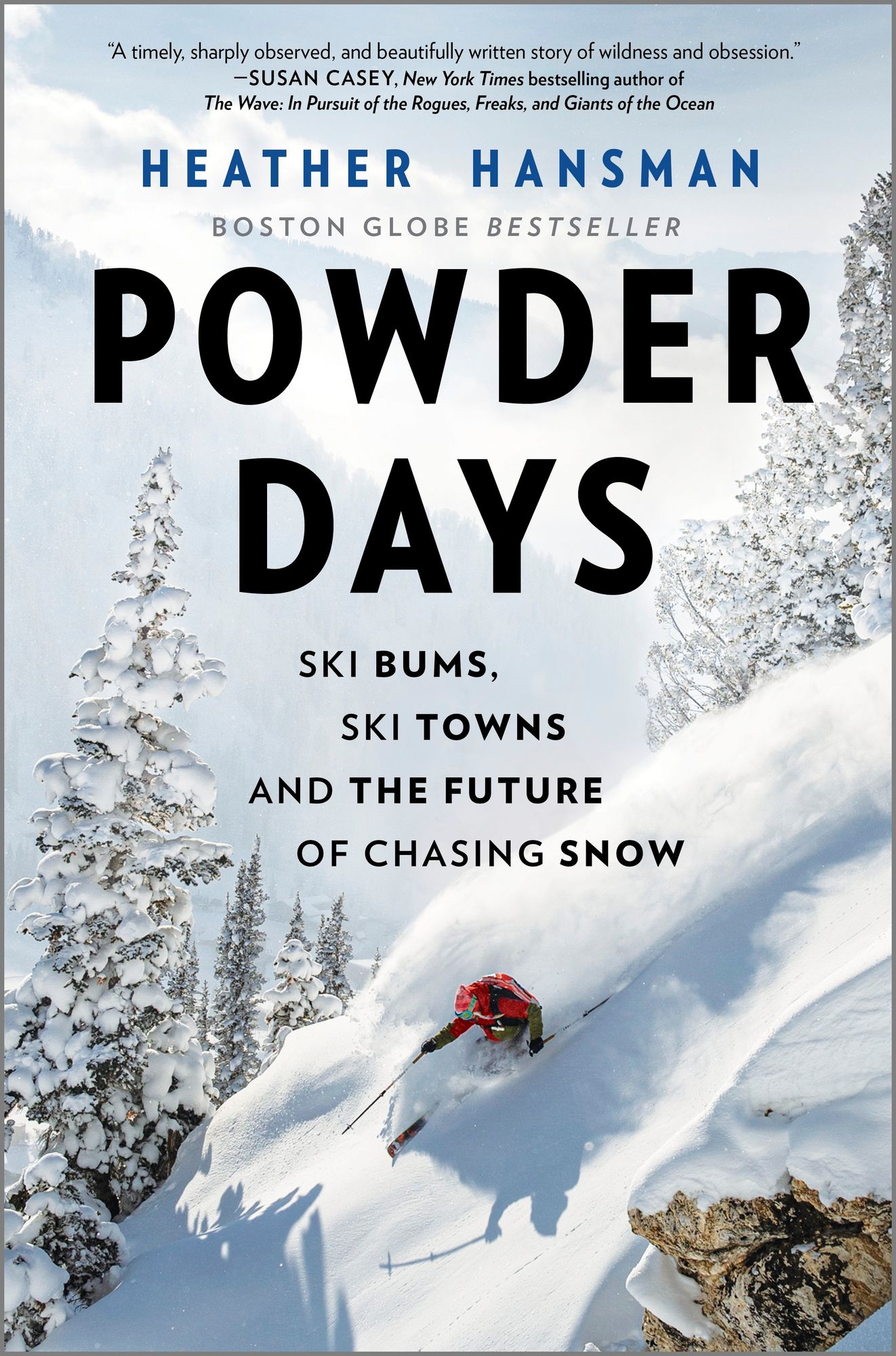 An electrifying adventure into the rich history of skiing and the modern heart of ski-bum culture, from one of America's most preeminent ski journalists
The story of skiing is, in many ways, the story of America itself. Blossoming from the Tenth Mountain Division in World War II, the sport took hold across the country, driven by adventurers seeking the rush of freedom that only cold mountain air could provide. As skiing gained in popularity, mom-and-pop backcountry hills gave way to groomed trails and eventually the megaresorts of today. Along the way, the pioneers and diehards—the ski bums—remained the beating heart of the scene.
Veteran ski journalist and former ski bum Heather Hansman takes readers on an exhilarating journey into the hidden history of American skiing, offering a glimpse into an underexplored subculture from the perspective of a true insider. Hopping from Vermont to Colorado, Montana to West Virginia, Hansman profiles the people who have built their lives around a cold-weather obsession. Along the way she reckons with skiing's problematic elements and investigates how the sport is evolving in the face of the existential threat of climate change.
Riveting, action-packed and beautifully written, Powder Days is a love letter to a high-stakes sport and the definitive tome for ski lovers everywhere.
Available at:
Amazon | Barnes & Noble | Google Play | Kobo | Apple Books | Indiebound | Indigo | Audible | Goodreads
THE SECRET OF SNOW BY VIOLA SHIPMAN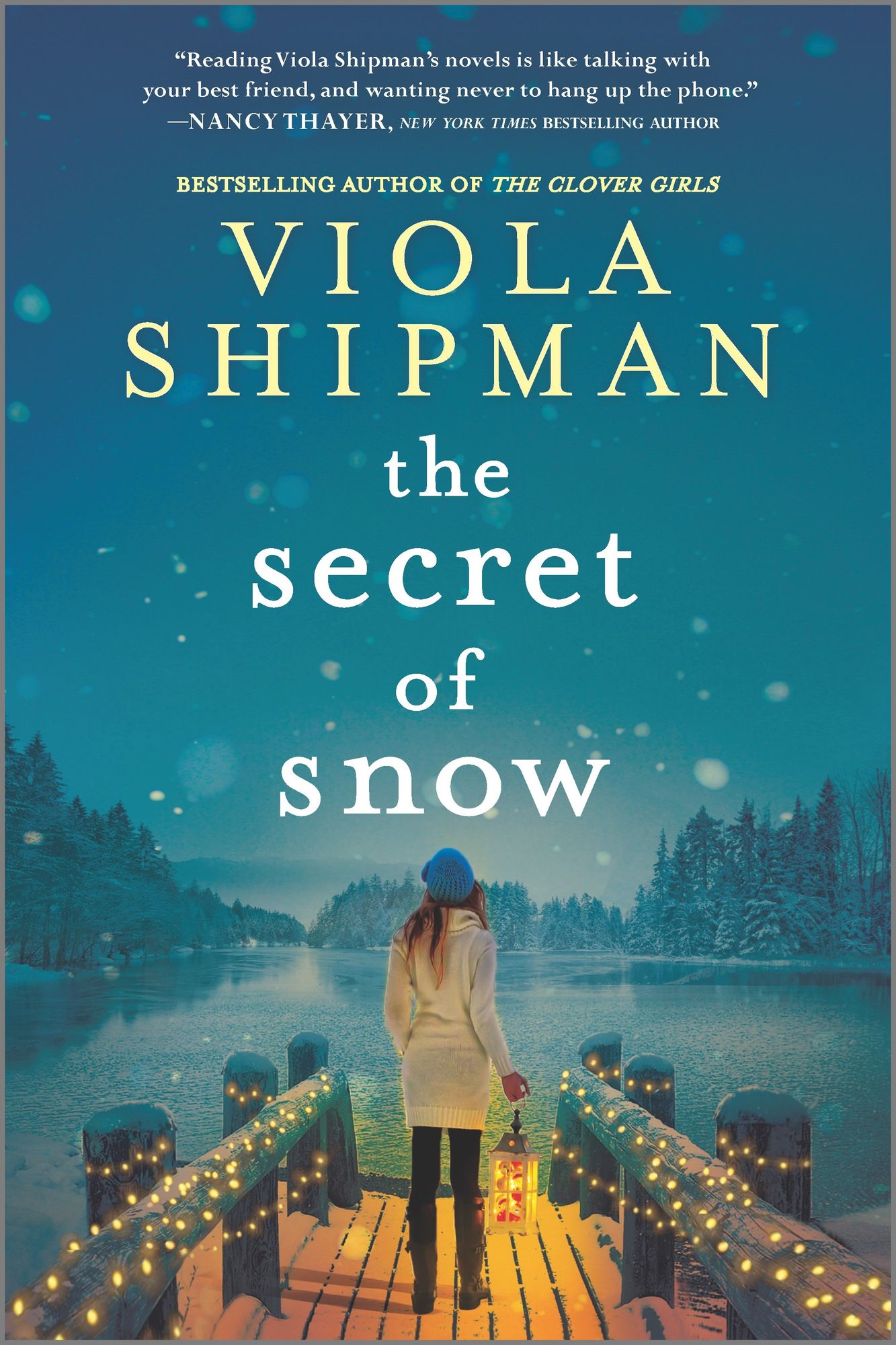 The forecast is calling for a reluctant homecoming and regrettable decisions with a strong chance of romance…
When Sonny Dunes, a SoCal meteorologist whose job is all sunshine and seventy-two-degree days, is replaced by a virtual meteorologist that will never age, gain weight or renegotiate its contract, the only station willing to give the fifty-year-old another shot is the very place Sonny's been avoiding since the day she left for college—her northern Michigan hometown.
Sonny grudgingly returns to the long, cold, snowy winters of her childhood…with the added humiliation of moving back in with her mother. Not quite an outsider but no longer a local, Sonny finds her past blindsiding her everywhere: from the high school friends she ghosted, to the former journalism classmate and mortal frenemy who's now her boss, to, most keenly, the death years ago of her younger sister, who loved the snow.
To distract herself from the memories she's spent her life trying to outrun, Sonny throws herself headfirst into covering every small-town winter event to woo a new audience, made more bearable by a handsome widower with optimism to spare. But with someone trying to undermine her efforts to rebuild her career, Sonny must make peace with who she used to be and allow her heart to thaw if she's ever going to find a place she can truly call home.
Available at:
Amazon | Barnes & Noble | Google Play | Kobo | Apple Books | Indiebound | Indigo | Audible | Goodreads
SNOW BY JOHN BANVILLE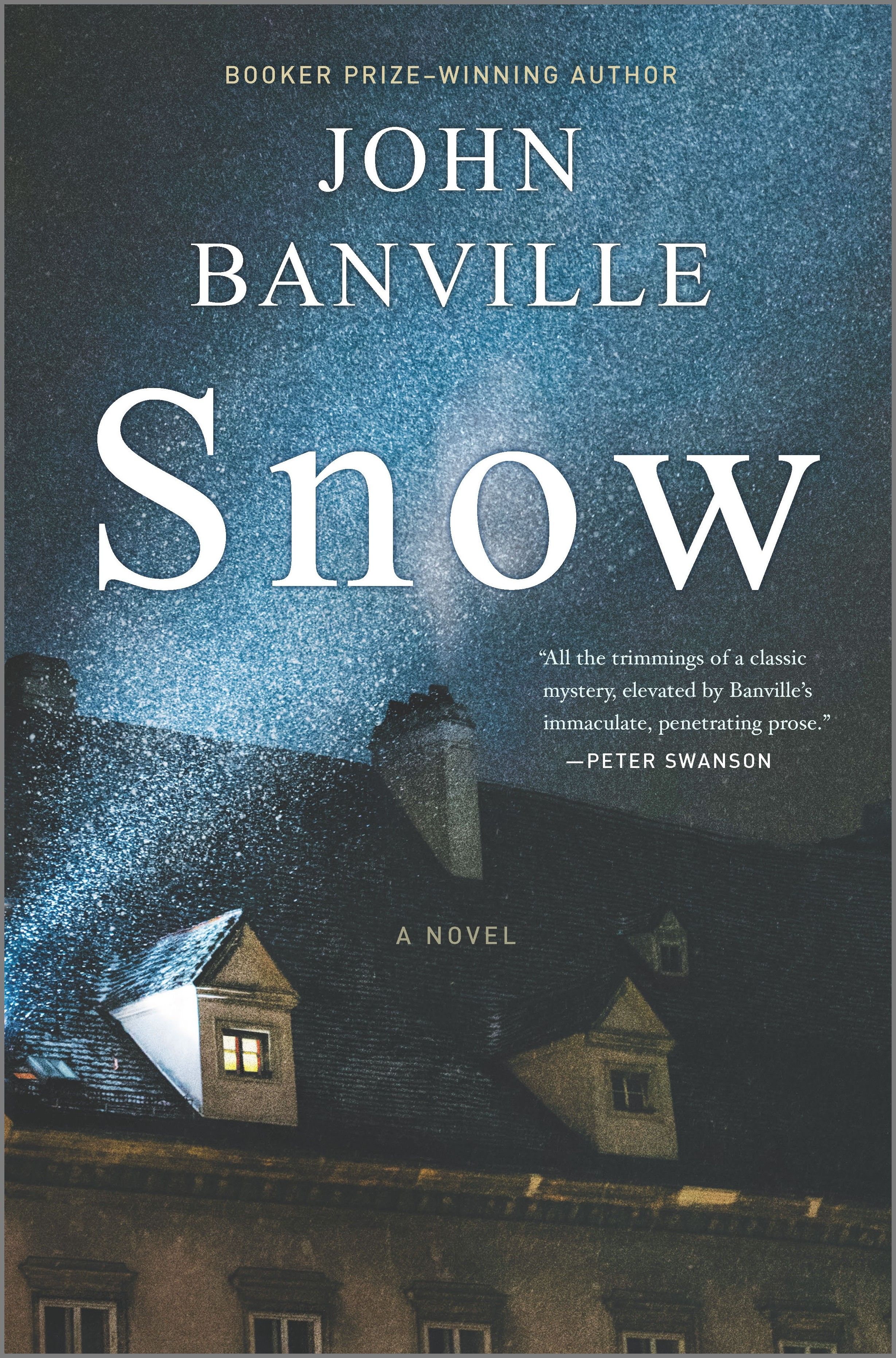 Detective Inspector St. John Strafford has been summoned to County Wexford to investigate a murder. A parish priest has been found dead in Ballyglass House, the family seat of the aristocratic, secretive Osborne family.
The year is 1957 and the Catholic Church rules Ireland with an iron fist. Strafford—flinty, visibly Protestant and determined to identify the murderer—faces obstruction at every turn, from the heavily accumulating snow to the culture of silence in the tight-knit community he begins to investigate.
As he delves further, he learns the Osbornes are not at all what they seem. And when his own deputy goes missing, Strafford must work to unravel the ever-expanding mystery before the community's secrets, like the snowfall itself, threaten to obliterate everything.
Beautifully crafted, darkly evocative and pulsing with suspense, Snow is "the Irish master" (New Yorker) John Banville at his page-turning best.
Available at:
Amazon | Barnes & Noble | Google Play | Kobo | Apple Books | Indiebound | Indigo | Audible | Goodreads
THE WINTER GUEST BY PAM JENOFF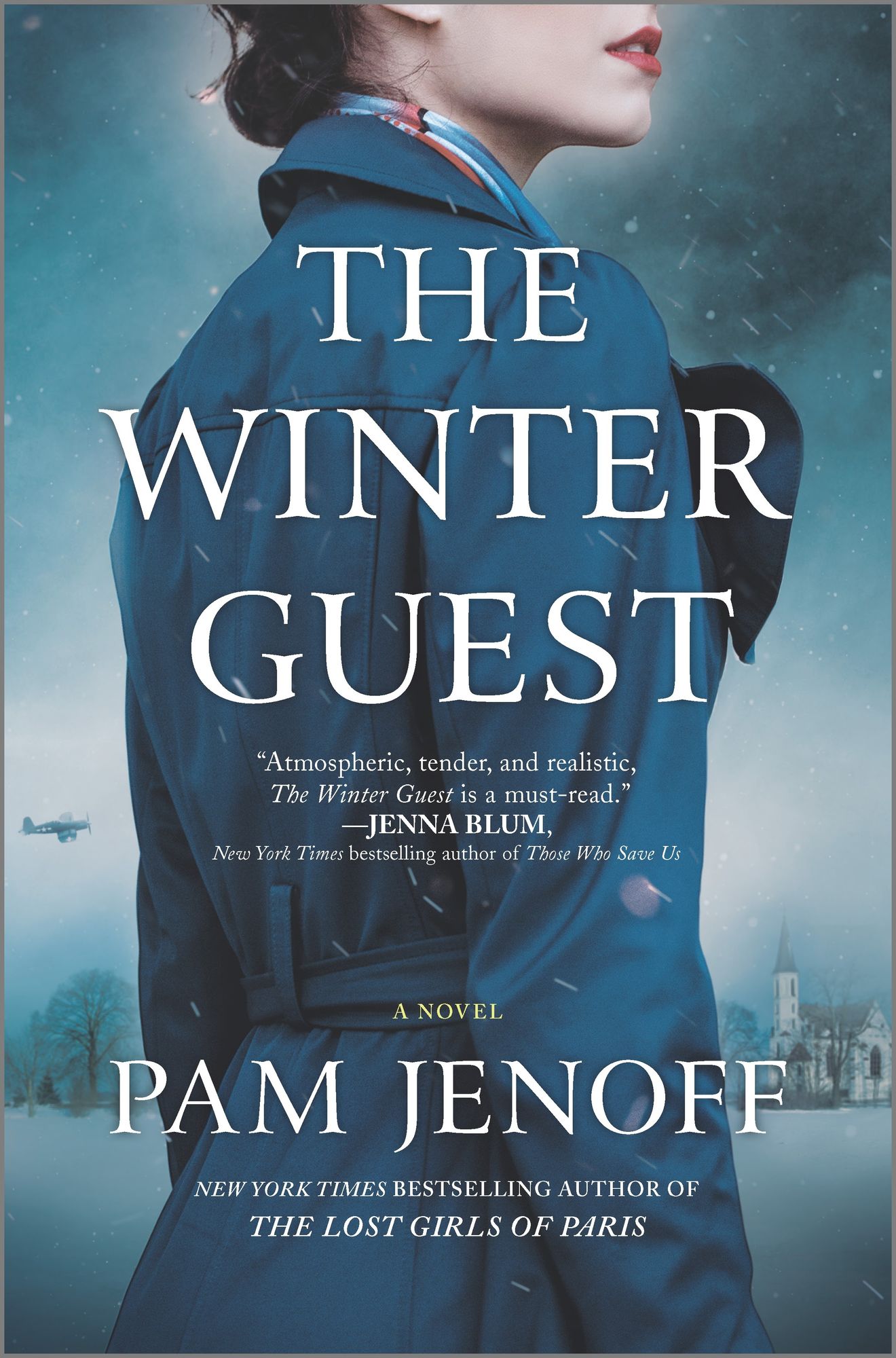 A stirring novel of first love in a time of war and the unbearable choices that could tear sisters apart.
Life is a constant struggle for the eighteen-year-old Nowak twins as they raise their three younger siblings in rural Poland under the shadow of the Nazi occupation. Though rugged, independent Helena and pretty, gentle Ruth couldn't be more different, they are staunch allies in protecting their family from the threats the war brings closer to their doorstep.
Then Helena discovers an American paratrooper stranded outside their small village, wounded, but alive. Risking the safety of herself and her family, she hides Sam—a Jew—but Helena's concern for the American grows into something much deeper. Helena is forced to contend with the jealousy her choices have sparked in Ruth, culminating in a singular act of betrayal that endangers them all.
Available at:
Amazon | Barnes & Noble | Google Play | Kobo | Apple Books | Indiebound | Indigo | Goodreads
Winter Warmers: 60 Cosy Cocktails for Autumn and Winter by Jassy Davis, Illustrated by Sarah Ferone
60 delicious cocktails for crisp autumn and cosy winter, all beautifully bundled up in a lavishly illustrated cocktail gift book
Crackling fires, the crunch of autumn leaves, toasty mittens, and frosted windows…
From mulled wine to festive spritzes, hot toddies to fireside tipples, Winter Warmers offers 60 cosy cocktails for autumn and winter. Settle into an armchair by the fire and sip boozy treats of the season, including a Pumpkin Spice Espresso Martini, Hot Buttered Maple Bacon Bourbon, Peppermint Patty, Festive Cranberry Punch, 3-Booze Egg Nog, the BEST mulled wine, and much more.
Available at:
Amazon | Barnes & Noble | Google Play | Kobo | Apple Books | Indiebound | Indigo | Goodreads
Well, I'm now sufficiently cozy! Tell me your favourite books to cozy up to in the comments!
Have you joined our new Facebook group yet? It has everything a romance-lover wants!