We love fearless female protagonists at BookClubbish! These 7 books show us that true strength comes in many forms. Tag along with one of these amazing heroines in the pages of these inspiring and moving stories!
The Last Story of Mina Lee by Nancy Jooyoun Kim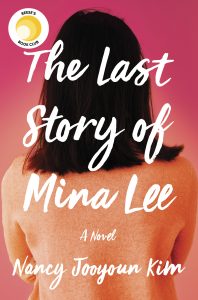 A REESE'S BOOK CLUB PICK
A profoundly moving and unconventional mother-daughter saga, The Last Story of Mina Lee illustrates the devastating realities of being an immigrant in America.
Margot Lee's mother, Mina, isn't returning her calls. It's a mystery to twenty-six-year-old Margot, until she visits her childhood apartment in Koreatown, LA, and finds that her mother has suspiciously died. The discovery sends Margot digging through the past, unraveling the tenuous invisible strings that held together her single mother's life as a Korean War orphan and an undocumented immigrant, only to realize how little she truly knew about her mother.
Interwoven with Margot's present-day search is Mina's story of her first year in Los Angeles as she navigates the promises and perils of the American myth of reinvention. While she's barely earning a living by stocking shelves at a Korean grocery store, the last thing Mina ever expects is to fall in love. But that love story sets in motion a series of events that have consequences for years to come, leading up to the truth of what happened the night of her death.
Told through the intimate lens of a mother and daughter who have struggled all their lives to understand each other, The Last Story of Mina Lee is a powerful and exquisitely woven debut novel that explores identity, family, secrets, and what it truly means to belong.
Available at:
Amazon | Barnes & Noble | Google Play | Kobo | Apple Books | Indiebound | Audible | Goodreads
The Wrong Kind of Woman by Sarah McCraw Crow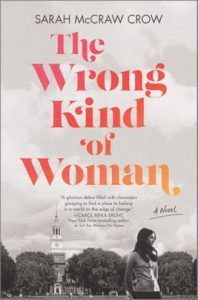 A powerful exploration of what a woman can be when what she should be is no longer an option
In late 1970, Oliver Desmarais drops dead in his front yard while hanging Christmas lights. In the year that follows, his widow, Virginia, struggles to find her place on the campus of the elite New Hampshire men's college where Oliver was a professor. While Virginia had always shared her husband's prejudices against the four outspoken, never-married women on the faculty—dubbed the Gang of Four by their male counterparts—she now finds herself depending on them, even joining their work to bring the women's movement to Clarendon College.
Soon, though, reports of violent protests across the country reach this sleepy New England town, stirring tensions between the fraternal establishment of Clarendon and those calling for change. As authorities attempt to tamp down "radical elements," Virginia must decide whether she's willing to put herself and her family at risk for a cause that had never felt like her own.
Told through alternating perspectives, The Wrong Kind of Woman is an engrossing story about finding the strength to forge new paths, beautifully woven against the rapid changes of the early '70s.
Available at:
Amazon | Barnes & Noble | Google Play | Kobo | Apple Books | Indiebound | Audible | Goodreads
Daughters of the Wild by Natalka Burian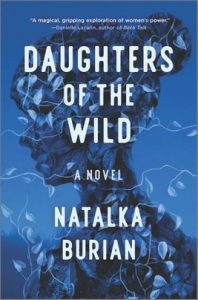 "A gorgeous, different, and completely engrossing book. Burian's writing is transporting — and exactly what I needed right now."— Jessica Valenti, author of Sex Object: A Memoir
In rural West Virginia, Joanie and her foster siblings live on a farm tending a mysterious plant called the vine. The older girls are responsible for cultivating the vine, performing sacred rituals to make it grow. After Joanie's arranged marriage goes horribly wrong, leaving her widowed and with a baby, she plots her escape with the help of her foster brother, Cello.
But before they can get away, her baby goes missing and Joanie, desperate to find him, turns to the vine, understanding it to be far more powerful than her siblings realize. She begins performing generations-old rituals to summon the vine's power and goes on a perilous journey into the wild, pushing the boundaries of her strength and sanity to bring her son home.
Daughters of the Wild is an utterly absorbing debut that explores the female mind in captivity and the ways in which both nature and women fight domination. Like The Bell Jar set in rural Appalachia, Daughters of the Wild introduces a fierce new heroine and a striking new voice in fiction.
Available at:
Amazon | Barnes & Noble | Google Play | Kobo | Apple Books | Indiebound | Audible | Goodreads
Last Call on Decatur Street by Iris Martin Cohen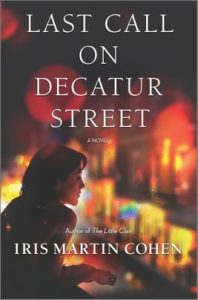 Set in Pre-Katrina New Orleans, LAST CALL ON DECATUR STREET is an electrifying tale of friendship and betrayal, an exploration of racism and white privilege, and one woman's journey to find herself in the seedy, glamorous world of burlesque.
Despite vowing to never return to New Orleans when she left for college, Rosemary quickly finds herself back in her hometown—kicked out of school, at odds with her best friend, and desperate to lose herself in a bright, kaleidoscopic nightlife of dive bars and burlesque dancing.
This night, though, is different. An unlikely companion, a secret sorrow, and an unexpected visitor force Rosemary to break free. From the burlesque stage in the French Quarter, strip clubs to strangers' beds, a secret garden in Jackson Square, and ending at a raucous masquerade party, this night becomes a journey for Rosemary to come to grips with her past, grieve for those she has lost, and maybe, finally, acknowledge that she too deserves redemption.
With superlative emotional and intellectual sensitivity, mordant wit, and pitch-perfect style, Cohen captures the uncertainty and messy edges of early adulthood. A love letter to New Orleans, Last Call on Decatur Street is a story of family and home and the complicated things we inherit from the people and places we love.
Available at:
Amazon | Barnes & Noble | Google Play | Kobo | Apple Books | Indiebound | Audible | Goodreads
The Secret of You and Me by Melissa Lenhardt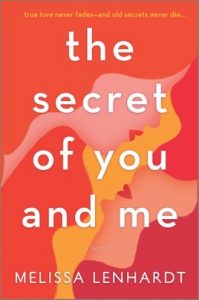 True love never fades—and old secrets never die…
Nora hasn't looked back. Not since she fled Texas to start a new life. Away from her father's volatile temper and the ever-watchful gaze of her claustrophobically conservative small town, Nora has freed herself. She can live—and love—however she wants. The only problem is that she also left behind the one woman she can't forget. Now tragedy calls her back home to confront her past—and reconcile her future.
Sophie seems to have everything—a wonderful daughter, a successful husband and a rewarding career. Yet underneath that perfection lies an explosive secret. She still yearns for Nora—her best friend and first love—despite all the years between them. Keeping her true self hidden hasn't been easy, but it's been necessary. So when Sophie finds out that Nora has returned, she hopes Nora's stay is short. The life she has built depends on it.
But they both find that first love doesn't fade easily. Memories come to light, passion ignites and old feelings resurface. As the forces of family and intolerance that once tore them apart begin to reemerge, they realize some things may never change—unless they demand it.
Available at:
Amazon | Barnes & Noble | Google Play | Kobo | Apple Books | Indiebound | Audible | Goodreads
Road Out of Winter by Alison Stine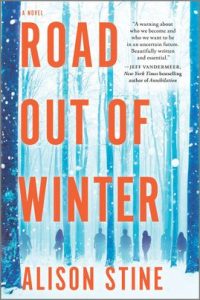 In an endless winter, she carries seeds of hope
Wylodine comes from a world of paranoia and poverty—her family grows marijuana illegally, and life has always been a battle. Now she's been left behind to tend the crop alone. Then spring doesn't return for the second year in a row, bringing unprecedented extreme winter.
With grow lights stashed in her truck and a pouch of precious seeds, she begins a journey, determined to start over away from Appalachian Ohio. But the icy roads and strangers hidden in the hills are treacherous. After a harrowing encounter with a violent cult, Wylodine and her small group of exiles become a target for its volatile leader. Because she has the most valuable skill in the climate chaos: she can make things grow.
With the gripping suspense of The Road and the lyricism of Station Eleven, Stine's vision is of a changing world where an unexpected hero searches for a place hope might take root.
Available at:
Amazon | Barnes & Noble | Google Play | Kobo | Apple Books | Indiebound | Audible | Goodreads
The Book of Hidden Wonders by Polly Crosby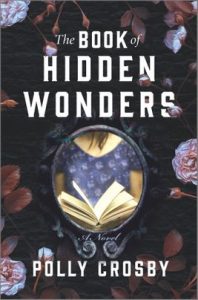 A charming, deeply imaginative debut novel about a young girl who is immortalized in her father's illustrated books containing clues to their family secrets.
Romilly Kemp and her eccentric painter father have happy but sheltered lives in a ramshackle mansion in the English countryside. When her father finds fame with a series of children's books starring Romilly as the main character, everything changes: exotic foods appear on the table, her father appears on TV and strangers appear at their door, convinced the books will lead them to a precious prize.
But as time passes, Romilly's father becomes increasingly suspicious of the outside world until, before her eyes, he begins to disappear within himself. She returns to his illustrations, looking for a way to connect with her ailing father, and finds a series of clues he's left just for her. This treasure hunt doesn't lead her to gold or jewels, but something worth far more—a shocking secret that is crucial to understanding her family.
Written with tremendous heart and charisma, The Book of Hidden Wonders is an unforgettable story about growing up, facing mortality and discovering the hidden wonders that make us who we are.
Available at:
Amazon | Barnes & Noble | Google Play | Kobo | Apple Books | Indiebound | Audible | Goodreads
What heroine last captured your heart? Let us know in the comments below!