What do you get for that person that loves books? No, it's not a trick question. The answer is more books. And what books are better than books about book (how many times can we say 'books', you ask? The limit does not exist). If your local bookworm hasn't gotten their hands on these gripping reads yet, well say no more and prepare the TBR for 7 unputdownable reads!
The Boardwalk Bookshop by Susan Mallery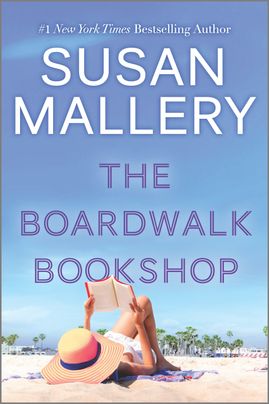 When fate brings three strangers to a charming space for lease on the California coast, the Boardwalk Bookshop is born. Part bookstore, part gift shop, part bakery, it's a dream come true for Bree, Mikki and Ashley. But while their business is thriving, their personal lives are…not.
Bree, wounded by brilliant but cold parents and her late husband's ultimate betrayal, has sworn to protect her heart at all costs. Even from Ashley's brother, a writer and adventurer who has inspired millions. He's the first man to see past Bree's barricades to her true self, which terrifies her. Mikki has this divorce thing all figured out—somehow, she's stayed friends with her ex and her in-laws…until a new man changes how everyone looks at her, and how she sees herself. Meanwhile, Ashley discovers that the love of her life never intends to marry. Can she live without being a wife if it means she can have everything else she's ever wanted?
At sunset every Friday on the beach in front of the Boardwalk Bookshop, the three friends share a champagne toast. As their bond grows closer, they challenge one another to become the best versions of themselves in this heartachingly beautiful story of friendship, sisterhood and the transformative power of love.
Available at:
Amazon | Barnes & Noble | Google Play | Kobo | Apple Books | Indiebound | Indigo | Audible | Goodreads
The Bookstore on the Beach by Brenda Novak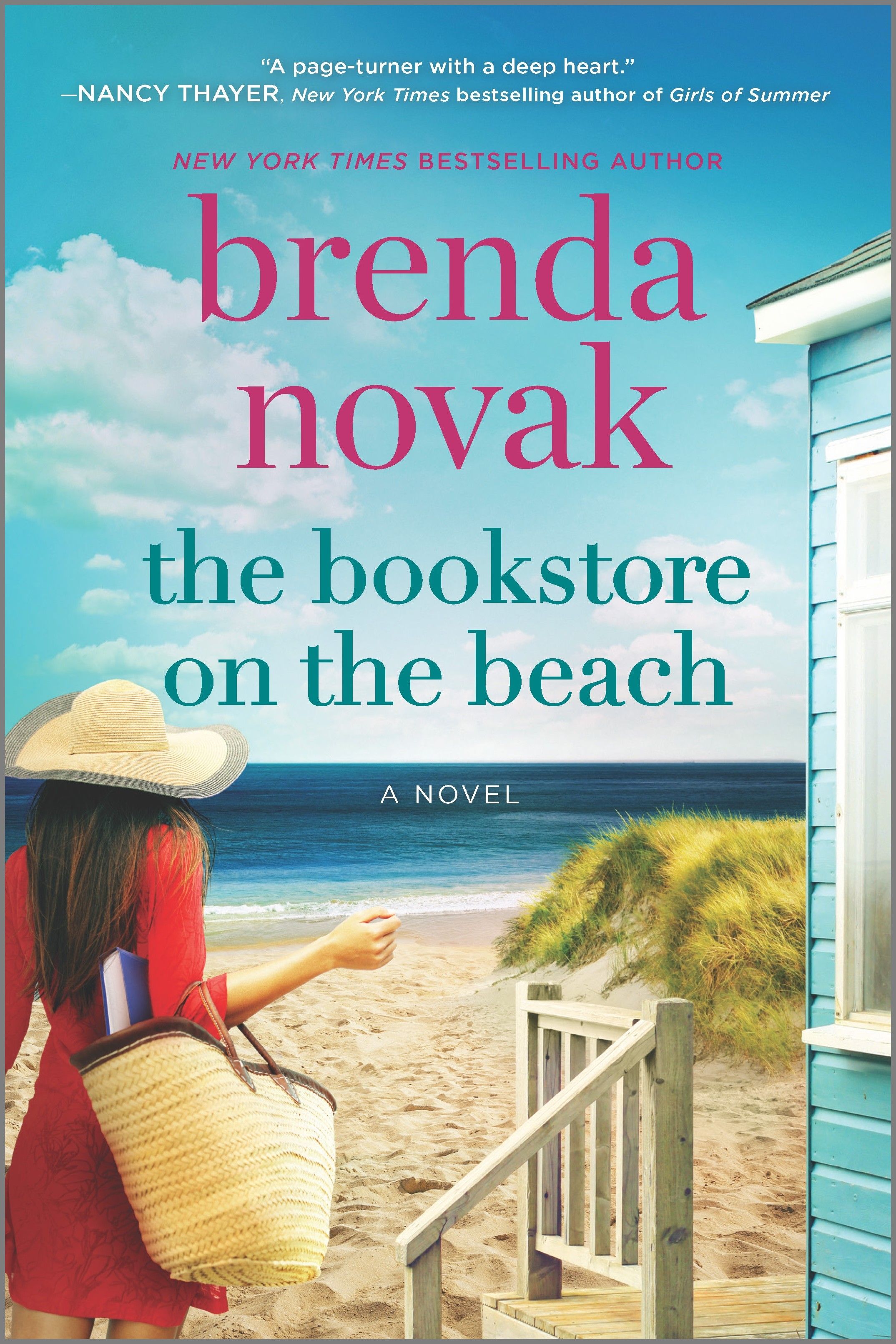 How do you start a new chapter of your life when you haven't closed the book on the previous one?
Eighteen months ago, Autumn Divac's husband went missing. Her desperate search has yielded no answers, and she can't imagine moving forward without him. But for the sake of their two teenage children, she has to try.
Autumn takes her kids home for the summer to the charming beachside town where she was raised. She seeks comfort working alongside her mother and aunt at their bookshop, only to learn that her daughter is facing a huge life change and her mother has been hiding a terrible secret for years. And when she runs into the boy who stole her heart in high school, old feelings start to bubble up again. Is she free to love him, or should she hold out hope for her husband's return? She can only trust her heart…and hope it won't lead her astray.
Available at:
Amazon | Barnes & Noble | Google Play | Kobo | Apple Books | Indiebound | Indigo | Audible | Goodreads
The Messy Lives of Book People by Phaedra Patrick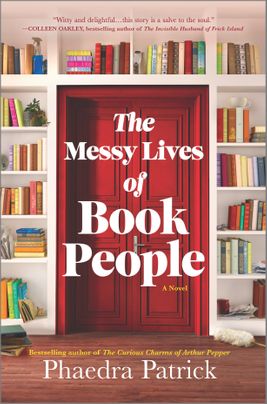 The house cleaner of a famous author must carry out her employer's shocking last wish in this delightful new novel from beloved author Phaedra Patrick
Mother of two Liv Green barely scrapes by as a maid to make ends meet, often finding escape in a good book while daydreaming of becoming a writer herself. So she can't believe her luck when she lands a job housekeeping for her personal hero, megabestselling author Essie Starling, a mysterious and intimidating recluse. The last thing Liv expected was to be the only person Essie talks to, which leads to a tenuous friendship.
When Essie passes away suddenly, Liv is astonished to learn that her dying wish was for Liv to complete her final novel. But to do so Liv will have to step into Essie's shoes. As Liv begins to write, she uncovers secrets from the past that reveal a surprising connection between the two women—one that will change Liv's own story forever…
Available at:
Amazon | Barnes & Noble | Google Play | Kobo | Apple Books | Indiebound | Indigo | Audible | Goodreads
The Book Haters' Book Club by Gretchen Anthony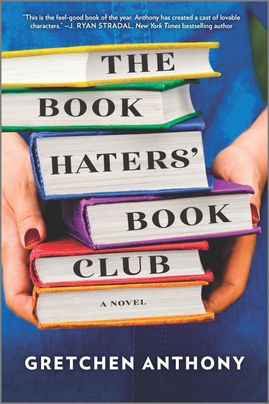 All it takes is the right book to turn a Book Hater into a Book Lover…
That was what Elliot—the beloved co-owner of Over the Rainbow Bookshop—believed before his untimely passing. He always had the perfect book suggestion for the self-proclaimed Book Hater. Now his grief-ridden business partner, Irma, has agreed to sell the cozy Over the Rainbow to condo developers.
But others won't give up the bookshop without a fight. When Irma breaks the news to her daughters, Bree and Laney, and Elliot's romantic partner, Thom, they are aghast. Over the Rainbow has been Bree and Laney's sanctuary since childhood, and Thom would do anything to preserve Elliot's legacy. Together they conspire to save the bookshop, even if it takes some snooping, gossip and minor sabotage.
Filled with humor, family hijinks and actual reading recommendations, The Book Haters' Book Club is the ideal feel-good read. It's a love letter to everyday heroes—those booksellers and librarians dedicated to putting the right books in the right hands every day.
Available at:
Amazon | Barnes & Noble | Google Play | Kobo | Apple Books | Indiebound | Indigo | Audible | Goodreads
The Bookseller's Secret by Michelle Gable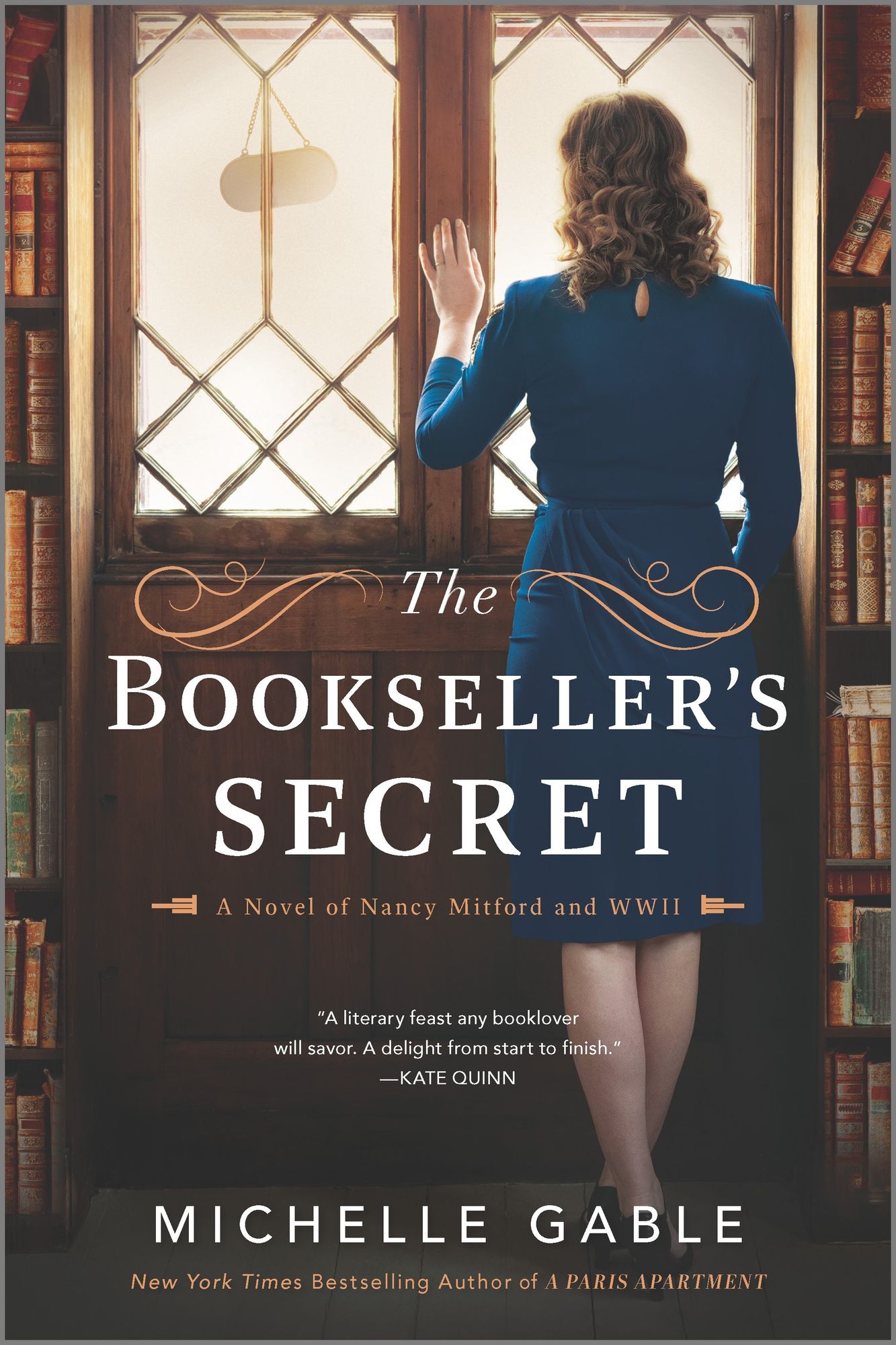 An ambitious and persistent Capricorn will find a kindred spirit in this thrilling novel about real-life literary icon Nancy Mitford.
In 1942, London, Nancy Mitford is worried about more than air raids and German spies. Still recovering from a devastating loss, the once sparkling Bright Young Thing is estranged from her husband, her allowance has been cut, and she's given up her writing career. On top of this, her five beautiful but infamous sisters continue making headlines with their controversial politics.
Eager for distraction and desperate for income, Nancy jumps at the chance to manage the Heywood Hill bookshop while the owner is away at war. Between the shop's brisk business and the literary salons she hosts for her eccentric friends, Nancy's life seems on the upswing. But when a mysterious French officer insists that she has a story to tell, Nancy must decide if picking up the pen again and revealing all is worth the price she might be forced to pay.
Eighty years later, Heywood Hill is abuzz with the hunt for a lost wartime manuscript written by Nancy Mitford. For one woman desperately in need of a change, the search will reveal not only a new side to Nancy, but an even more surprising link between the past and present…
Available at:
Amazon | Barnes & Noble | Google Play | Kobo | Apple Books | Indiebound | Indigo | Audible | Goodreads
The Stolen Book of Evelyn Aubrey by Serena Burdick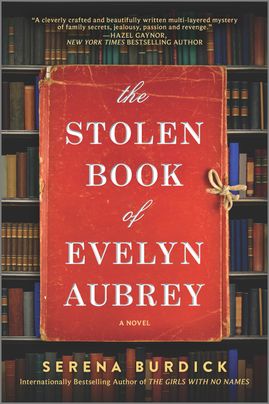 What if you could write a new ending for yourself?
England, 1898. When Evelyn first married the famous novelist William Aubrey, she was dazzled by his brilliance. But their newlywed bliss is brief when William is gripped by writer's block, and he becomes jealous of Evelyn's writing talent. When he commits the ultimate betrayal—stealing a draft of her novel and passing it off as his own—Evelyn decides to write her way out of their unhappy marriage.
California, 2006. Abigail always wondered about her father, his identity forever lost when her mother unexpectedly died. Or so Abigail thought, until she stumbled upon his photo and a message that her great-great-grandmother was the author Evelyn Aubrey, leading Abigail on a journey to England in search for answers. There, she learns of Evelyn's shocking disappearance and how London society believed she was murdered. But from what she uncovers about Evelyn, Abigail believes her brilliant great-great-grandmother had another plot up her sleeve.
Rich in atmosphere and emotion, The Stolen Book of Evelyn Aubrey tells the story of literary secrets, a family curse and the lengths women will go to take charge of their future.
Available at:
Amazon | Barnes & Noble | Google Play | Kobo | Apple Books | Indiebound | Indigo | Audible | Goodreads
Talk Bookish To Me by Kate Bromley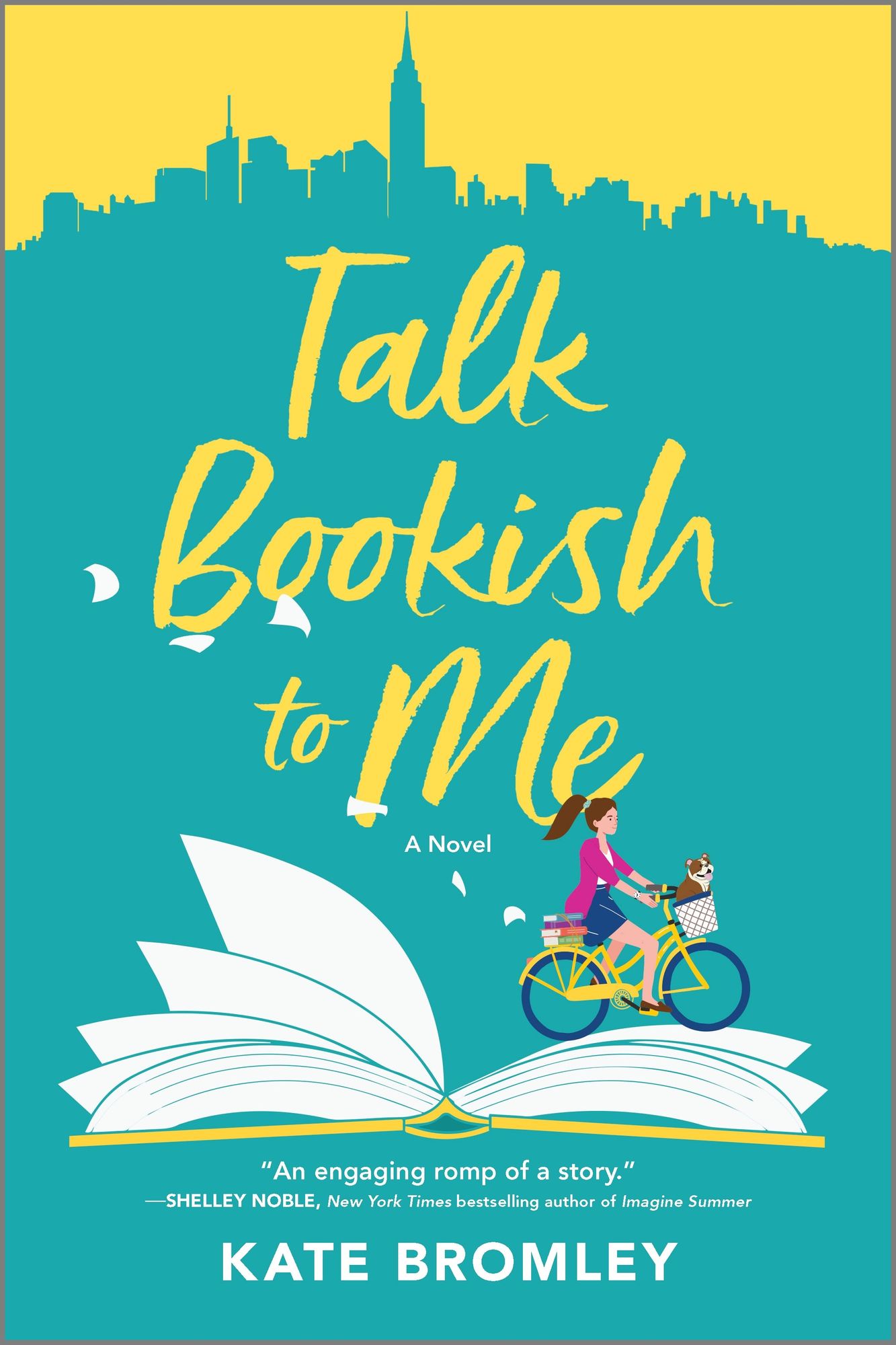 Inspiration can come from the most unlikely—and inconvenient—sources.
Kara Sullivan's life is full of love—albeit fictional. As a bestselling romance novelist and influential Bookstagrammer, she's fine with getting her happily-ever-after fix between the covers of a book.
But right now? Not only is Kara's best friend getting married next week—which means big wedding stress—but the deadline for her next novel is looming, and she hasn't written a single word. The last thing she needs is for her infuriating first love, Ryan Thompson, to suddenly appear in the wedding party. But Ryan's unexpected arrival sparks a creative awakening in Kara that inspires the steamy historical romance she desperately needs to deliver.
With her wedding duties intensifying, her deadline getting closer by the second and her bills not paying themselves, Kara knows there's only one way for her to finish her book and to give her characters the ever-after they deserve. But can she embrace the unlikely, ruggedly handsome muse—who pushes every one of her buttons—to save the wedding, her career and, just maybe, write her own happy ending?
Available at:
Amazon | Barnes & Noble | Google Play | Kobo | Apple Books | Indiebound | Indigo | Audible | Goodreads