Families can come in all shapes and sizes…and levels of dysfunction. In these stories, families take center stage in the plot and that means drama! We've got some historical fiction sagas, a heartfelt book featuring a blended family, and a captivating mystery about a missing diamond! Needless to say, you're going to be captivated by the good, bad, and the ugly of these fictional families.
The Inheritance by JoAnn Ross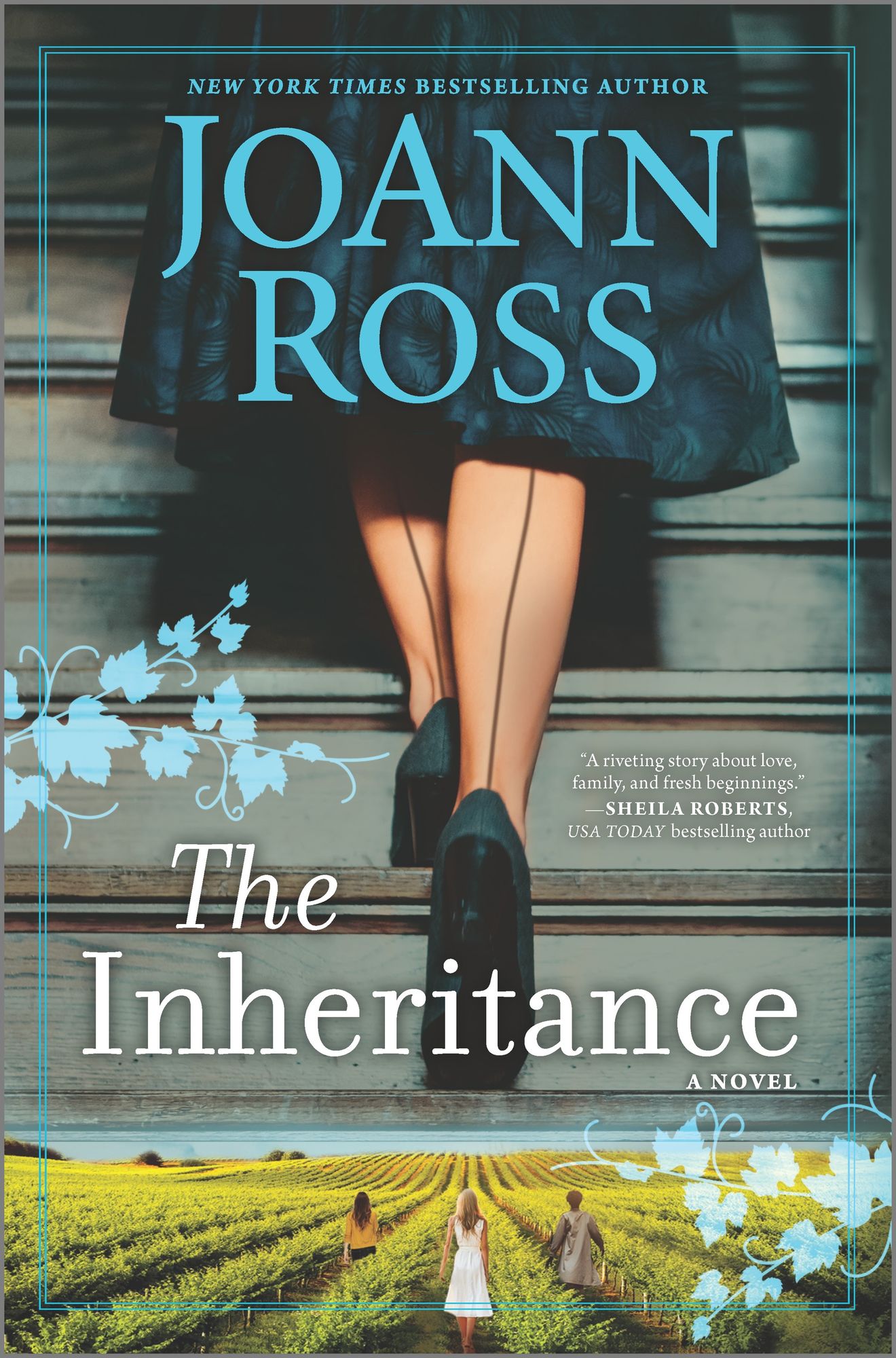 With a dramatic wartime love story woven through, JoAnn Ross's brilliant new novel is a gorgeous generational saga about the rivalry, history and loyalty that bond sisters together
When conflict photographer Jackson Swann dies, he leaves behind a conflict of his own making when his three daughters, each born to a different mother, discover that they're now responsible for the family's Oregon vineyard—and for a family they didn't ask for.
After a successful career as a child TV star, Tess is, for the first time, suffering from a serious identity crisis, and grieving for the absent father she's resented all her life.
Charlotte, brought up to be a proper Southern wife, gave up her own career to support her husband's political ambitions. On the worst day of her life, she discovers her beloved father has died, she has two sisters she never knew about and her husband has fallen in love with another woman.
Natalie, daughter of Jack's longtime mistress, has always known about her half sisters, and has dreaded the day when Tess and Charlotte find out she's the daughter their father kept.
As the sisters reluctantly gather at the vineyard, they're soon enchanted by the Swann family matriarch and namesake of Maison de Madeleine wines, whose stories of bravery in WWII France and love for a wounded American soldier will reveal the family legacy they've each inherited and change the course of all their lives.
Available at:
Amazon | Barnes & Noble | Google Play | Kobo | Apple Books | Indiebound | Indigo | Audible | Goodreads
The Stepsisters by Susan Mallery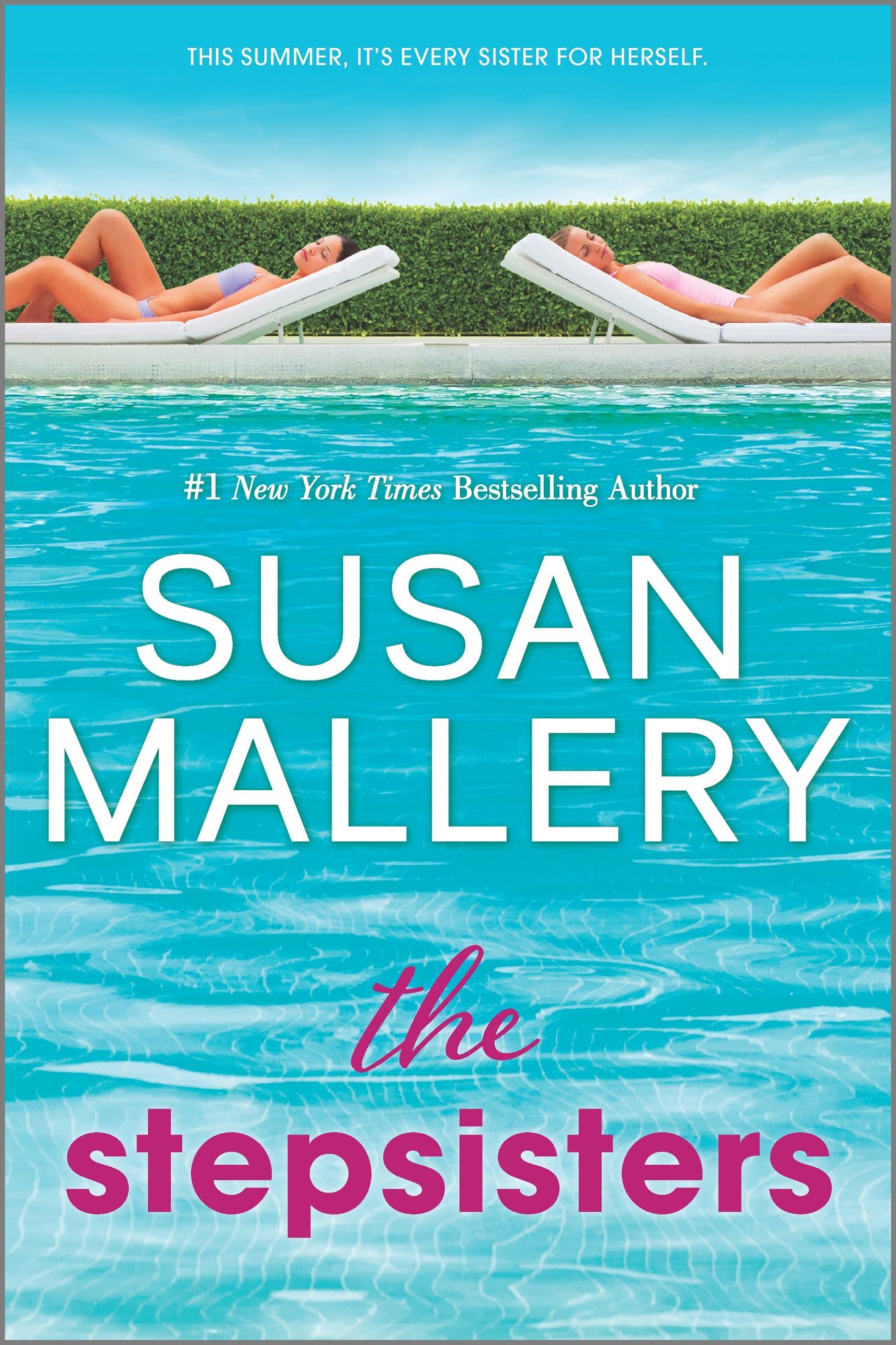 #1 New York Times bestselling author Susan Mallery pens a love story of a different sort…a heartfelt tale of friendship between two women who used to be sisters.
Once upon a time, when her dad married Sage's mom, Daisy was thrilled to get a bright and shiny new sister. But Sage was beautiful and popular, everything Daisy was not, and she made sure Daisy knew it.
Sage didn't have Daisy's smarts—she had to go back a grade to enroll in the fancy rich-kid school. So she used her popularity as a weapon, putting Daisy down to elevate herself. After the divorce, the stepsisters' rivalry continued until the final, improbable straw: Daisy married Sage's first love, and Sage fled California.
Eighteen years, two kids and one troubled marriage later, Daisy never expects—or wants—to see Sage again. But when the little sister they have in common needs them both, they put aside their differences to care for Cassidy. As long-buried truths are revealed, no one is more surprised than they when friendship blossoms.
Their fragile truce is threatened by one careless act that could have devastating consequences. They could turn their backs on each other again…or they could learn to forgive once and for all and finally become true sisters of the heart.
Available at:
Amazon | Barnes & Noble | Google Play | Kobo | Apple Books | Indiebound | Indigo | Audible | Goodreads
The Imperfects by Amy Meyerson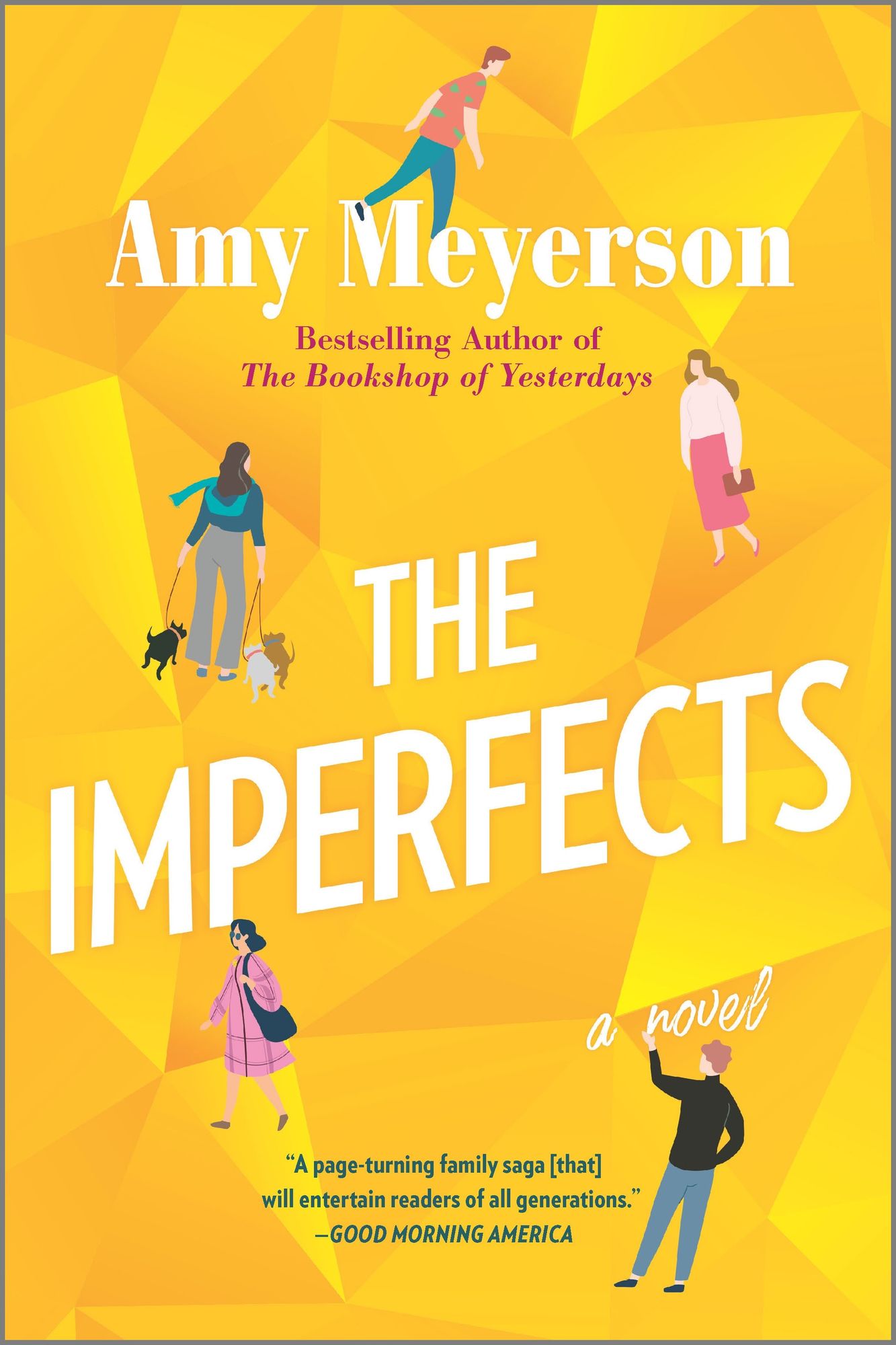 "A page-turning family saga, this book will entertain readers of all generations." —Good Morning America
From the bestselling author of The Bookshop of Yesterdays comes a captivating new novel about a priceless inheritance that leads one family on a life-altering pursuit of the truth.
The Millers are far from perfect. Estranged siblings Beck, Ashley and Jake find themselves under one roof for the first time in years, forced to confront old resentments and betrayals, when their mysterious, eccentric matriarch, Helen, passes away. But their lives are about to change when they find a secret inheritance hidden among her possessions—the Florentine Diamond, a 137-carat yellow gemstone that went missing from the Austrian Empire a century ago.
Desperate to learn how one of the world's most elusive diamonds ended up in Helen's bedroom, they begin investigating her past only to realize how little they know about their brave, resilient grandmother. As the Millers race to determine whether they are the rightful heirs to the diamond and the fortune it promises, they uncover a past more tragic and powerful than they ever could have imagined, forever changing their connection to their heritage and each other.
Inspired by the true story of the real, still-missing Florentine Diamond, The Imperfects illuminates the sacrifices we make for family and how sometimes discovering the truth of the past is the only way to better the future.
Available at:
Amazon | Barnes & Noble | Google Play | Kobo | Apple Books | Indiebound | Indigo | Audible | Goodreads
The Things We Cannot Say by Kelly Rimmer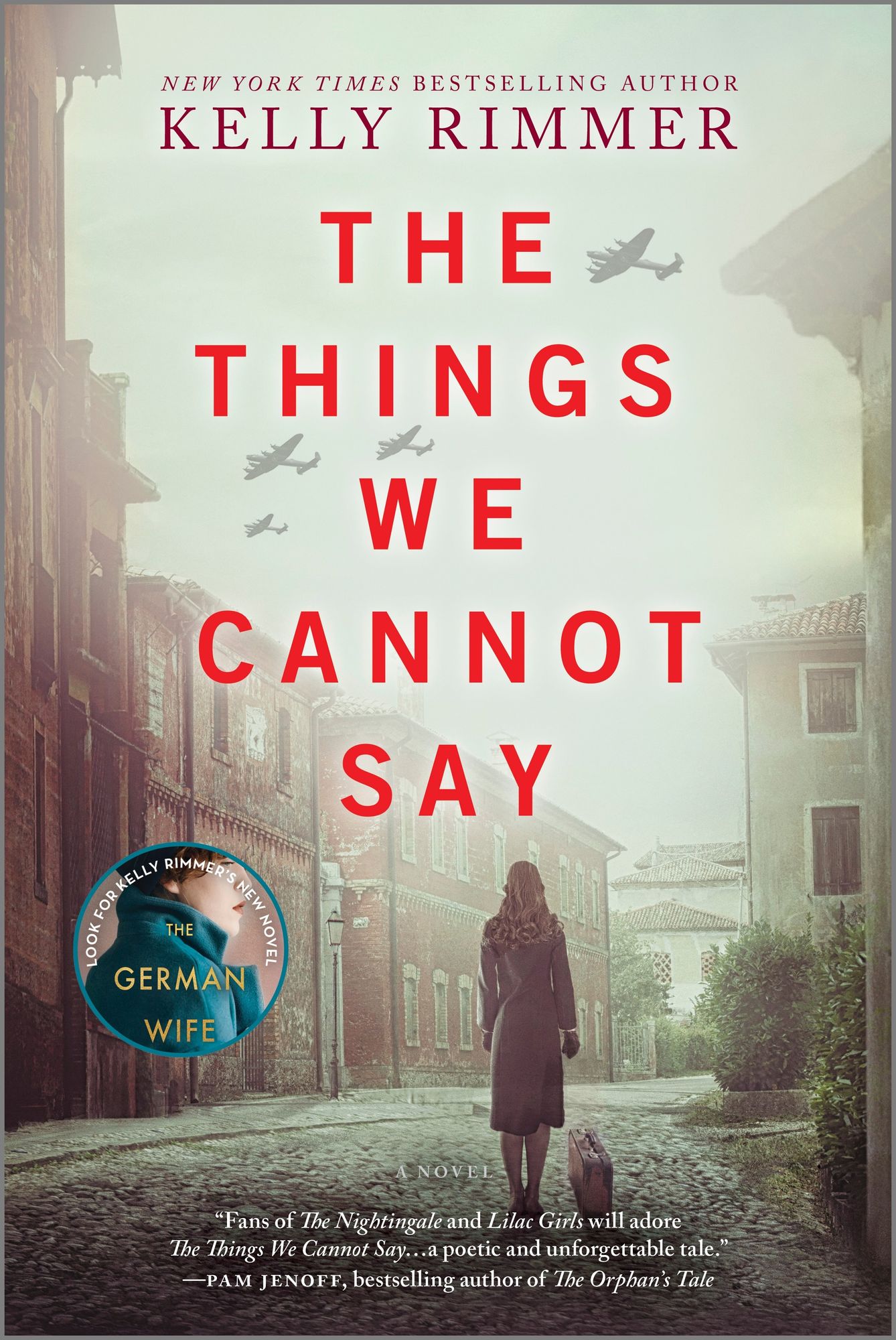 A New York Times bestseller!

From the author of Truths I Never Told You, Before I Let You Go, and the upcoming The Warsaw Orphan, Kelly Rimmer's powerful WWII novel follows a woman's urgent search for answers to a family mystery that uncovers truths about herself that she never expected.
In 1942, Europe remains in the relentless grip of war. Just beyond the tents of the Russian refugee camp she calls home, a young woman speaks her wedding vows. It's a decision that will alter her destiny…and it's a lie that will remain buried until the next century.
Since she was nine years old, Alina Dziak knew she would marry her best friend, Tomasz. Now fifteen and engaged, Alina is unconcerned by reports of Nazi soldiers at the Polish border, believing her neighbors that they pose no real threat, and dreams instead of the day Tomasz returns from college in Warsaw so they can be married. But little by little, injustice by brutal injustice, the Nazi occupation takes hold, and Alina's tiny rural village, its families, are divided by fear and hate.
Then, as the fabric of their lives is slowly picked apart, Tomasz disappears. Where Alina used to measure time between visits from her beloved, now she measures the spaces between hope and despair, waiting for word from Tomasz and avoiding the attentions of the soldiers who patrol her parents' farm. But for now, even deafening silence is preferable to grief.
Slipping between Nazi-occupied Poland and the frenetic pace of modern life, Kelly Rimmer creates an emotional and finely wrought narrative. The Things We Cannot Say is an unshakable reminder of the devastation when truth is silenced…and how it can take a lifetime to find our voice before we learn to trust it.
Available at:
Amazon | Barnes & Noble | Google Play | Kobo | Apple Books | Indiebound | Indigo | Audible | Goodreads
Call Your Daughter Home by Deb Spera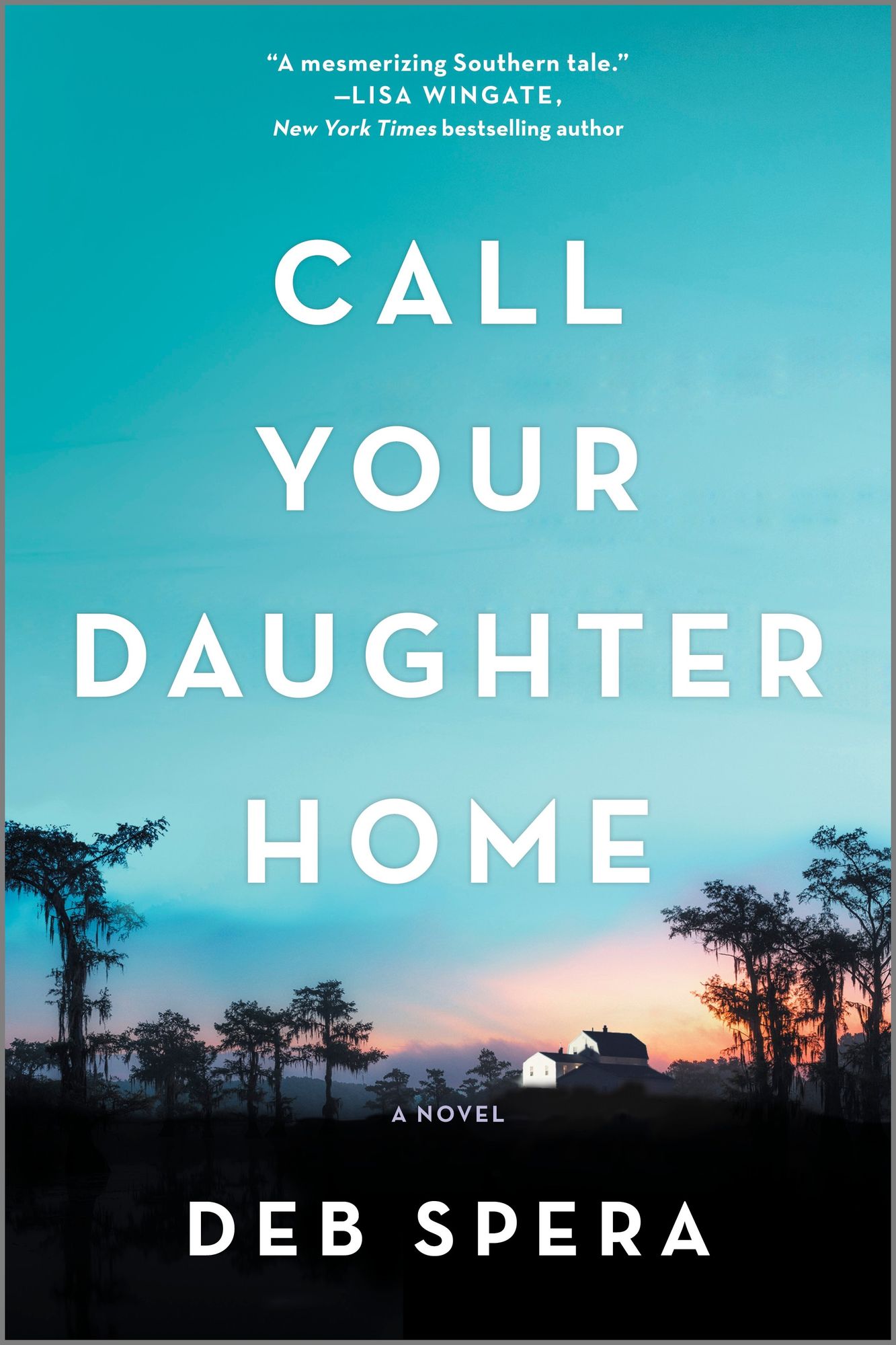 For readers of Delia Owens' Where the Crawdads Sing and Sue Monk Kidd's The Secret Life of Bees, this extraordinary historical debut novel follows three fierce Southern women in an unforgettable story of motherhood and womanhood.
It's 1924 in Branchville, South Carolina and three women have come to a crossroads. Gertrude, a mother of four, must make an unconscionable decision to save her daughters. Retta, a first-generation freed slave, comes to Gertrude's aid by watching her children, despite the gossip it causes in her community. Annie, the matriarch of the influential Coles family, offers Gertrude employment at her sewing circle, while facing problems of her own at home.
These three women seemingly have nothing in common, yet as they unite to stand up to injustices that have long plagued the small town, they find strength in the bond that ties women together. Told in the pitch-perfect voices of Gertrude, Retta, and Annie, Call Your Daughter Home is an emotional, timeless story about the power of family, community, and ferocity of motherhood.
Available at:
Amazon | Barnes & Noble | Google Play | Kobo | Apple Books | Indiebound | Indigo | Audible | Goodreads
Confessions from the Quilting Circle by Maisey Yates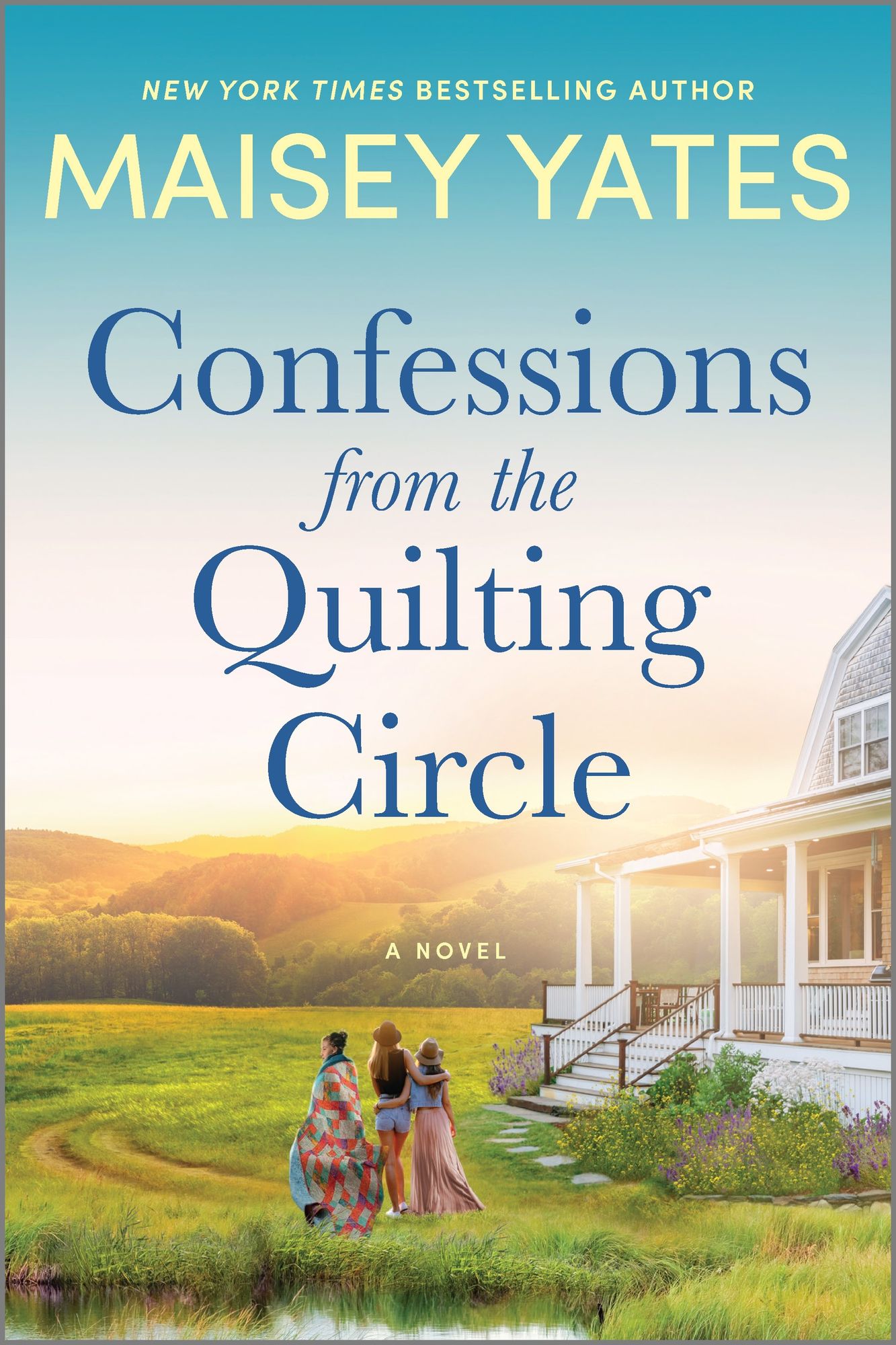 The Ashwood women don't have much in common…except their ability to keep secrets.
When Lark Ashwood's beloved grandmother dies, she and her sisters discover an unfinished quilt. Finishing it could be the reason Lark's been looking for to stop running from the past, but is she ever going to be brave enough to share her biggest secret with the people she ought to be closest to?
Hannah can't believe she's back in Bear Creek, the tiny town she sacrificed everything to escape from. The plan? Help her sisters renovate her grandmother's house and leave as fast as humanly possible. Until she comes face-to-face with a man from her past. But getting close to him again might mean confessing what really drove her away…
Stay-at-home mom Avery has built a perfect life, but at a cost. She'll need all her family around her, and all her strength, to decide if the price of perfection is one she can afford to keep paying.
This summer, the Ashwood women must lean on each other like never before, if they are to stitch their family back together, one truth at a time…
Available at:
Amazon | Barnes & Noble | Google Play | Kobo | Apple Books | Indiebound | Indigo | Audible | Goodreads
Ladies of the House by Lauren Edmondson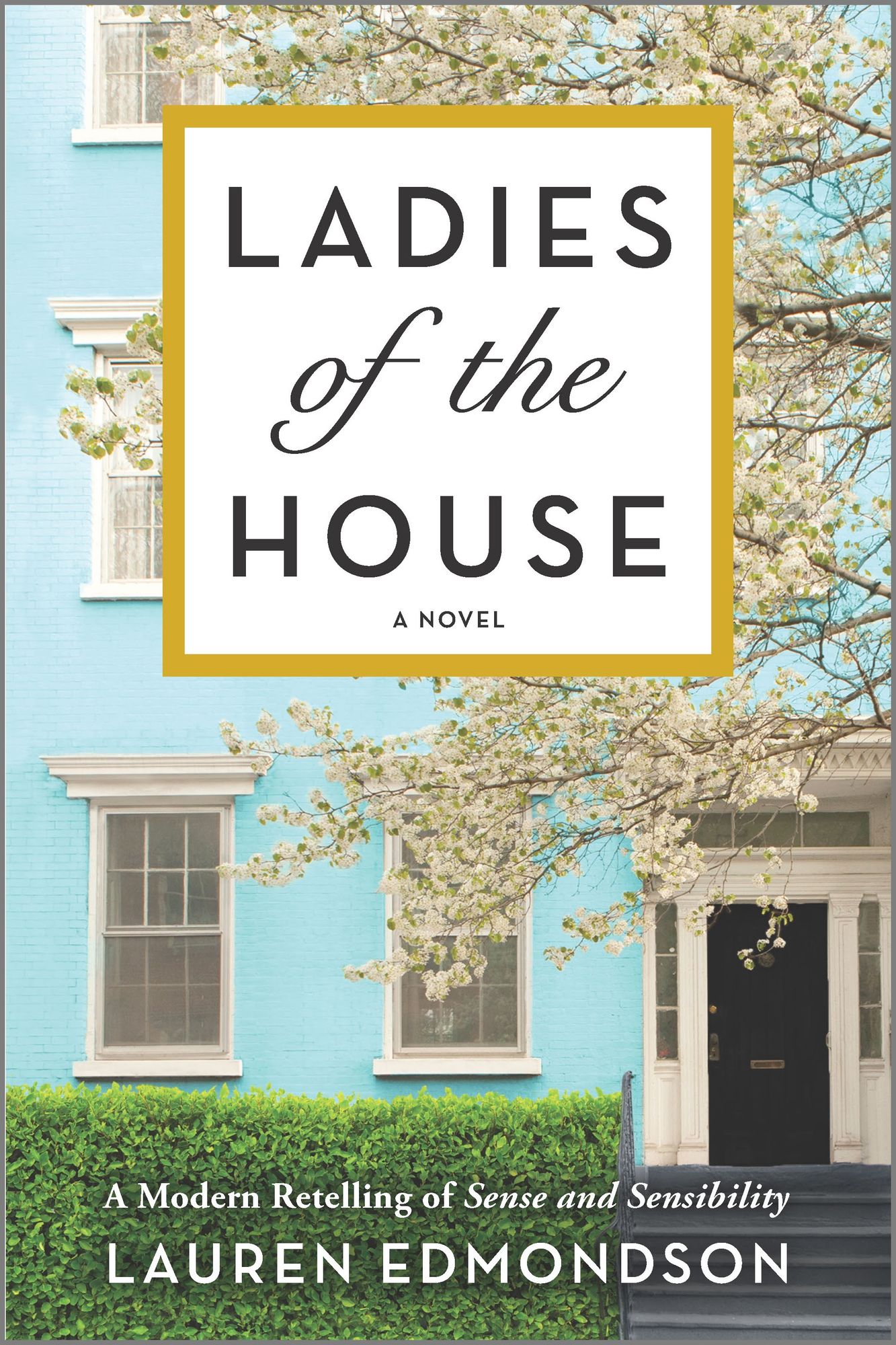 AN IRRESISTIBLE NOVEL THAT PUTS A MODERN SPIN ON JANE AUSTEN'S CLASSIC SENSE AND SENSIBILITY
"I was absolutely charmed by Ladies of the House. A wonderful debut." —Allison Winn Scotch, bestselling author of Cleo McDougal Regrets Nothing
No surprise is a good surprise. At least according to thirty-four-year-old Daisy Richardson. So when it's revealed in dramatic fashion that her esteemed father had been involved in a public scandal before his untimely death, Daisy's life becomes complicated—and fast.
For one, the Richardsons must now sell the family home in Georgetown they can no longer afford, and Daisy's mother is holding on with an iron grip. Her younger sister, Wallis, is ready to move on to bigger and better things but falls fast and hard for the most inconvenient person possible. And then there's Atlas, Daisy's best friend. She's always wished they could be more, but now he's writing an exposé on the one subject she's been desperate to avoid: her father.
Daisy's plan is to maintain a low profile as she works to keep her family intact amid social exile, public shaming, and quickly dwindling savings. But the spotlight always seems to find the Richardsons, and when another twist in the scandal comes to light, Daisy must confront the consequences of her continued silence and summon the courage to stand up and accept the power of her own voice.
Available at:
Amazon | Barnes & Noble | Google Play | Kobo | Apple Books | Indiebound | Indigo | Audible | Goodreads
Let us know: what's the best family drama you've read?