You have been working hard, meeting your goals and trying to go through the never ending to-do list. Why not set a date (or weekend), clear your schedule and plan to dedicate some much needed time to reconnecting with yourself and a couple of relaxing reads. You deserve it!
Don't know where to start? Here's a few tips on planning a restful readathon!
Clear your schedule
First, just like you plan for that road trip, be intentional and put it in your schedule. That means, clearing your schedule. Run all your errands. Check and reply to all your emails. Set up a sleepover for the kids. Buy noise-cancelling ear phones.
Removing all possible distractions will allow you to relax. If you want, go ahead and do all your shopping before the weekend. Stock up on all your favorite snacks. You could also plan for this to be a social media-free weekend.
Set the scene
To get you in completely relaxed, you can plan to go away for the weekend or simply get all your comfort items out. You will need all your favorite reading items—your favorite reading socks, blanket & pillows and your most comfortable set of pjs! If you love to have some music playing as you read, go ahead and make a playlist.
Don't forget the books!
You are going to need a couple of books to take you through the weekend. A great idea is to get one or two audiobooks to listen to while you take a walk. You could also line up a few of your favorite book film adaptations to watch.
Speaking of books, here are a few of our favorite reads to relax with.
It's Been A Pleasure, Noni Blake by Claire Christian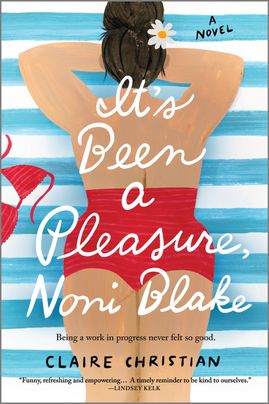 You can jumpstart your weekend with this feel-good read about choosing yourself. Tired of living her life for everyone else, Noni Blake embarks on a journey of self-discovery, choosing to prioritize only things that feel good in the moment (sounds like you this weekend).
Of all the women and men Noni Blake has pleased in her life, there's one she's often overlooked—herself. After the end of a decade-long relationship, Noni decides it's time for that to change. As she embarks on a pleasure-seeking quest that takes her halfway around the world, she discovers that maybe she can have everything, and everyone, she's ever wanted.
Effortlessly hilarious and relatable, Claire Christian spins a fresh, uplifting story about starting over as a thirtysomething woman who's been living life for everyone else. A story of self-discovery for the ages, Noni's journey serves as a reminder that life is what we make of it—so why not enjoy it?
Pick up your copy of It's Been A Pleasure, Noni Blake here!
Before the Coffee Gets Cold by Toshikazu Kawaguchi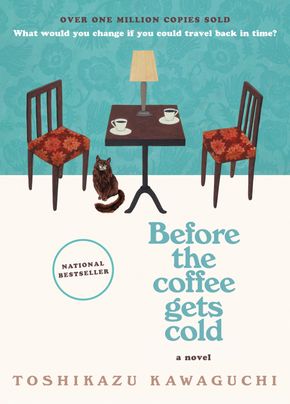 What better way to relax than by letting your imagination run wild? If you could go back in time, who would you want to meet?
Toshikazu Kawaguchi's heartwarming, wistful, mysterious and delightfully quirky novel explores the age-old question: What would you change if you could travel back in time?
In a small back alley of Tokyo, there is a café that has been serving carefully brewed coffee for more than one hundred years. Local legend says that this shop offers something else besides coffee—the chance to travel back in time.
Over the course of one summer, four customers visit the café in the hopes of making that journey. But time travel isn't so simple, and there are rules that must be followed. Most important, the trip can last only as long as it takes for the coffee to get cold.
Pick up your copy of Before the Coffee Gets Cold here!
The Secret Keeper of Jaipur by Alka Joshi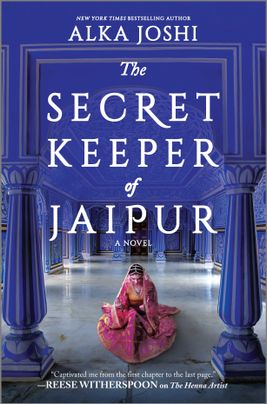 Travel to India with The Secret Keeper of Jaipur by Alka Joshi for your weekend. Following her first book, The Henna Artist, a Reese's Book Club pick, the New York Times bestselling author returns with the henna artist Lakshmi and her protégé, Malik in this tale.
It's the spring of 1969, and Lakshmi, now married to Dr. Jay Kumar, directs the Healing Garden in Shimla. Malik has finished his private school education. At twenty, he has just met a young woman named Nimmi when he leaves to apprentice at the Facilities Office of the Jaipur Royal Palace. Their latest project: a state-of-the-art cinema.
You could opt for the audiobook as you make some Indian food and a cocktail from our free book club kit. The kit includes recipes to Aloo Gobi Matar Subji, a vegetable curry famous in North India and the Marahani cocktail.
Pick up your copy of The Secret Keeper of Jaipur here!
Pug Actually by Matt Dunn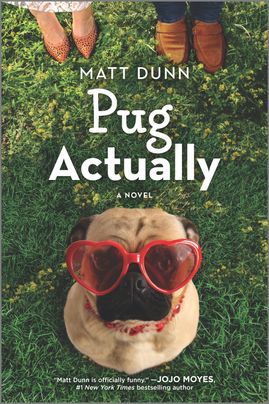 If you're a lover of dogs (and rom-coms), you'll love this charming, pitch-perfect take on relationships as seen through the eyes of a wise pug named Doug, who is determined to play cupid to fix his owner's love life with his own four paws.
Doug wants his rescuer, Julie, to be happy. He is loyal and loves her unconditionally—two things that can't be said about Julie's married boss and lover, Luke. Yet Julie is reluctant to break up, afraid to end up like her eccentric cat-owning neighbor. It's a prospect that horrifies Doug, too.
Newly divorced Tom, on the other hand, is perfect for Julie. Everyone can see it—except for Julie and Tom. Doug is confident that with his help they will get over their initial animosity toward each other.
Not all heroes wear capes. Some of them wear collars.
Pick up your copy of Pug Actually here!
The Bookshop of Yesterdays by Amy Meyerson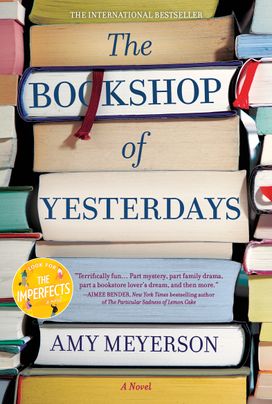 A woman inherits a beloved bookstore and sets forth on a journey of self-discovery in this poignant debut about family, forgiveness and a love of reading.
When Miranda returns home to Los Angeles and to Prospero Books—now as its owner—she finds clues that Billy has hidden for her inside novels on the store's shelves, in locked drawers of his apartment upstairs, in the name of the store itself. Miranda becomes determined to save Prospero Books and to solve Billy's last scavenger hunt. She soon finds herself drawn into a journey where she meets people from Billy's past, people whose stories reveal a history that Miranda's mother has kept hidden—and the terrible secret that tore her family apart.
Big hearted and trenchantly observant, The Bookshop of Yesterdays is a lyrical story of family, love and the healing power of community. It's a love letter to reading and bookstores, and a testament to how our histories shape who we become.
Pick up your copy of The Bookshop of Yesterdays by Amy Meyerson here!
What books are on your list to relax with this weekend? Let us know in the comments!