You know those books that are so beautiful, impactful, and/or terrifying that you're fully immersed with every page? It's like your own personal movie playing in your head. Well, these are these books. The locations are lush, the writing is heart-wrenching, the characters are so beautiful that they could step out of the pages and continue on with the conversation in real time. These books will send you on adventures, envelope you, and thrill you up until the very last page.
Secluded Cabin Sleeps Six by Lisa Unger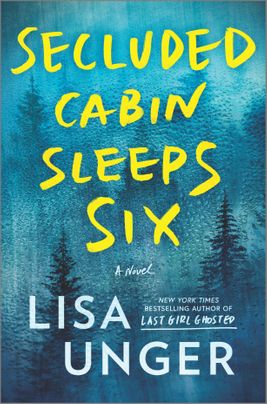 "A deliciously tense ride." —Ruth Ware, New York Times bestselling author of One By One

Three couples rent a luxury cabin in the woods for a weekend getaway to die for in this chilling locked-room thriller by New York Times bestselling author Lisa Unger.
What could be more restful, more restorative, than a weekend getaway with family and friends? An isolated luxury cabin in the woods, complete with spectacular views, a hot tub and a personal chef. Hannah's loving and generous tech-mogul brother found the listing online. The reviews are stellar. It's his birthday gift to Hannah and includes their spouses and another couple. The six friends need this trip with good food, good company and lots of R & R, far from the chatter and pressures of modern life.
But the dreamy weekend is about to turn into a nightmare. A deadly storm is brewing. The rental host seems just a little too present. The personal chef reveals that their beautiful house has a spine-tingling history. And the friends have their own complicated past, with secrets that run blood deep. How well does Hannah know her brother, her own husband? Can she trust her best friend? And who is the new boyfriend, crashing their party? Meanwhile, someone is determined to ruin the weekend, looking to exact a payback for deeds long buried. Who is the stranger among them?
Available at:
Amazon | Barnes & Noble | Google Play | Kobo | Apple Books | Indiebound | Indigo | Audible | Goodreads
Someday, Maybe by Onyi Nwabineli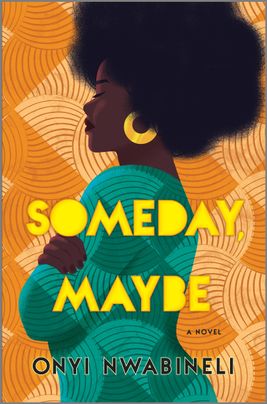 A stunning and witty debut novel about a young woman's emotional journey through unimaginable loss, pulled along by her tight-knit Nigerian family, a posse of new friends, and the love and laughter she shared with her husband. Onyi Nwabineli is a fresh new voice for fans of Yaa Gyasi, Queenie and I May Destroy You.
Here are three things you should know about my husband:
He was the great love of my life despite his penchant for going incommunicado.
He was, as far as I and everyone else could tell, perfectly happy. Which is significant because…
On New Year's Eve, he killed himself.
And here is one thing you should know about me:
I found him.
Bonus fact: No. I am not okay.
Available at:
Amazon | Barnes & Noble | Google Play | Kobo | Apple Books | Indiebound | Indigo | Audible | Goodreads
Florida Woman by Deb Rogers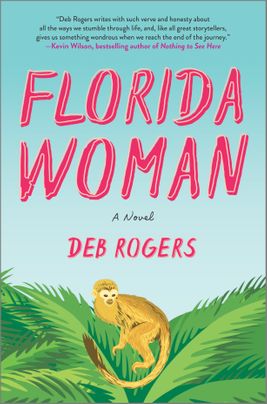 A gleefully dark and entertaining debut for fans of Kevin Wilson and Karen Russell, about one young woman's sensational summer at a Floridian wildlife center for exotic monkeys

Jamie is a Florida Woman. She grew up on the beach, thrives in humidity, has weathered more hurricanes than she can count, and now, after going viral for an outrageous crime she never meant to commit in the first place, she has the requisite headline to her name. But when the chance comes for her to escape viral infamy and imminent jail time by taking a community service placement at Atlas, a shelter for rescued monkeys, it seems like just the fresh start Jamie needs to finally get her life back on track — until it's not.
Something sinister stirs in the palmetto woods surrounding her cabin, and secrets lurk among the three beguiling women who run the shelter and affectionately take Jamie under their wing for the summer. She hears the distant screams of monkeys each night; the staff perform cryptic, lakeside sacrifices to honor Atlas; and the land, which has long been abandoned by citrus farmers and theme park developers alike, now proves to be dangerously, relentlessly untamed.
As Jamie ventures deeper into the offbeat world and rituals of Atlas, her summer is soon set to inspire an even stranger Florida headline than she ever could've imagined.
Available at:
Amazon | Barnes & Noble | Google Play | Kobo | Apple Books | Indiebound | Indigo | Audible |Goodreads
The Girl From Guernica by Karen Robards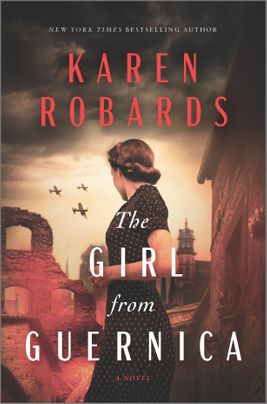 Inspired by Picasso's great masterpiece Guernica, New York Times bestselling author Karen Robards returns with a riveting story of love, intrigue, deception and bravery in the face of war…
On an April day in 1937, the sky opens and fire rains down upon the small Spanish town of Guernica. Seventeen-year-old Sibi and her family are caught up in the horror. Griff, an American military attaché, pulls Sibi from the wreckage, and it's only the first time he saves her life in a span of hours. When Germany claims no involvement in the attack, insisting the Spanish Republic was responsible, Griff guides Sibi to lie to Nazi officials. If she or her sisters reveal that they saw planes bearing swastikas, the gestapo will silence them—by any means necessary.
As war begins to rage across Europe, Sibi joins the underground resistance, secretly exchanging information with Griff. But as the scope of Germany's ambitions becomes clear, maintaining the facade of a Nazi sympathizer becomes ever more difficult. And as Sibi is drawn deeper into a web of secrets, she must find a way to outwit an enemy that threatens to decimate her family once and for all.
Masterfully rendered and vividly capturing one of the most notorious episodes in history, The Girl from Guernica is an unforgettable testament to the bonds of family and the courage of women in wartime.
Available at:
Amazon | Barnes & Noble | Google Play | Kobo | Apple Books | Indiebound | Indigo | Audible |Goodreads
Virgin River by Robyn Carr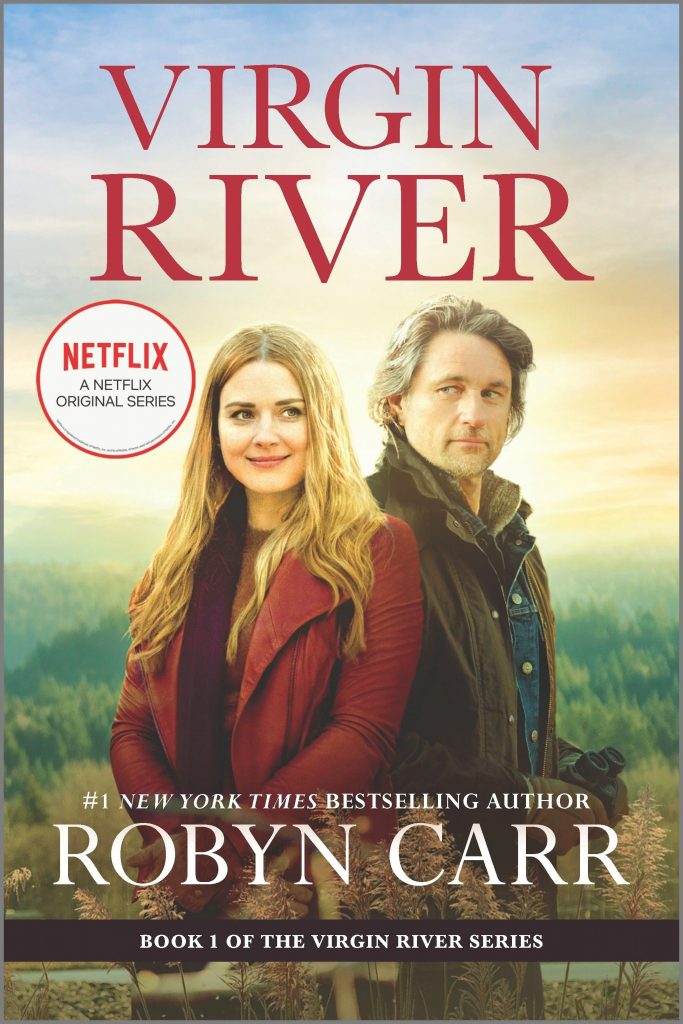 Can't wait to find out next on Netflix? You don't have to! We have a whole series for you to binge before you get to enjoy streaming the whole series.
And in case you need a refresher as to why this series is so binge-able:
When the recently widowed Melinda Monroe sees this ad, she quickly decides that the remote mountain town of Virgin River might be the perfect place to escape her heartache and to reenergize the nursing career she loves. But her high hopes are dashed within an hour of arriving—the cabin is a dump, the roads are treacherous and the local doctor wants nothing to do with her. Realizing she's made a huge mistake, Mel decides to leave town the following morning.
But a tiny baby abandoned on a front porch changes her plans…and former marine Jack Sheridan cements them into place.
Available at:
Amazon | Barnes & Noble | Google Play | Kobo | Apple Books | Indiebound | Indigo | Audible | Goodreads
The Codebreaker's Secret by Sara Ackerman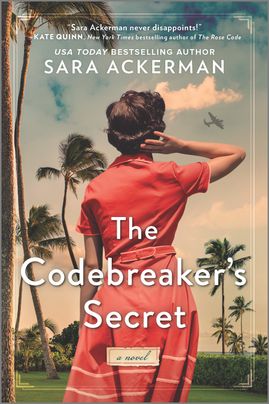 A brilliant female codebreaker. An "unbreakable" Japanese naval code. A pilot on a top-secret mission that could change the course of WWII. The Codebreaker's Secret is a dazzling story of love and intrigue set during America's darkest hour.
1943. As war in the Pacific rages on, Isabel Cooper and her codebreaker colleagues huddle in "the dungeon" at Station HYPO in Pearl Harbor, deciphering secrets plucked from the airwaves in a race to bring down the enemy. Isabel has only one wish: to avenge her brother's death. But she soon finds life has other plans when she meets his best friend, a hotshot pilot with secrets of his own.
1965. Fledgling journalist Lu Freitas comes home to Hawai'i to cover the grand opening of the glamorous Mauna Kea Beach Hotel, Rockefeller's newest and grandest project. When a high-profile guest goes missing, Lu forms an unlikely alliance with an intimidating veteran photographer to unravel the mystery. The two make a shocking discovery that stirs up memories and uncovers an explosive secret from the war days. A secret that only a codebreaker can crack.
Available at:
Amazon | Barnes & Noble | Google Play | Kobo | Apple Books | Indiebound | Indigo | Audible | Goodreads
A Caribbean Heiress in Paris by Adriana Herrera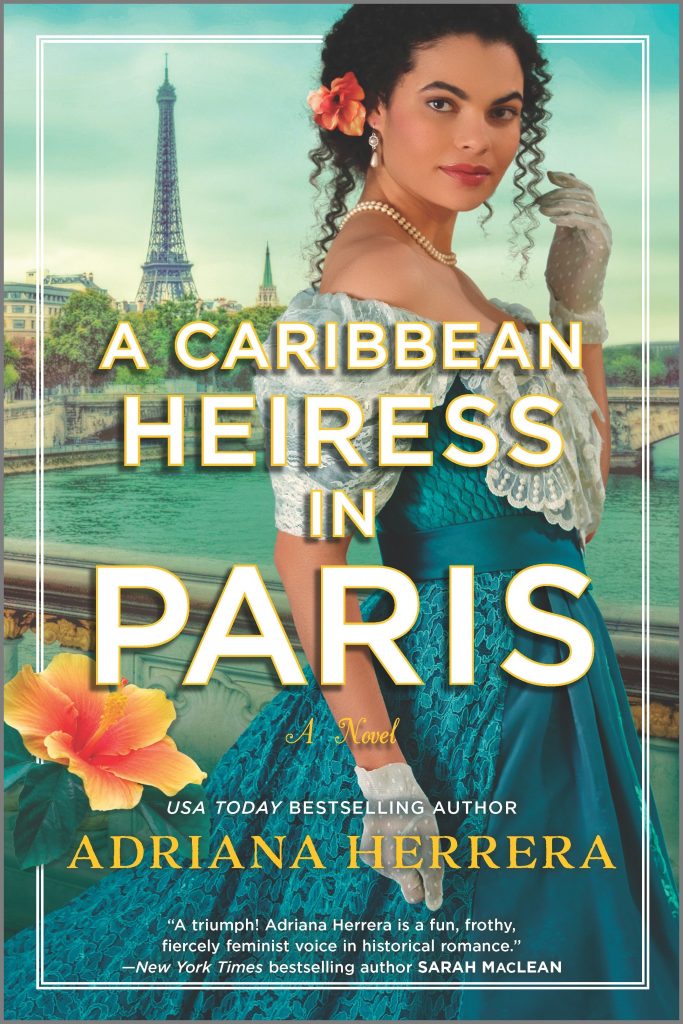 Paris, 1889
The Exposition Universelle is underway, drawing merchants from every corner of the globe…including Luz Alana Heith-Benzan, heiress to the Caña Brava rum empire.
Luz Alana set sail from Santo Domingo armed with three hundred casks of rum, her two best friends and one simple rule: under no circumstances is she to fall in love. In the City of Lights, she intends to expand the rum business her family built over three generations, but buyers and shippers alike can't imagine doing business with a woman…never mind a woman of color. This, paired with being denied access to her inheritance unless she marries, leaves the heiress in a very precarious position.
Enter James Evanston Sinclair, Earl of Darnick, who has spent a decade looking for purpose outside of his father's dirty money and dirtier dealings. Ignoring his title, he's built a whisky brand that's his biggest—and only—passion. That is, until he's confronted with a Spanish-speaking force of nature who turns his life upside down.
From their first tempestuous meeting, Luz Alana is conflicted. Why is this titled—and infuriatingly charming—Scottish man so determined to help her?
For Evan, every day with Luz Alana makes him yearn for more than her ardent kisses or the marriage of convenience that might save them both. But Luz Alana sailed for Paris prepared to build her business and her future; what she wasn't prepared for was love finding her.
Available at:
Amazon | Barnes &Noble | Google Play | Kobo | Apple Books | Indiebound | Indigo | Audible | Goodreads
The Woman With The Blue Star by Pam Jenoff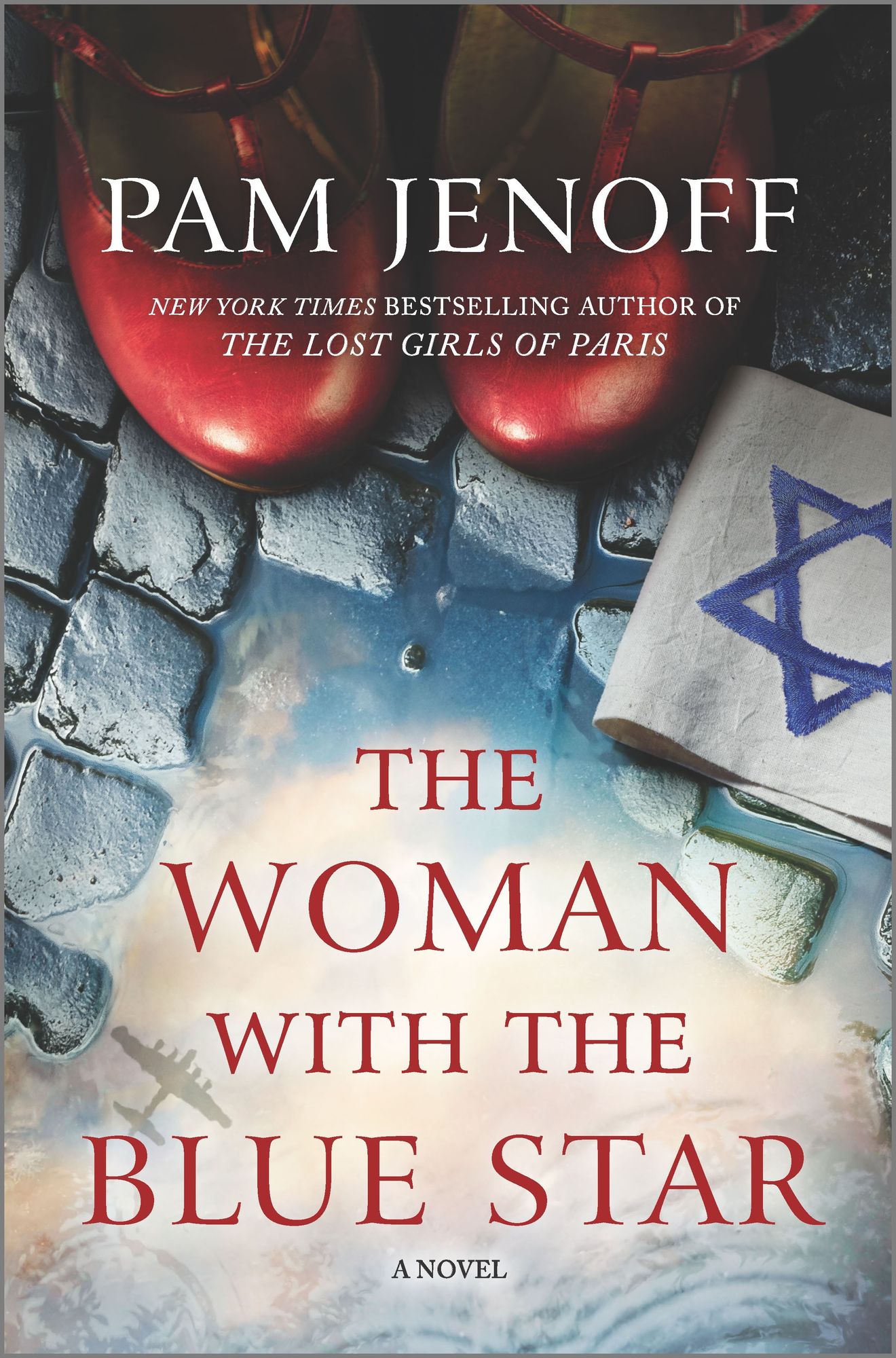 From the New York Times bestselling author of The Lost Girls of Paris comes arriveting tale of courage and unlikely friendship during World War II.
"This emotional novel is filled with twists, turns, and displays of bravery and love that you will never forget, culminating in an ending that manages to be both surprising and uplifting." —Lisa Scottoline, #1 New York Times bestselling author of Eternal
1942. Sadie Gault is eighteen and living with her parents in the Kraków Ghetto during World War II. When the Nazis liquidate the ghetto, Sadie and her pregnant mother are forced to seek refuge in the perilous tunnels beneath the city. One day Sadie looks up through a grate and sees a girl about her own age buying flowers.
Ella Stepanek is an affluent Polish girl living a life of relative ease with her stepmother, who has developed close alliances with the occupying Germans. While on an errand in the market, she catches a glimpse of something moving beneath a grate in the street. Upon closer inspection, she realizes it's a girl hiding.
Ella begins to aid Sadie and the two become close, but as the dangers of the war worsen, their lives are set on a collision course that will test them in the face of overwhelming odds. Inspired by incredible true stories, The Woman with the Blue Star is an unforgettable testament to the power of friendship and the extraordinary strength of the human will to survive.
Available at:
Amazon | Barnes & Noble | Google Play | Kobo | Apple Books | Indiebound | Indigo | Audible | Goodreads