So you've picked your Secret Santa's for this year and you're stuck? Don't worry, normally, we'd be in the same boat, but not htis time! This time, we have a list of books that are unputdownable, no matter who you are! This list has a little of something for everyone, so please feel free to choose freely (and widely 😉). Let us know which ones you chose in the comments below!
Local Woman Missing by Mary Kubica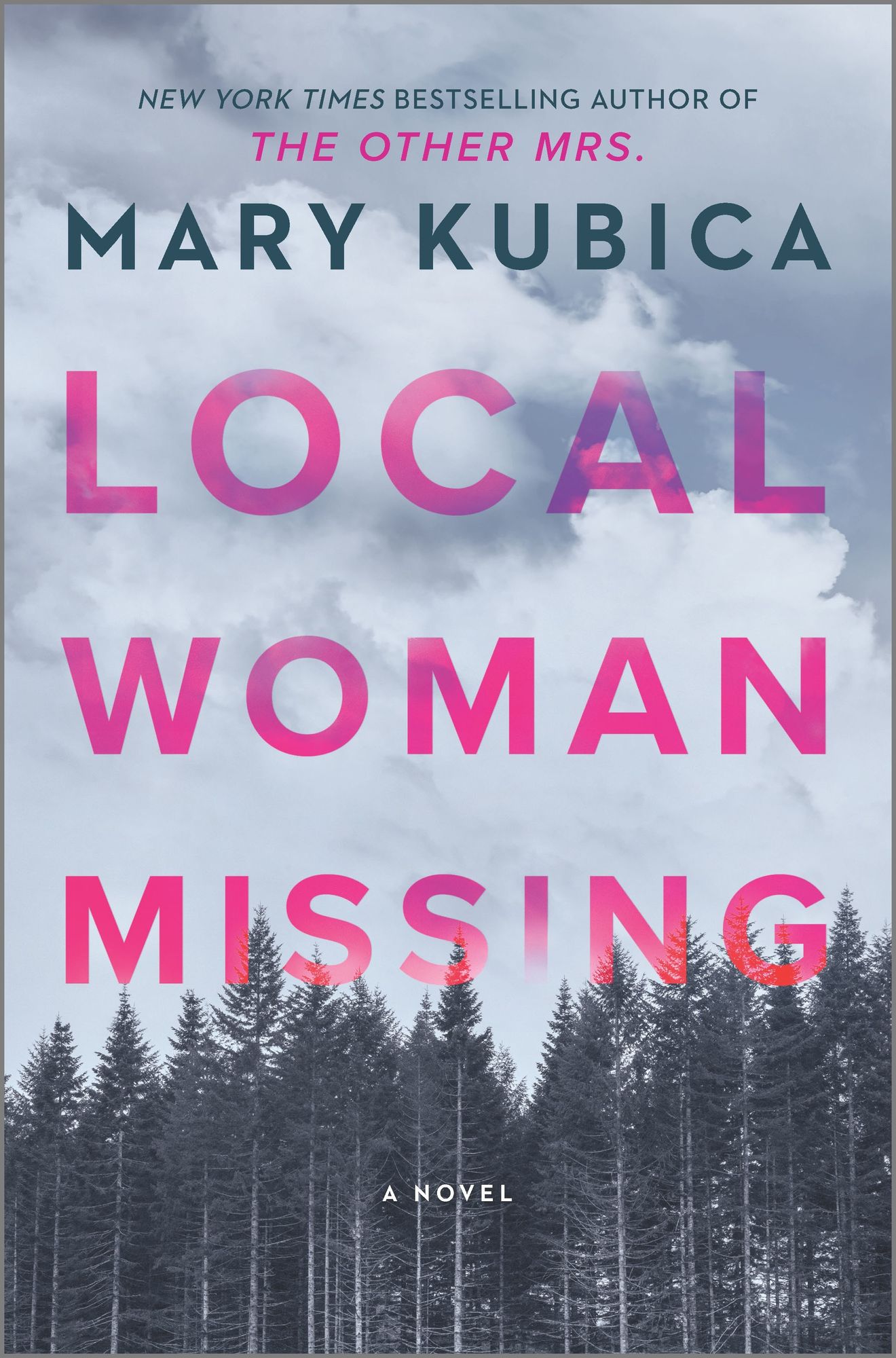 Dark and twisty, with white-knuckle tension and jaw-dropping surprises." —Riley Sager, New York Times bestselling author of Home Before Dark
In this smart and chilling thriller, master of suspense Mary Kubica takes domestic secrets to a whole new level, showing that some people will stop at nothing to keep the truth buried.
People don't just disappear without a trace…
Shelby Tebow is the first to go missing. Not long after, Meredith Dickey and her six-year-old daughter, Delilah, vanish just blocks away from where Shelby was last seen, striking fear into their once-peaceful community. Are these incidents connected? After an elusive search that yields more questions than answers, the case eventually goes cold.
Now, eleven years later, Delilah shockingly returns. Everyone wants to know what happened to her, but no one is prepared for what they'll find…
Available at:
Amazon | Barnes & Noble | Google Play | Kobo | Apple Books | Indiebound | Indigo | Audible | Goodreads
The Truth About Ben and June by Alex Kiester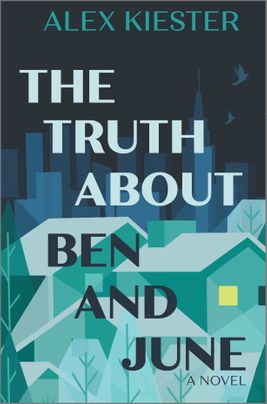 "This powerful novel takes an honest, unflinching look at the challenges of modern parenthood from both sides of a marriage."– Tracey Lange, New York Times bestselling author of We Are the Brennans

A heartfelt debut that explores the complexity of a modern-day marriage when a new mother vanishes one morning and her husband must retrace events of their recent past to bring her home.
Love isn't something that happens to you; it's something you must choose every day.
From the moment Ben and June met in a hospital waiting room on New Year's Eve, their love has seemed fated. Looking back at all the tiny, unlikely decisions that brought them together, it was easy to believe their relationship was special. But now, after several years of marriage, June is struggling as a new mom. At times, she wonders about the life she didn't choose—what might have been if she hadn't given up the lead role in a famous ballet to start a family. Feeling like a bad mom and more alone than ever, she writes to her deceased mother, hoping for a sign of what she should do next.
One morning, Ben wakes to the sound of his baby and quickly realizes that June is gone, along with her suitcase. As Ben attempts to piece together June's disappearance, her new friends mention things he knows nothing about—a mysterious petition, June's falling-out with another mom, her strange fixation on a Greek myth. The more Ben uncovers about June, the more he realizes how little he actually knows her. And now the only way to bring June home is to understand why she left.
Told through alternating perspectives of husband and wife, The Truth About Ben and June is a witty and wise page-turner about life's many crossroads and a heartfelt reminder that we create our own destiny.
Available at:
Amazon | Barnes & Noble | Google Play | Kobo | Apple Books | Indiebound | Indigo | Goodreads
Number One Fan by Meg Elison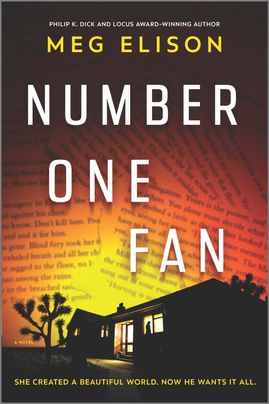 She created a beautiful world. Now he wants it all.
On her way to a speaking engagement, bestselling novelist Eli Grey gets into a cab and accepts a drink from the driver, trusting that everything is fine. She wakes up chained in the stranger's basement. With no close family or friends expecting her to check in, Eli knows she needs to save herself. She soon realizes that her abduction wasn't random, and though she thinks she might recognize her captor, she can't figure out what he wants. Her only clues are that he's very familiar with her books and deeply invested in the fantastical world she creates. What follows is a test of wills as Eli pits herself against a man who believes she owes him everything—and is determined to take it from her.
Terrifying and timely, set against the backdrop of convention culture and the MeToo reckoning, Number One Fan unflinchingly examines the tension between creator and work, fandom and source material, and the rage of fans who feel they own fiction.
Available at:
Amazon | Barnes & Noble | Google Play | Kobo | Apple Books | Indiebound | Indigo | Audible | Goodreads
Dinner for One by Sutanya Dacres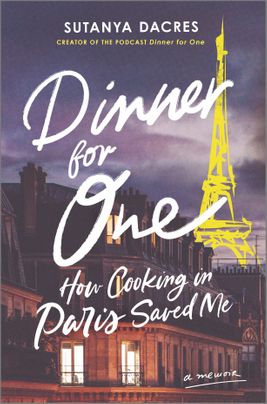 From podcast host Sutanya Dacres comes Dinner for One, an unforgettable memoir of how she rebuilt her life after her American-in-Paris fairy tale shattered, starting with cooking dinner for herself in her Montmartre kitchen
When Sutanya Dacres married her French boyfriend and moved to Paris at twenty-seven, she felt like she was living out her very own Nora Ephron romantic comedy. Jamaican-born and Bronx-raised, she had never dreamed she herself could be one of those American women in Paris she admired from afar via their blogs, until she met the man of her dreams one night in Manhattan. A couple of years later, she married her Frenchman and moved to Paris, embarking on her own "happily-ever-after." But when her marriage abruptly ended, the fairy tale came crashing down around her.
Reeling from her sudden divorce and the cracked facade of that picture-perfect expat life, Sutanya grew determined to mend her broken heart and learn to love herself again. She began by cooking dinner for one in her Montmartre kitchen. Along the way, she builds Parisienne friendships, learns how to date in French, and examines what it means to be a Black American woman in Paris—all while adopting the French principle of pleasure, especially when it comes to good food, and exploring what the concept of self-care really means.
Brimming with charm, humor, and hard-won wisdom, Sutanya's story takes you on an adventure through love, loss, and finding where you truly belong, even when it doesn't look quite how you expected.
Available at:
Amazon | Barnes & Noble | Google Play | Kobo | Apple Books | Indiebound | Indigo | Audible | Goodreads
The Work Wife by Alison B. Hart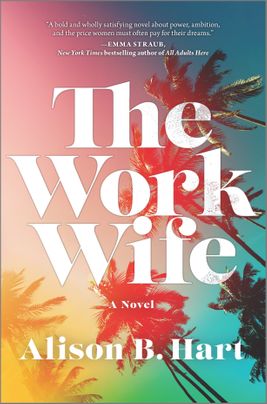 Three fierce women connected to a billionaire film mogul collide at a Hollywood party in this richly observed novel about female ambition, complicity, and privilege.
Zanne Klein never planned to be a personal assistant to Hollywood royalty Ted and Holly Stabler. But a decade in at thirty-eight, that's exactly how she spends her days, earning six figures to make sure the movie mogul and his family have everything they could ever dream of and more.
However, today is no ordinary day at the Stabler estate. Tonight, everyone who's anyone will be there for the Hollywood event of the season, and if the party's a success, that chief of staff job Zanne's been chasing may soon be hers. Which means she can buy a house, give her girlfriend the life she deserves, pay off her student loans.
Nothing's going to get in Zanne's way—not disgruntled staff, not a nosy reporter, not even a runaway hostess. But when Ted's former business partner, Phoebe Lee, unexpectedly shows up right before go time, Zanne suddenly has a catastrophe unfolding before her—one with explosive consequences. As the truth comes out and Zanne realizes how deeply entangled she's become in the Stablers' world, she must decide if the sacrifices she's made for the job are worth the moral price she has to pay.
Available at:
Amazon | Barnes & Noble | Google Play | Kobo | Apple Books | Indiebound | Indigo | Audible | Goodreads
It's Elemental by Kate Biberdorf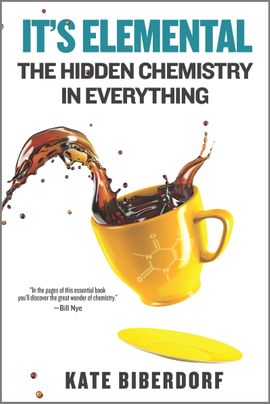 In this fresh and engaging guide to chemistry, Dr. Kate Biberdorf, aka "Kate the Chemist," reveals the fascinating science we experience every day
Have you ever wondered what makes dough rise? Or how your morning coffee gives you that energy boost? Or why your shampoo is making your hair look greasy? The answer is chemistry. From the moment we wake up until the time we go to sleep (and even while we sleep), chemistry is at work—and it doesn't take a PhD in science to understand it.
Dr. Biberdorf has appeared on TV programs from the Today show to The Late Show with Stephen Colbert, lighting the world on fire and changing the face of chemistry as we know it. In It's Elemental, she demystifies the fundamental principles of the science that may have eluded you in high school and shows how chemistry comes alive in everything we do. With wry wit and infectious enthusiasm, this entertaining guide will ignite your passion for science and change the way you experience the world.
Available at:
Amazon | Barnes & Noble | Google Play | Kobo | Apple Books | Indiebound | Indigo | Audible | Goodreads
Last Girl Ghosted by Lisa Unger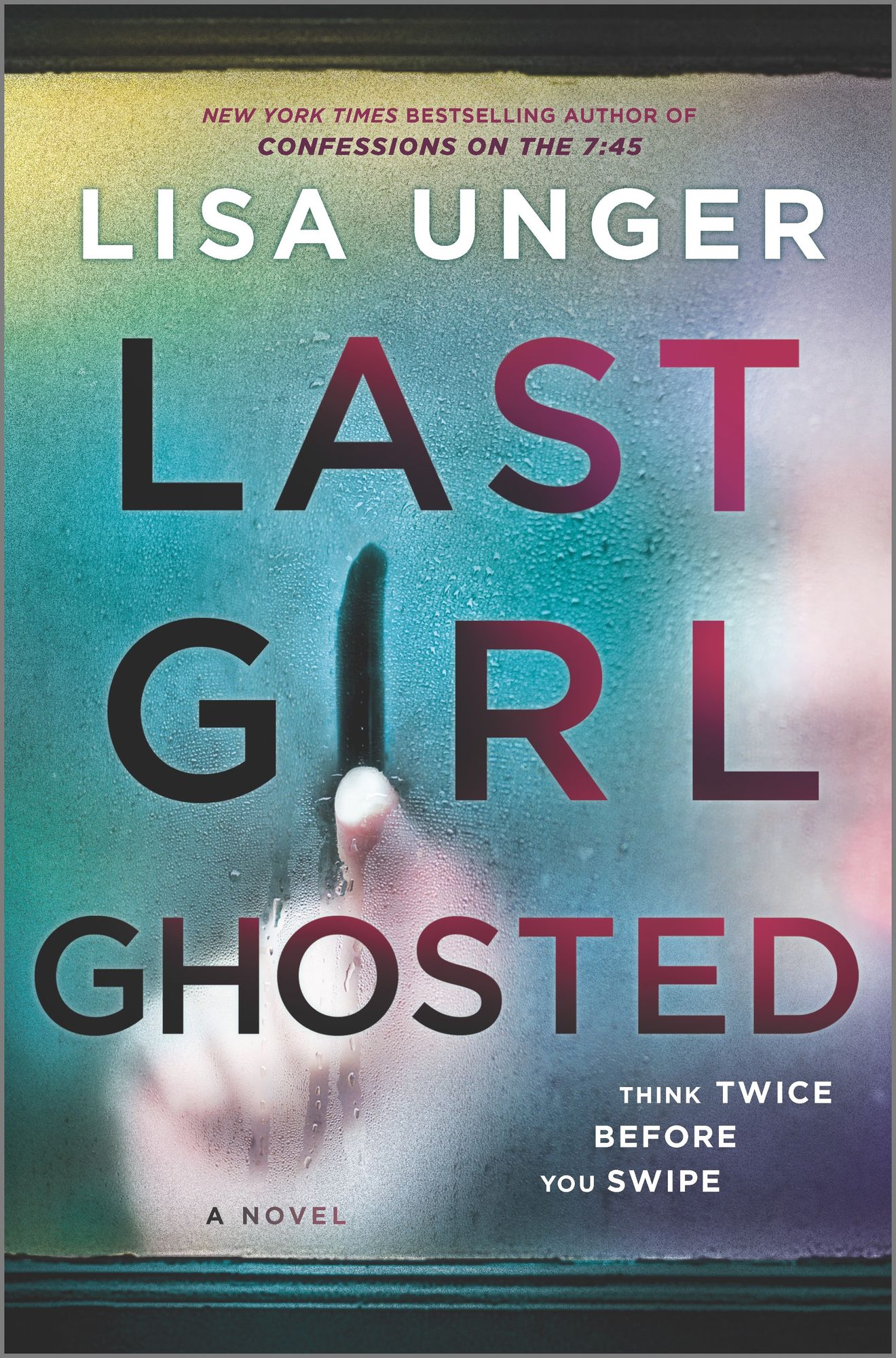 "You won't be able to stop turning the pages!" —Shari Lapena, New York Times bestselling author of The Couple Next Door
Think twice before you swipe.
Secrets, obsession and vengeance converge in this riveting thriller about an online dating match turned deadly cat-and-mouse game, from the New York Times bestselling author of Confessions on the 7:45
She met him through a dating app. An intriguing picture on a screen, a date at a downtown bar. What she thought might be just a quick hookup quickly became much more. She fell for him—hard. It happens sometimes, a powerful connection with a perfect stranger takes you by surprise. Could it be love?
But then, just as things were getting real, he stood her up. Then he disappeared—profiles deleted, phone disconnected. She was ghosted.
Maybe it was her fault. She shared too much, too fast. But isn't that always what women think—that they're the ones to blame? Soon she learns there were others. Girls who thought they were in love. Girls who later went missing. She had been looking for a connection, but now she's looking for answers. Chasing a digital trail into his dark past—and hers—she finds herself on a dangerous hunt. And she's not sure whether she's the predator—or the prey.
Available at:
Amazon | Barnes & Noble | Google Play | Kobo | Apple Books | Indiebound | Indigo | Audible | Goodreads
Coming Up For Air by Tom Daley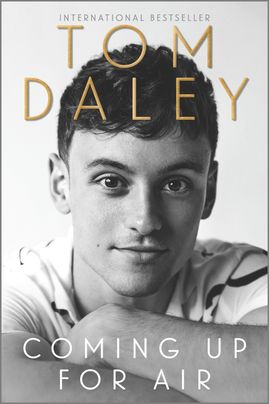 A deeply personal and inspiring memoir from the celebrated Olympic gold medal diver and LGBTQ+ advocate
Tom Daley is one of the most beloved athletes of our time, having competed as a diver in four Olympics, garnering medals and finally, in 2021 in Tokyo, winning gold. But few people know the realities of his life beyond the pool—his struggles, his secret triumphs and the mindset he needed to cultivate to become a champion.
In this deeply personal book, Tom explores the experiences that have shaped him and the qualities that brought him success and joy—from the resilience he developed competing at a world-class level, to the courage he discovered while reclaiming the narrative around his sexuality, to the perspective that family life has brought him.
Inspiring, candid and compulsively readable, Coming Up for Air offers an intimate window into the life and mindset of an athlete and advocate who has left an indelible imprint on sports.
Available at:
Amazon | Barnes & Noble | Google Play | Kobo | Apple Books | Indiebound | Indigo | Audible | Goodreads