It's time to take stock of your New Year's resolutions. Is one of them getting better at money management? Not to worry, you can still reach your savings goals while keeping a healthy TBR shelf stocked. Here are a few surefire ways to save on books!
Subscribe to Newsletters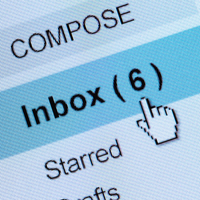 Staying on top of book deals (and new releases!) is easy if you're subscribed to the right newsletters. Take the BookClubbish newsletter for example. We featured a hand-picked ebook deal in every email that we know our subscribers love. We also include giveaways (more on those below!) for anyone looking to try their luck and win free books.
The BookPerk newsletter is another favorite and delivers ebook deals right to your inbox a couple of times a week. We also recommend subscribing to BookBub for daily ebook deal alerts if you really want to stock up. And if you're a fan of audiobooks on a budget, Chirp is the newsletter for you!
It's always worth looking at some publishers you love, too, to see if they have newsletters. If they do, you can always count on them to inform you of the best deals they have to offer on their books!
Become an Influencer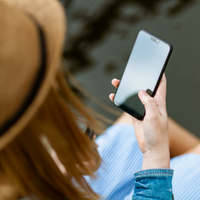 If you want to tap into your passion for books, save on new releases and have a strong social media presence, look into becoming an influencer! It's a great way to find out if you really love the book before spending money on a finished copy to add to your shelf.
That being said, it's not as easy as one may think! Many publishers have programs where they send advance reader copies (aka ARCS) to influencers who have high social engagement and a strong passion for the books that they review. Keep in mind that you don't necessarily need tens of thousands of followers to become an influencer, either! Oftentimes, those with smaller, more engaged audiences, work just as well as those with larger accounts! Reviewing books is an art in itself, so don't be discouraged if you're just starting out. Keep at it, build your platform, and one day you may be eligible for these influencer programs!
Look into some publishers that have influencer programs and apply. It never hurts to reach out! Whether you prefer speaking to your followers on Instagram or TikTok, it's great sharing your love for books online.
HTP Books has its very own influencer program! Apply for it here and get ready to receive those ARCs!
NetGalley is another great resource for getting access to ARCs. Sign up for a free account to become a reviewer on the platform. This is where you can request digital review copies of books before they go on sale. If approved by the publisher, t's a perfect way to discover some great debut authors and bestsellers in the making!
Enter Giveaways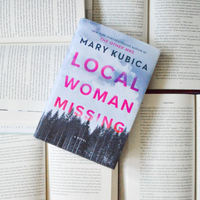 Another way to getting free physicals books and ebooks is entering giveaways! Follow your favorite authors and publishers on social media and we're sure you'll stumble across a few in no time. Pro tip: follow BookClubbish and HTP Books on Instagram to see what giveaways we're most excited about!
Goodreads is also a great source for finding giveaways on books. We recommend perusing the Giveaways section of the site whenever you're updating your current reads. We've also taken some of the guesswork out of it, too, and put together all of our BookClubbish giveaways! And if you're a fan of YA, look to our Inkyard Press giveaways!
Visit Your Local Library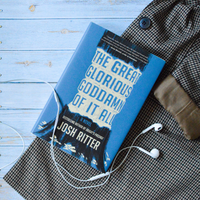 And as Arthur and his friends would say, "having fun isn't hard when you've got a library card!". Libraries are such valuable resources and we're huge supporters of them! Any book lover should check out their library to discover all they have to offer.
A lot of libraries have digital book borrowing services! We're big fans of the Libby app for that. No Amazon Kindle? No problem! You can download the ebooks directly to your phone. You can also reserve audiobooks on the platform as well!
Get ready to start saving money by using these tips! And let us know: what's your book budget hack?