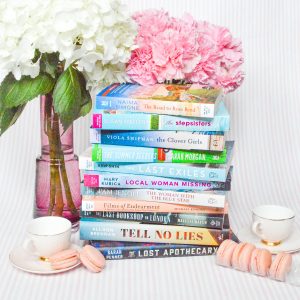 Mother's Day is less than a month away! If you've been looking for ideas to make the day extra special, try treating her to a book and brunch. The concept is simple: pick a book for you both to enjoy, make (or order!) brunch, and sit back and relax with one another.
Plan the perfect Mother's Day this year with these with these go-to book and brunch pairings!

The Last Bookshop in London by Madeline Martin
Take some inspiration from London and pair this historical fiction book with some afternoon tea essentials.
Try a variety of scones (these Buttermilk Lavender ones are a favorite!) paired with some clotted cream and jam. Cucumber sandwiches also a great addition along with an assortment of petit fours. Serve with your mom's favorite herbal tea and you're golden.

Films of Endearment by Michael Koresky
In Films of Endearment, Michael Koresky rewatched ten films that his mon first introduced to him as a child, one from every year of the '80s. So, it's perfect pairing to a nostalgic breakfast.
Start with the classics like bacon and eggs. Then dig a little deeper into your childhood memories (and sweet tooth) with some homemade poptarts. Bonus: making them is a fun activity to do together! Afterward, finish off with some good old coffee.

The Bookstore on the Beach by Brenda Novak
Autumn starts a new chapter of her life in the charming beachside town she was raised in The Bookstore at the Beach. Have your own fresh start to the morning with these bright brunch dishes.
A tart or quiche makes a hearty and healthy breakfast option—this particular tomato tart is to die for! Serve with a strawberry spinach salad on the side for a little sweet and savory action. Last off, wash it down with a glass of iced tea (lemon not optional!).

The Path to Sunshine Cove by RaeAnne Thayne
Cape Sanctuary is the fictional setting in RaeAnne Thayne's latest novel, so keeping that in mind, lay back and relax with this simple but delicious brunch spread.
Avocado toast isn't just for millennials…mom will also love it! You can fancy it up by chopping up some fruit and vegetables, sprinkling on some everything bagel seasoning or piling on an egg. Make some fluffy blueberry pancakes for your main course. And if you really want to impress, make some fresh squeezed orange juice!

The Lost Apothecary by Sarah Penner
If you like things a little classy and sophisticated, take some cues from the glorious cover of The Lost Apothecary.
Treat yourself and mom to chocolate croissants to start. It's hard to say no to layers of butter and chocolatey goodness. Eggs benedict make a wonderful entrée, especially served with smoked salmon and hollandaise sauce. Top it off with a cocktail or mocktail of your choice—Sarah Penner shares a perfect recipe for non-alcoholic Black Cherry Water on the last past of her Book Club Kit.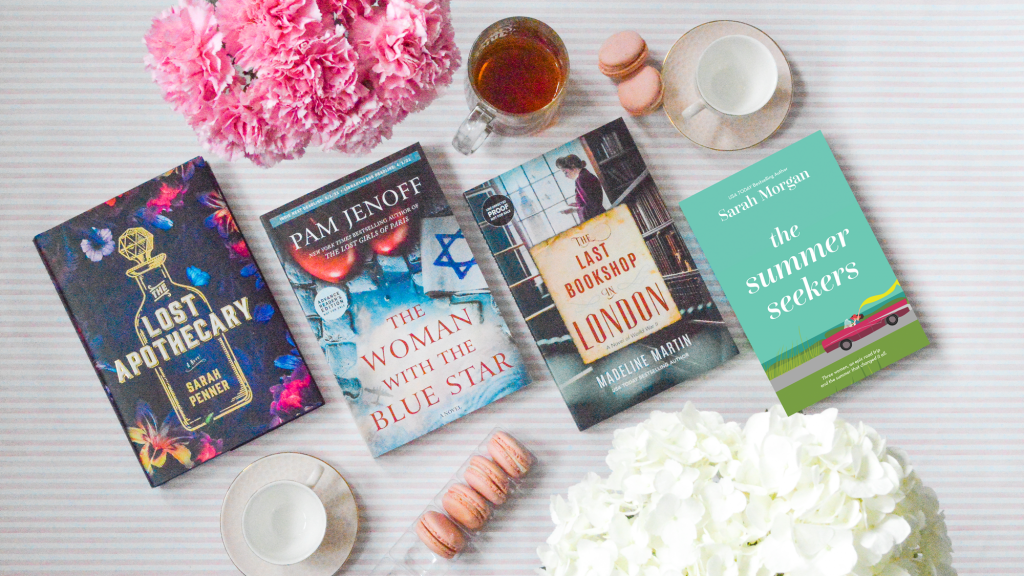 Want to pick up one of these books or get some more book recommendations for Mother's Day? Check out our Mother's Day reads here.