This month for Read With BookClubbish we are shaking things up, we are putting down the books and picking up the apron! Are we top chefs? Definitely not. Will it be incredibly entertaining? Absolutely. This mouthwatering cookbook has more than 150 favorite Southern recipes, so which one will we choose? Well, you'll just have to tune in and find out! Cook along with us or save the video for future reference. We are happy to have you all special guests in our kitchen.
Join us on Tuesday, March 29 at 5:00 p.m. EST to watch this culinary adventure!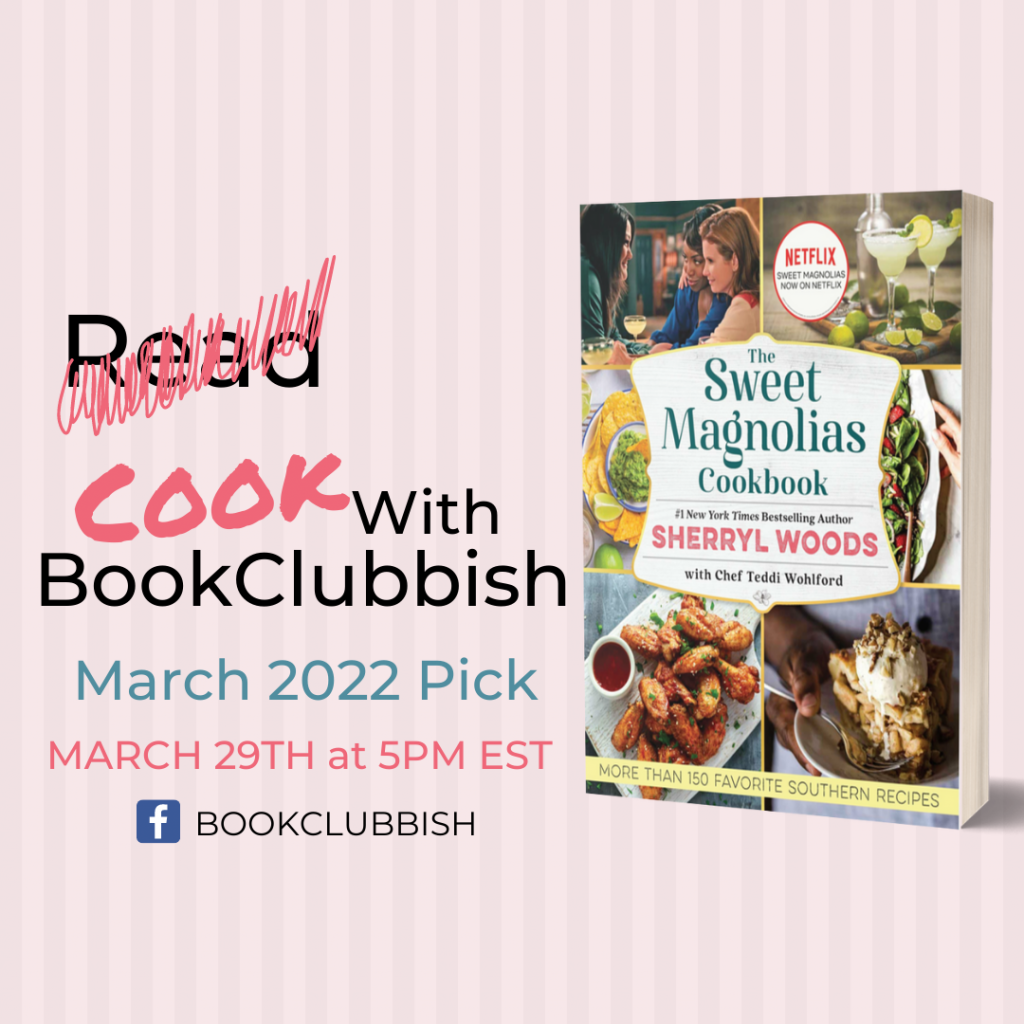 The Sweet Magnolias Cookbook with Chef Teddi Wohlford
More Than 150 Favorite Southern Recipes
Raise a glass and treat yourself to the official cookbook of the Sweet Magnolias, with original recipes celebrating the flavor and fragrance of the South. Now a Netflix original series!
Welcome to Serenity, South Carolina, where good food and good friends await! Join Maddie, Helen and Dana Sue as they share their favorite down-home recipes as well as secrets, stories and small-town gossip from the world of the Sweet Magnolias. This gorgeous cookbook is full of Southern classics and heartwarming stories of friendship and fun.
From legendary margarita nights to indulgent Sunday brunches at Sullivan's restaurant to heartening holiday meals, this charming collection brings to life more than 150 recipes inspired by the Sweet Magnolias. Fill your home with the luscious scent of freshly baked apple pie, the sizzle of peachy grilled chicken or the beckoning aroma of juicy roast lamb. Every recipe in this book is sure to bring family and friends together for a heartwarming occasion.
Infuse your life and your kitchen with the warmth of the South and the comfort of good food!
Available at:
Amazon | Barnes & Noble | Google Play | Kobo | Apple Books | Indiebound | Indigo | Goodreads
Cook Along With Us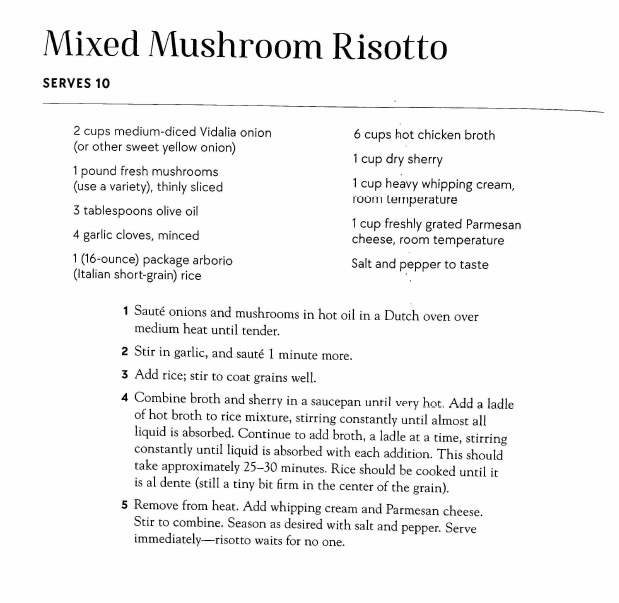 Tell us which other recipes you'd want us to try in the comments below!