Whether your book club is doing a gift exchange or you just want to spice up your (virtual) book club meeting, treat the group to something nice! This year has been long, so show your appreciation for those who have made it a little easier, be it with a bookish pin, a custom bookmark, or a fun wine glass! Psst…they also make perfect Christmas gifts for any reader.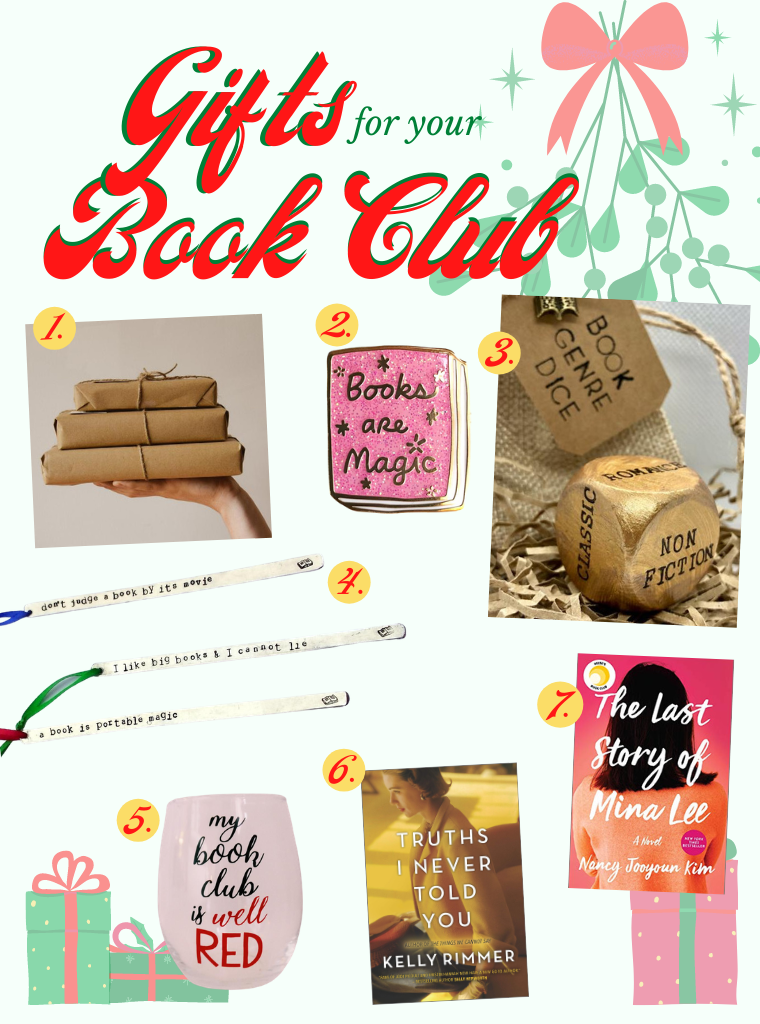 Give a surprise gift to someone with a mystery book package from a local bookstore, or you can purchase one from Etsy. If you struggle to figure out what you should read next, there's a die to help you choose! (Or you can gift your next pick… say The Last Story of Mina Lee by Nancy Jooyoun Kim or Truths I Never Told You by Kelly Rimmer? The options are endless!
For more gift ideas, click here.