Whether you're a true believer in astrology or just looking for your next read, these book recommendations based on your star sign won't disappoint.
Aries (March 21 – April 19)
Never Saw Me Coming by Vera Kurian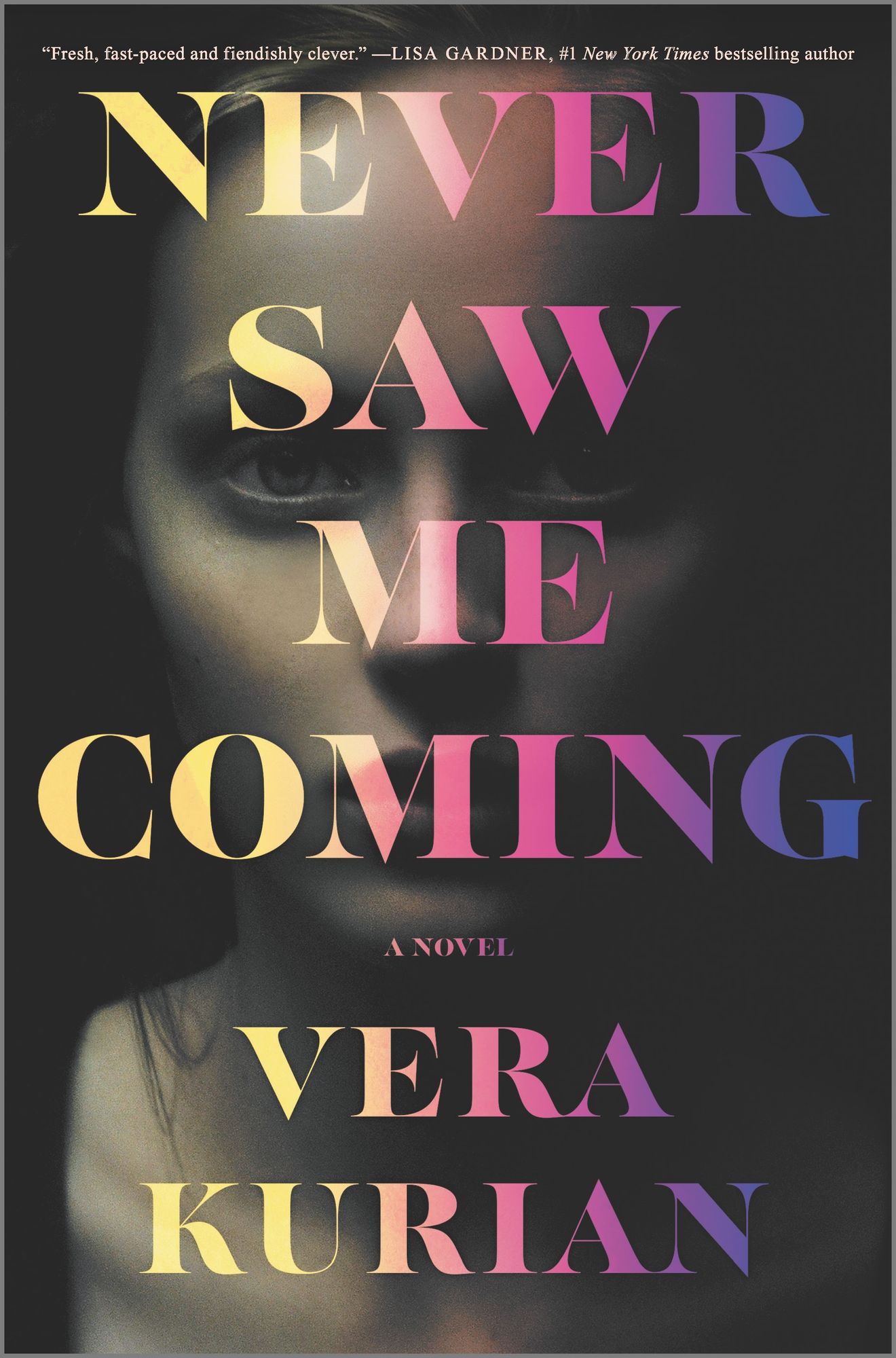 An Aries' fiery personality will love this intensely thrilling debut full of twists and turns.
Chloe Sevre's a freshman honor student, a legging-wearing hot girl next door, who also happens to be a psychopath. She spends her time on yogalates, frat parties and plotting to kill Will Bachman, a childhood friend who grievously wronged her.
Chloe is one of seven students at her DC-based college who are part of an unusual clinical study of psychopaths—students like herself who lack empathy and can't comprehend emotions like fear or guilt. The study, led by a renowned psychologist, requires them to wear smart watches that track their moods and movements.
When one of the students in the study is found murdered in the psychology building, a dangerous game of cat and mouse begins, and Chloe goes from hunter to prey. As she races to identify the killer and put her own plan for revenge into action, she'll be forced to decide if she can trust any of her fellow psychopaths—and everybody knows you should never trust a psychopath.
Available at:
Amazon | Barnes & Noble | Google Play | Kobo | Apple Books | Indiebound | Indigo | Audible | Goodreads
Taurus (April 20 – May 20)
The Warsaw Orphan by Kelly Rimmer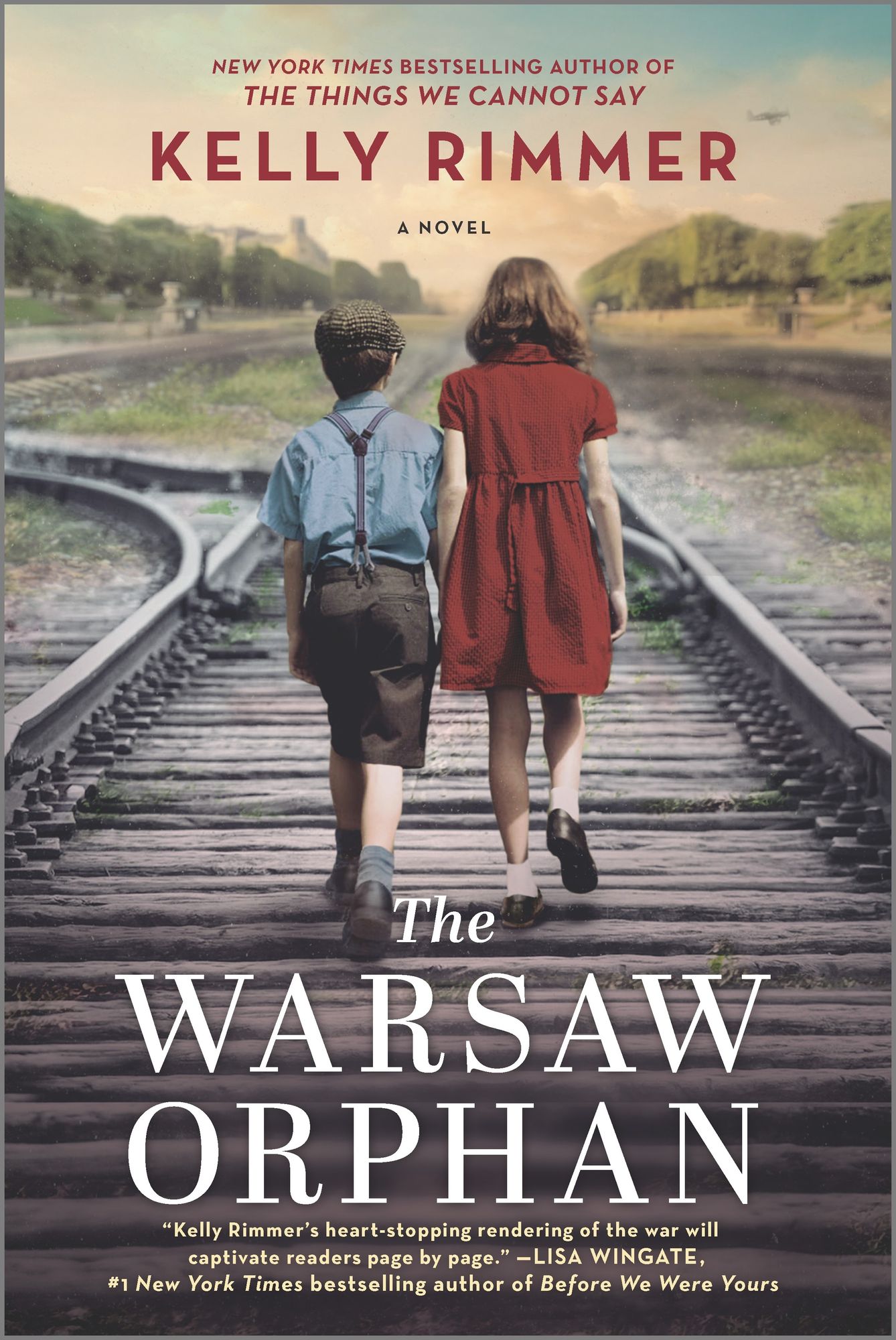 A Taurus will appreciate the resiliency that Elzbieta has in this sweeping historical fiction novel inspired by the real-life heroine who saved thousands of Jewish children during WWII.
In the spring of 1942, young Elzbieta Rabinek is aware of the swiftly growing discord just beyond the courtyard of her comfortable Warsaw home. She has no fondness for the Germans who patrol her streets and impose their curfews, but has never given much thought to what goes on behind the walls that contain her Jewish neighbors. She knows all too well about German brutality–and that it's the reason she must conceal her true identity. But in befriending Sara, a nurse who shares her apartment floor, Elzbieta makes a discovery that propels her into a dangerous world of deception and heroism.
Using Sara's credentials to smuggle children out of the ghetto brings Elzbieta face-to-face with the reality of the war behind its walls, and to the plight of the Gorka family, who must make the impossible decision to give up their newborn daughter or watch her starve. For Roman Gorka, this final injustice stirs him to rebellion with a zeal not even his newfound love for Elzbieta can suppress. But his recklessness brings unwanted attention to Sara's cause, unwittingly putting Elzbieta and her family in harm's way until one violent act threatens to destroy their chance at freedom forever.
Available at:
Amazon | Barnes & Noble | Google Play | Kobo | Apple Books | Indiebound | Indigo | Audible | Goodreads
Gemini (May 21 – June 20)
Fan Club by Erin Mayer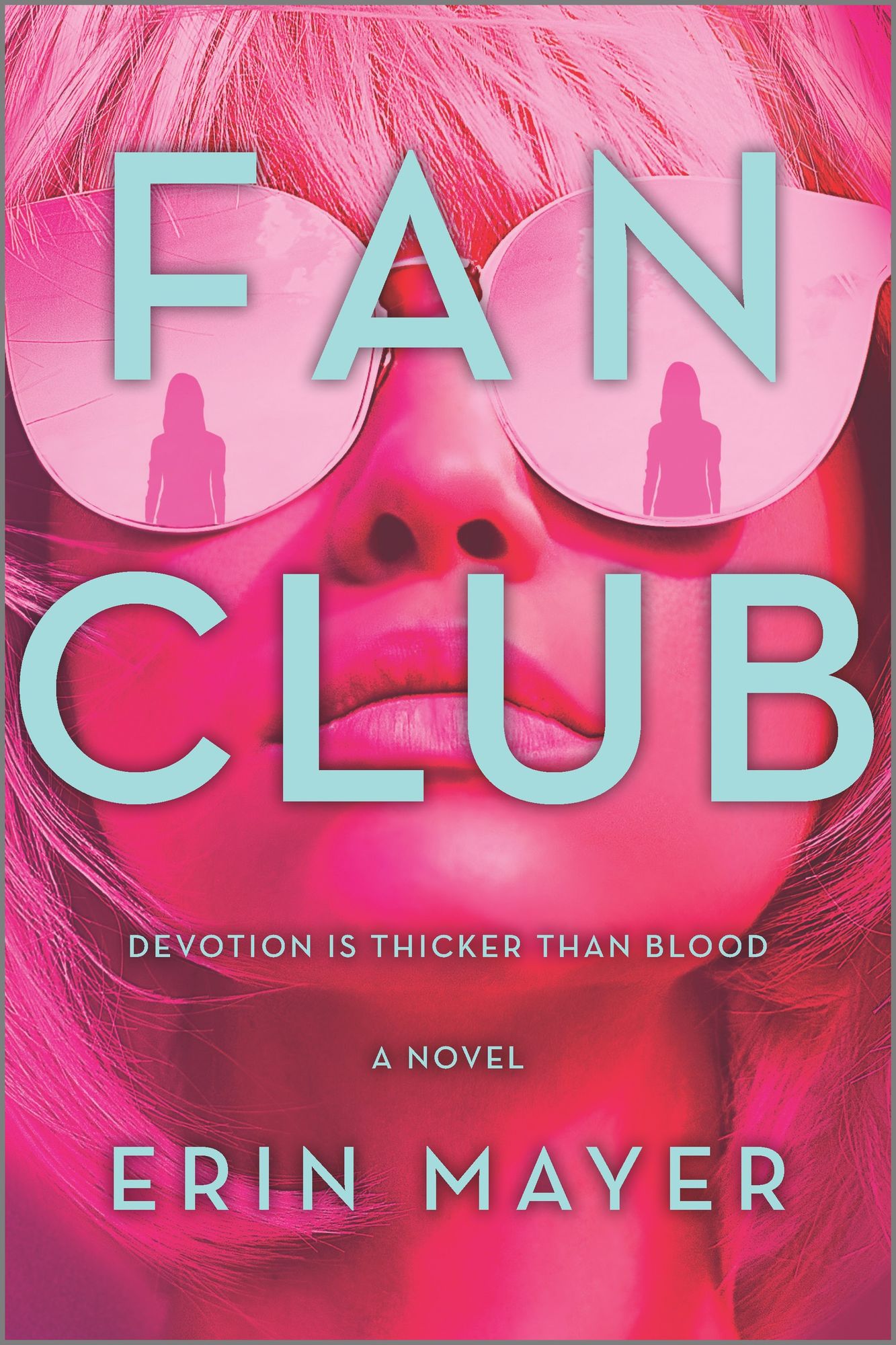 A dynamic and entertaining Gemini will love this raucous psychological thriller about disillusioned millennial joining a cliquey fan club.
Day after day our narrator searches for meaning beyond her vacuous job at a women's lifestyle website—entering text into a computer system while she watches their beauty editor unwrap box after box of perfectly packaged bits of happiness. Then, one night at a dive bar, she hears a message in the newest single by international pop star Adriana Argento, and she is struck. Soon she loses herself to the online fandom, a community whose members feverishly track Adriana's every move.
When a colleague notices her obsession, she's invited to join an enigmatic group of adult Adriana superfans who call themselves the Ivies and worship her music in witchy candlelit listening parties. As the narrator becomes more entrenched in the group, she gets closer to uncovering the sinister secrets that bind them together—while simultaneously losing her grip on reality.
Available at:
Amazon | Barnes & Noble | Google Play | Kobo | Apple Books | Indiebound | Indigo | Audible | Goodreads
Cancer (June 21 – July 22)
The Secret Keeper of Jaipur by Alka Joshi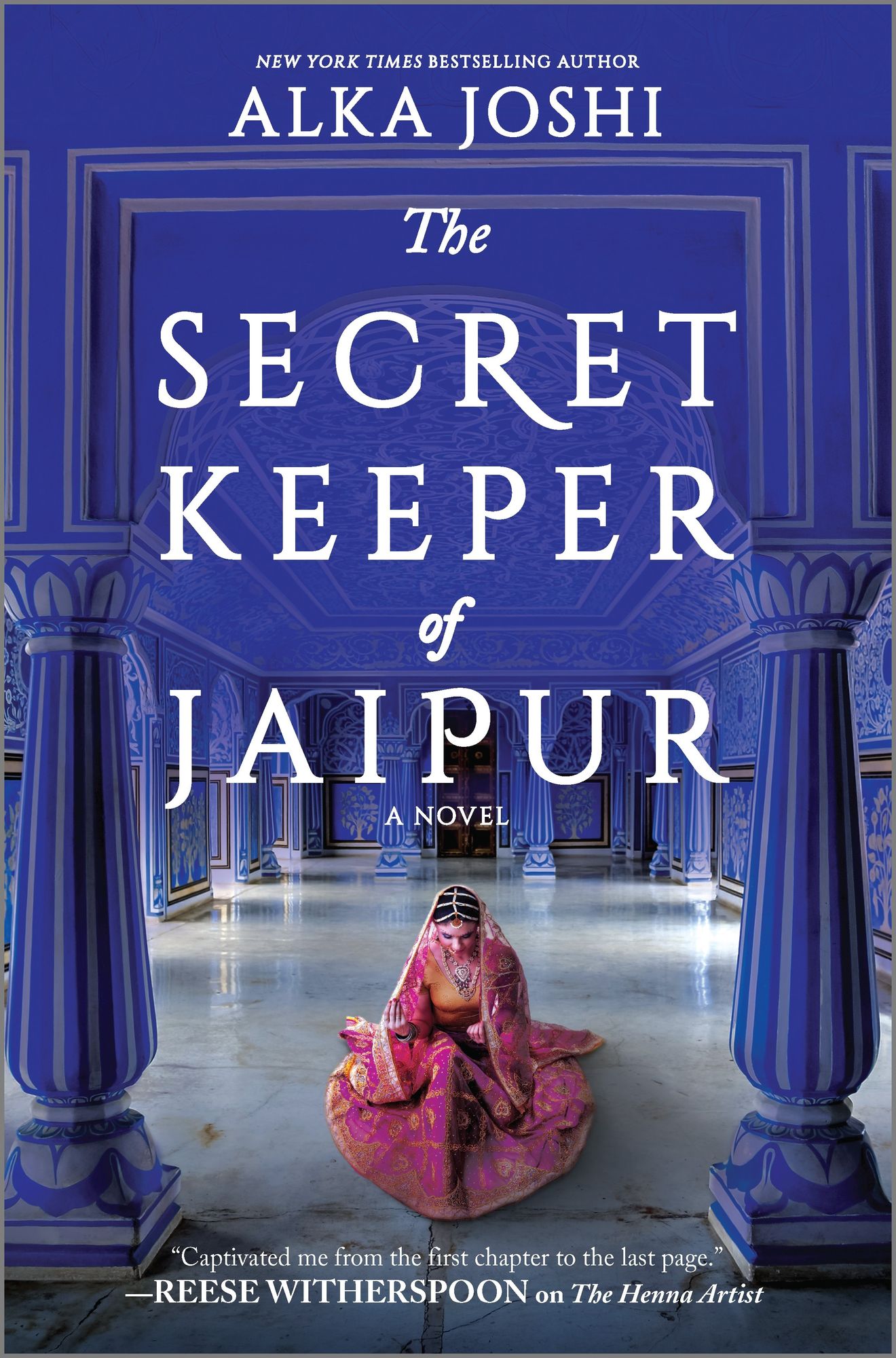 A sentimental Cancer will love this follow-up to The Henna Artist that's rich in character, atmosphere, and lavish storytelling.
It's the spring of 1969, and Lakshmi, now married to Dr. Jay Kumar, directs the Healing Garden in Shimla. Malik has finished his private school education. At twenty, he has just met a young woman named Nimmi when he leaves to apprentice at the Facilities Office of the Jaipur Royal Palace. Their latest project: a state-of-the-art cinema.
Malik soon finds that not much has changed as he navigates the Pink City of his childhood. Power and money still move seamlessly among the wealthy class, and favors flow from Jaipur's Royal Palace, but only if certain secrets remain buried. When the cinema's balcony tragically collapses on opening night, blame is placed where it is convenient. But Malik suspects something far darker and sets out to uncover the truth. As a former street child, he always knew to keep his own counsel; it's a lesson that will serve him as he untangles a web of lies.
Available at:
Amazon | Barnes & Noble | Google Play | Kobo | Apple Books | Indiebound | Indigo | Audible | Goodreads
Leo (July 23 – August 22)
The Perfect Day to Boss Up by Rick Ross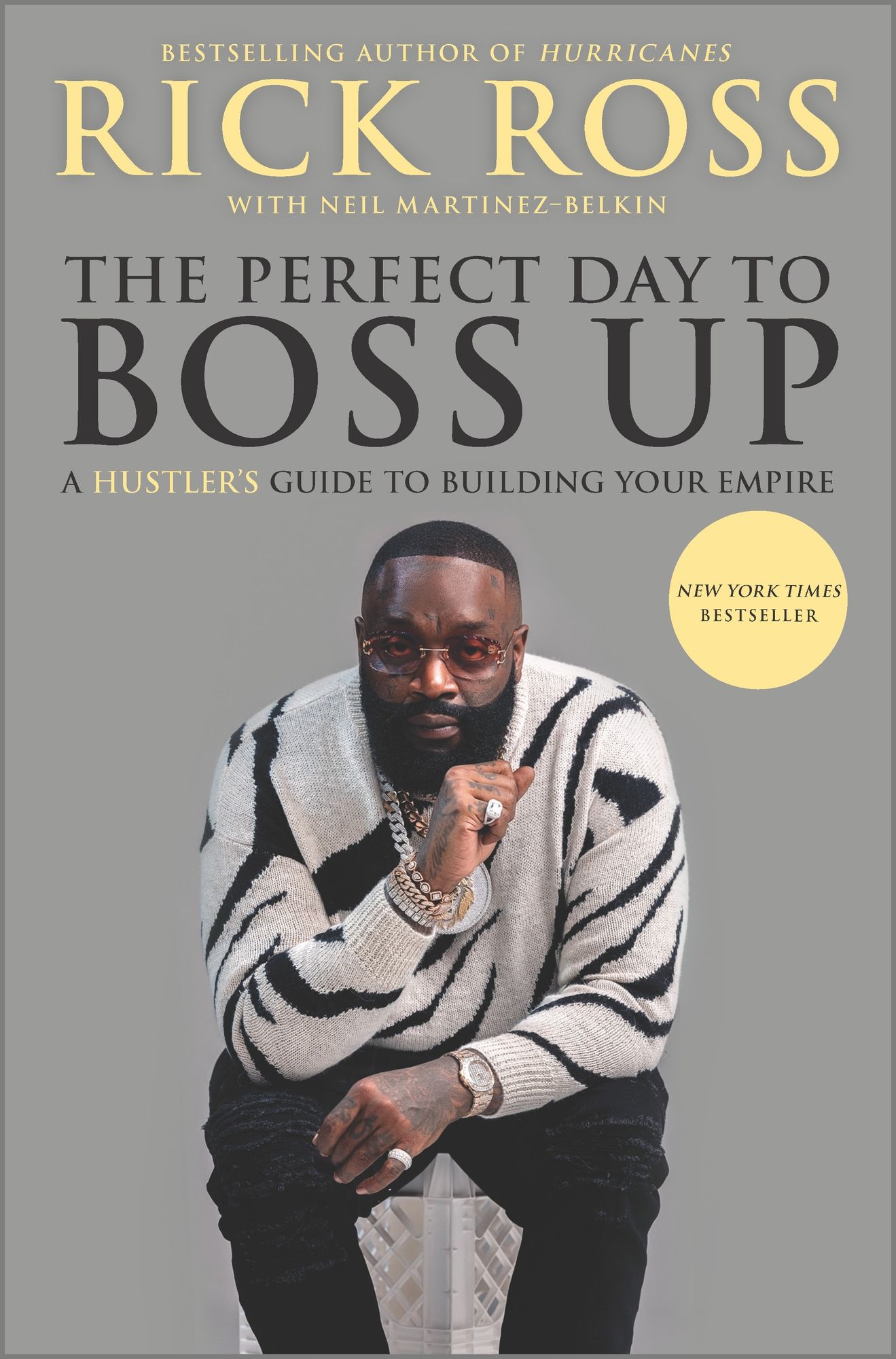 A bold and confident Leo will stan this captivating and inspiring guide to building an untouchable empire from mud to marble.
Rick Ross is a hip-hop icon and a towering figure in the business world, but his path to success was not always easy. Despite adversity and setbacks, Ross held tight to his vision and never settled for anything less than greatness. Now, for the first time, he shares his secrets to success, offering his own life as a road map to readers looking to build their own empire. Along the way he reveals the simple, empowering "Boss Commandments" that everyone can implement to improve their life, excel in the business world and achieve even their wildest dreams. As Ross explains, "It doesn't matter what's going on. Even the most dire situation is just another opportunity to boss up."
Available at:
Amazon | Barnes & Noble | Google Play | Kobo | Apple Books | Indiebound | Indigo | Audible | Goodreads
Virgo (August 23 – September 22)
Honey Girl by Morgan Rogers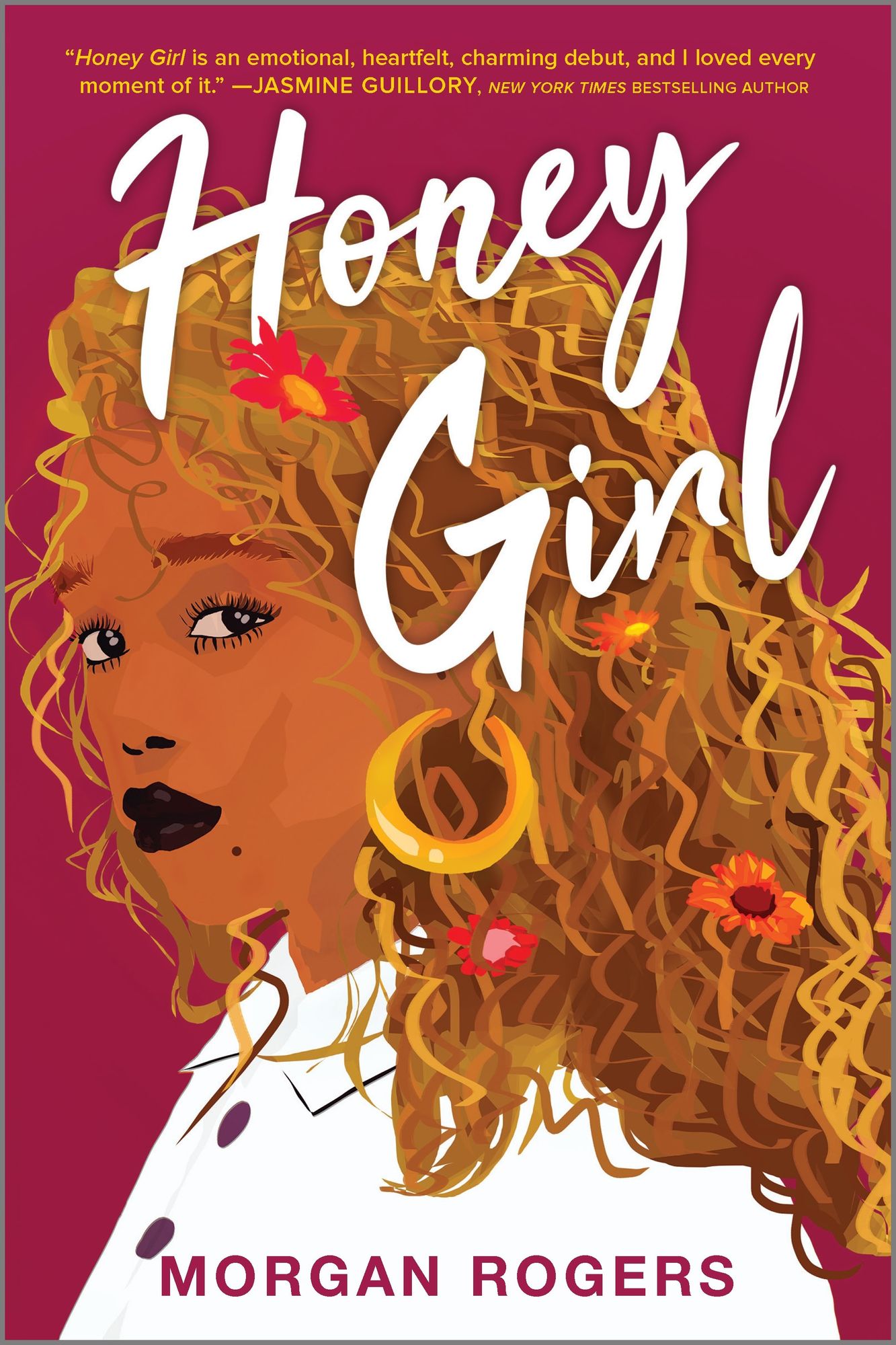 A Virgo who's truly a perfectionist will identify with the heroine in this charming coming-of-age story.
With her newly completed PhD in astronomy in hand, twenty-eight-year-old Grace Porter goes on a girls' trip to Vegas to celebrate. She's a straight A, work-through-the-summer certified high achiever. She is not the kind of person who goes to Vegas and gets drunkenly married to a woman whose name she doesn't know…until she does exactly that.
This one moment of departure from her stern ex-military father's plans for her life has Grace wondering why she doesn't feel more fulfilled from completing her degree. Staggering under the weight of her parent's expectations, a struggling job market and feelings of burnout, Grace flees her home in Portland for a summer in New York with the wife she barely knows.
In New York, she's able to ignore all the constant questions about her future plans and falls hard for her creative and beautiful wife, Yuki Yamamoto. But when reality comes crashing in, Grace must face what she's been running from all along—the fears that make us human, the family scars that need to heal and the longing for connection, especially when navigating the messiness of adulthood.
Available at:
Amazon | Barnes & Noble | Google Play | Kobo | Apple Books | Indiebound | Indigo | Audible | Goodreads
Libra (September 23 – October 22)
The Inheritance by JoAnn Ross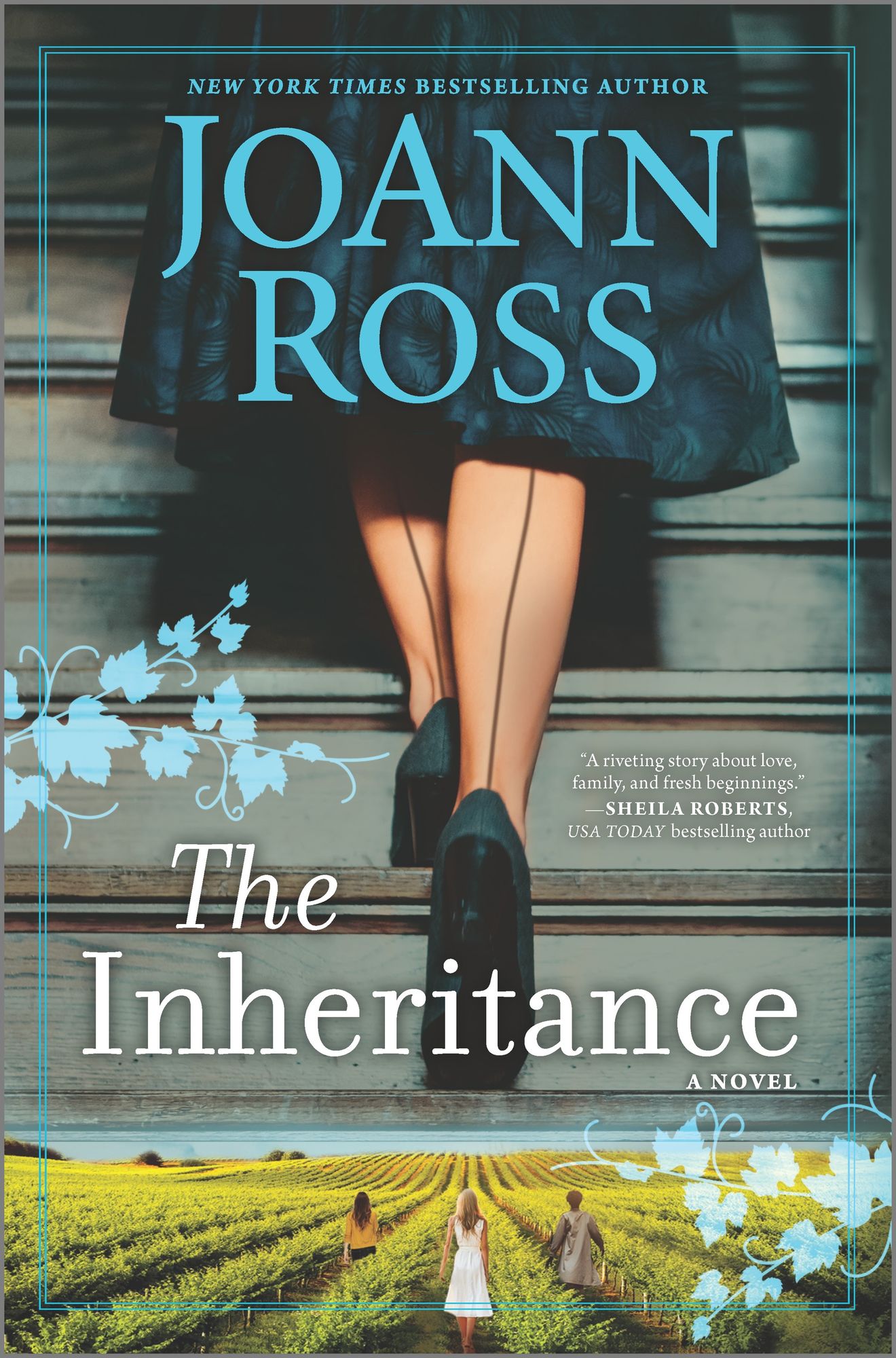 A Libra who's after peace and harmony will be pulled into this gorgeous generational saga about the rivalry, history and loyalty that bond sisters together.
When conflict photographer Jackson Swann dies, he leaves behind a conflict of his own making when his three daughters, each born to a different mother, discover that they're now responsible for the family's Oregon vineyard—and for a family they didn't ask for.
After a successful career as a child TV star, Tess is, for the first time, suffering from a serious identity crisis, and grieving for the absent father she's resented all her life.
Charlotte, brought up to be a proper Southern wife, gave up her own career to support her husband's political ambitions. On the worst day of her life, she discovers her beloved father has died, she has two sisters she never knew about and her husband has fallen in love with another woman.
Natalie, daughter of Jack's longtime mistress, has always known about her half sisters, and has dreaded the day when Tess and Charlotte find out she's the daughter their father kept.
As the sisters reluctantly gather at the vineyard, they're soon enchanted by the Swann family matriarch and namesake of Maison de Madeleine wines, whose stories of bravery in WWII France and love for a wounded American soldier will reveal the family legacy they've each inherited and change the course of all their lives.
Available at:
Amazon | Barnes & Noble | Google Play | Kobo | Apple Books | Indiebound | Indigo | Audible | Goodreads
Scorpio (October 23 – November 21)
The Woman with the Blue Star by Pam Jenoff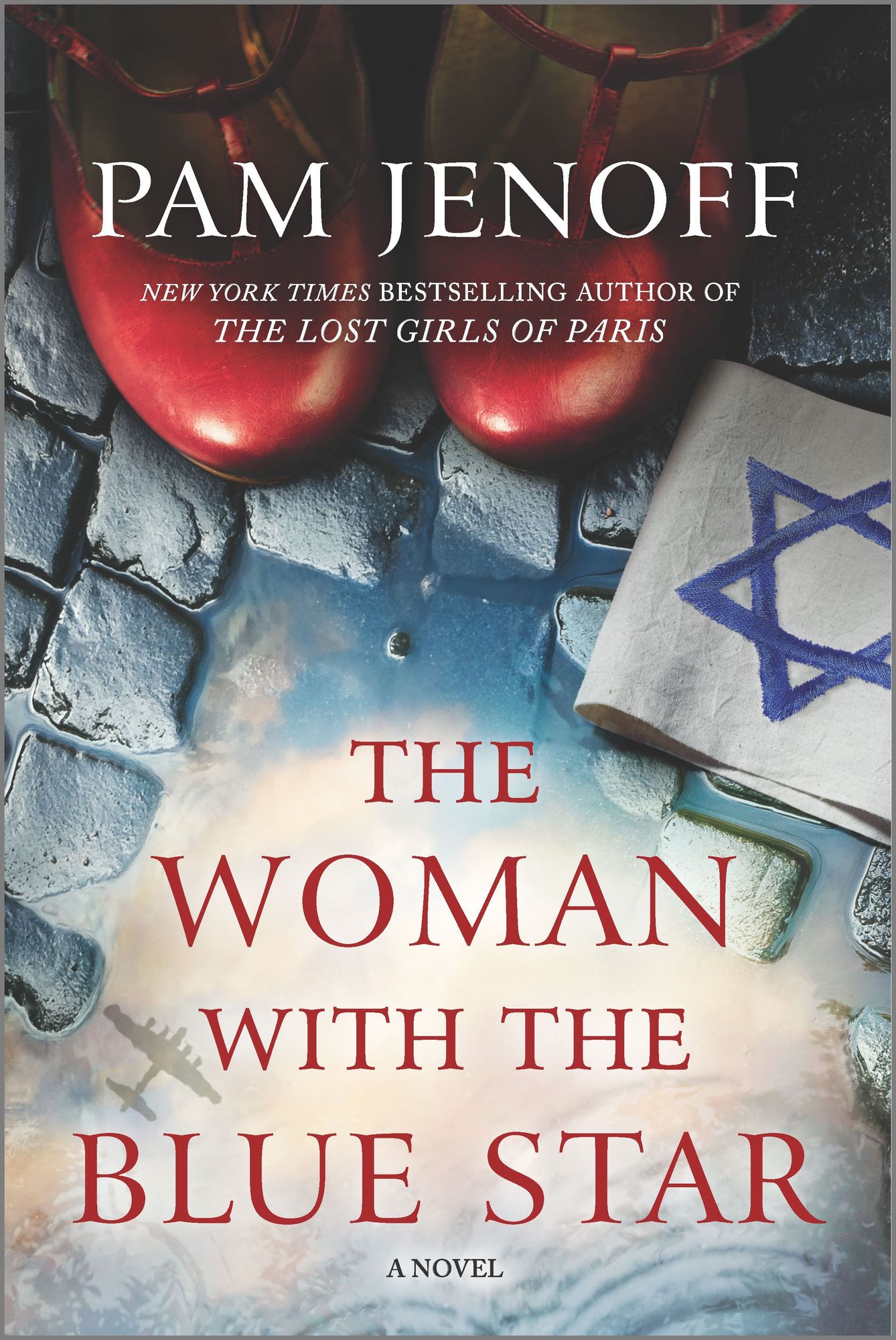 A loyal and brave Scorpio will love this riveting tale of courage and unlikely friendship during World War II.
1942. Sadie Gault is eighteen and living with her parents amid the horrors of the Kraków Ghetto during World War II. When the Nazis liquidate the ghetto, Sadie and her pregnant mother are forced to seek refuge in the perilous sewers beneath the city. One day Sadie looks up through a grate and sees a girl about her own age buying flowers.
Ella Stepanek is an affluent Polish girl living a life of relative ease with her stepmother, who has developed close alliances with the occupying Germans. Scorned by her friends and longing for her fiancé, who has gone off to war, Ella wanders Kraków restlessly. While on an errand in the market, she catches a glimpse of something moving beneath a grate in the street. Upon closer inspection, she realizes it's a girl hiding.
Ella begins to aid Sadie and the two become close, but as the dangers of the war worsen, their lives are set on a collision course that will test them in the face of overwhelming odds. Inspired by harrowing true stories, The Woman with the Blue Star is an emotional testament to the power of friendship and the extraordinary strength of the human will to survive.
Available at:
Amazon | Barnes & Noble | Google Play | Kobo | Apple Books | Indiebound | Indigo | Audible | Goodreads
Sagittarius (November 22 – December 21)
Meet Me in London by Georgia Toffolo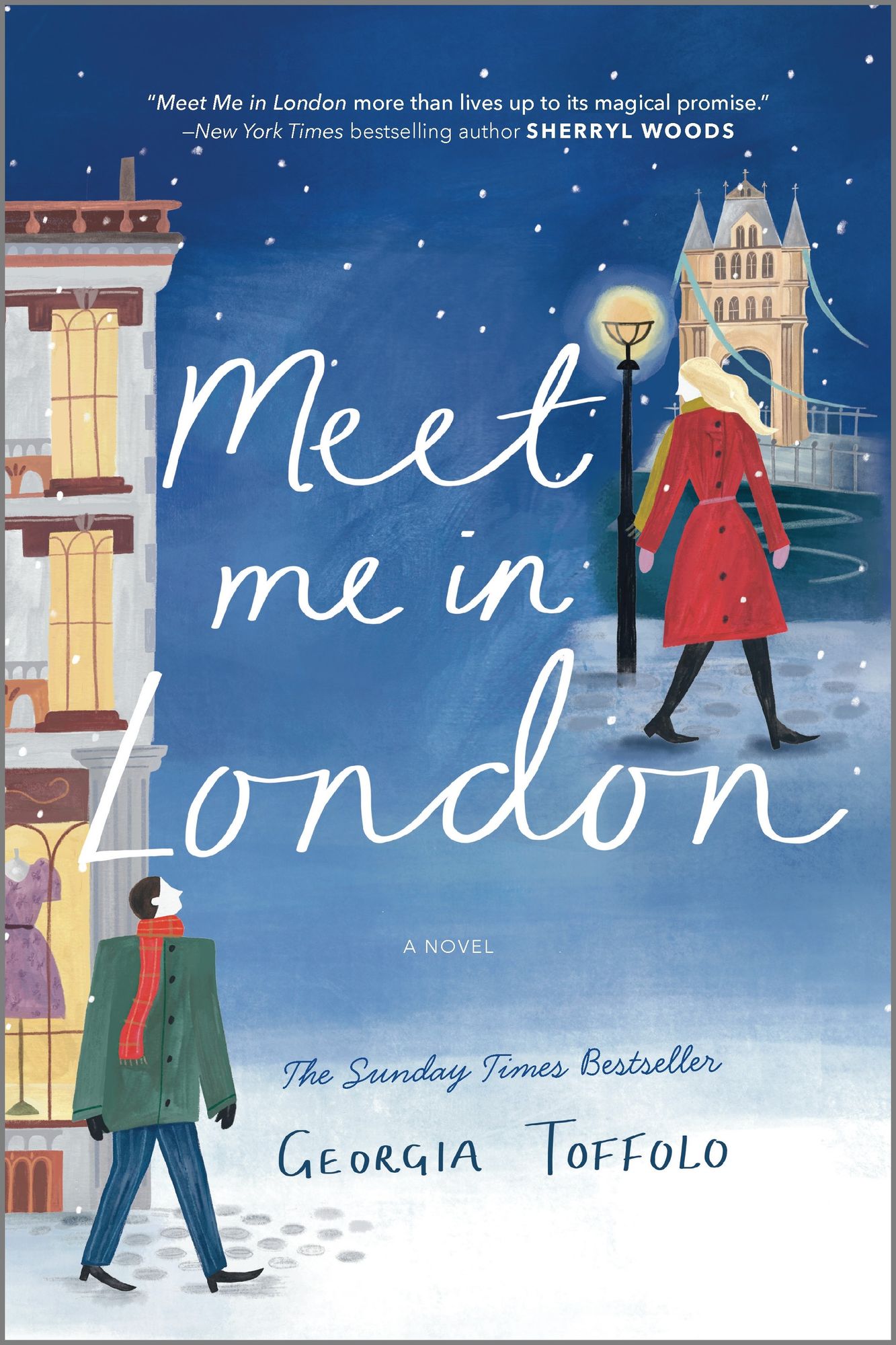 An idealistic Sagittarius will adore watching Victoria and Oliver's pretend engagement dissolve as their very real chemistry threatens to upend all their carefully laid-out secrets in this charming debut.
Aspiring clothes designer Victoria Scott spends her days working in a bar in Chelsea and her evenings designing vintage clothes, dreaming of one day opening her own boutique. But these aspirations are under threat from the new department store opening at the end of her road. She needs a Christmas miracle, but one is not forthcoming.
Oliver Russell's Christmas is not looking very festive right now. His family's new London department store opening is behind schedule, and on top of that his interfering, if well-meaning, mother is pressing him to introduce his girlfriend to her over the holidays—a girlfriend who does not exist. He needs a diversion…something to keep his mother from meddling while he focuses on the business.
When Oliver meets Victoria, he offers a proposition: pretend to be his girlfriend at the opening of his store and he will provide an opportunity for Victoria to showcase her designs. But what starts as a business arrangement soon becomes something more tempting as the fake relationship starts to feel very real. But when secrets in Victoria's past are exposed, will Oliver walk away, or will they both follow their hearts and find what neither knew they were looking for…?
Available at:
Amazon | Barnes & Noble | Google Play | Kobo | Apple Books | Indiebound | Indigo | Audible | Goodreads
Capricorn (December 22 – January 19)
The Bookseller's Secret by Michelle Gable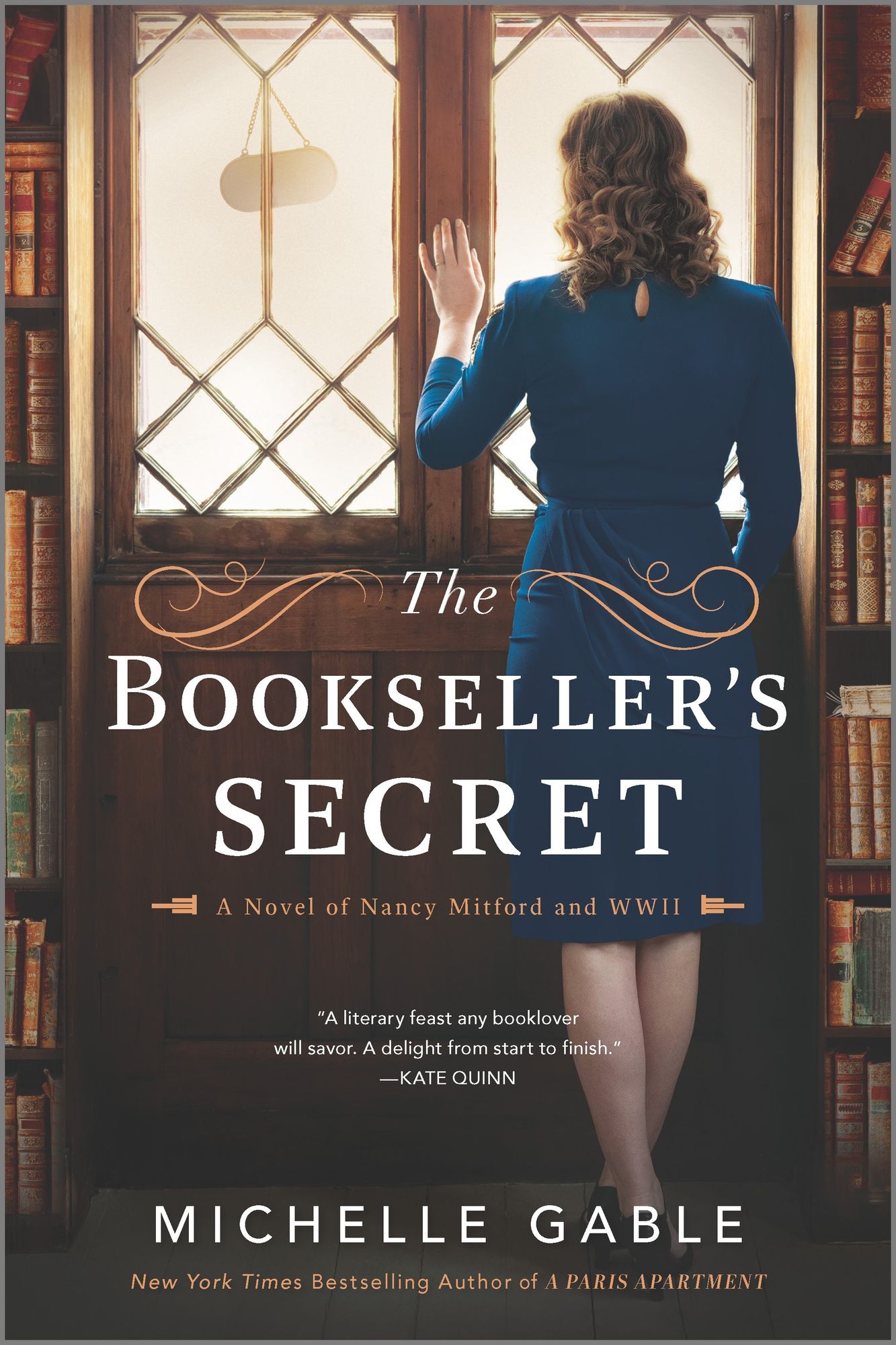 An ambitious and persistent Capricorn will find a kindred spirit in this thrilling novel about real-life literary icon Nancy Mitford.
In 1942, London, Nancy Mitford is worried about more than air raids and German spies. Still recovering from a devastating loss, the once sparkling Bright Young Thing is estranged from her husband, her allowance has been cut, and she's given up her writing career. On top of this, her five beautiful but infamous sisters continue making headlines with their controversial politics.
Eager for distraction and desperate for income, Nancy jumps at the chance to manage the Heywood Hill bookshop while the owner is away at war. Between the shop's brisk business and the literary salons she hosts for her eccentric friends, Nancy's life seems on the upswing. But when a mysterious French officer insists that she has a story to tell, Nancy must decide if picking up the pen again and revealing all is worth the price she might be forced to pay.
Eighty years later, Heywood Hill is abuzz with the hunt for a lost wartime manuscript written by Nancy Mitford. For one woman desperately in need of a change, the search will reveal not only a new side to Nancy, but an even more surprising link between the past and present…
Available at:
Amazon | Barnes & Noble | Google Play | Kobo | Apple Books | Indiebound | Indigo | Audible | Goodreads
Aquarius (January 20 – February 18)
Lady Sunshine by Amy Mason Doan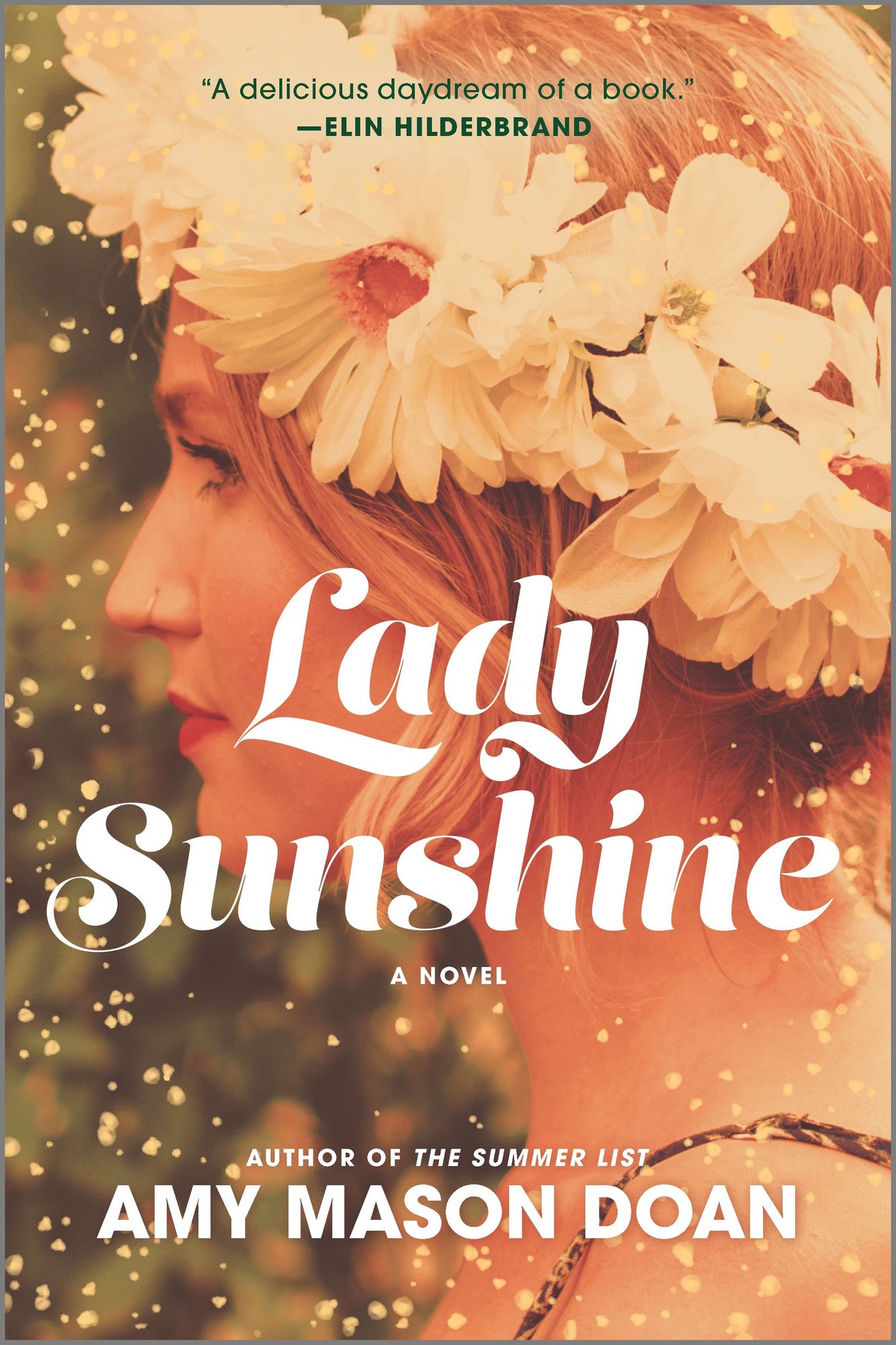 An Aquarius who's a rebel at heart will love this engrossing story about one iconic family, one summer of secrets, and the dazzling spirit of 1970s California.
For Jackie Pierce, everything changed the summer of 1979, when she spent three months of infinite freedom at her bohemian uncle's sprawling estate on the California coast. As musicians, artists, and free spirits gathered at The Sandcastle for the season in pursuit of inspiration and communal living, Jackie and her cousin Willa fell into a fast friendship, testing their limits along the rocky beach and in the wild woods… until the summer abruptly ended in tragedy, and Willa silently slipped away into the night.
Twenty years later, Jackie unexpectedly inherits The Sandcastle and returns to the iconic estate for a short visit to ready it for sale. But she reluctantly extends her stay when she learns that, before her death, her estranged aunt had promised an up-and-coming producer he could record a tribute album to her late uncle at the property's studio. As her musical guests bring the place to life again with their sun-drenched beach days and late-night bonfires, Jackie begins to notice startling parallels to that summer long ago. And when a piece of the past resurfaces and sparks new questions about Willa's disappearance, Jackie must discover if the dark secret she's kept ever since is even the truth at all.
Available at:
Amazon | Barnes & Noble | Google Play | Kobo | Apple Books | Indiebound | Indigo | Audible | Goodreads
Pisces (February 19 – March 20)
Talk Bookish to Me by Kate Bromley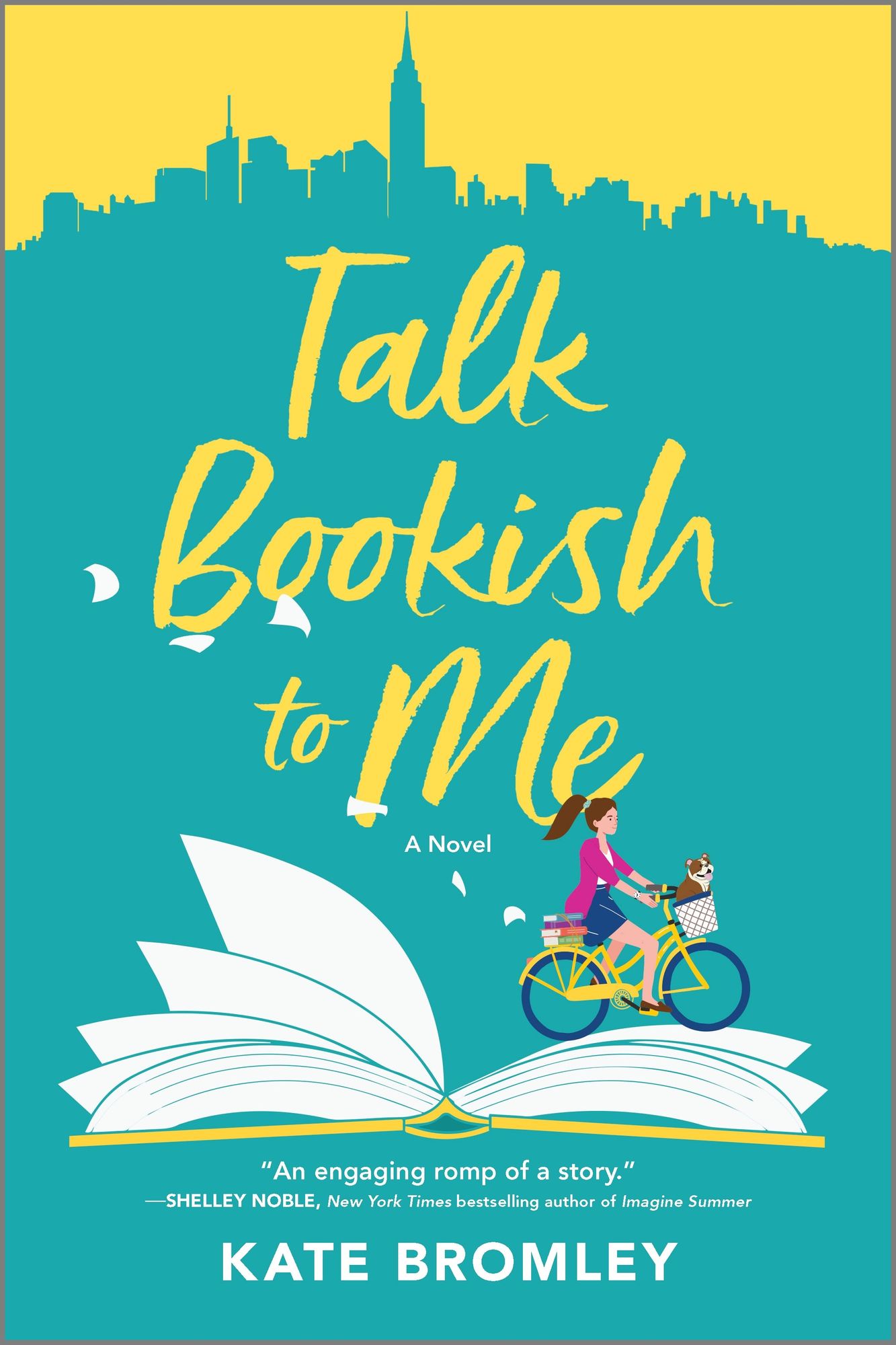 There is no doubt that a romantic Pisces will fall for this fun and sexy romantic comedy.
Kara Sullivan's life is full of love—albeit fictional. As a bestselling romance novelist and influential Bookstagrammer, she's fine with getting her happily-ever-after fix between the covers of a book.
But right now? Not only is Kara's best friend getting married next week—which means big wedding stress—but the deadline for her next novel is looming, and she hasn't written a single word. The last thing she needs is for her infuriating first love, Ryan Thompson, to suddenly appear in the wedding party. But Ryan's unexpected arrival sparks a creative awakening in Kara that inspires the steamy historical romance she desperately needs to deliver.
With her wedding duties intensifying, her deadline getting closer by the second and her bills not paying themselves, Kara knows there's only one way for her to finish her book and to give her characters the ever-after they deserve. But can she embrace the unlikely, ruggedly handsome muse—who pushes every one of her buttons—to save the wedding, her career and, just maybe, write her own happy ending?
Available at:
Amazon | Barnes & Noble | Google Play | Kobo | Apple Books | Indiebound | Indigo | Audible | Goodreads
Let us know: what book is in the stars for you?