HELLO! I'm Eden and I'm a book nerd. THAT'S IT! That's all you need to know about me. JUST KIDDING. Kind of.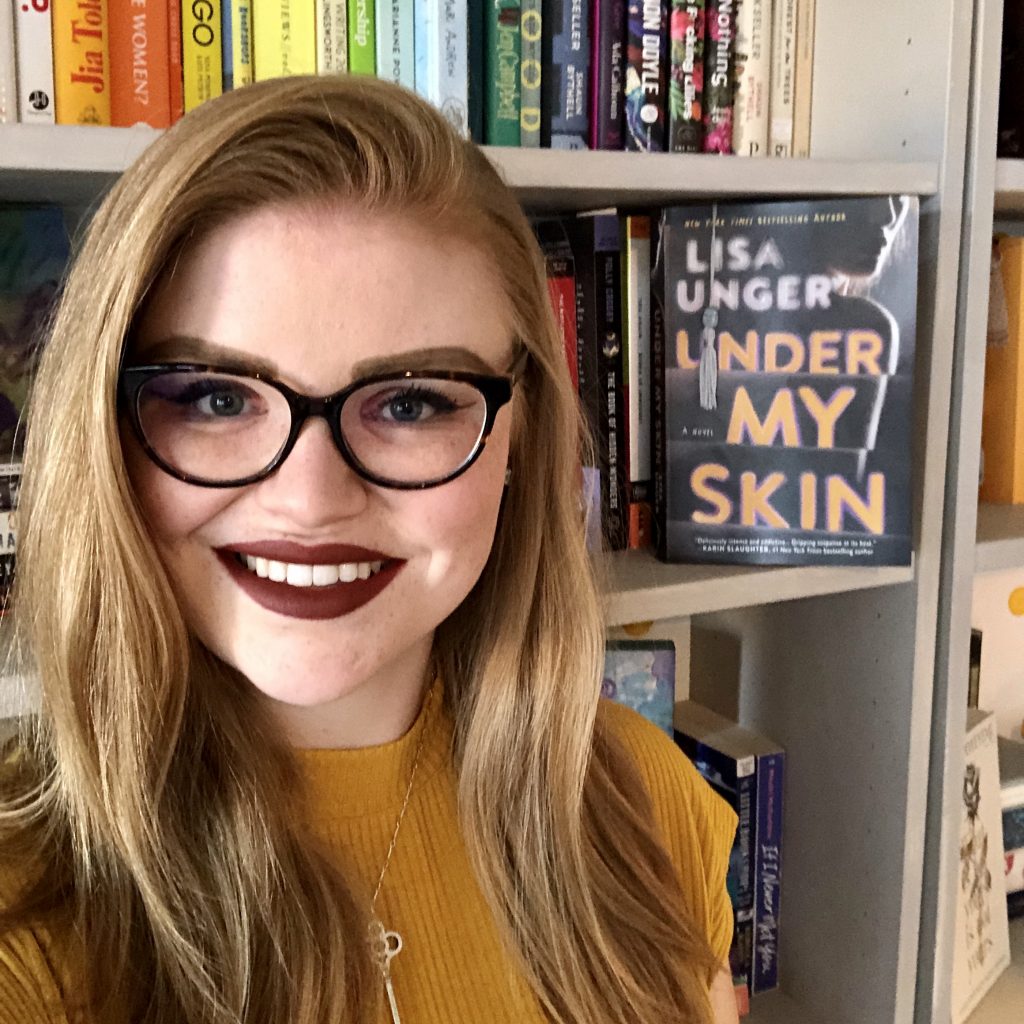 I work in the Marketing Department here at Harlequin Trade Publishing, and I will tell anyone who will listen about how much I adored my previous job as a bookseller. When I'm not marketing books or selling them to people in an official capacity, I can be found ranting and raving about my favorites on my bookstagram, @therequiredreadinglist. Basically, I live and breathe books and book recommendations—if you have any good ones for me, let me hear 'em in the comments 😉 !
When I'm not living the #booknerdlife, I can be found on a stationary bike (in the before times), tending to my plant children, smothering my sister's cat with love, or DIY'ing bookshelves. A few bookish facts about me:
Please don't ask me to pick a favorite book, I absolutely cannot. However, some of my favorites (at the moment!) are Girl, Woman, Other by Bernardine Evaristo, Take a Hint, Dani Brown by Talia Hibbert, Anne of Green Gables by L.M. Montgomery, and Red, White, and Royal Blue by Casey McQuiston.
I'm not a re-reader anymore—I spent most of my teen years re-reading books of the Twilight variety, but rarely re-read at this point in my life. THERE ARE TOO MANY NEW BOOKS!
I will go to my grave ranting about how the book is always better than the movie, and that there's nowhere better to read than on a beach.
I've worked in publishing for two years, and it's more than I ever thought it could be. I've worked on the marketing campaigns for New York Times bestsellers such as The Lost Girls of Paris by Pam Jenoff, Hurricanes by Rick Ross, John Adams Under Fire by Dan Abrams & David Fisher, and Indie darlings like Broken People by Sam Lansky and The Bright Lands by John Fram, among many others. More recently, in addition to my other role, I became the Assistant Marketing Manager for our Backlist program. For those asking "what the heck does 'Backlist' mean?" don't fret—it's a little piece of publishing insider lingo that I'll fill you in on. The official definition of Backlist is books that are older than 1 year, but I prefer to think of them as books that I bought the day they came out, but have sat in my TBR for TOO LONG because, hey, we're busy readers, okay? But that I now need to bump up to the top of my list because they're too good to miss.
My favorite bookish story sounds so cliché, but I love it nonetheless. When I was a bookseller, a woman came into my store and asked me for "the blue book." She was very displeased with me when I didn't immediately know which "blue book" she was referring to and had to ask follow up questions. Her response? "You know—it was in the paper three weeks ago." The paper she mentioned has a book section, so could feasibly feature any number of blue books in a given week. I did not know how I was going to get myself out of this situation. The best part, though? We eventually found the book. 😊
I have done a bookstore crawl in over 5 countries. Want to hear my tips for bookstore crawling? It's like a bar crawl but better. HIT ME UP IN THE COMMENTS!
That's me, and I'm so excited to meet you all, and to introduce you to WEEKEND READING WITH EDEN, a new monthly pillar program for BookClubbish. Think of it as a monthly book club, crossed with personalized book recommendations, no matter the scenario. Seriously, please try to stump me. It's a fun game. I'll be taking over the BookClubbish Instagram for one weekend (Friday-Saturday) each month chatting about my monthly pick, giving away books and advanced copies, and answering all your bookish questions.
I hope you'll join me. I can't wait to meet you.
Happy Reading!
Eden