It's April! Can you believe it? As we endure the showers to (hopefully) get some flowers, we are all dreaming of a summer getaway! Sitting on a beach, swimming in a lake, sipping on drinks with a tiny umbrella – it all sounds amazing. Although we're not in summer just yet, we're bringing the beach to you by featuring The Summer Getaway this month!
Take a vacation, with us and press reset. When Robyn's great-aunt Lillian invites her to Santa Barbara for the summer, she hops on the first plane to sunny California. But it's hard to get away when you're the heart of the family. One by one, everyone she loves follows her across the country.
Pick up your copy, RVSP to our Facebook event happening on April 29th, 2022, at 1:00 p.m. EST and dig in! Don't forget to join in on all the fun by following @BookClubbish and using the hashtag #ReadWithBookClubbish on social media.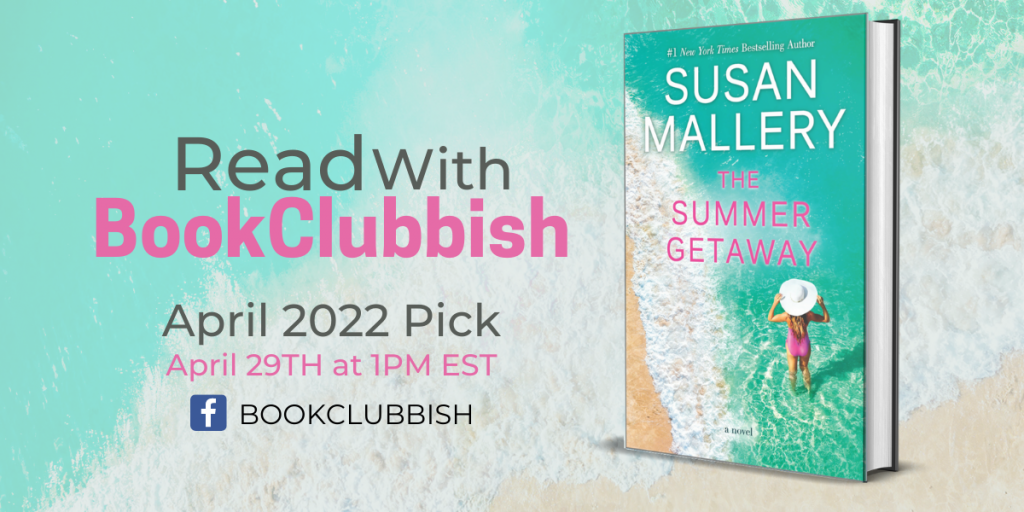 THE SUMMER GETAWAY BY SUSAN MALLERY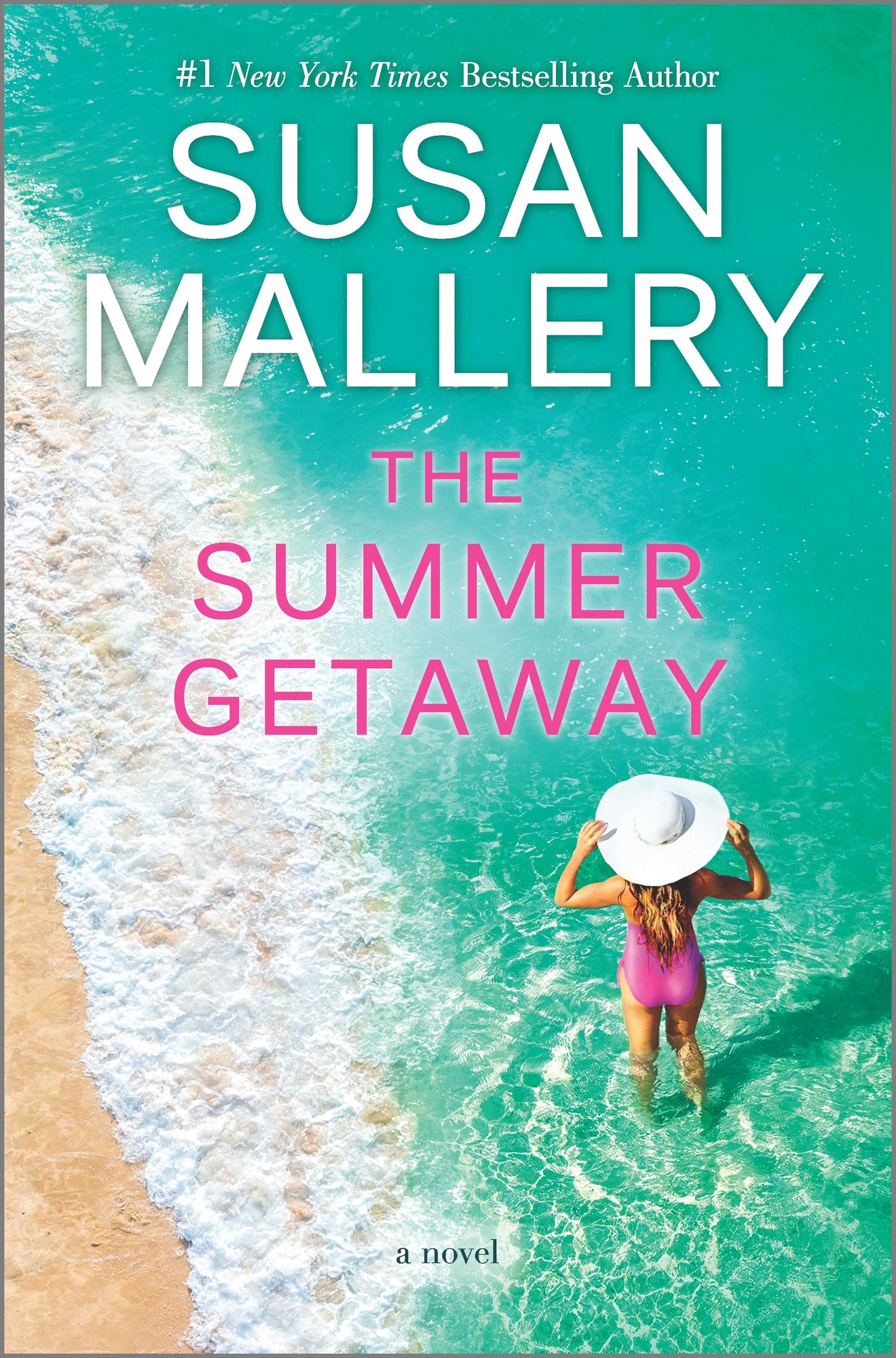 One woman discovers the beauty in chaos in this poignant and heartwarming story about the threads that hold family together from #1 New York Times bestselling author Susan Mallery.
With her divorce settlement about to run out and a mortgage she can't afford, Robyn Caldwell needs a plan for her future. She nurtured her family and neglected herself. But how's she supposed to think when her daughter has become the most demanding bride ever, her son won't even consider college, her best friend is on the brink of marital disaster and her ex is making a monumentally bad decision that could bring everything crashing down on Robyn's head? So when her great-aunt Lillian invites her to Santa Barbara for the summer, Robyn hops on the first plane.
But it's hard to run away when you're the heart of the family. One by one, everyone she left behind follows her across the country. Somehow, their baggage doesn't feel as heavy in the sun-drenched, mishmash mansion. The more time Robyn spends with free-spirited Lillian, the more she sees the appeal in taking chances—on dreams, on love, on family. Life is meant to be lived on purpose. All she has to do is muster the courage to take a chance on herself.
Available at:
Amazon | Barnes & Noble | Google Play | Kobo | Apple Books | Indiebound | Indigo | Audible | Goodreads
Discussion Questions
Mother-daughter relationships can be difficult. Why do
you think that is? What makes the stakes so high between
mother and daughter? What were some of the reasons that
Robyn and Harlow's relationship was complicated?
Mason spent twenty-five years in the army, two of those
as a drill sergeant. How do you think this shaped him as a
man? What made him so appealing to Robyn?
Family dynamics are infinitely complex, as Susan Mallery
has demonstrated with one bestselling family drama after
another. Each family is unique, and each relationship within
that family is unique. How did Austin's and Harlow's relationships with their mom and dad differ?
What would you do if you inherited $250,000? What about
$10 million?
Robyn was the heart of her family, as evidenced by the way
everyone followed her to California. Who is the heart of
your family?
How much did you LOVE this book? Share with us down below!