Can you feel it? Love is in the air and on the shelves! With Love Month fast approaching, I wanted to share some romantic reads to get hearts in your eyes and love in your heart! But don't stop here, there are so many more out there!
Love at First Spite by Anna E. Collins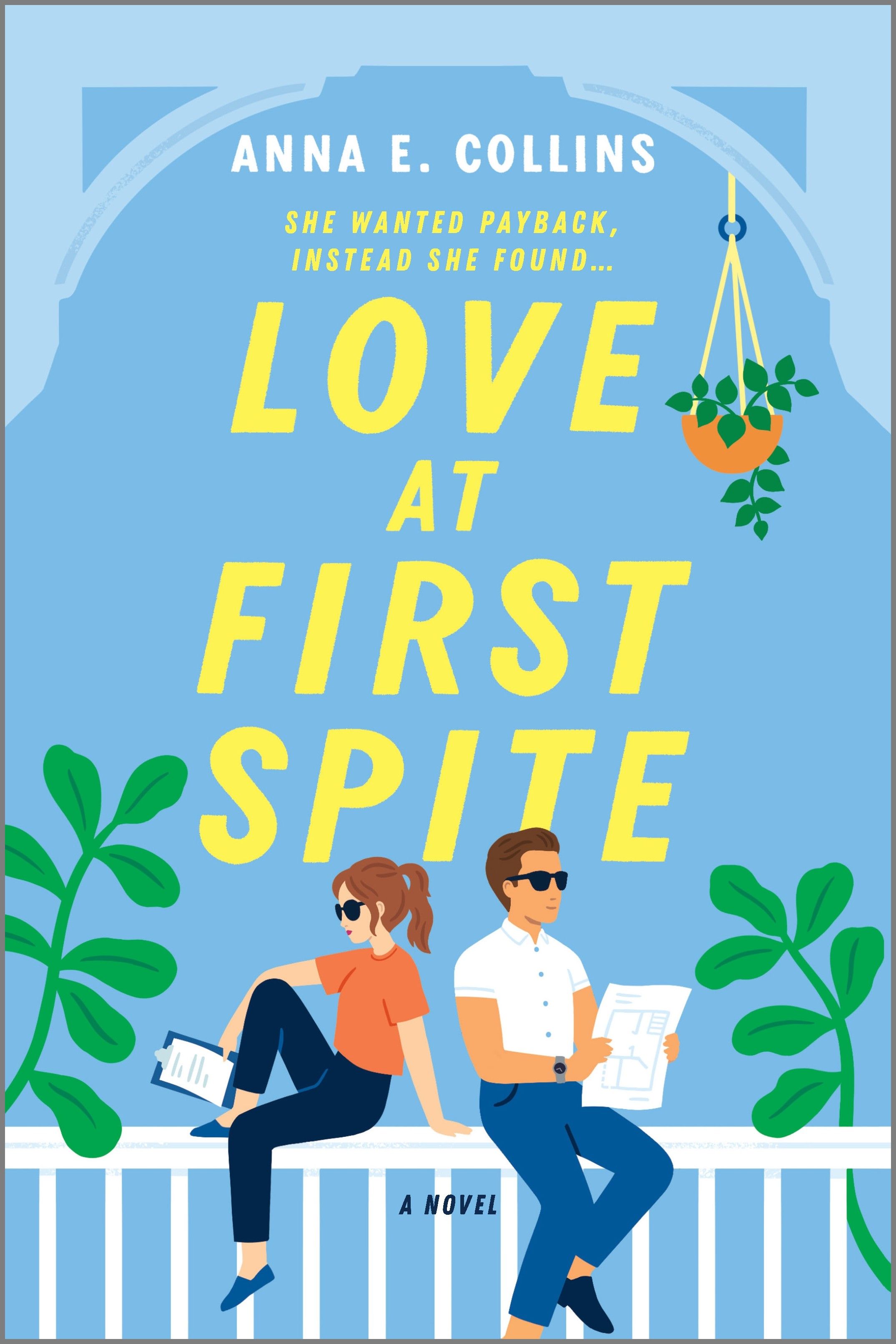 Falling in love is the ultimate payback in this delightful, breezy romcom about an interior designer who teams up with an enigmatic architect at her firm to get revenge on her ex the only way she knows how: by building a spite house next door

"Filled with sizzling chemistry and delicious revenge, Love at First Spite had me smiling from start to finish. This is one debut you don't want to miss!" —Kate Bromley, author of Talk Bookish to Me
They say living well is the best revenge. But sometimes, spreading the misery seems a whole lot more satisfying. That's interior designer Dani Porter's justification for buying the vacant lot next to her ex-fiancé's house…the house they were supposed to live in together, before he cheated on her with their Realtor. Dani plans to build a vacation rental that will a) mess with his view and his peace of mind and b) prove that Dani is not someone to be stepped on. Welcome to project Spite House.
That plan quickly becomes complicated when Dani is forced to team up with Wyatt Montego, the handsome, haughty architect at her firm, and the only person available to draw up blueprints. Wyatt is terse and stern, the kind of man who eats his sandwich with a knife and fork. But as they spend time together on- and off-site, Dani glimpses something deeper beneath that hard veneer, something surprising, vulnerable, and real. And the closer she gets to her goal, the more she wonders if winning revenge could mean losing something infinitely sweeter…
"Rollickingly, fast-paced… Fans of Emily Henry's tales will enjoy Collins' imaginative rom-com." —Booklist

"Wyatt is the perfect grumpy romance hero with a heart of gold. An enemies-to-friends-to-lovers story that's sure to delight rom-com fans." —Kirkus Reviews
Available at:
Amazon | Barnes & Noble | Google Play | Kobo | Apple Books | Indiebound | Indigo | Audible | Goodreads
Feels Like Family by Sherryl Woods
On the road to success, good friends are never far apart in the world of the Sweet Magnolias. Now a Netflix original series!
Helen Decatur spent a lifetime setting goals—getting through college and law school, opening her own practice, becoming financially secure, and establishing herself as one of the most highly respected divorce attorneys in the state of South Carolina.
The most driven—and cynical—of the Sweet Magnolias, Helen is forty-two, single and suddenly ready for the family she's put on the back burner for all these years. Handling so many divorces has left her skeptical about love, but Helen's not the type of woman to wait around for fate to step in. Taking charge of her own destiny puts her at odds with her two best friends and sets sparks flying with a man who claims he doesn't want a family, and nothing turns out like she planned.
Available at:
Amazon | Barnes & Noble | Google Play | Kobo | Apple Books | Indiebound | Indigo | Audible | Goodreads
On the Sweet Side by Audrey Carlan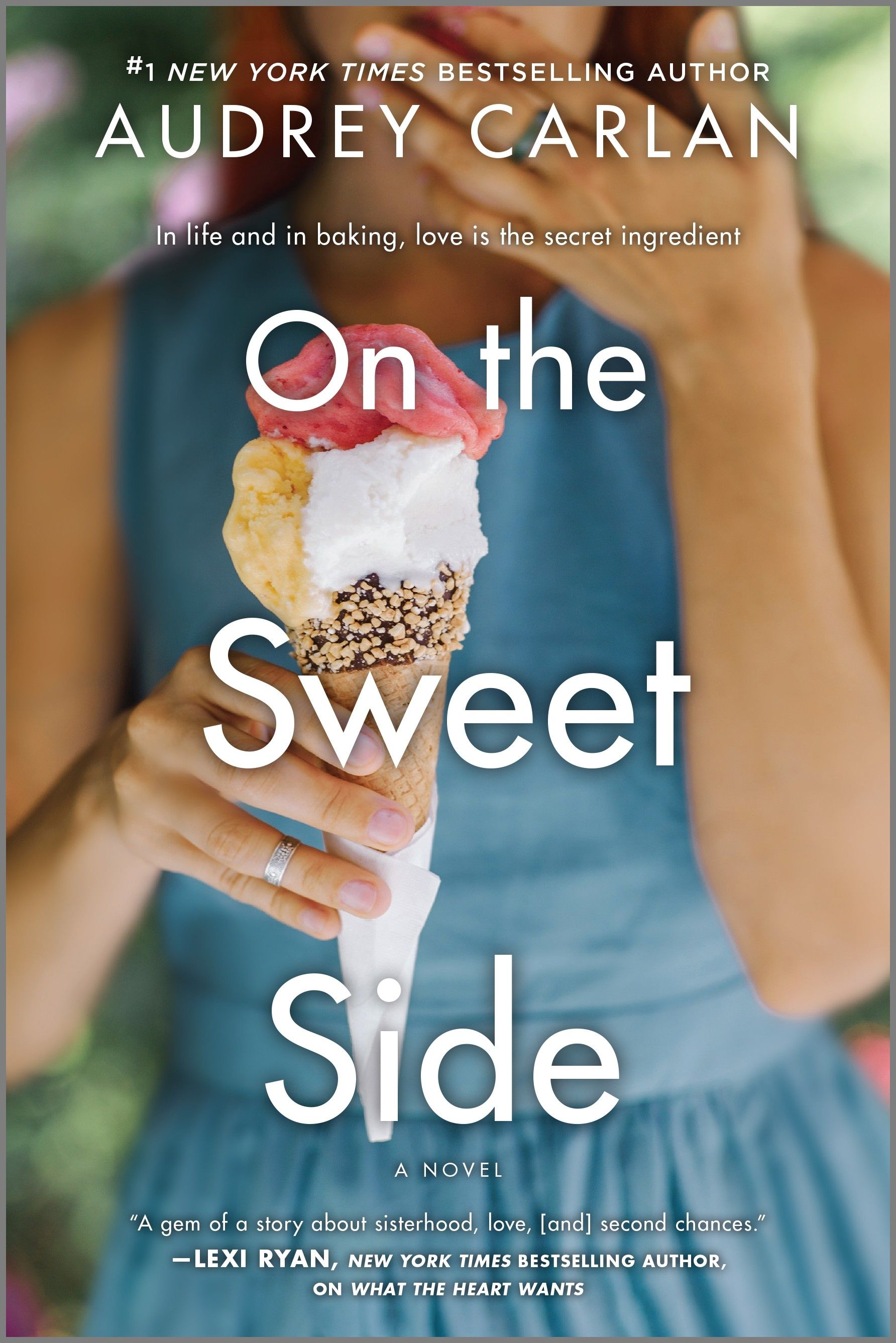 From #1 New York Times bestselling author Audrey Carlan comes a story of sisters, self-discovery and a little something sweet.
Baking is Isabeau Collins's life. Back from studying under the finest chefs in France and Italy, and with a newly minted culinary degree in hand, Izzy is ready to pursue her dream: whipping up creative confections in her own custom cake shop. But her perfect plans are waylaid when two women claiming to be her half sisters show up with a stack of letters addressed to Izzy from their late mother. Torn between launching her career and the need to learn more about her family history, Izzy makes the decision to go to Colorado to connect with the sisters she's never known.
Then Izzy stumbles across a run-down storefront in Pueblo's funky downtown and instantly knows that with a bit of work it's the perfect location for her dream bakery…which means her detour to Colorado will be a permanent reroute. And with an unexpected relationship growing between Izzy and her contractor, Kyson, she has yet another reason to stick around—even if there are secrets in Kyson's past Izzy can't quite figure out. Fighting homesickness and self-doubt, Izzy worries that she's making a mistake. But with her sisters close and her dreams within reach, she can't help but wonder if her riskiest move could be the most rewarding decision she's ever made.
Available at:
Amazon | Barnes & Noble | Google Play | Kobo | Apple Books | Indiebound | Indigo | Audible | Goodreads
FOREVER HOME BY ELYSIA WHISLER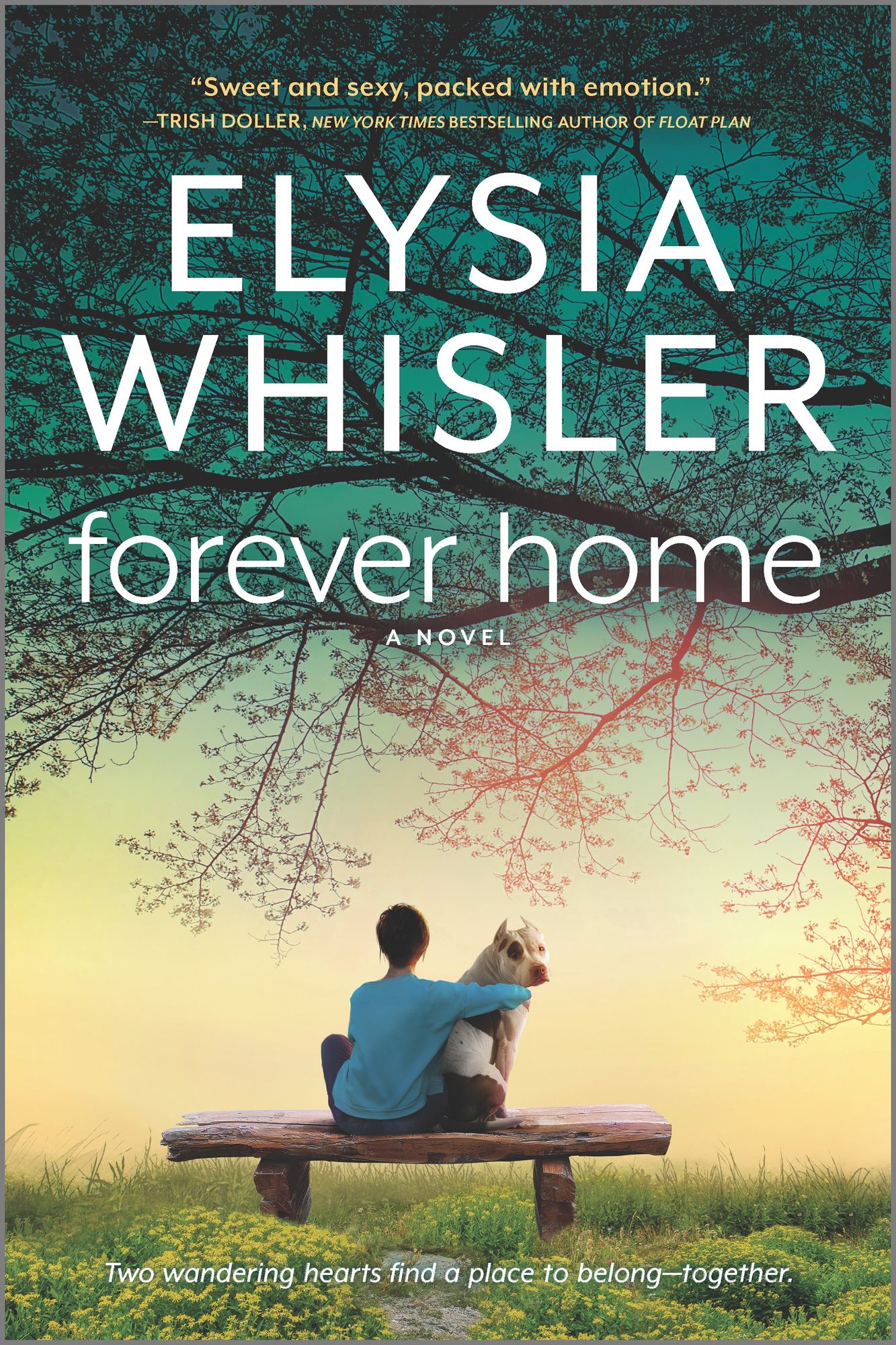 If home is where the heart is, Dogwood County may have just what Delaney Monroe needs
Newly retired from the Marine Corps, Delaney is looking for somewhere to start over. It's not going to be easy, but when she finds the perfect place to open her dream motorcycle shop, she goes for it. What she doesn't expect is an abandoned pit bull to come with the building. The shy pup is slow to trust, but Delaney is determined to win it over.
Detective Sean Callahan is smitten from the moment he sees Delaney, but her cool demeanor throws him off his game. When her late father's vintage motorcycle is stolen from Delaney's shop, Sean gets to turn up in his element: chasing the bad guy and showing his best self to a woman who's gotten under his skin in a bad way.
Delaney isn't used to lasting relationships, but letting love in—both human and canine—helps her see that she may have found a place she belongs, forever.
"Complex, quietly compelling characters… A poignant reminder that 'home' is often more than a place." —Maggie Wells, author of Love Game
Dogwood County
Available at:
Amazon | Barnes & Noble | Google Play | Kobo | Apple Books | Indiebound | Indigo | Audible | Goodreads
TALK BOOKISH TO ME BY KATE BROMLEY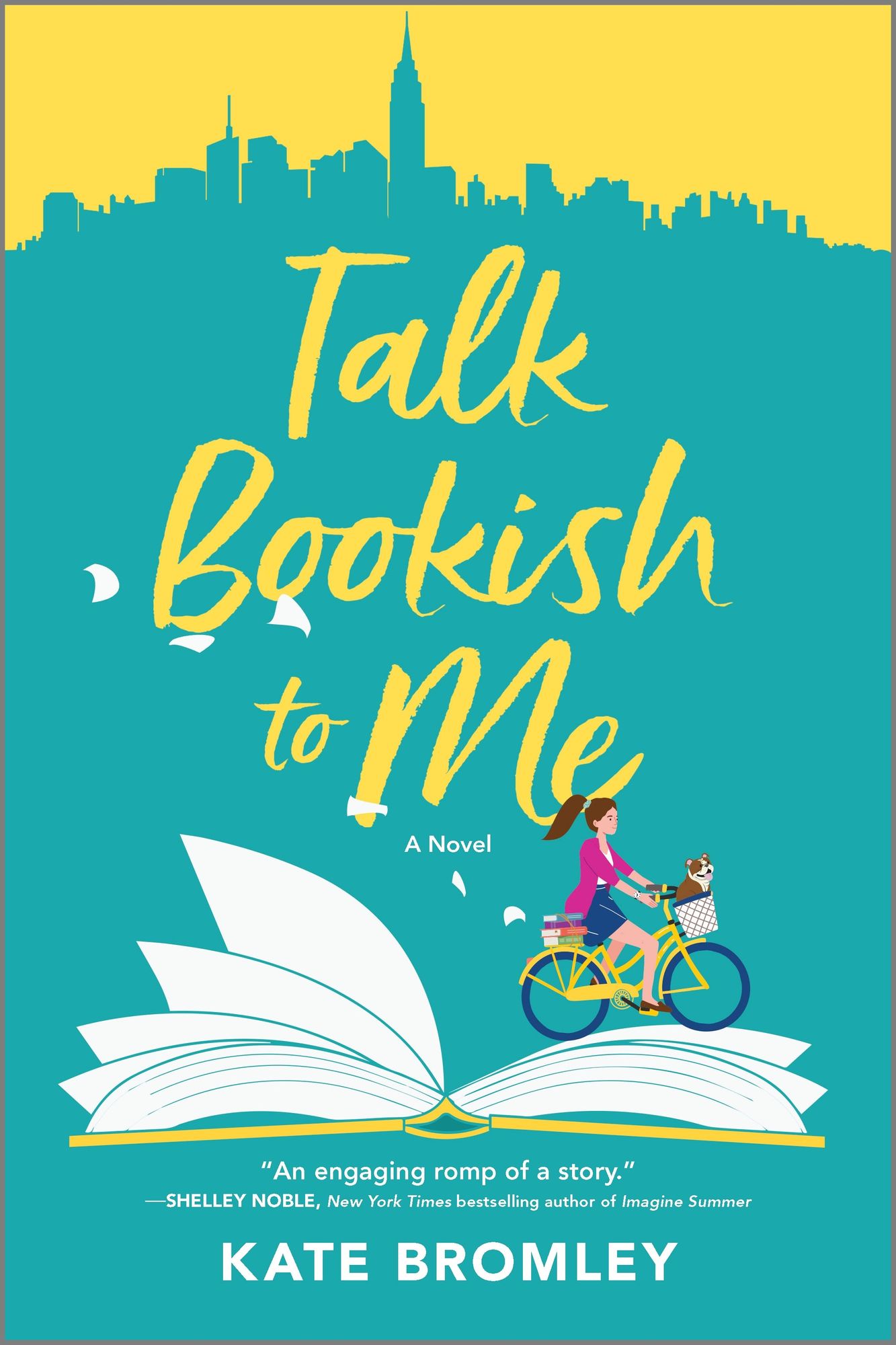 Inspiration can come from the most unlikely—and inconvenient—sources.
Kara Sullivan's life is full of love—albeit fictional. As a bestselling romance novelist and influential Bookstagrammer, she's fine with getting her happily-ever-after fix between the covers of a book.
But right now? Not only is Kara's best friend getting married next week—which means big wedding stress—but the deadline for her next novel is looming, and she hasn't written a single word. The last thing she needs is for her infuriating first love, Ryan Thompson, to suddenly appear in the wedding party. But Ryan's unexpected arrival sparks a creative awakening in Kara that inspires the steamy historical romance she desperately needs to deliver.
With her wedding duties intensifying, her deadline getting closer by the second and her bills not paying themselves, Kara knows there's only one way for her to finish her book and to give her characters the ever-after they deserve. But can she embrace the unlikely, ruggedly handsome muse—who pushes every one of her buttons—to save the wedding, her career and, just maybe, write her own happy ending?
Available at:
Amazon | Barnes & Noble | Google Play | Kobo | Apple Books | Indiebound | Indigo | Audible | Goodreads
What are your go-to romance books? Share them in the comments!